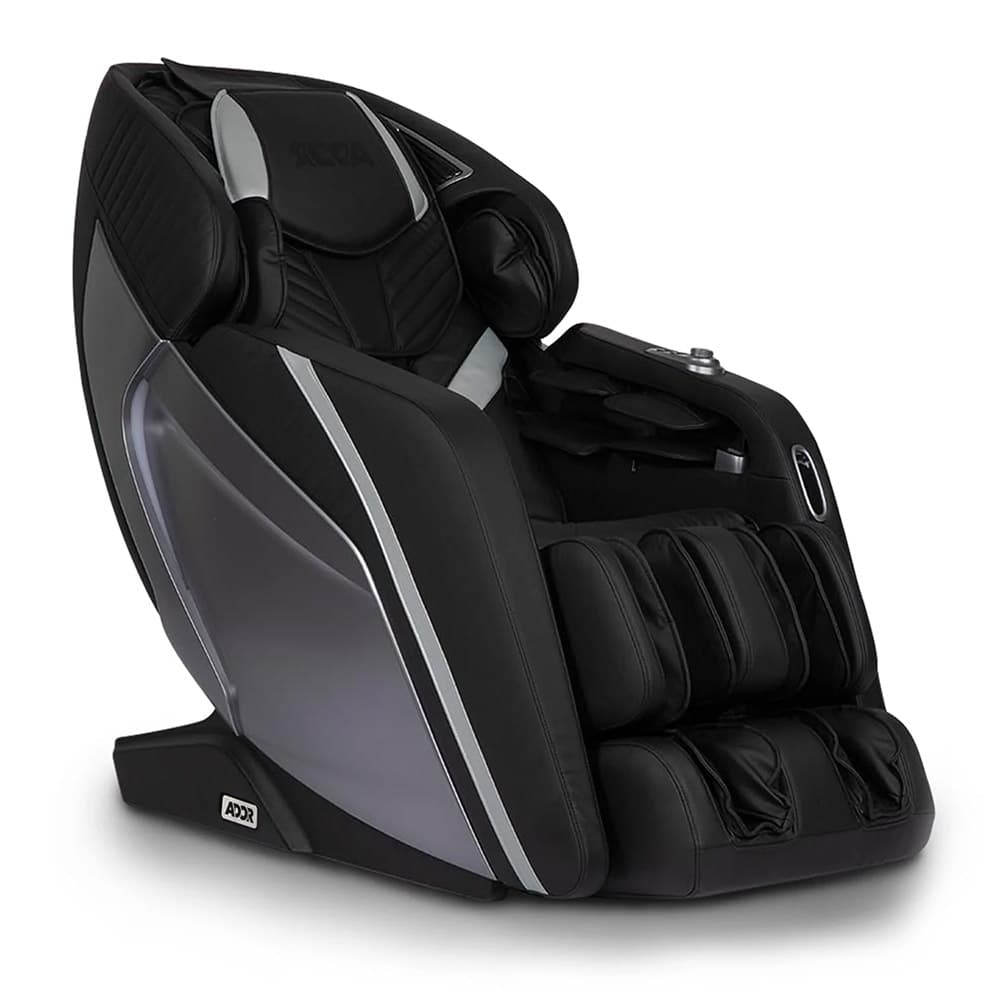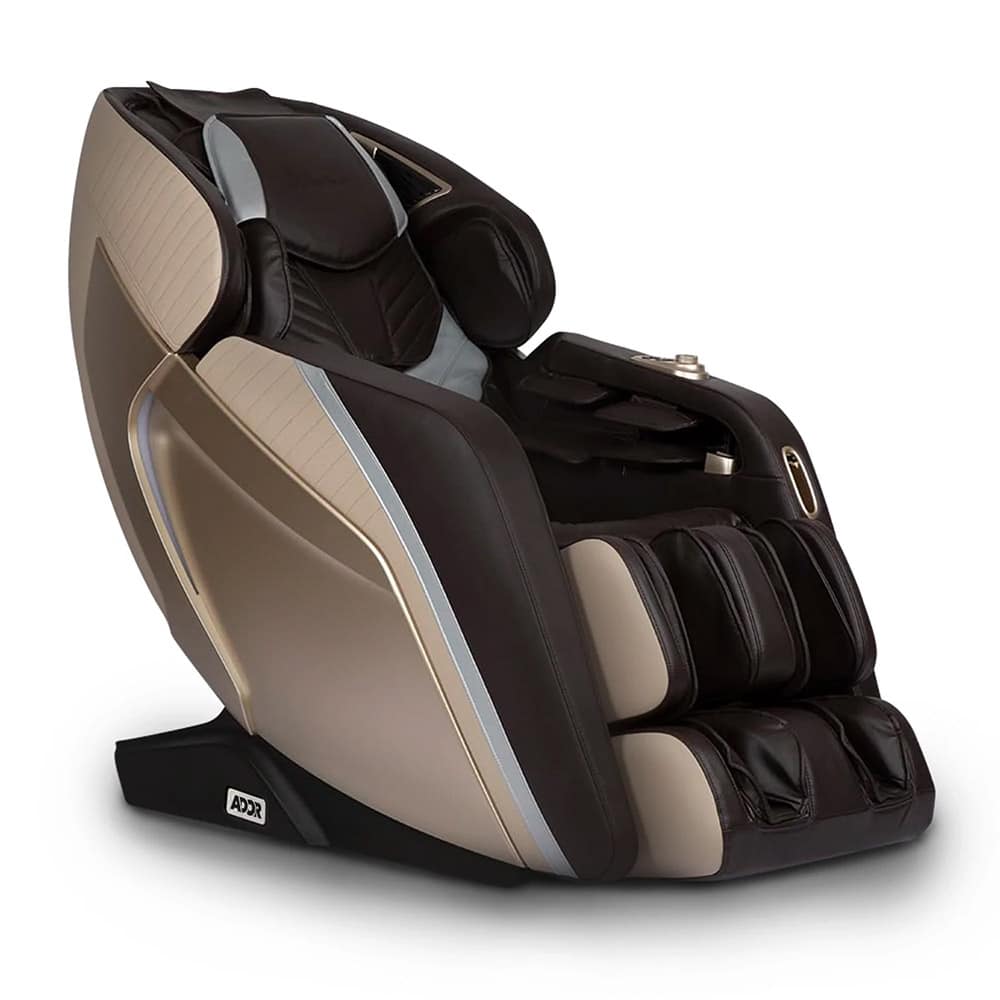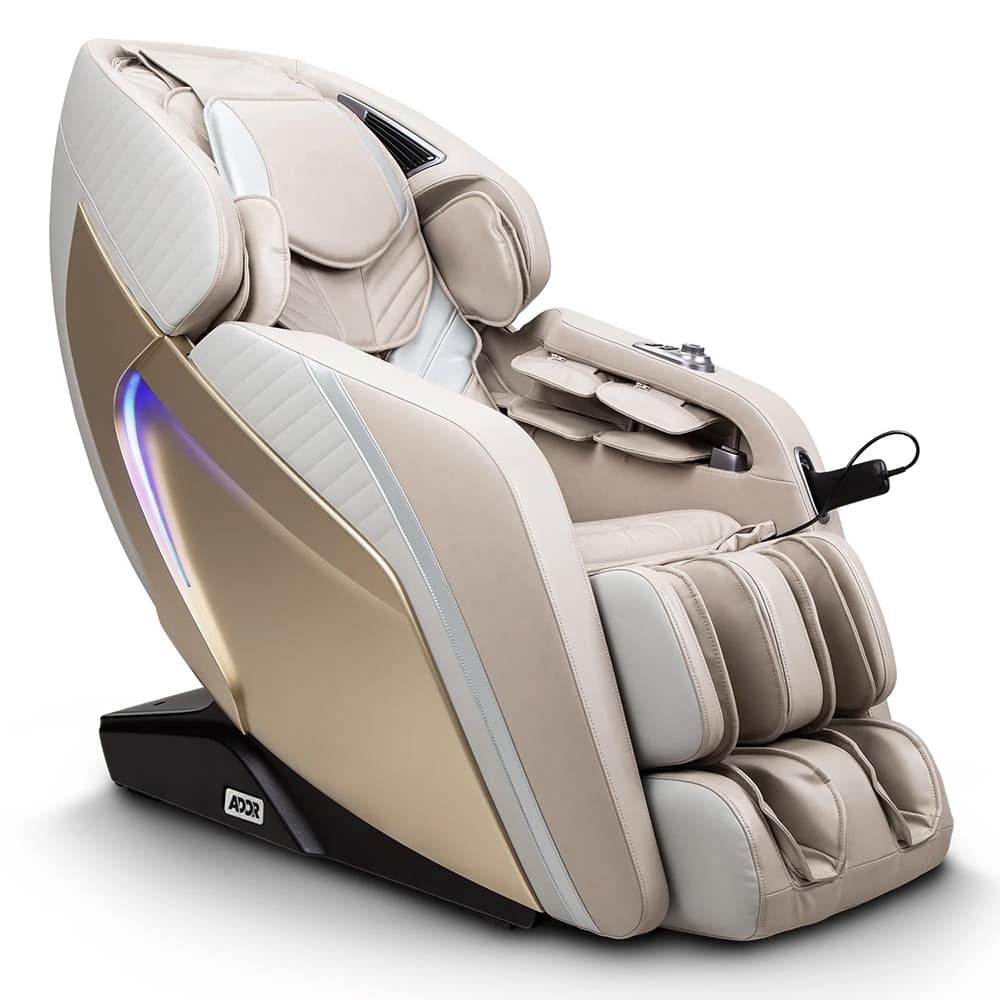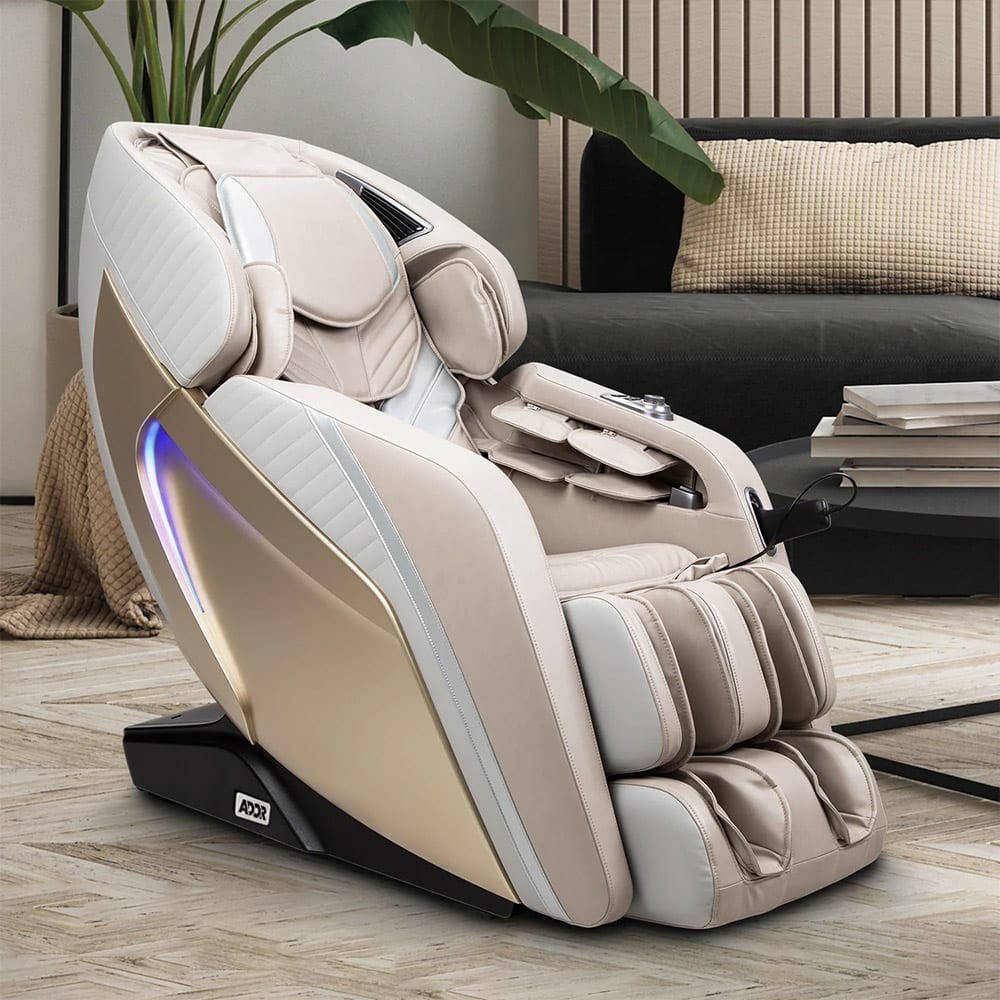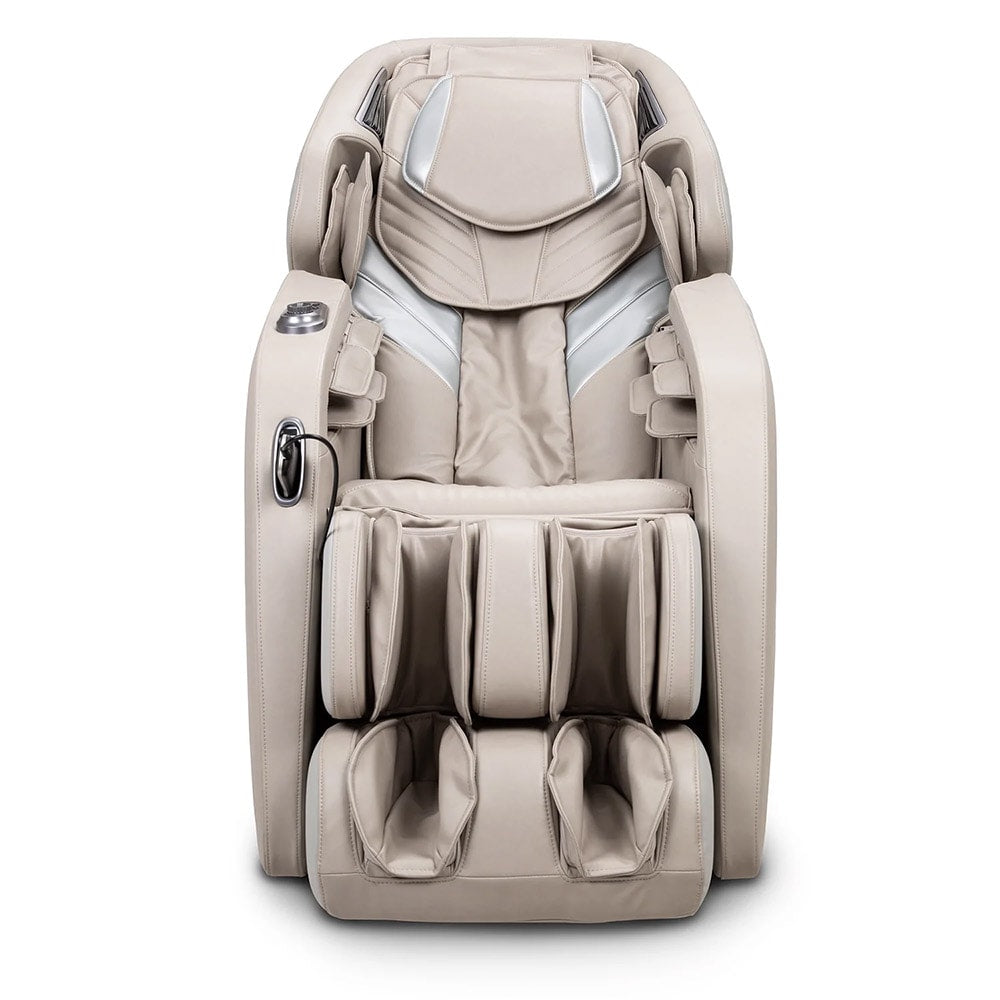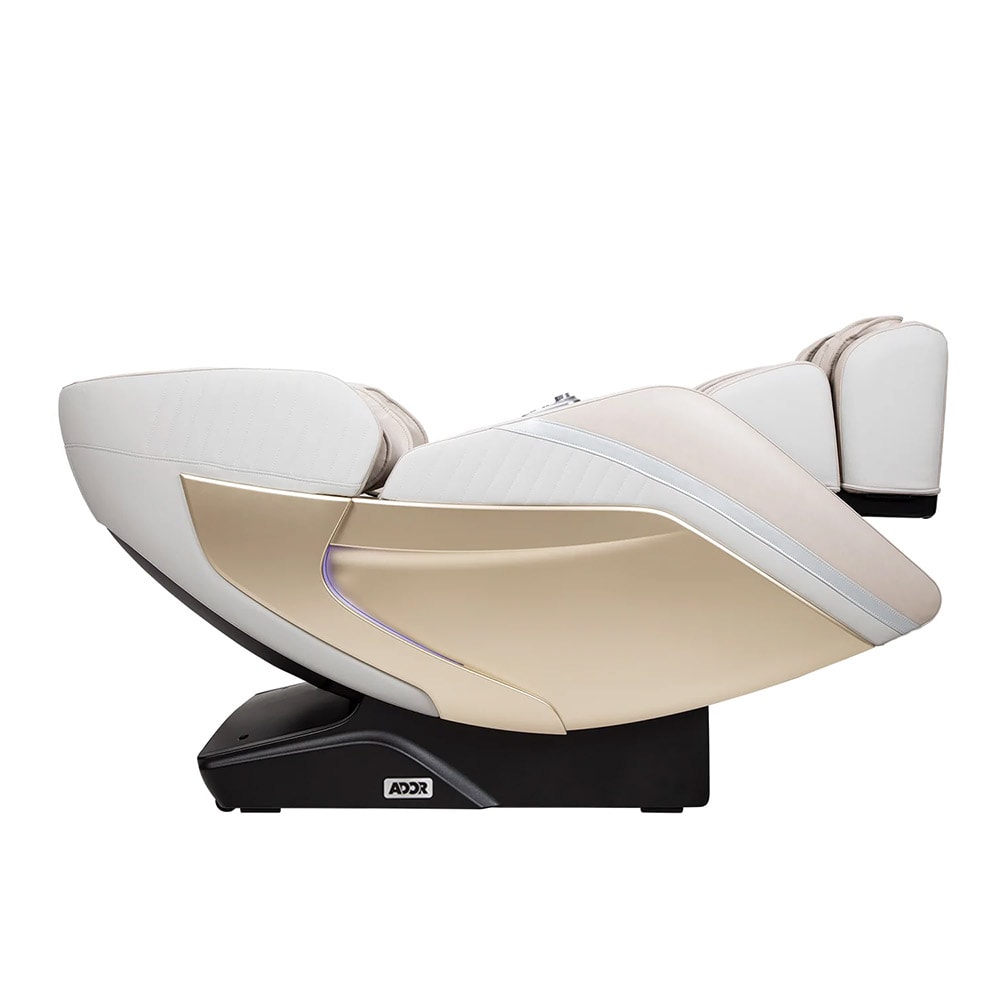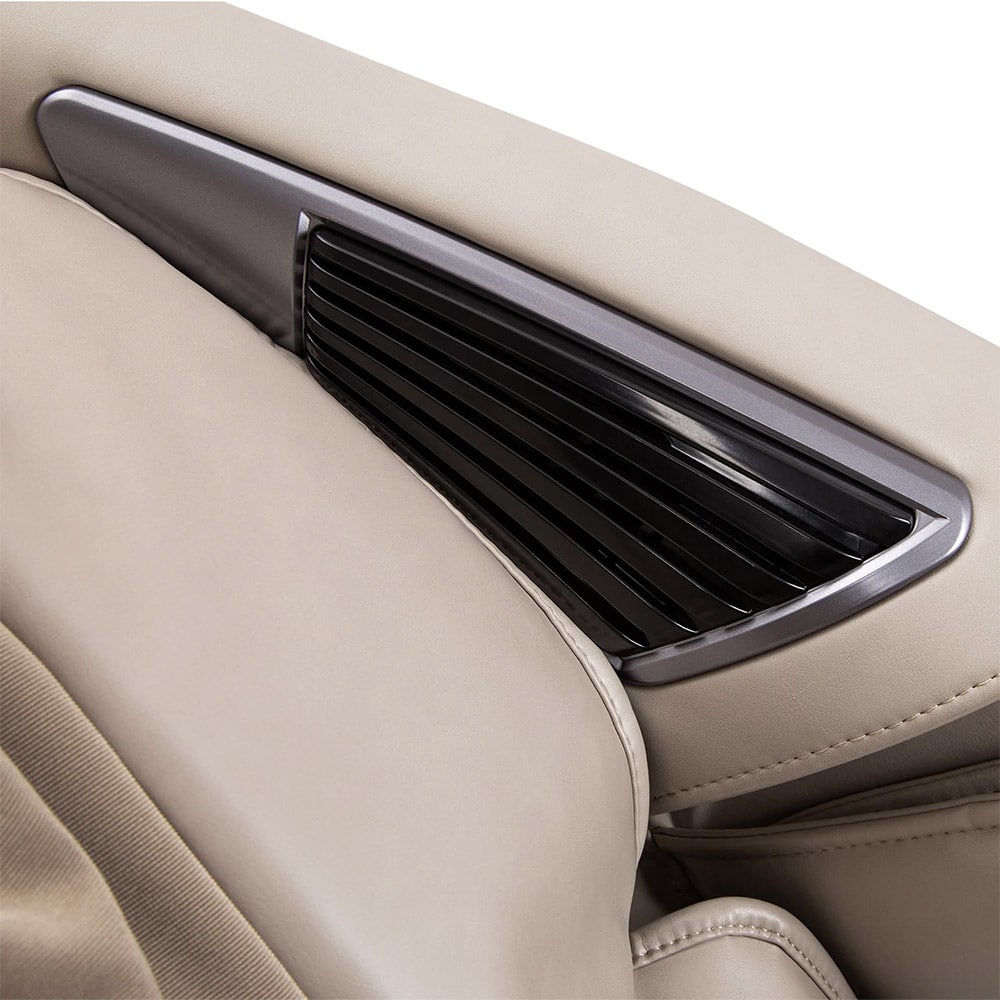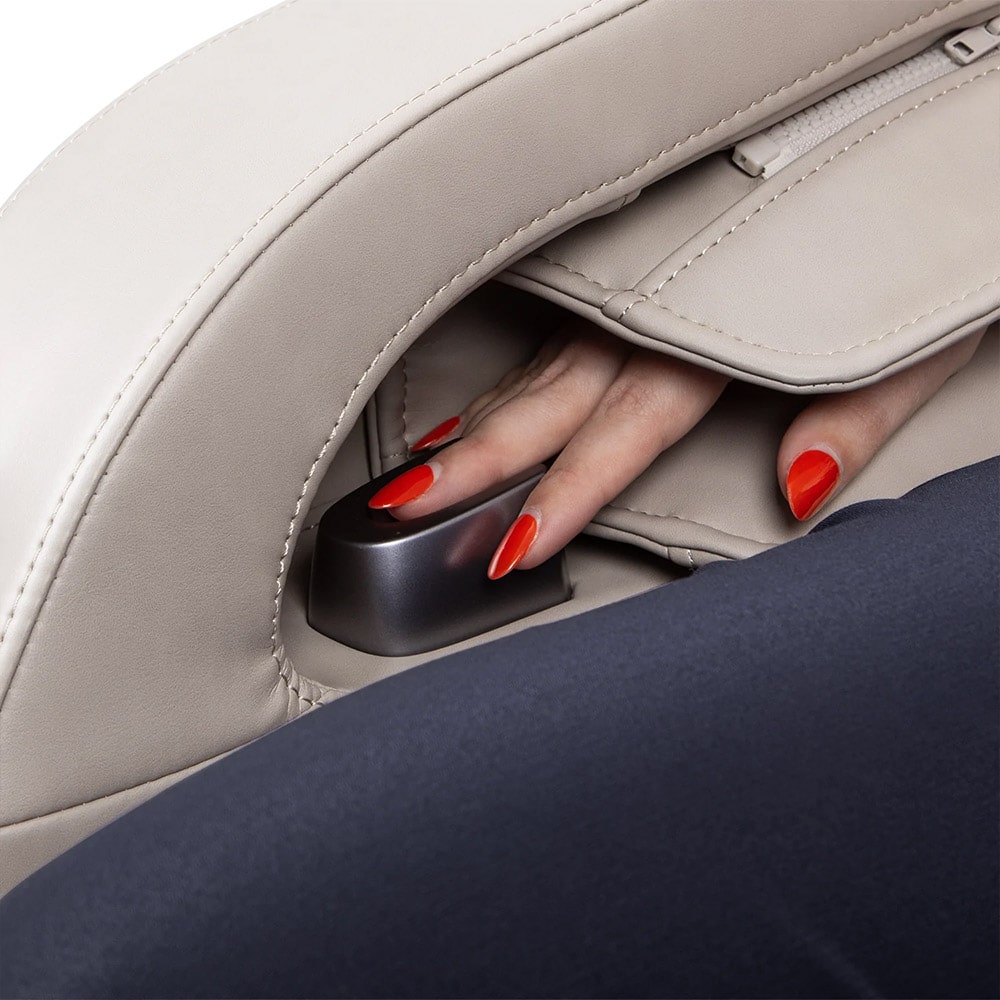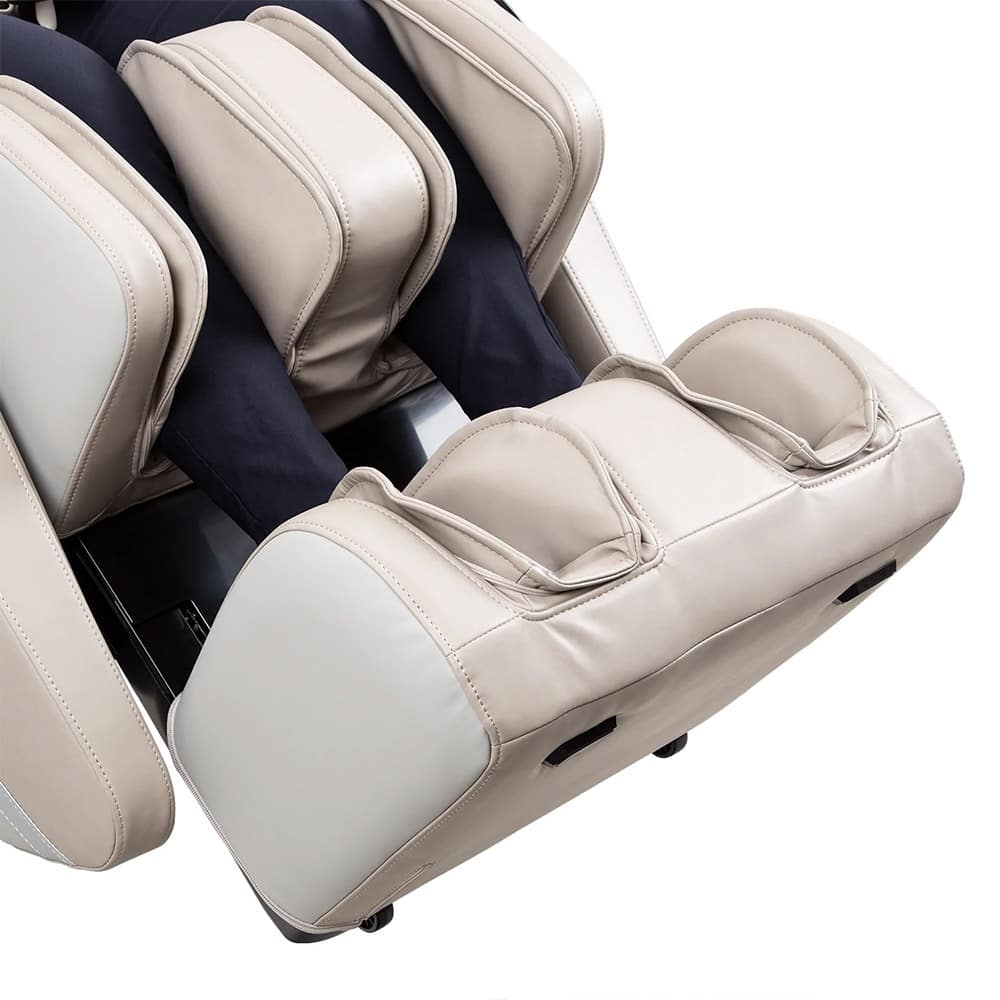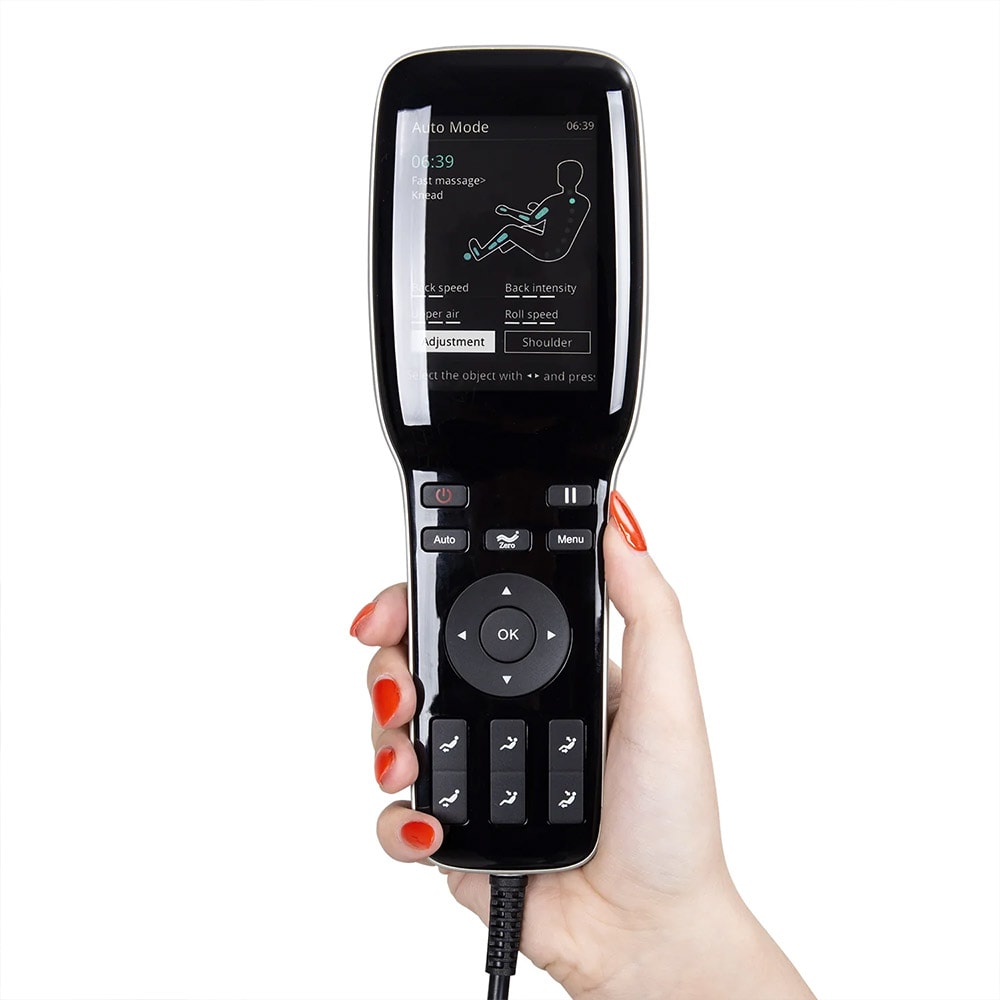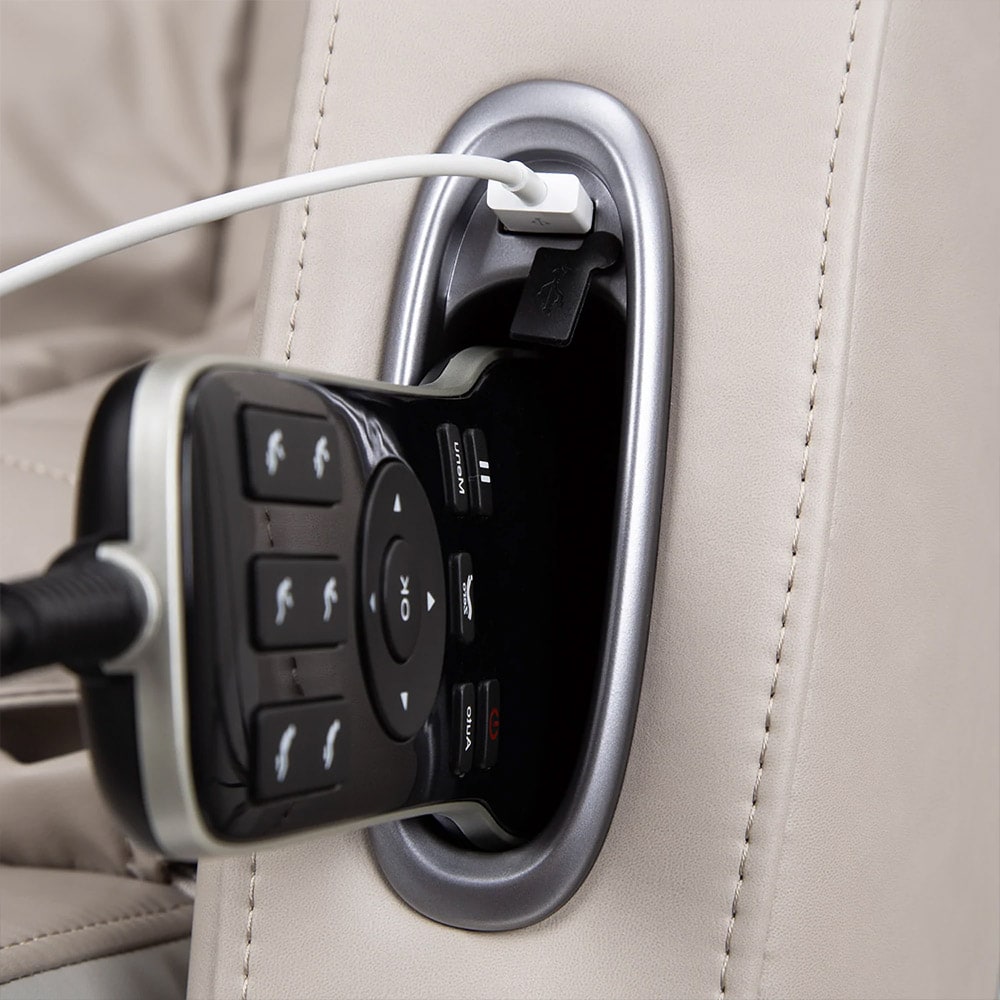 Ador 3D Integra Massage Chair
Estimated Delivery:Oct 05 - Oct 09

In Stock: Ready to ship free
Free Curbside Delivery – Avg. Shipping Time 7-10 Business Days
Curbside Delivery ships via Freight to the 48 contiguous states. The freight company will deliver your massage chair to a carport or first-floor entryway. Please check the box dimensions and ensure it will fit through your doorway. Assembly is required and can take 30-90 minutes, depending on the chair.
In-Home Delivery – Avg. Shipping Time 7-10 Business Days
In-Home Delivery ships via Freight to the 48 contiguous states. The freight company will deliver your massage chair inside your home (no stairs) just inside the doorway. Please check the box dimensions and ensure it will fit through your doorway. Assembly is required and can take 30-90 minutes, depending on the chair.
In-Home Delivery and Assembly – Avg. Shipping Time 10-20 Business Days
In-Home Delivery and Assembly is the same as White Glove Delivery. Your massage chair will be shipped via Freight to the White Glove Delivery warehouse. They will contact you to schedule a delivery time and date when they receive your order.
The White Glove Delivery team consists of a two person installation team that will deliver (up to 2 flights of stairs), unpack, and install your massage chair in your room of choice. These are not professional massage chair installation experts but a furniture installation team. They may or may not have installed your massage chair model before.
Massage chairs are heavy, so make sure you have some extra help to move the boxes and help in assembly.
Please contact us for a shipping quote if you live in Hawaii, Alaska, or Canada.
Osaki Manufacturer's Warranty
1 Year In-Home Service
2 Years Parts
3 Years Structural Framework
Osaki 1 Year Extended Warranty
2 Year In-Home Service
4 Years Parts
3 Years Structural Framework
Osaki 2 Year Extended Warranty
3 Year In-Home Service
5 Years Parts
3 Years Structural Framework

Product description
Specifications
Videos
Ador 3D Integra Massage Chair
Experience unparalleled relaxation and revitalization through the Ador 3D Integra Massage Chair. Crafted as a cutting-edge masterpiece, this avant-garde chair offers a personalized massage journey tailored to your unique needs, whether targeting specific muscle groups or indulging in a full-body massage. With advanced features including 3D massage rollers, customizable programs, and distinctive massage options, the Ador 3D Integra redefines opulence for those seeking the ultimate relaxation experience.
Advanced 3D Massage Mechanism
Envelop yourself in the luxurious embrace of the Integra's 3D massage roller system, capable of performing multidimensional motions that replicate the skillful hands of a human masseuse. These rollers glide vertically, horizontally, and diagonally, expanding the realm of motion and coverage. With the integration of a sophisticated body scan feature, the chair adapts to your physique, ensuring precision in targeting key relaxation points.
SL-Track
Elevate your massage experience with the SL-Track innovation, propelling the rollers from your neck down to your hamstrings. This comprehensive approach ensures a holistic full-body massage. The track design contours seamlessly to your body's curves, facilitating effective muscle engagement for an immersive and profound relaxation journey.
Zero Gravity Reclining and Space Saving
Embark on a voyage of weightlessness with the Ador 3D Integra's three-stage zero gravity recline feature. This revolutionary posture relieves spinal and joint pressure, facilitating a more profound state of relaxation.
Air Compression Massage
Immerse yourself in a symphony of compression massage delivered by 32 strategically placed airbags, targeting various regions, including the shoulders, arms, hands, calves, and feet. These airbags administer gentle pressure to your muscles, fostering relaxation and alleviating tension. The intensity of the massage can be tailored across five levels to suit your inclinations.
Automatic Programs
Choose your optimal massage from 21 pre-programmed modes or curate a personalized sequence and preserve it within one of the five memory slots. From Quick and Comfortable to Stretching and Stress Relief, the Integra caters to diverse preferences, ensuring a bespoke experience.
Health Detection
Equipped with a health detection sensor on its right armrest, the Ador Integra 3D unveils an insightful dimension. A simple finger touch initiates a health scan, furnishing vital insights into your heart rate, blood oxygen levels, and fatigue index. This information empowers the chair to tailor a bespoke massage, effectively adapting the intensity and focus to optimize your well-being.
Lumbar Heating
Experience the soothing embrace of dual infrared heating coils integrated into the lumbar area. This feature imparts warmth, alleviating lower back discomfort and fostering relaxation. The lumbar heating system is a testament to the Ador 3D Integra's dedication to comprehensive well-being.
Calf Kneading
A remedy for tired leg muscles often resulting from extended periods of standing, the calf kneading function employs vertical kneading rollers complemented by airbag massage, assuaging tension, enhancing circulation, and promoting flexibility.
Reflexology Foot Rollers
A symphony of comfort unfolds as specialized foot rollers harmonize with reflexology principles, stimulating key acupuncture points. This three-roller mechanism for each foot alleviates fatigue and enhances circulation, culminating in a holistic foot massage experience.
Armrest Controls
Intuitively manage the chair's functionalities via conveniently located armrest controls. Activate heat, engage zero gravity, employ voice control, and fine-tune recline settings easily. A depth-adjustment dial lets you personalize the massage intensity to your exact preference.
Intelligent Voice Control
Elevate convenience to a new echelon with the Ador 3D Integra's voice control capabilities. With a spectrum of 17 voice control options, including massage initiation, intensity adjustments, and feature activation, experience a new realm of hands-free luxury.
Bluetooth Speakers
Connect your preferred music or podcasts to the chair's high-fidelity Bluetooth speakers. This auditory delight supplements your massage, fostering an environment of complete relaxation and escapism.
USB Charging
Recharge your device while delighting in your massage, ensuring an uninterrupted and immersive experience.
Remote Control
Navigate the Integra's array of features through the user-friendly handheld remote control. The LCD screen provides real-time feedback, empowering you to visualize and modify ongoing massage settings. Available in both English and Chinese.
| | |
| --- | --- |
| Downloads | Download Manual |
| Country of Manufacture | China |
| Massage Roller | Quad Style 3D Roller |
| Massage Roller Track | SL Track |
| Massage Roller Adjustments | 5 3D, 5 Intensity, 5 Speed, 5 Width |
| Glute Massage | Massage Roller |
| Removable Back Pad | Yes |
| Body Scan Technology | Yes |
| Foot Massage | Air Compression and Foot Rollers |
| Recline | Powered |
| Zero Gravity Recline | 3 Stage |
| Automatic Programs | 21 Automatic Programs |
| Manual Programs | Full Range, Local, Fixed Point, Upper Back, Lower Back |
| Massage Techniques | Kneading, Tapping, Kneading & Tapping, Shiatsu, Shoulder Lifting, 3D |
| Stretch Program | Yes |
| Memory Program | 5 Memory Programs |
| Heat Therapy | Lumbar |
| Total Airbags | 32 |
| Airbag Intensity Adjustments | 5 Intensity Adjustments |
| Calf Massage | Compression Massage, Calf Kneading, and Massage Roller |
| Ottoman Length Adjustment | Spring Loaded |
| Bluetooth Speakers | Yes |
| Upholstery | Synthetic Leather |
| Timer Setting | 10-30 |
| Device Charging | USB |
| Air Massage | Shoulders, Arms, Hands, Calves, and Feet |
| Distance to Wall | 2" |
| Height Range | 5'0" - 6'2" |
| Controller Types | LCD Remote and Armrest Controls |
| Controller Languages | English and Chinese |
| Voice Control | Yes |
| Dimensions Upright | 61.5"L x 29"W x 47.5"H |
| Dimensions Recline | 68.5"L x 29"W x 40.5"H |
| Seat Width | 19.25" |
| Recommended Weight | 260lbs. |
| Warranty | 3 Year Limited Warranty |