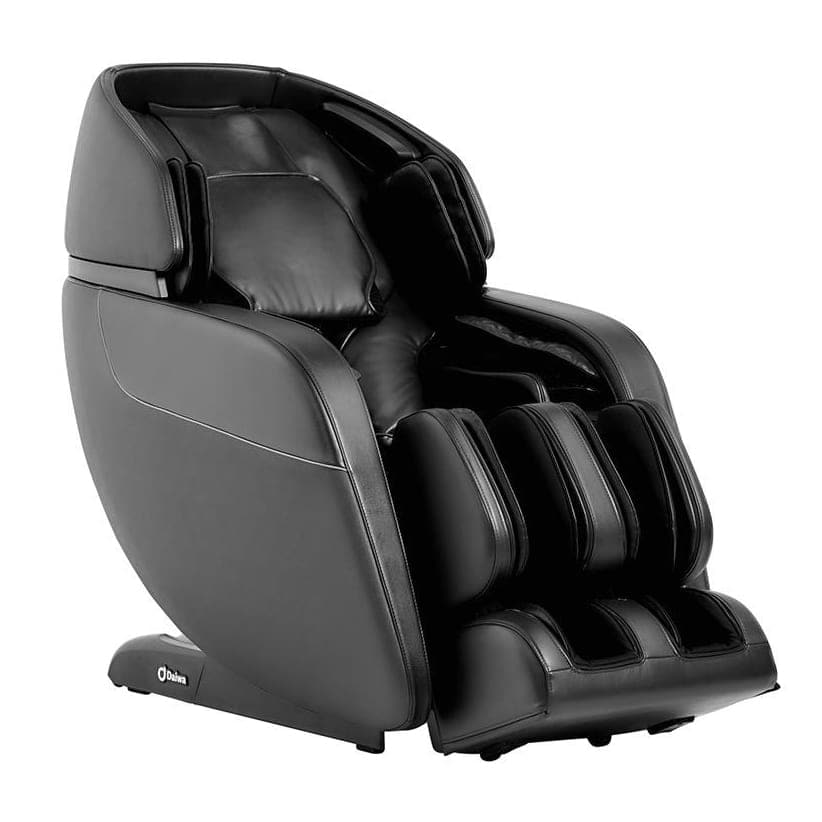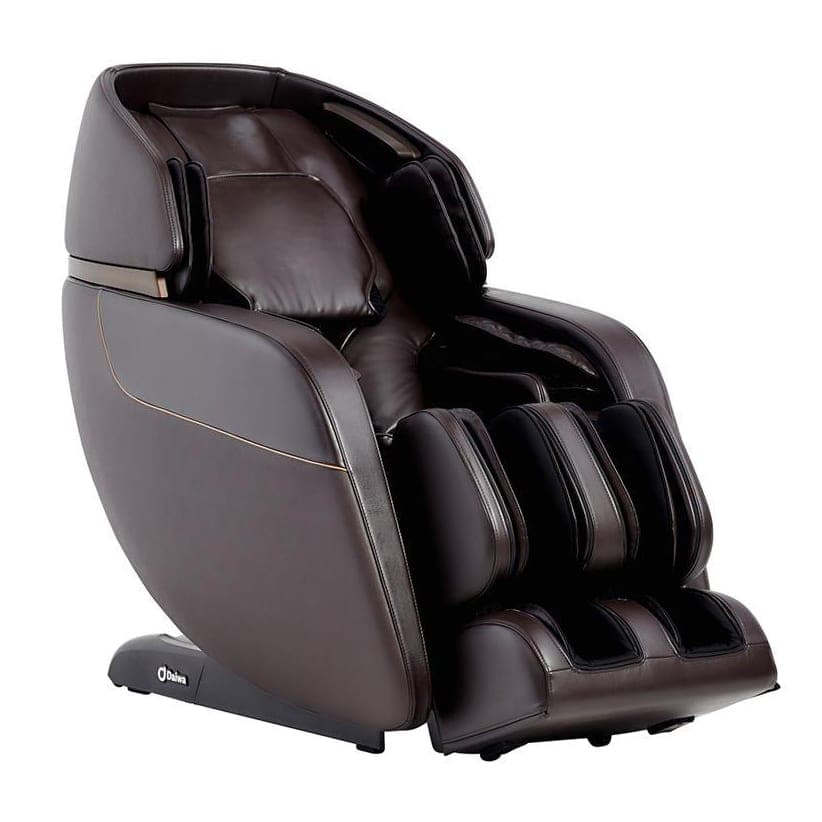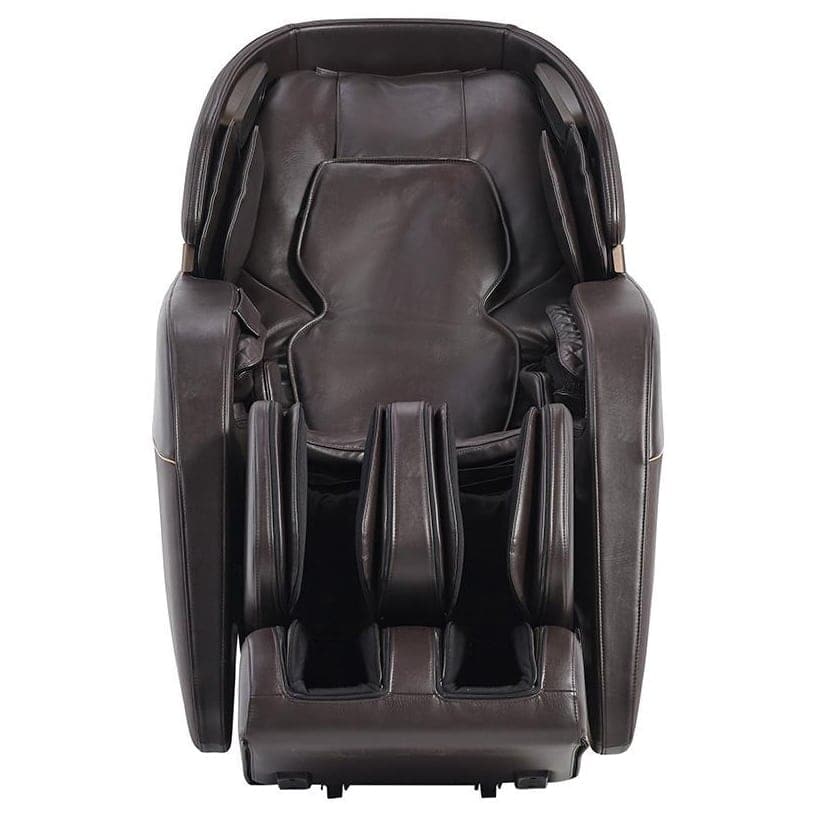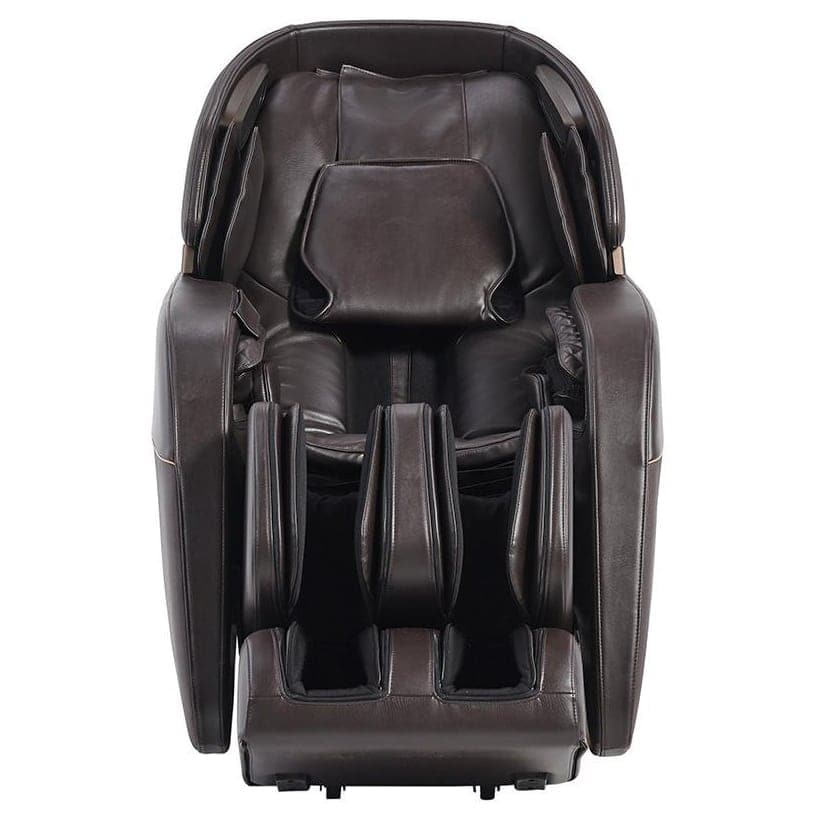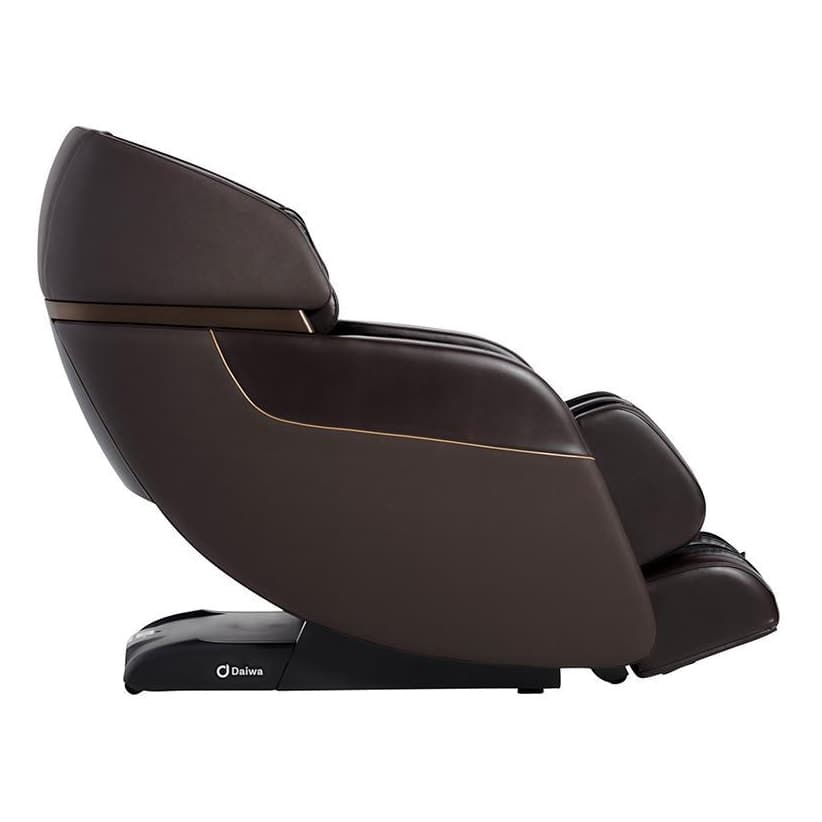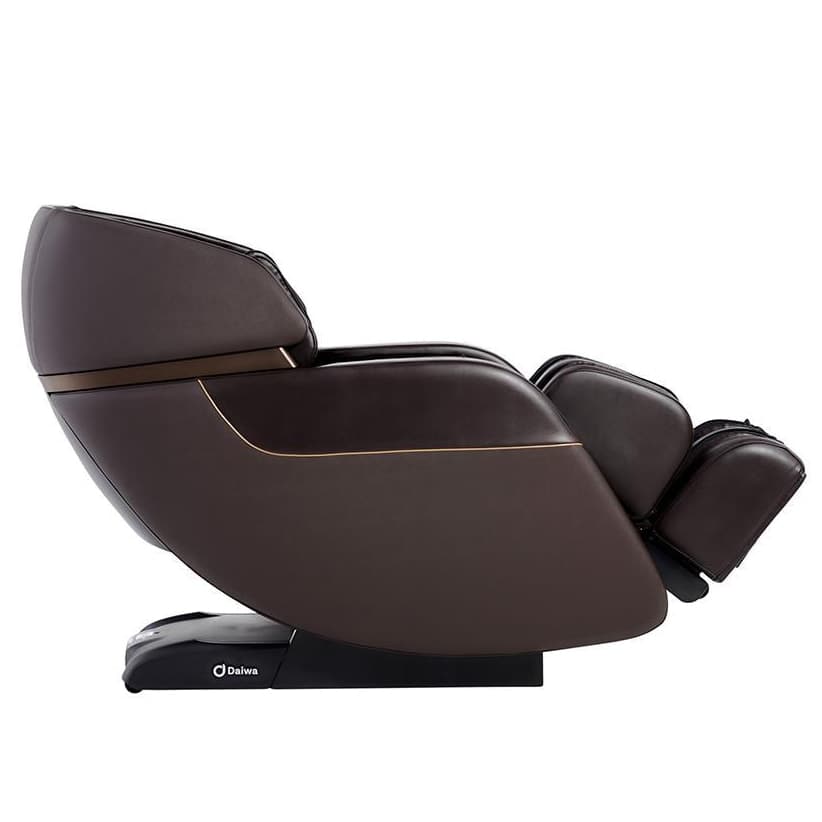 Daiwa Legacy 4 Massage Chair
Estimated Delivery:Oct 05 - Oct 09

In Stock: Ready to ship free
Free Curbside Delivery – Avg. Shipping Time 7-10 Business Days
Curbside Delivery ships via Freight to the 48 contiguous states. The freight company will deliver your massage chair to a carport or first-floor entryway. Please check the box dimensions and ensure it will fit through your doorway. Assembly is required and can take 30-90 minutes, depending on the chair.
In-Home Delivery – Avg. Shipping Time 7-10 Business Days
In-Home Delivery ships via Freight to the 48 contiguous states. The freight company will deliver your massage chair inside your home (no stairs) just inside the doorway. Please check the box dimensions and ensure it will fit through your doorway. Assembly is required and can take 30-90 minutes, depending on the chair.
In-Home Delivery and Assembly – Avg. Shipping Time 10-20 Business Days
In-Home Delivery and Assembly is the same as White Glove Delivery. Your massage chair will be shipped via Freight to the White Glove Delivery warehouse. They will contact you to schedule a delivery time and date when they receive your order.
The White Glove Delivery team consists of a two person installation team that will deliver (up to 2 flights of stairs), unpack, and install your massage chair in your room of choice. These are not professional massage chair installation experts but a furniture installation team. They may or may not have installed your massage chair model before.
Massage chairs are heavy, so make sure you have some extra help to move the boxes and help in assembly.
Please contact us for a shipping quote if you live in Hawaii, Alaska, or Canada.
Daiwa Manufacturer's Warranty
1 Year In-Home Service
2 Years Parts
2 Years Structural Framework

Product description
Specifications
Videos
Daiwa Legacy 4 Massage Chair
The Daiwa Legacy 4 massage chair is where classic form meets high-tech function. Experience a perfect blend of advanced technology with a modern design. The Legacy 4 is a powerful massage chair designed for style with 3D massage, L-Track, Zero Gravity, Space Saving Technology, Bluetooth Speakers, Android APP, and more.
L-Track
The Daiwa Legacy 4 massage chair features an extra-long, L-Shaped Massage Track, that runs from the top of the shoulders to just past the gluteus muscles. The L-Track is perfect for after leg workouts or after running.
3D Massage Rollers
The Legacy 4 features next-generation 3D massage rollers. The rollers move in and out which allows you to select from one of 5 intensity levels on how deep or light your massage is. The rollers follow the contour of your spine for consistent pressure throughout your massage.
Body Scan Technology
The 3D Smart Scan maps your entire back before each massage in order to provide a custom experience that is contoured to your spine.
Zero Gravity Recline
The Zero Gravity Recline of the Legacy 4 shifts the recline angle which evenly distributes your body weight and reducing pressure on joints and the body. You will experience a floating sensation that over time reduces chronic pain. Position 1: Removes all stress on the muscles to achieve a weightless environment. Position 2: Further elevates the legs above the position of the heart.
Space-Saving Wall Hugger Design
The Daiwa Legacy 4 features an innovative space-saving design that uses a pivot-base system that requires almost no space between the chair and the wall. Position your Legacy 4 nearly against a wall and still enjoy the full recline position.
Air Compression Massage
Built into the Legacy 4 are 48 airbags that rhythmically inflate and deflate during your massage. Powerful airbags are located at the shoulder, hips, arms, calves, and feet, providing a therapeutic compression massage.
Automatic Programs
The Daiwa Legacy 4 massage chair has nine automatic programs to soothe stress and tension, utilizing Kneading, Knocking, Sync, Tapping, Shiatsu, and Rhythm massage techniques. Choose from Royal Treatment, Stress Relief, Gentle Care, Relax, Recovery, Extend, Lower Body, Upper Body, and Refresh.
Tapping
The tapping of the Daiwa Legacy 4 is specially engineered to eliminate persistent pain. This technique stimulates blood circulation and can be intense for some people. If the tapping is too intense, you can easily turn it off anytime during your massage.
Heat Therapy
The Legacy 4 features heat in the lumbar and calves. Heat therapy helps ease tension and stress, relieve arthritis pain, and heal sore muscles. Warm muscles are more pliable, making the massage treatments more effective. The thermal calf and knee massage target one of the most injury-prone spots on the body. During your automatic massage, the leg massager moves from the ankles up to the knee while applying heat and gentle airbag modulations to stretch tendons and soothe painful inflammation.
Automatic Leg Extension
The leg unit automatically extends out up to 5.5 inches for taller people. You can easily adjust it in and out using the remote control.
Bluetooth Speakers
High-quality compact speakers are mounted near your ears for a surround sound experience. Wirelessly connect your favorite Bluetooth device to experience the benefits of music therapy. And the "Rythmn" manual massage mode will work your muscles in sync with the music.
Android APP
The Daiwa Legacy 4 App is available on the Google Play store and connects wirelessly to your chair using Bluetooth. Use the app to access the controls, including activating manual and automatic massage programs, targeting massage to different parts of your body, or varying the massage type and intensity.
USB Charging
Keep your devices charged with Legacy 4's convenient USB charging port.
BONUS Chair & Foot Pads
The 3/4-inch-thick soft chair pad allows you to enjoy the chair as a recliner without any massage treatment or add footpads if the massage is too strong.
Multi-language Remote
The remote control of the Daiwa Legacy 6 massage chair is very simple to use. Buttons allow you quick access to main features, while the menu and LCD Screen will give you access to everything. A convenient pocket keeps your controller secure and in reach. Choose from English or Chinese for language options.
| | |
| --- | --- |
| Downloads | Manual |
| Country of Manufacture | China |
| Massage Roller | 3D |
| Massage Roller Track | 43" L-Track |
| Massage Roller Adjustments | 5 Levels of 3D and Speed |
| Glute Massage | Massage Roller |
| Removable Back Pad | Yes |
| Body Scan Technology | Yes |
| Foot Massage | Foot Rollers and Air Compression |
| Recline | 2 Positions |
| Zero Gravity Recline | Yes |
| Automatic Programs | 9 |
| Manual Programs | Yes |
| Massage Techniques | Kneading, Tapping, Kneading and Tapping, Clapping, Rolling and Shiatsu |
| Deep Tissue Massage | Yes |
| Stretch Program | None |
| Heat Therapy | Lumbar |
| Total Airbags | 48 Airbags |
| Airbag Intensity Adjustments | Yes |
| Calf Massage | Air Compression Massage |
| Ottoman Length Adjustment | Automatic |
| Bluetooth Speakers | Yes |
| Upholstery | Synthetic Leather |
| Timer Setting | 10, 20, and 30 Minutes |
| Device Charging | USB Charging |
| Air Massage | Arms and Hands, Calves, and Feet |
| Distance to Wall | 3" |
| Height Range | 5'0" - 6'6" |
| Controller Types | Touchscreen Tablet, Android APP, iOS APP |
| Controller Languages | English, Chinese |
| Dimensions Upright | 63"L x 32"W x 48"H |
| Dimensions Recline | 72"L x 32"W x 33"H |
| Weight | 235lbs. |
| Recommended Weight | 300lbs. |
| Warranty | 2 Year Limited Warranty |