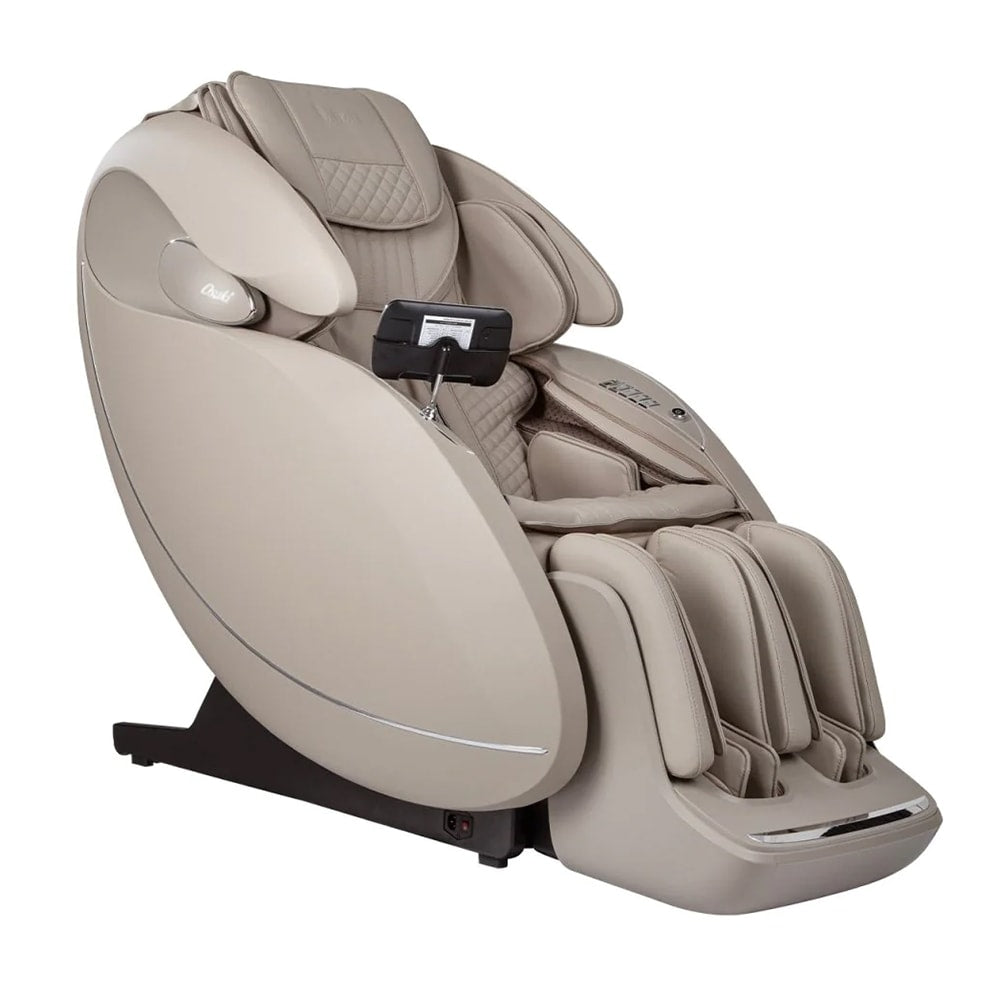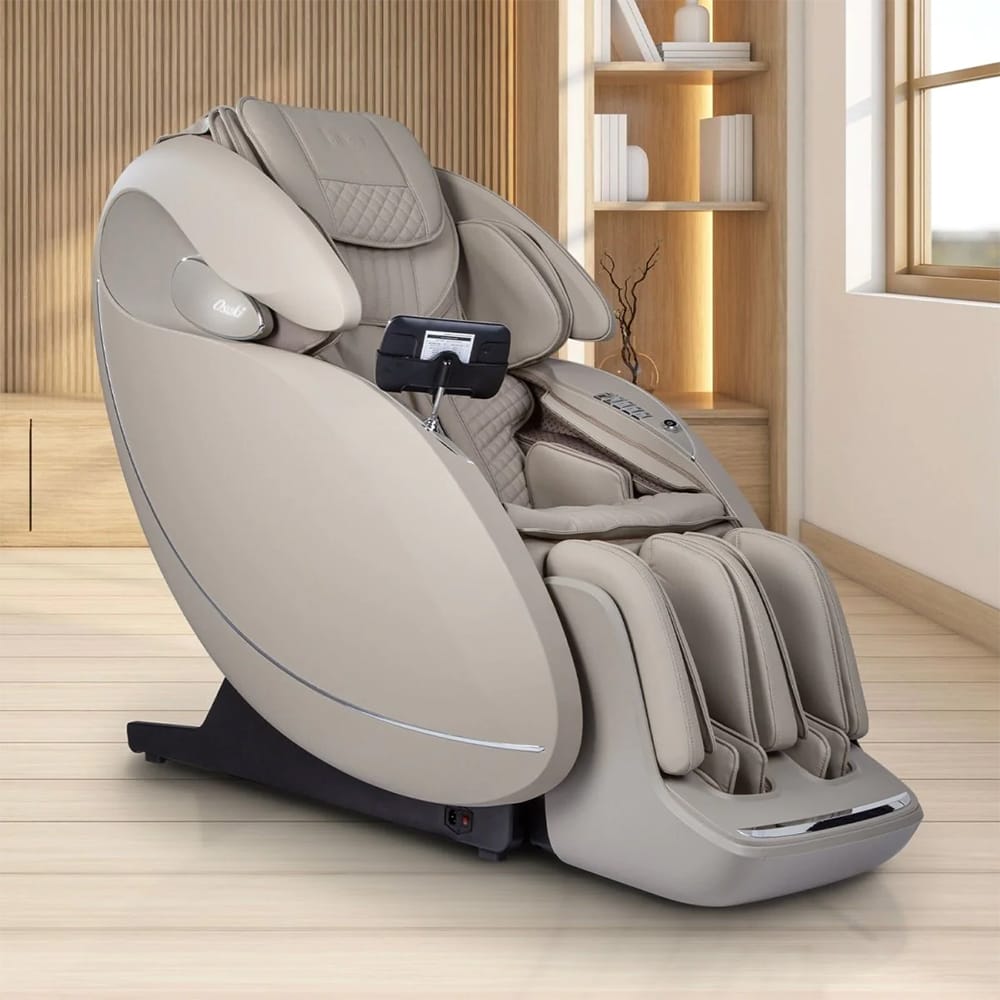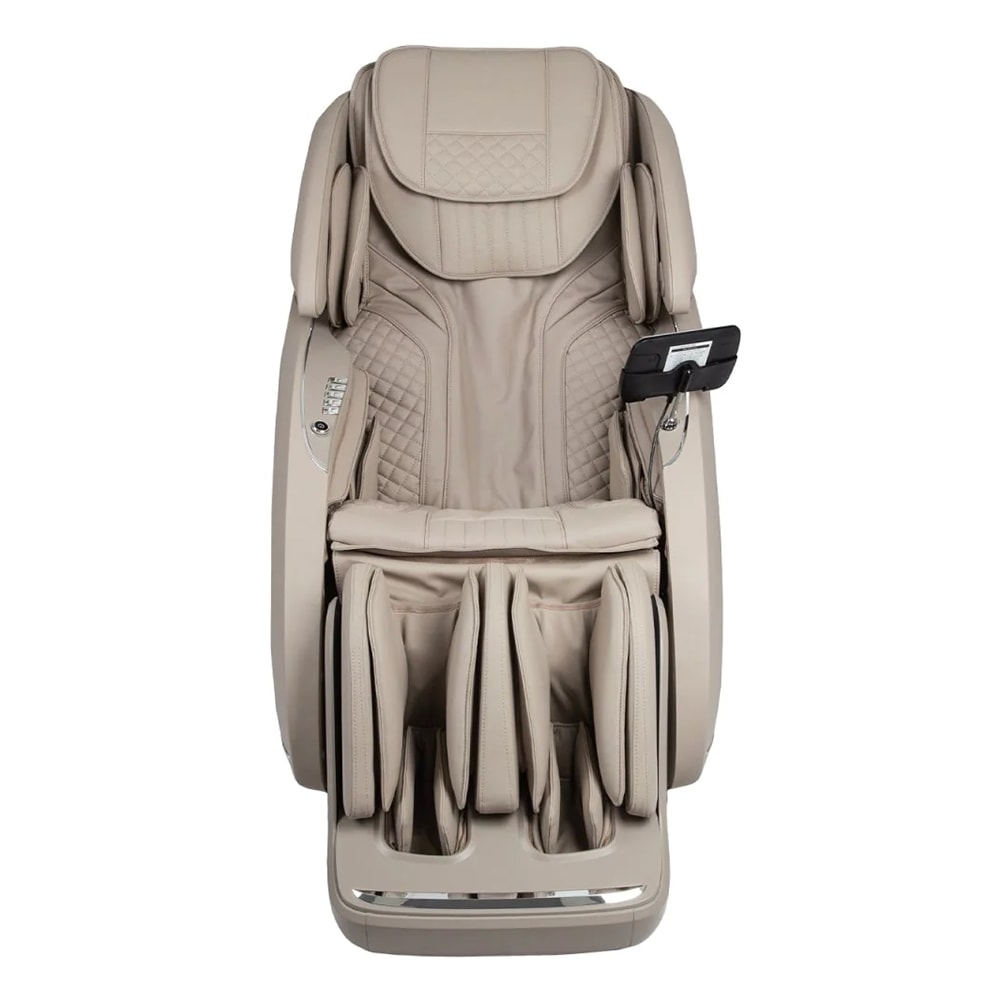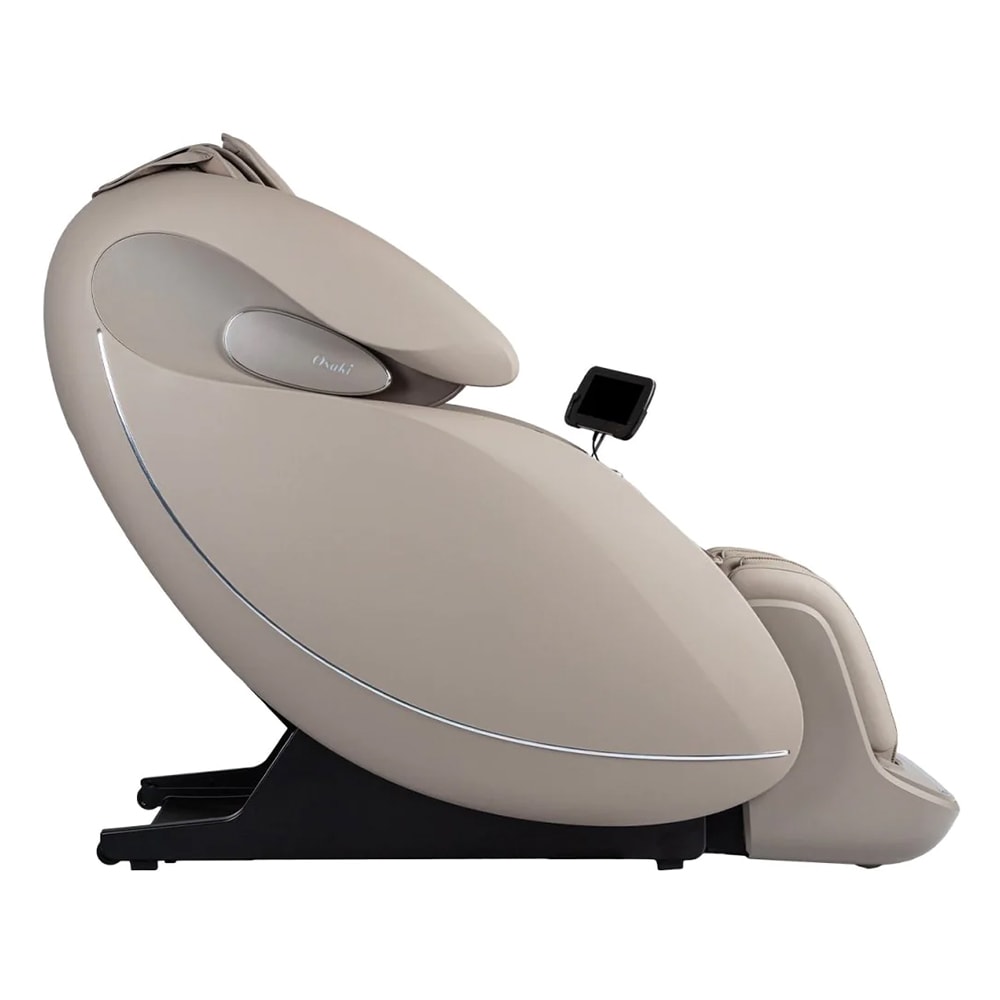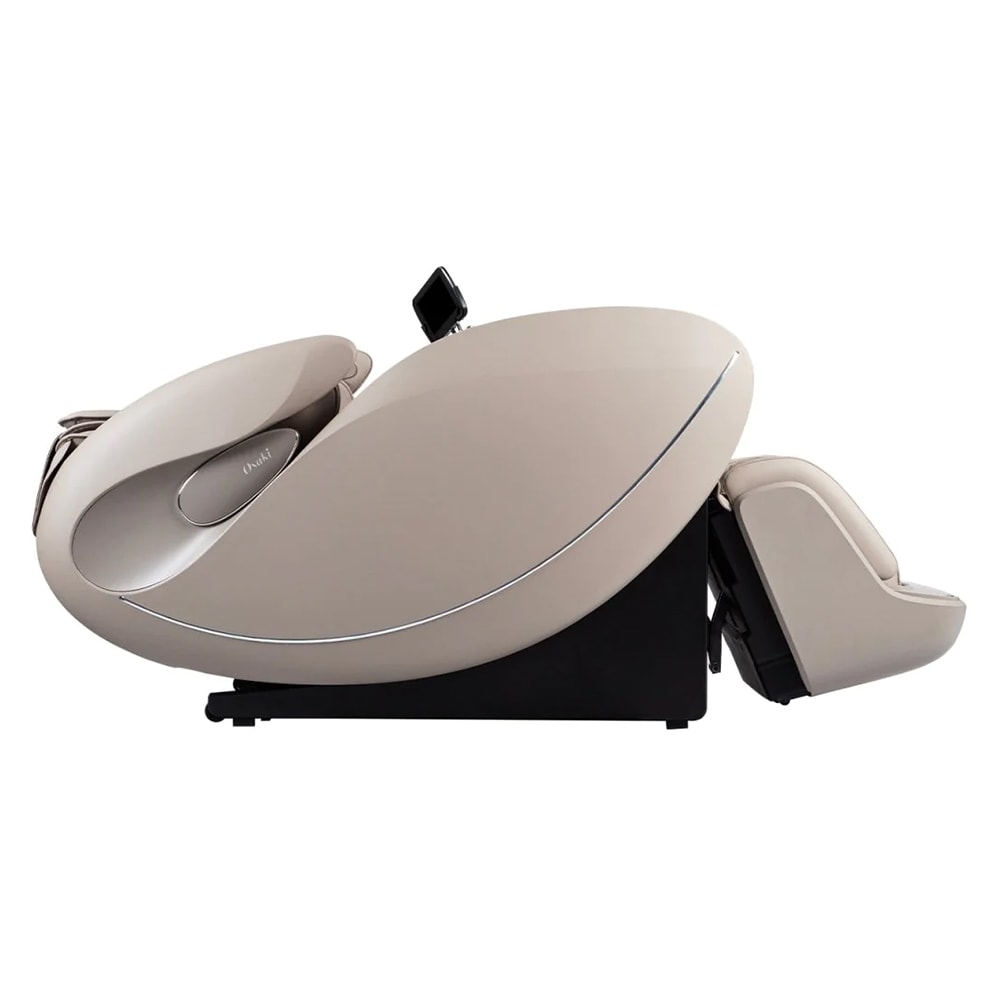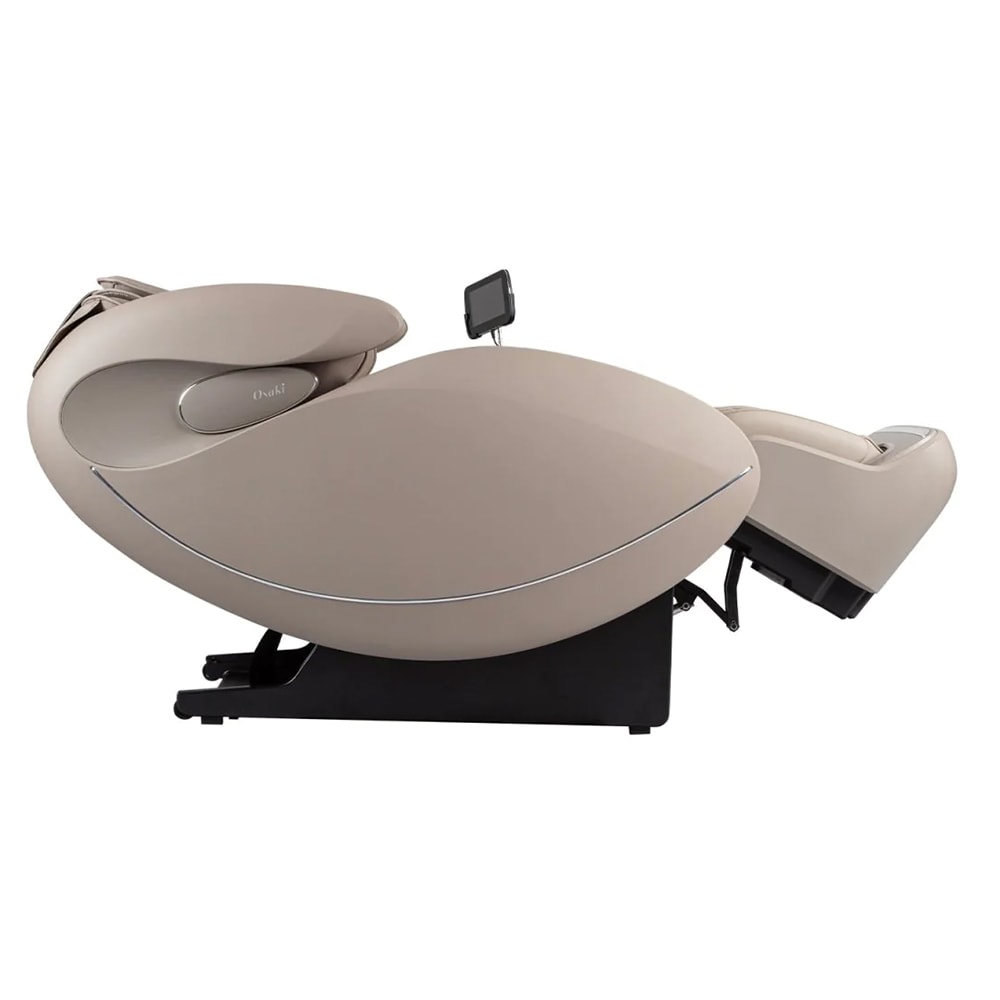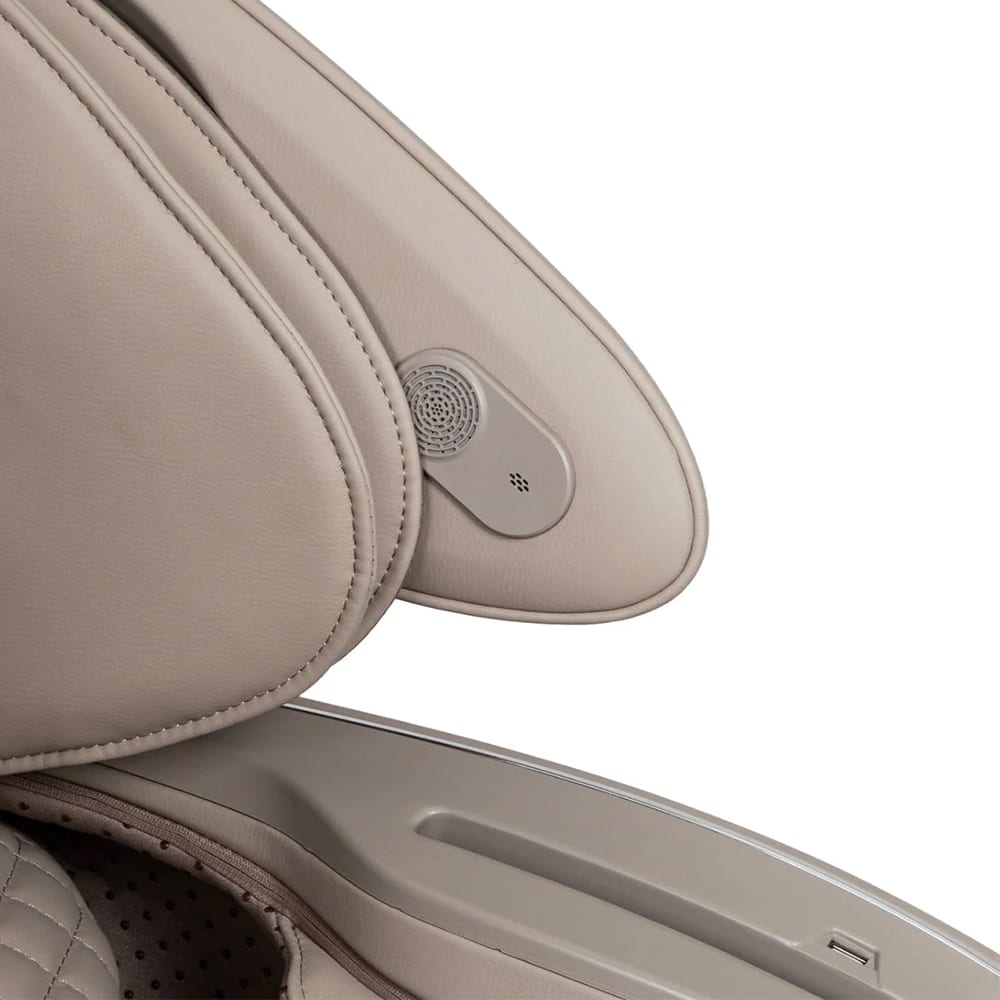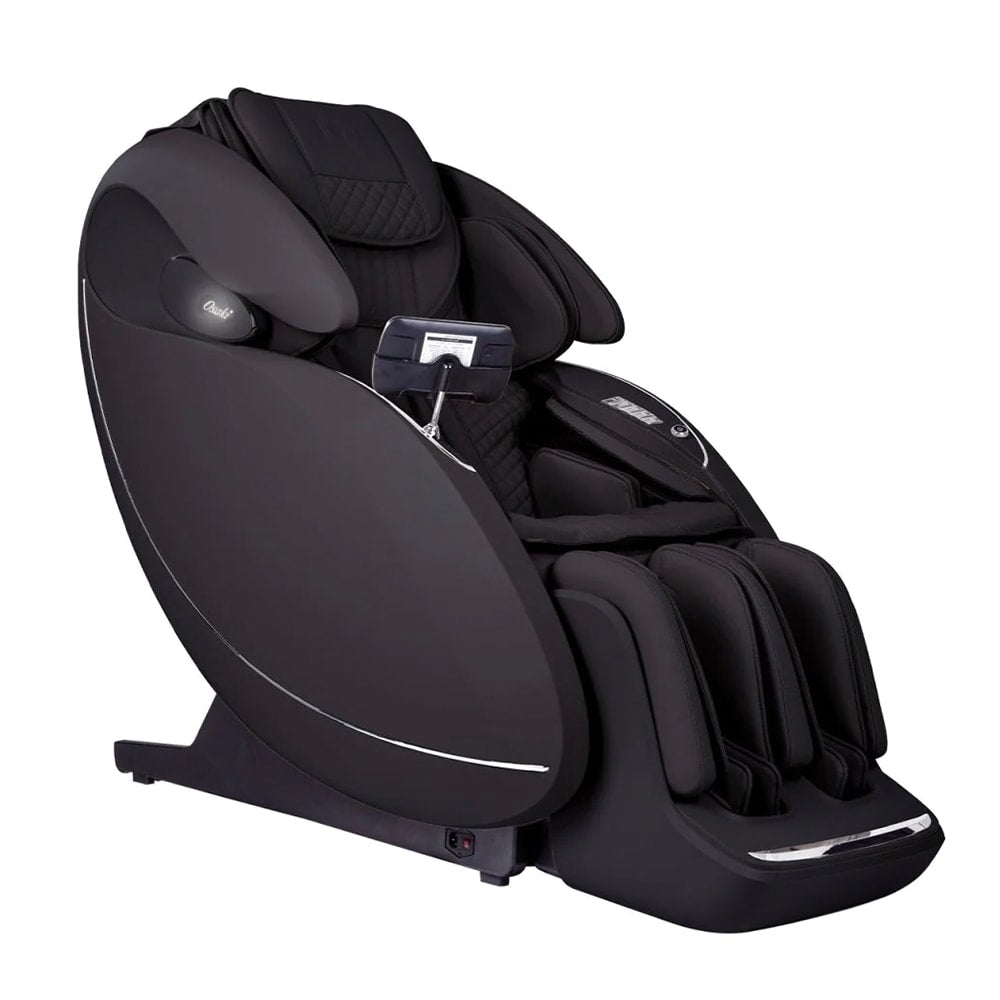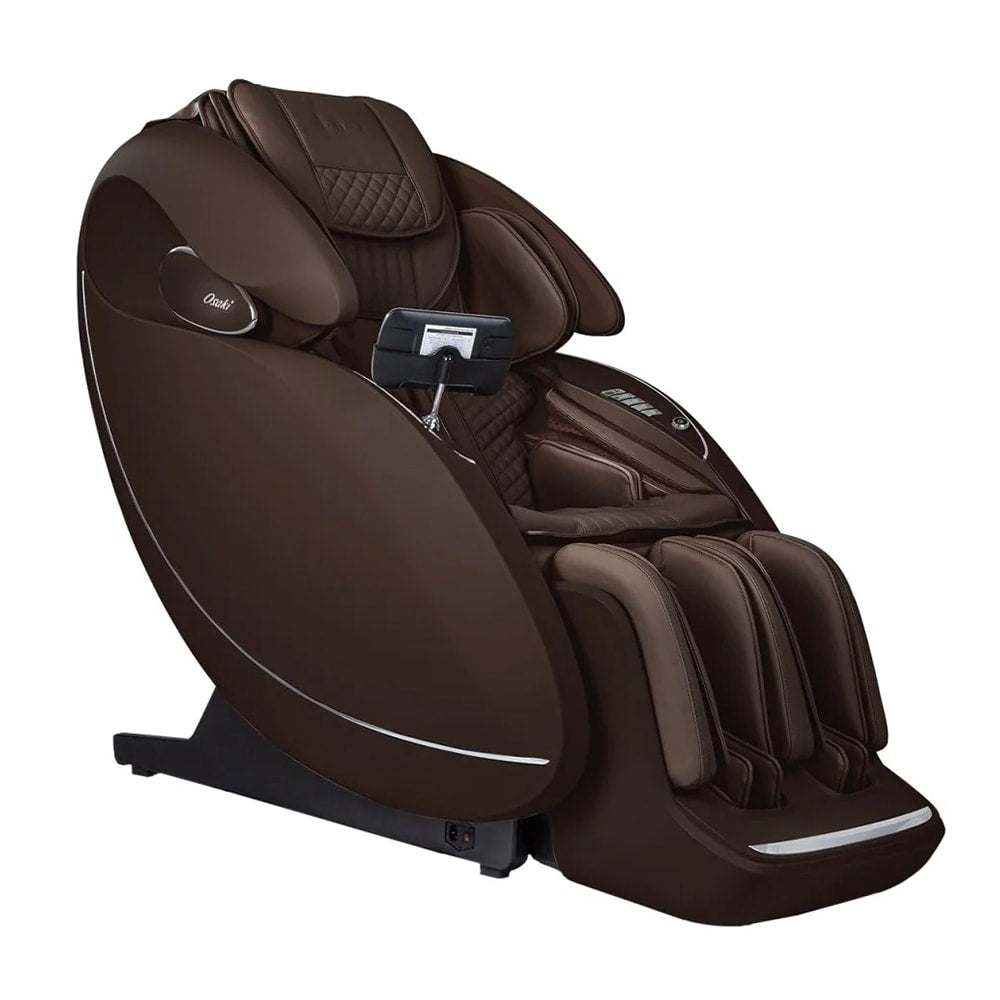 Osaki Solis 4D Massage Chair
Estimated Delivery:Oct 08 - Oct 12

In Stock: Ready to ship free
Free Curbside Delivery – Avg. Shipping Time 7-10 Business Days
Curbside Delivery ships via Freight to the 48 contiguous states. The freight company will deliver your massage chair to a carport or first-floor entryway. Please check the box dimensions and ensure it will fit through your doorway. Assembly is required and can take 30-90 minutes, depending on the chair.
In-Home Delivery – Avg. Shipping Time 7-10 Business Days
In-Home Delivery ships via Freight to the 48 contiguous states. The freight company will deliver your massage chair inside your home (no stairs) just inside the doorway. Please check the box dimensions and ensure it will fit through your doorway. Assembly is required and can take 30-90 minutes, depending on the chair.
In-Home Delivery and Assembly – Avg. Shipping Time 10-20 Business Days
In-Home Delivery and Assembly is the same as White Glove Delivery. Your massage chair will be shipped via Freight to the White Glove Delivery warehouse. They will contact you to schedule a delivery time and date when they receive your order.
The White Glove Delivery team consists of a two person installation team that will deliver (up to 2 flights of stairs), unpack, and install your massage chair in your room of choice. These are not professional massage chair installation experts but a furniture installation team. They may or may not have installed your massage chair model before.
Massage chairs are heavy, so make sure you have some extra help to move the boxes and help in assembly.
Please contact us for a shipping quote if you live in Hawaii, Alaska, or Canada.
Osaki Manufacturer's Warranty
1 Year In-Home Service
2 Years Parts
3 Years Structural Framework
Osaki 1 Year Extended Warranty
2 Year In-Home Service
4 Years Parts
3 Years Structural Framework
Osaki 2 Year Extended Warranty
3 Year In-Home Service
5 Years Parts
3 Years Structural Framework

Product description
Specifications
Videos
Osaki Solis 4D Massage Chair
Discover the Osaki Solis 4D Massage Chair, a groundbreaking innovation in the world of relaxation and rejuvenation. Designed to deliver unrivaled comfort through cutting-edge technology, the Solis is your ticket to an indulgent escape for both your body and soul. Immerse yourself in a personalized massage experience like no other, as the state-of-the-art 4D massage system targets every muscle and pressure point, offering tailored relief and deep relaxation. With its revolutionary dual mechanism technology, the Solis allows you to fine-tune the massage intensity and focus to your unique preferences.
Dual Mechanism Technology
Step into a world of personalized bliss with the Solis' dual mechanism technology. Featuring dual sophisticated 4D massage mechanisms that precisely targets different areas of your body, this chair offers an array of massage styles and intensities that rival the techniques of a professional masseuse. Equipped with dual head rollers, both mechanisms work harmoniously to provide an unparalleled massage experience.
Flexible Track
Embrace the exceptional comfort of the Solis, a massage chair that defies conventions with its flexible track system. Unlike traditional SL-Track designs, the Solis' innovative approach allows the chair's base to recline beyond 180°, ensuring a truly immersive experience. Paired with advanced 4D massage technology, this system provides precise control over the massage's intensity and depth, making every session a tailor-made journey of relaxation.
190° Stretch Flexibility
Experience an elevated level of flexibility as the Solis extends up to 190°, providing a comprehensive full-body stretch that rejuvenates and invigorates. This unique feature sets the Solis apart, ensuring a more intricate and satisfying massage experience.
Air Compression Massage
Engineered for efficiency, the Solis boasts an impressive array of 54 airbags strategically positioned to target your shoulders, arms, hips, calves, and feet, providing comprehensive coverage for a holistic massage experience.
18 Automatic Programs
Select from a diverse range of 18 auto massage programs, including Knead, Tap, Shiatsu, Rolling, and more. Whether you're seeking full-body relaxation, focused alignment, or specialized massages, the Solis has a program to cater to your every need.
Space Saving Zero Gravity Recline
Immerse yourself in a state of weightlessness with the Zero Gravity recline feature inspired by NASA technology. Designed to release pressure on your body, this position is perfected by Osaki's Space Saving Technology, allowing the chair to recline fully even when placed just 10 inches from a wall.
Extendable Ottoman
Catering to users of all heights and body types, the Solis features an automatic extendable footrest that can stretch up to 5 inches, ensuring a personalized and comfortable fit for everyone.
Calf Kneading
Experience deep calf kneading massage, a distinctive feature that addresses often-overlooked leg muscles, providing essential relief and relaxation through airbag compression.
Scientifically Designed Reflexology
The Solis takes relaxation to a new level with Specialized Foot Rollers and Spinning Calf Rollers. Strategically placed to stimulate acupuncture points, these rollers offer a thorough massage experience from heel to toe.
Lumbar Heating System
Harness the power of graphene heating technology to soothe and alleviate soreness along your back, offering a blissful touch of warmth during your massage sessions.
Touchscreen Controller
Navigate and customize your massage experience effortlessly with the user-friendly touchscreen controller, putting the power of relaxation at your fingertips.
Side Panel Controls
With the conveniently placed side panel controls, you can personalize your massage experience instantly. Adjust the massage intensity, target specific areas, or explore the diverse range of auto massage programs at the touch of a button.
Voice Recognition
Experience a new level of convenience with intelligent voice recognition, allowing you to control your massage chair with simple commands, as outlined in the user manual.
HD Bluetooth Speakers
Enhance your massage experience by listening to your favorite music, podcasts, or audiobooks through the high-definition Bluetooth surround speakers.
Stay Powered Up
Keep your phone charged while you rejuvenate, thanks to the convenient phone holder with USB charging capabilities.
| | |
| --- | --- |
| Downloads | Download Manual |
| Country of Manufacture | China |
| Massage Roller | 2 Dual Head 4D Massage Rollers |
| Massage Roller Track | Flexible Track |
| Massage Roller Adjustments | 6 4D, 5 Speed |
| Glute Massage | Massage Roller and Air Compressopm |
| Removable Back Pad | Yes |
| Body Scan Technology | Yes |
| Foot Massage | Foot Rollers and Air Compression |
| Recline | Powered |
| Zero Gravity Recline | Yes |
| Inversion Therapy | Yes |
| Automatic Programs | 18 Automatic Programs |
| Massage Techniques | Knead, Tap, Knead and Tap, Shiatsu, Rolling |
| Deep Tissue Massage | Yes |
| Stretch Program | Yes |
| Heat Therapy | Lumbar Heat |
| Total Airbags | 54 Airbags |
| Airbag Intensity Adjustments | 5 Intensity Adjustments |
| Calf Massage | Massage Roller and Air Compression |
| Ottoman Length Adjustment | Automatic |
| Bluetooth Speakers | Yes |
| Upholstery | Synthetic Leather |
| Timer Setting | 15 Minutes |
| Device Charging | USB Charging |
| Air Massage | Shoulders, Arms, Waist, Lumbar, Calves, and Feet |
| Distance to Wall | 10" |
| Height Range | 5'0" - 6'1" |
| Controller Types | Touchscreen Controller and Side Panel Controller |
| Controller Languages | English, Vietnamese, and Chinese |
| Voice Control | Voice Activation |
| Dimensions Upright | 64.5"L x 31.5"W x 52"H |
| Dimensions Recline | 80"L x 31.5"W x 36.5H |
| Seat Width | 21" |
| Weight | 259.5lbs. |
| Recommended Weight | 350lbs. |
| Shipping Weight | 310.8lbs. |
| Warranty | 3 Year Limited Warranty |