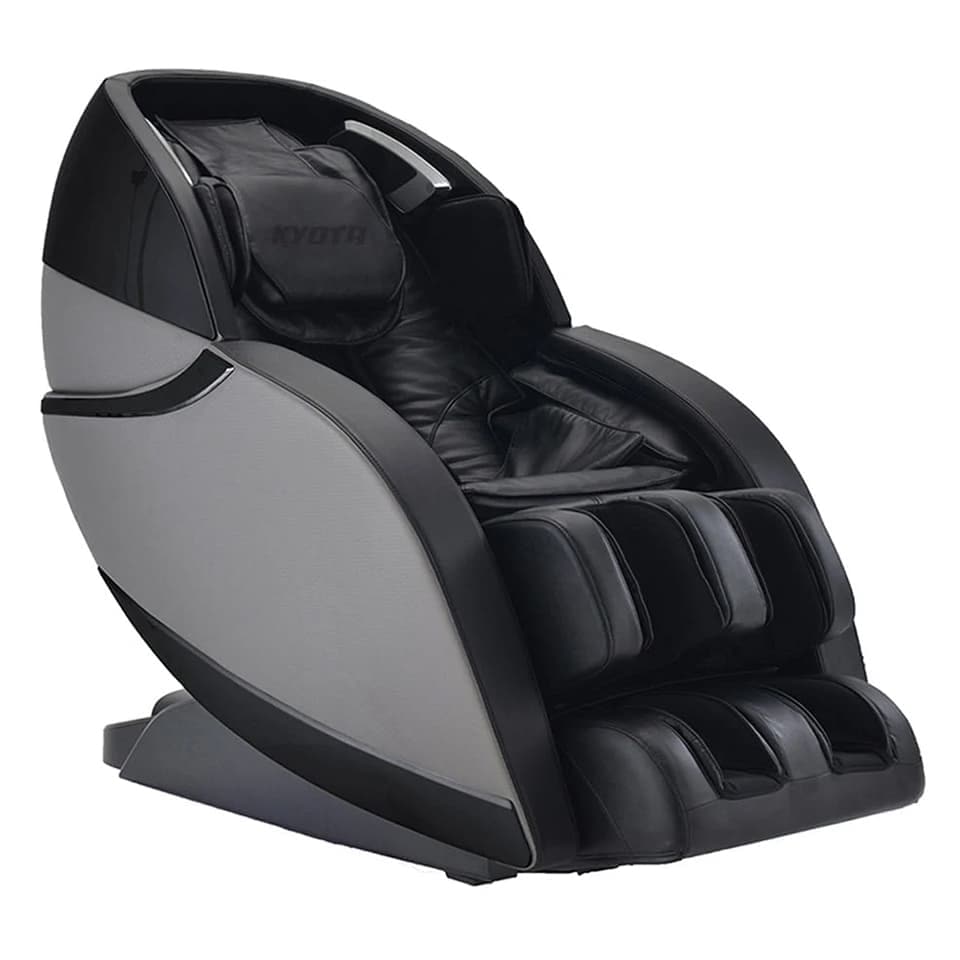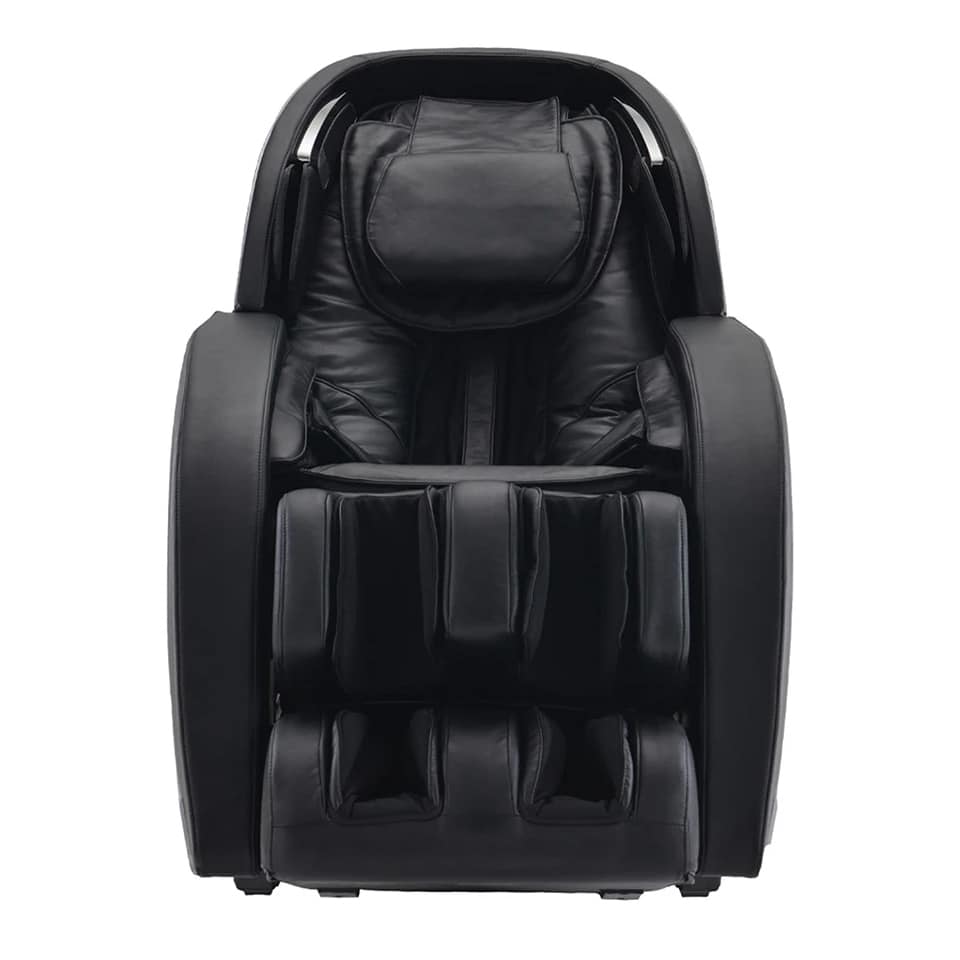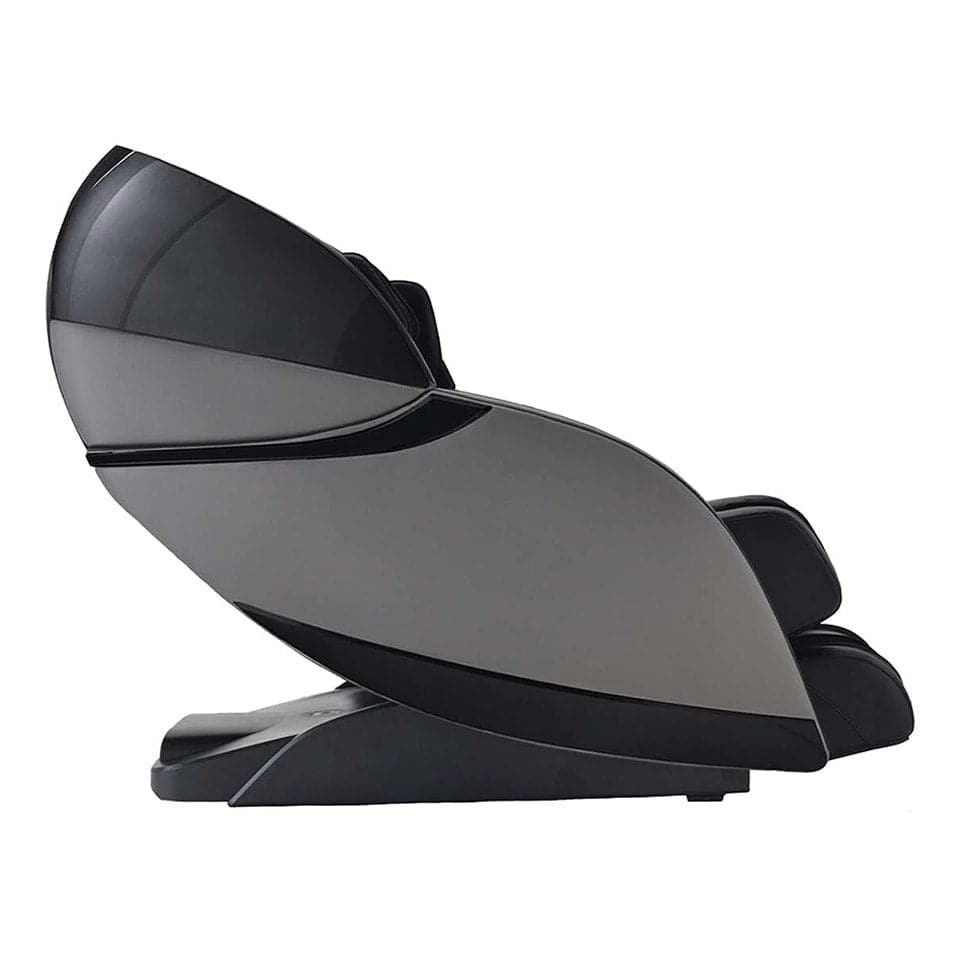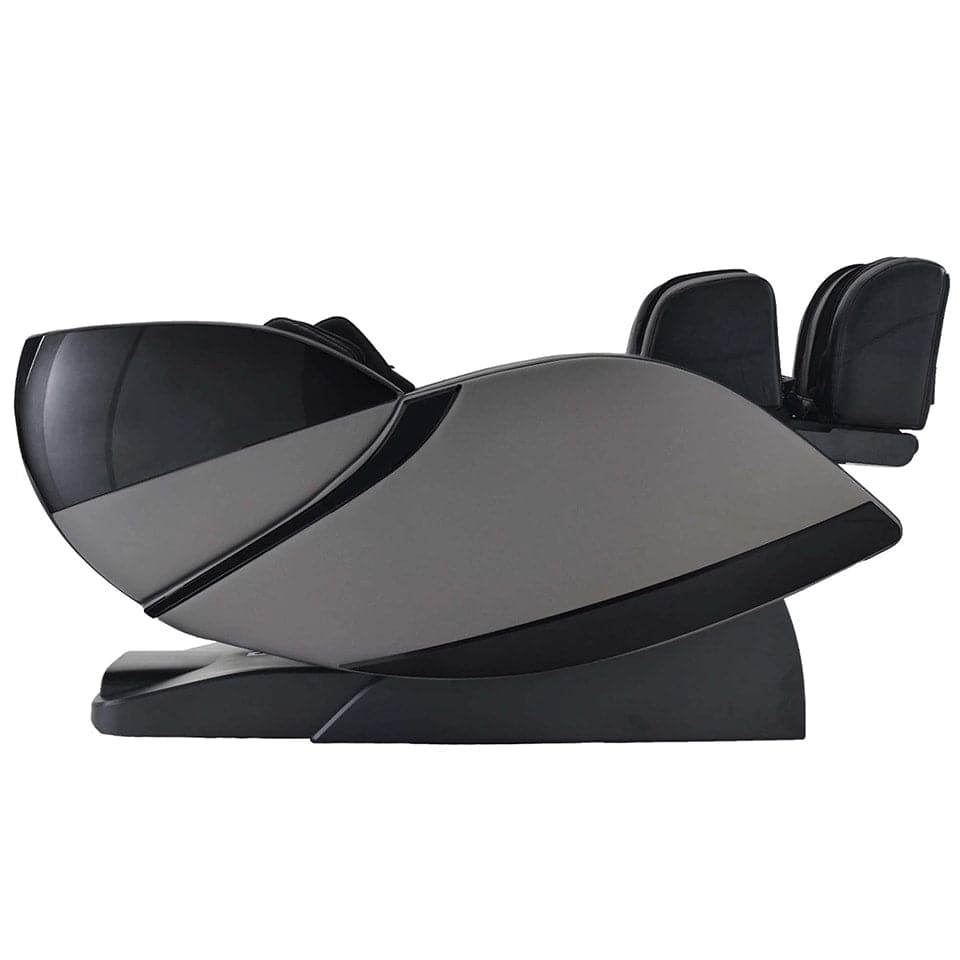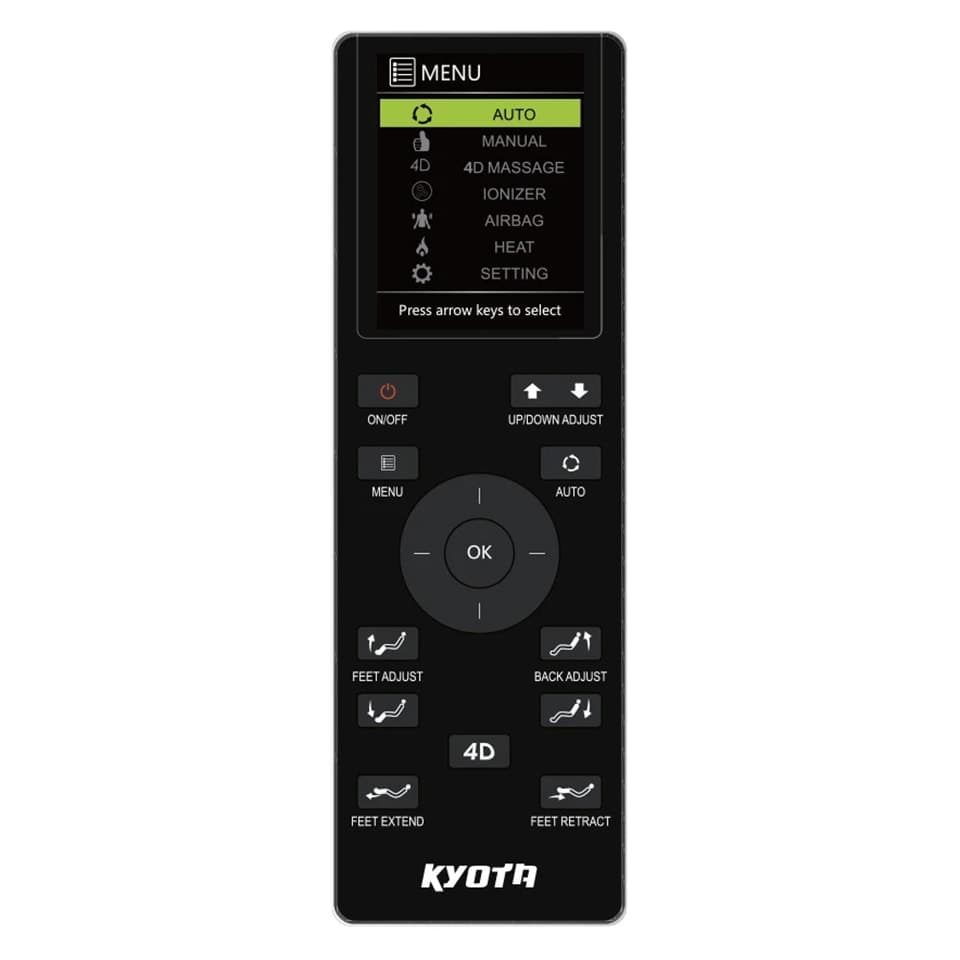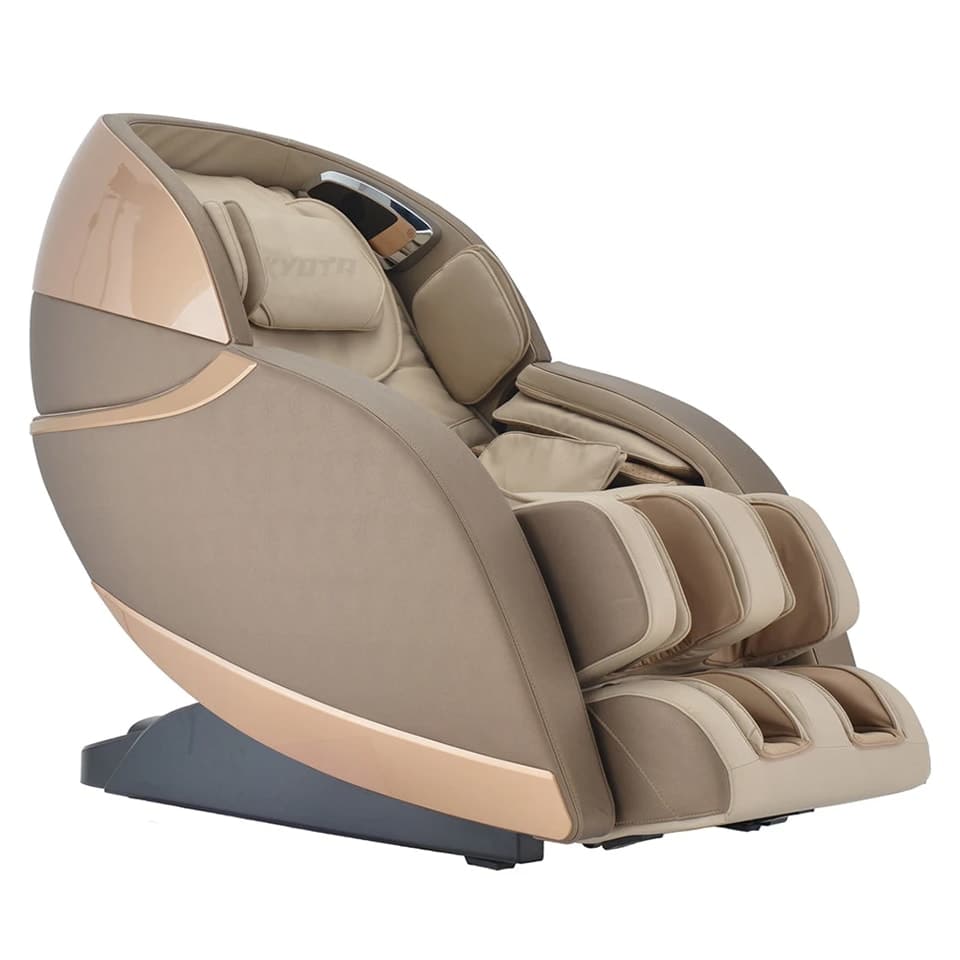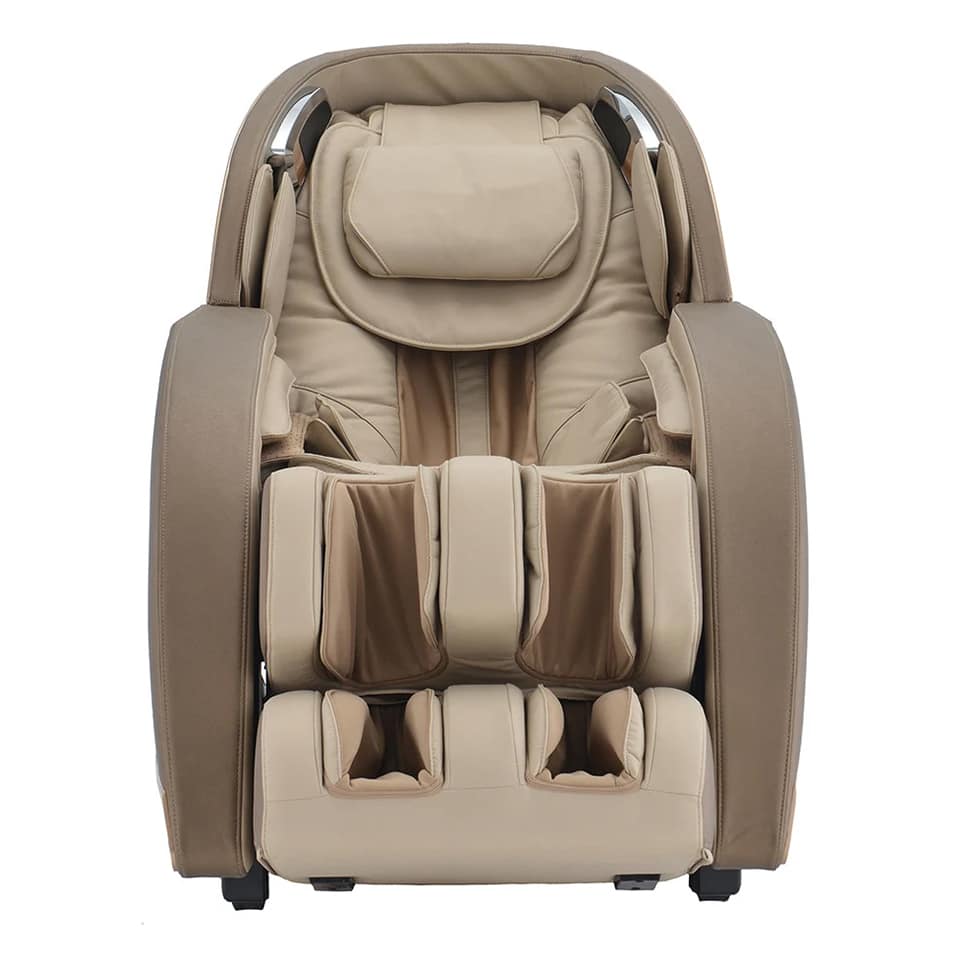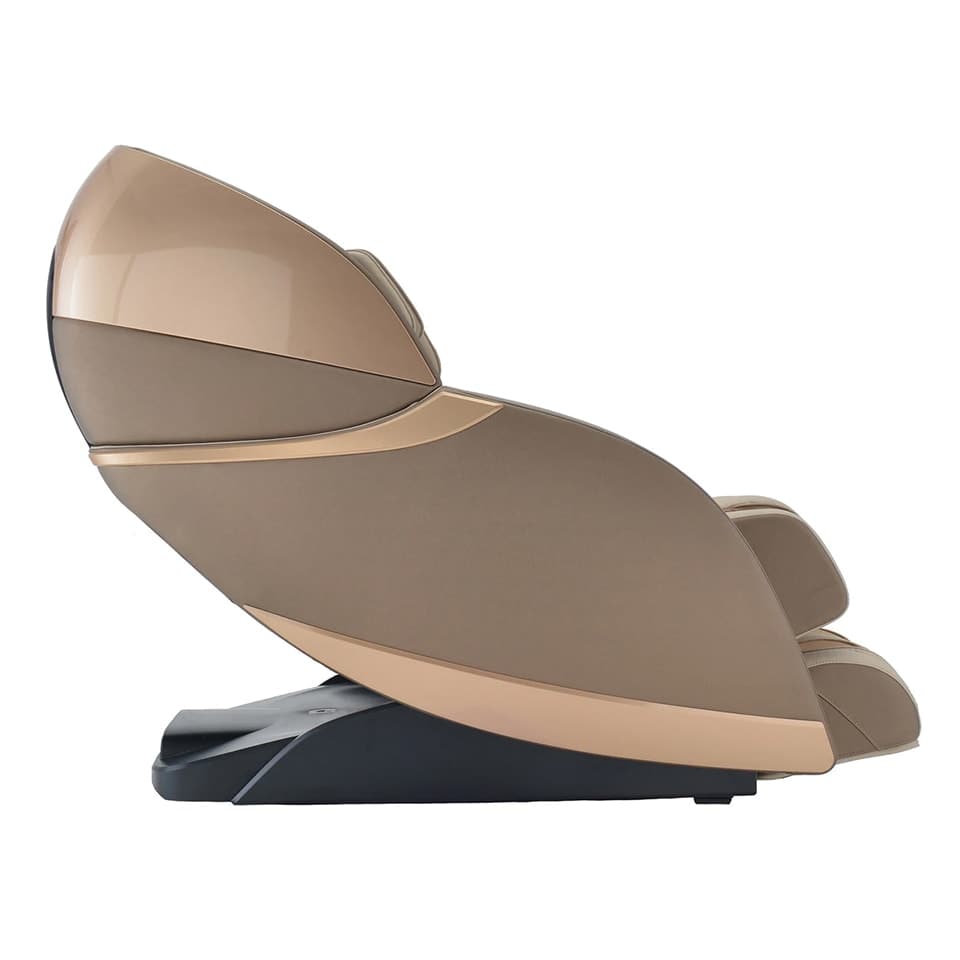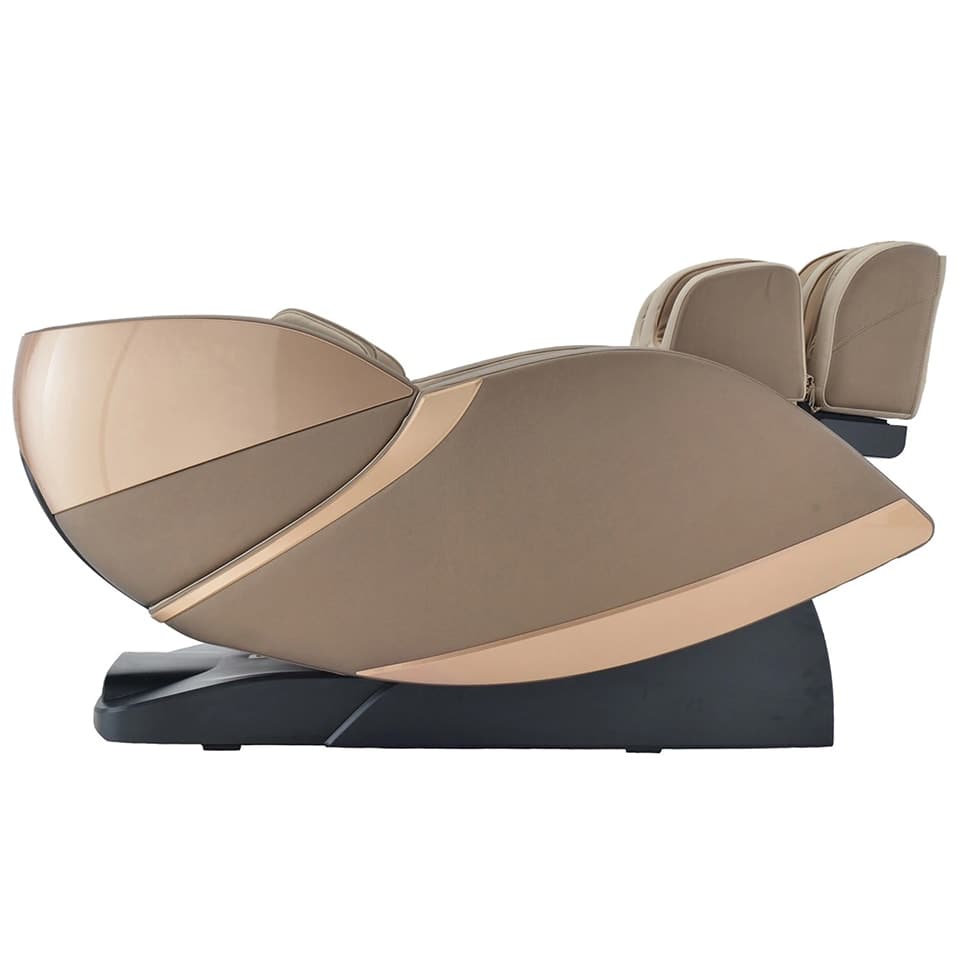 Kyota Kansha M878 Massage Chair
Free Shipping
7-10 Business Days
In Home Assembly
10-14 Business Days
In Stock: Ready to ship free
Free Curbside Delivery – Avg. Shipping Time 7-10 Business Days
Curbside Delivery ships via Freight to the 48 contiguous states. The freight company will deliver your massage chair to a carport or first-floor entryway. Please check the box dimensions and ensure it will fit through your doorway. Assembly is required and can take 30-90 minutes, depending on the chair.
In-Home Delivery – Avg. Shipping Time 7-10 Business Days
In-Home Delivery ships via Freight to the 48 contiguous states. The freight company will deliver your massage chair inside your home (no stairs) just inside the doorway. Please check the box dimensions and ensure it will fit through your doorway. Assembly is required and can take 30-90 minutes, depending on the chair.
In-Home Delivery and Assembly – Avg. Shipping Time 10-20 Business Days
In-Home Delivery and Assembly is the same as White Glove Delivery. Your massage chair will be shipped via Freight to the White Glove Delivery warehouse. They will contact you to schedule a delivery time and date when they receive your order.
The White Glove Delivery team consists of a two person installation team that will deliver (up to 2 flights of stairs), unpack, and install your massage chair in your room of choice. These are not professional massage chair installation experts but a furniture installation team. They may or may not have installed your massage chair model before.
Massage chairs are heavy, so make sure you have some extra help to move the boxes and help in assembly.
Please contact us for a shipping quote if you live in Hawaii, Alaska, or Canada.
Kyota Manufacturer's Warranty
1 Year In-Home Service
2 Years Parts
4 Years Structural Framework
Kyota 3 Year Extended Warranty
3 Years In-Home Service
3 Years Parts
4 Years Structural Framework
Kyota 5 Year Extended Warranty
5 Years In-Home Service
5 Years Parts
5 Years Structural Framework

Product description
Specifications
Videos
Kyota Kansha M878 Massage Chair
Whether you're winding down after a long day at the office, recovering from a workout, or simply recharging, the Kyota Kansha M878 massage chair state-of-the-art 4D back mechanism will deliver a professional massage experience. The Kansha is designed to help you relax. Equipped with Intelligent Voice Command + Control, there is no need to sit up and reach for the remote. The Kansha features total calf massage, foot massage, integrated air ionizer, Bluetooth speakers, space-saving technology, and more to bring you the ultimate wellness.
---
Kyota Kansha M878 Features
4D Massage Technology
A 4D back and gluteus massage mimics deep tissue massage of human hands using a 4D mechanism that moves up and down, left and right, in and out (intensity), and also adds a fourth dimension of variable speed on these movements to create the feel of a human hands massage.
49" L-Track Massage
The L-Track follows the curve of the spine, moving up and down the neck to the lower back and extending further down the body to your gluteus muscles, ensuring that you receive an encompassing spa-quality massage.
Body Scanning
Technology within the hardware and software of the Kansha allows the chair to pinpoint your size and shape, providing a customized massage specific to you. The Kyota Kansha M878 Massage Chair will automatically begin scanning your body, mapping your back, shoulders, and neck at the start of the massage program.
Triple Foot Reflexology
The Foot Reflexology offers broad coverage of the foot sole utilizing triple shiatsu rollers per foot that attend to the vital pressure points on the feet linked to other parts of the body.
Intelligent Voice Command
Control the Kansha with just your voice. Fifteen commands are available to control the power, automatic programs, zero gravity, and heat.
Complete Calf Kneading + Oscillation
The calf contains kneading rollers in the back and orbital oscillation on the sides of the calves to soothe sore, tired calf muscles. The rollers and oscillation imitate human hands gently working to relieve tension and pain and restore circulation and flexibility.
Zero Gravity Recline
Initially developed by NASA, Zero Gravity positioning elevates your feet above your heart which relieves pressure on your spine and improves circulation.
Integrated Air Ionizer
The Kansha contains a small vent near the headrest to facilitate healthy oxygen intake by emitting negatively charged ions which reduces breathing of pollutants.
Air Compression Massage
32 Airbags with 54 air cells encompass your body for a soothing full-body compression massage. Airbags are located at the shoulders and arms, back and waist, leg and foot, and buttocks and are independently controlled with five intensities. The buttock and waist airbags work in unison to provide a rocking motion for soothing relaxation.
Automatic Programs
Nine automated and choreographed programs are available at the push of a button. Each program automatically changes massage techniques, intensities, and chair movements to create a complete massage session. Choose from Recover, Stretch, Back Relief, Night, Upper Body, Lower Body programs, and special 4D Massage programs such as Yoga, Deep, Kneading, and stress relief.
Memory Programs
Create personalized programs and save them to one of the two available memory slots. Then, recall them at the touch of a button when you need them.
Automatic Footrest Extension
The footrest will automatically extend outward when the program starts and then retracts to the perfect length that fits you. You can fine-tune the length of the footrest easily with the remote control.
Space Saving Technology
This space-saving technology affords easy placement of your Kansha M878 massage chair, only requiring 4" of clearance from the wall to recline.
Lumbar Heat
Heating pads located in the lower back of the Kansha provide a soothing warmth that will loosen your muscles to prepare your body for the massage.
USB Charging Station
Charge any USB device with the convenient port located within reach while in the chair. For example, recharge your phone while you recharge your body.
Premium Bluetooth Speakers
Immersive speakers located in the headrest connect to a Bluetooth device, allowing you to stream music, guided meditations, ambient soundscapes, and any other form of audio to enhance the mental experience of your massage.
Apple & Android App
Operate the Kansha right from your Apple or Android device with a free download of its app-based functionality.
Color LCD Remote Control
The remote control of the Kyota Kansha M878 massage chair features a full-color LCD handheld remote control. The menu system is easy to navigate and allows access to all of the features available at the touch of a button.
| | |
| --- | --- |
| Downloads | Manual / Installation |
| Country of Manufacture | China |
| Massage Roller | 4D Massage Roller |
| Massage Roller Track | 49" L-Track |
| Massage Roller Adjustments | 5 Levels of Intensity, 6 Levels of Speed, and 3 Levels of Width |
| Glute Massage | Massage Roller and Air Compression |
| Removable Back Pad | Yes |
| Body Scan Technology | Yes |
| Foot Massage | Massage Roller and Air Compression |
| Recline | Powered |
| Zero Gravity Recline | Yes |
| Automatic Programs | 9 Automatic Programs |
| Manual Programs | Whole, Partial, and Point |
| Deep Tissue Massage | Yes |
| Stretch Program | Yes |
| Memory Program | 2 Memory Programs |
| Heat Therapy | Lumbar |
| Total Airbags | 32 Airbags with 54 Air Cells |
| Airbag Intensity Adjustments | 5 Levels of Independent Adjustment |
| Calf Massage | Calf Rollers, Calf Oscillation (Kneading), and Air Compression |
| Ottoman Length Adjustment | Automatic |
| Bluetooth Speakers | Yes |
| Upholstery | Synthetic Leather |
| Timer Setting | 10, 20, and 30 Minutes |
| Device Charging | USB |
| Air Massage | Shoulders and Arms, Back and Waist, Leg and Foot, and Buttocks |
| Distance to Wall | 4" |
| Height Range | 5'2" - 6'9" |
| Ion Therapy | Yes |
| Controller Types | Color LCD Remote |
| Controller Languages | English and Chinese |
| Voice Control | Voice Activation |
| Dimensions Upright | 66"L x 35"W x 48"H |
| Dimensions Recline | 80"L x 35"W x 36"H |
| Weight | 328lbs. |
| Recommended Weight | 300lbs. |
| Shipping Weight | 404lbs. |
| Warranty | 4 Year Limited Warranty |