Top 10 Massage Chairs - 2023
Welcome to Emassagechair.com, the ultimate destination for massage chairs. As the Massage Chair Experts®, we proudly present our latest compilation of the top 10 massage chairs for 2023. As the leading online dealer, we meticulously test and review every model we offer, ensuring that each one comes from highly regarded brands within the industry. Now, let's explore our carefully curated selection of the 5 top value and 5 top premium massage chairs for 2023. Discover the perfect massage chair for your needs and indulge in ultimate relaxation and comfort.
Top 10 Massage Chairs - 5 Best Value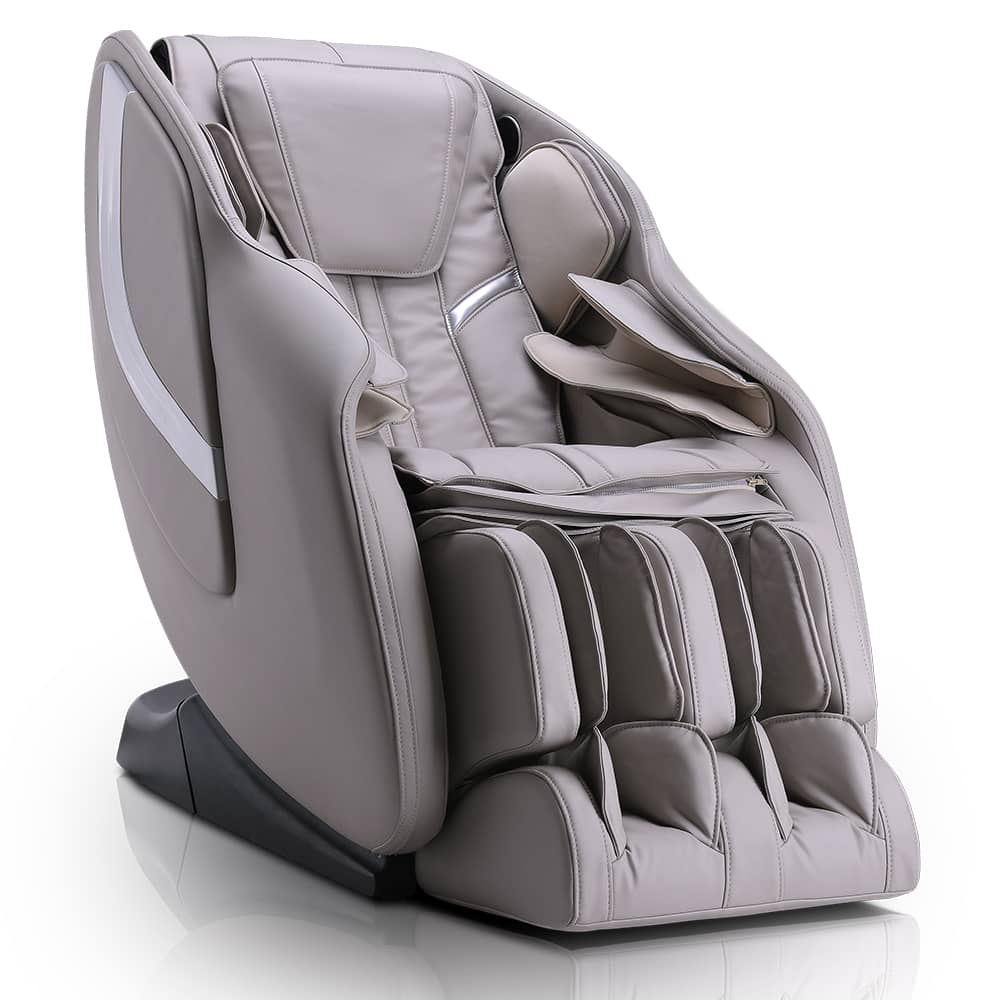 Ogawa Refresh L Massage Chair
Introducing the all-new Ogawa Refresh L Massage Chair. Refresh your body and mind in an SL massage track, your body is cradled as each muscle along the spine is cared for. Kneading out tight neck and shoulder muscles, stretching and elongating the spine, soothing and relaxing the bottoms of the feet, the Refresh L will promote total body wellness. Combining humanistic, smooth massage with the comfort of Air Compression, Heat Therapy, Zero Gravity, Foot Rollers, Bluetooth Speakers, the Refresh L has everything you need and more.
Learn More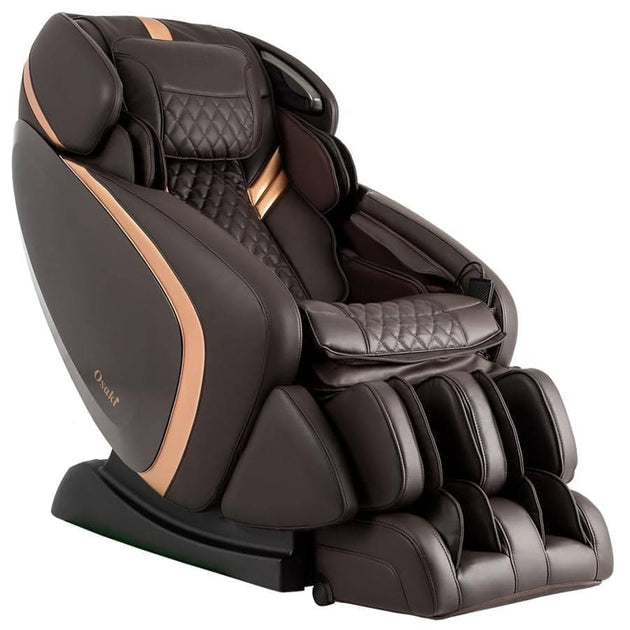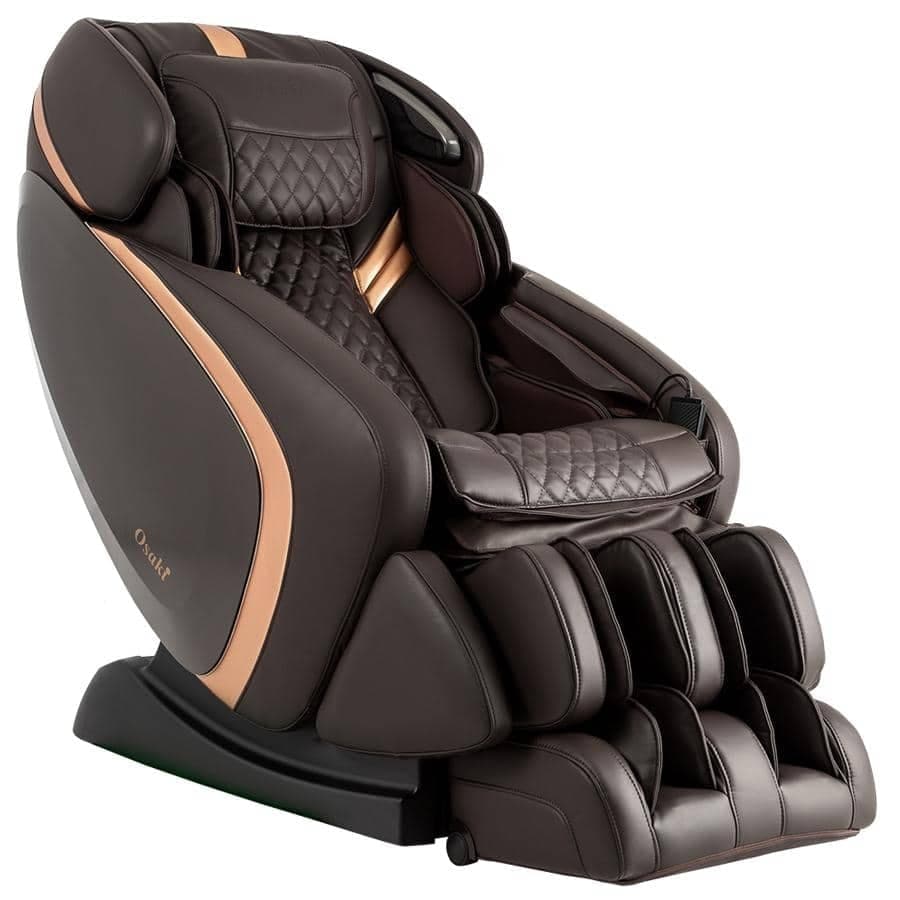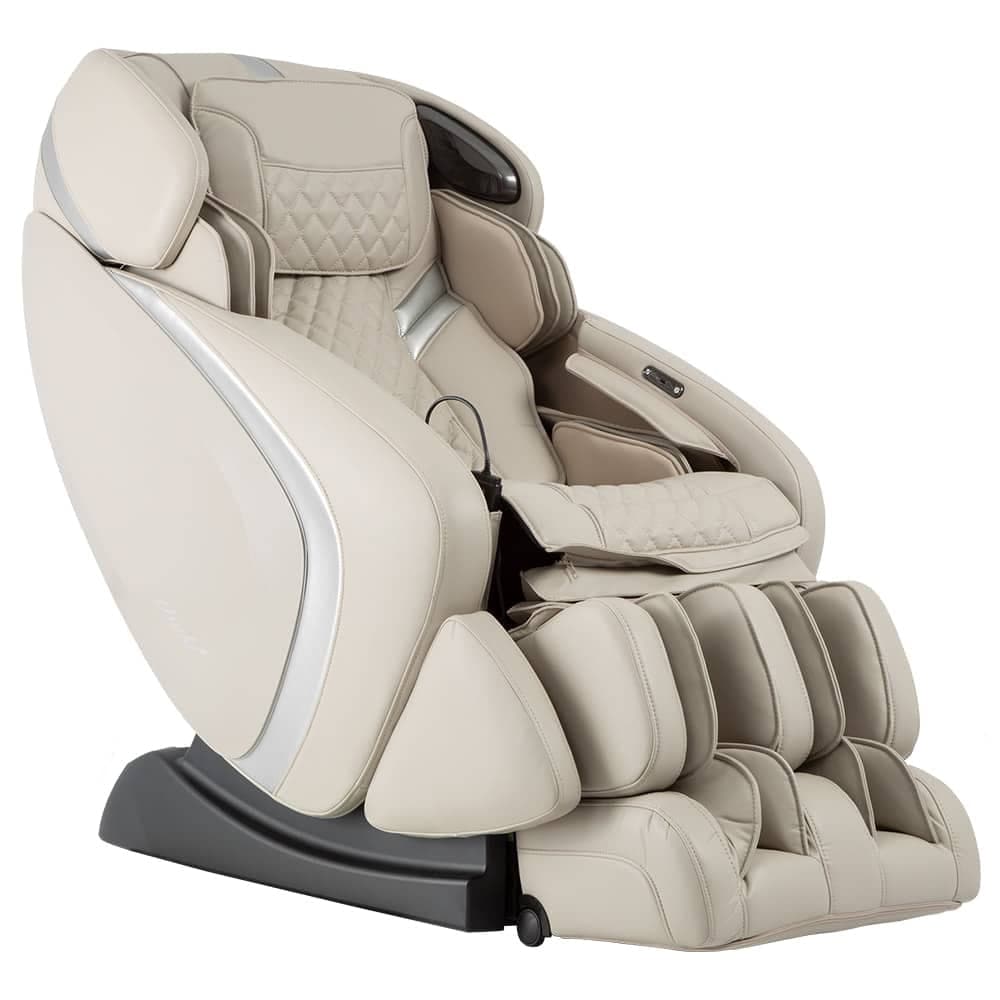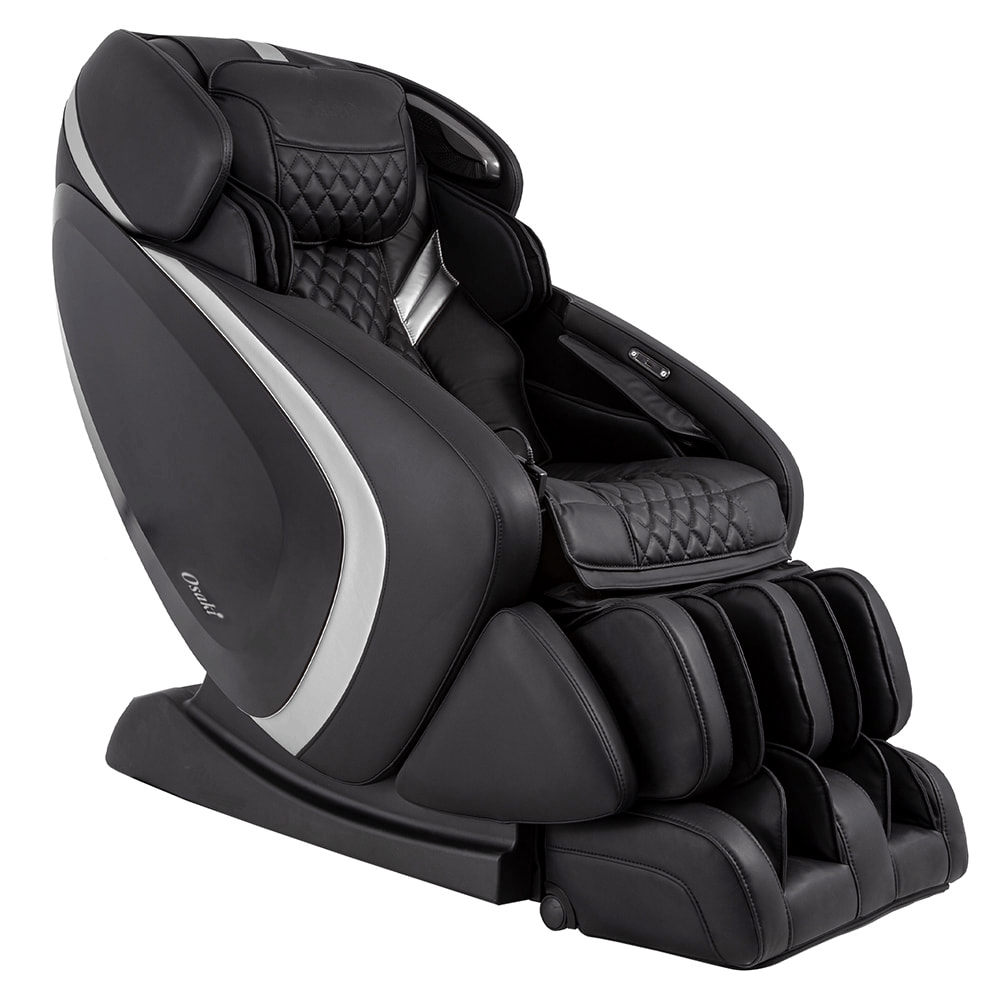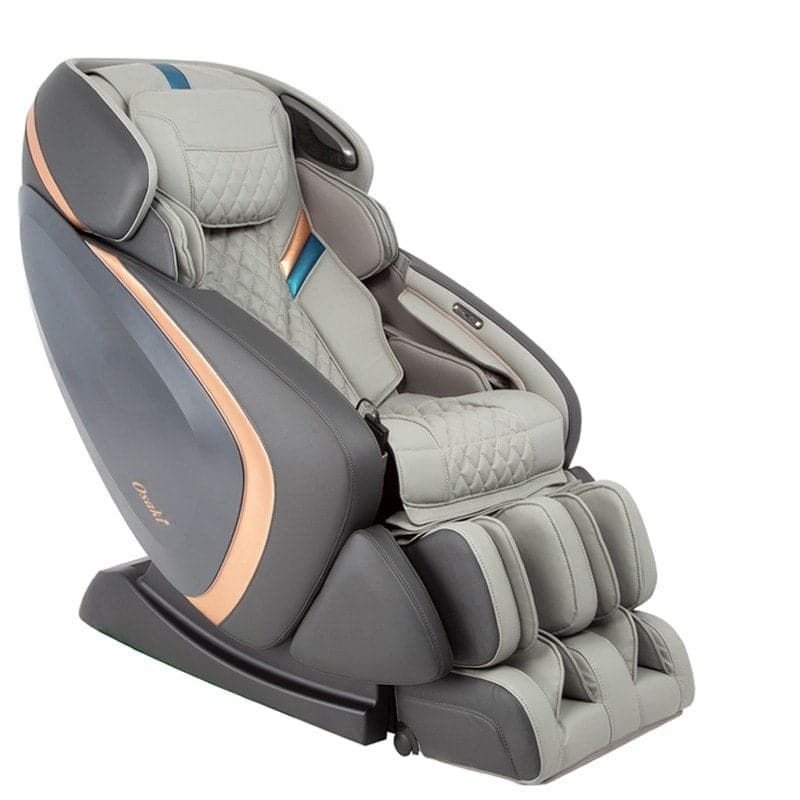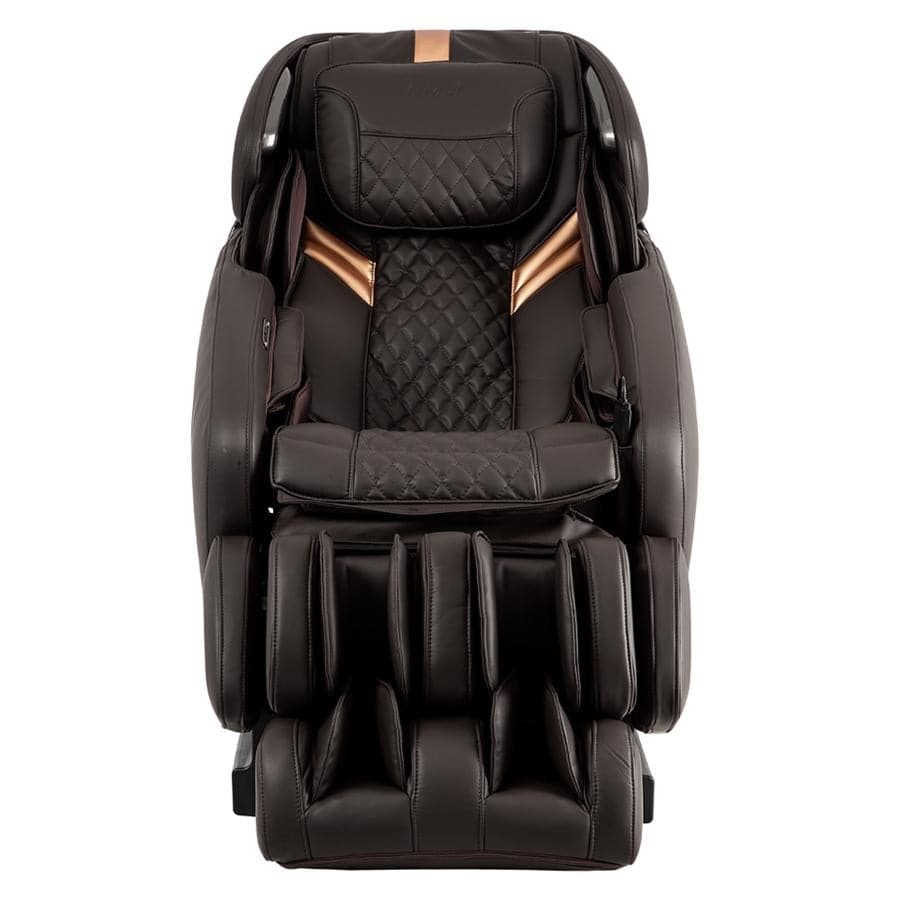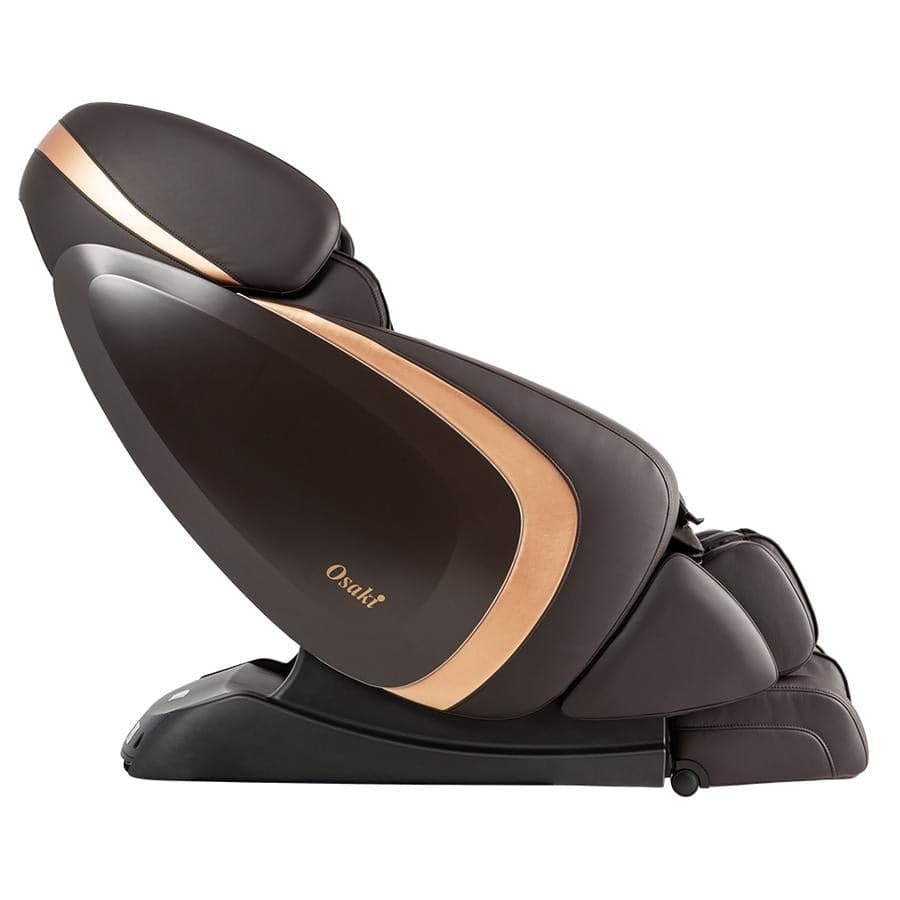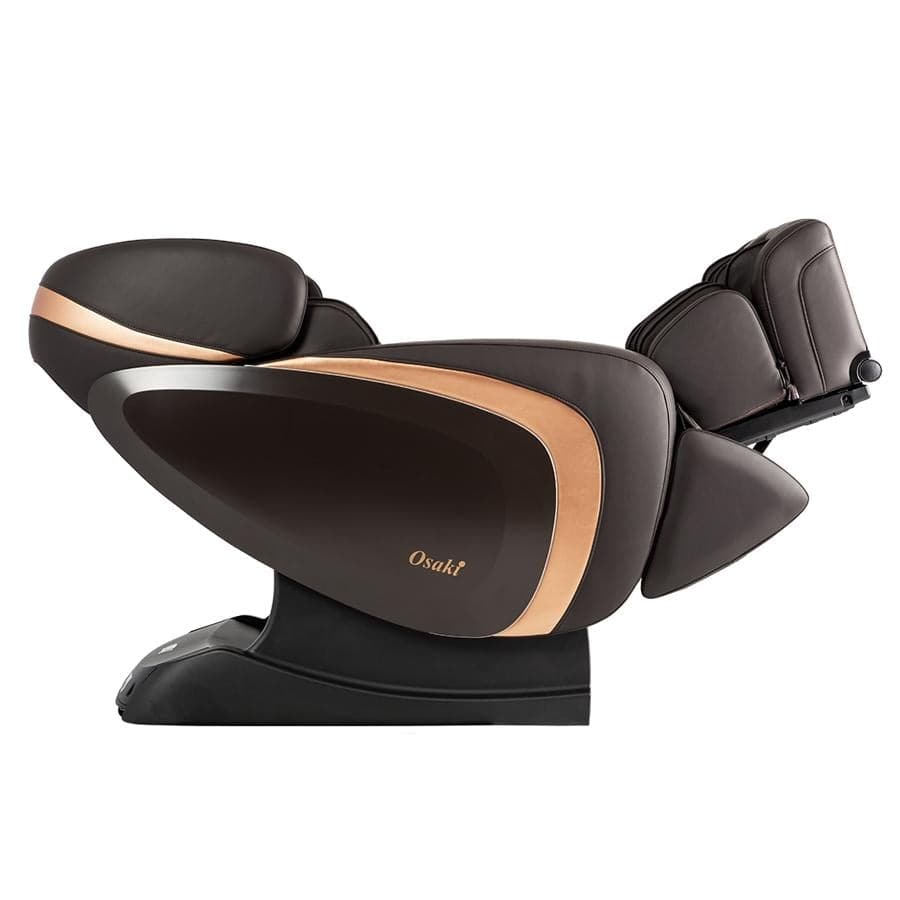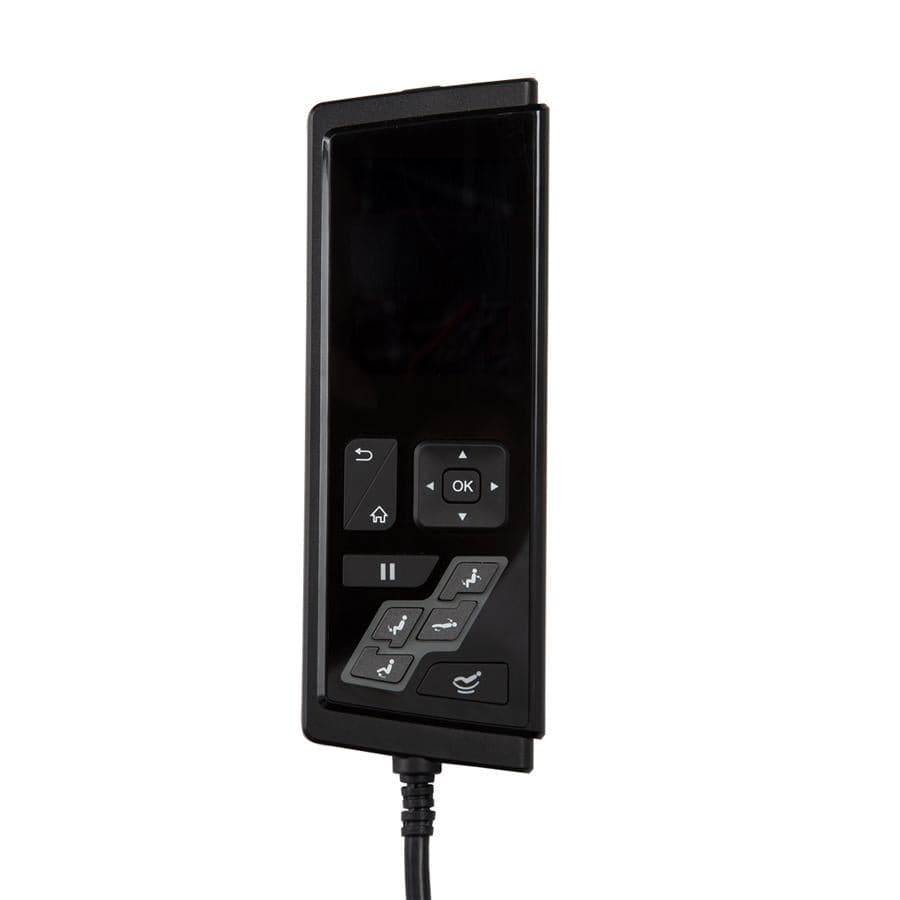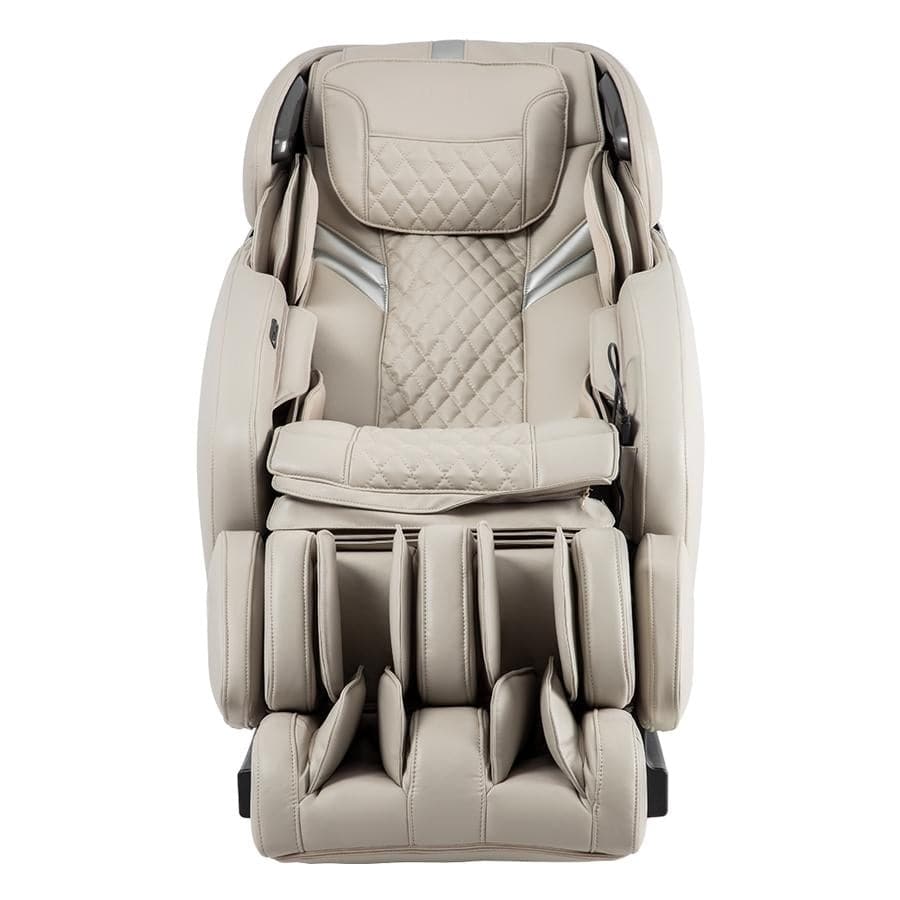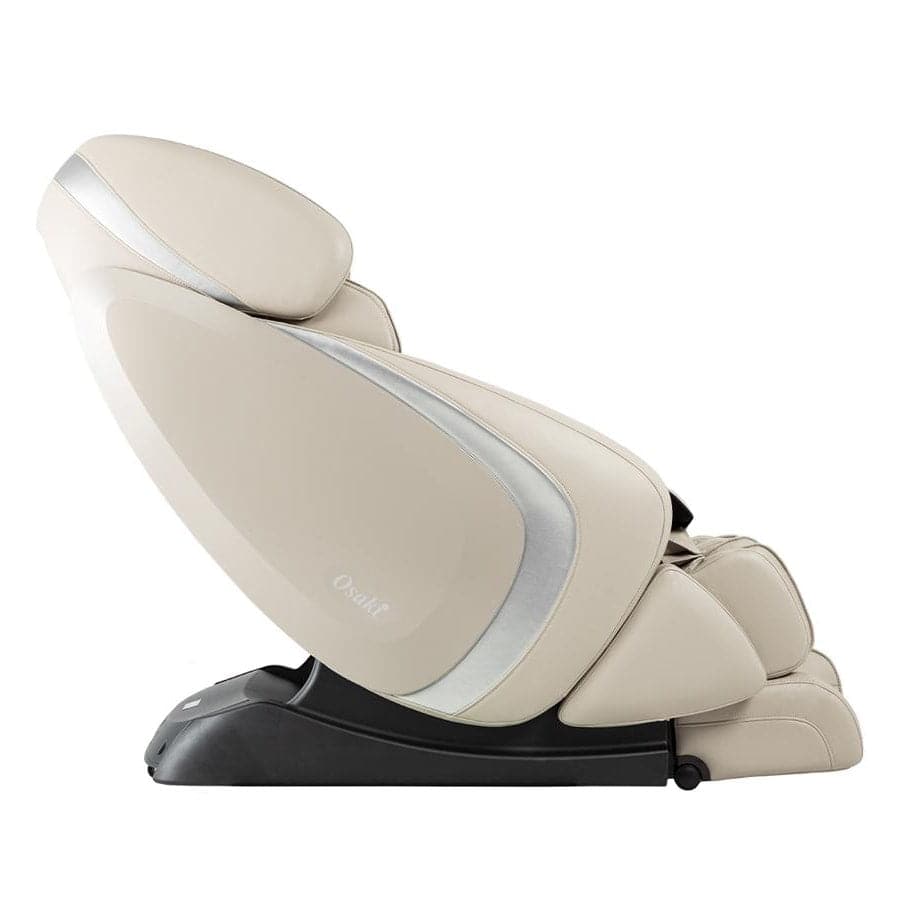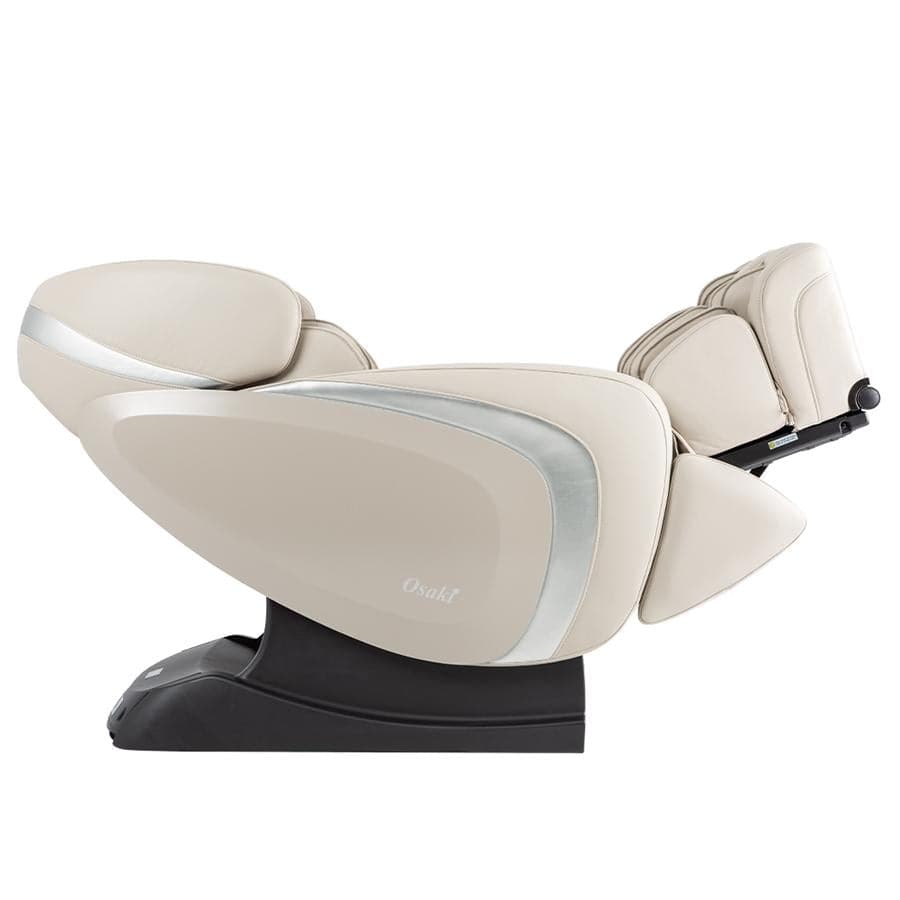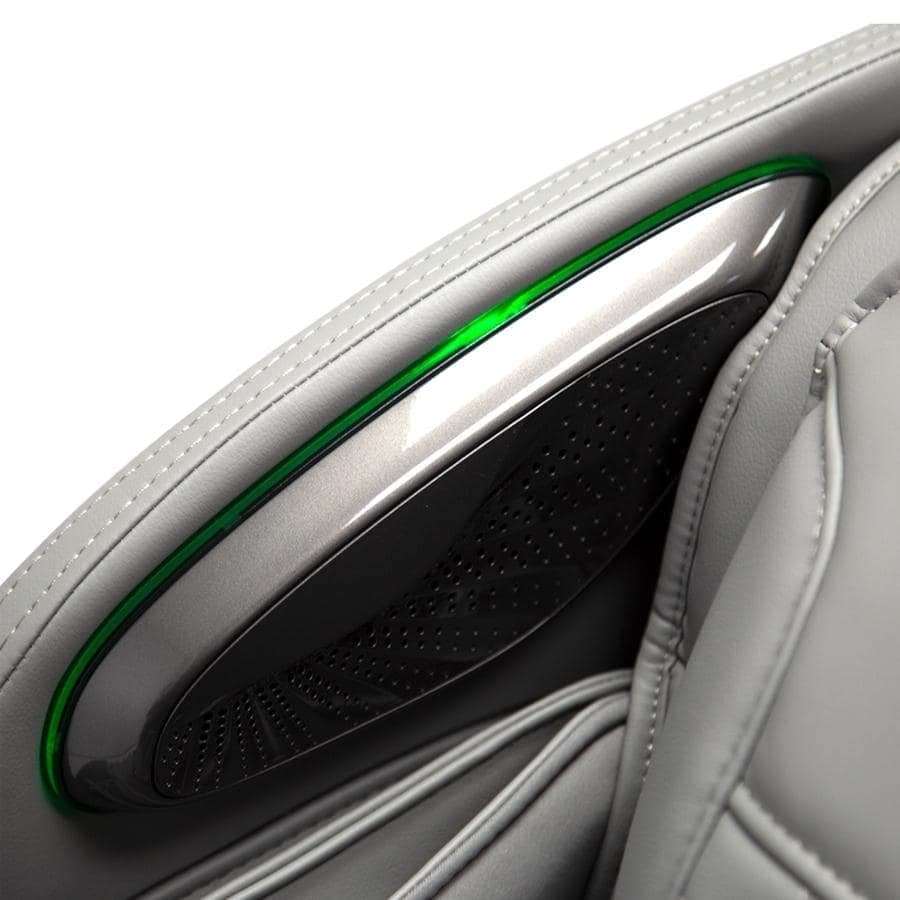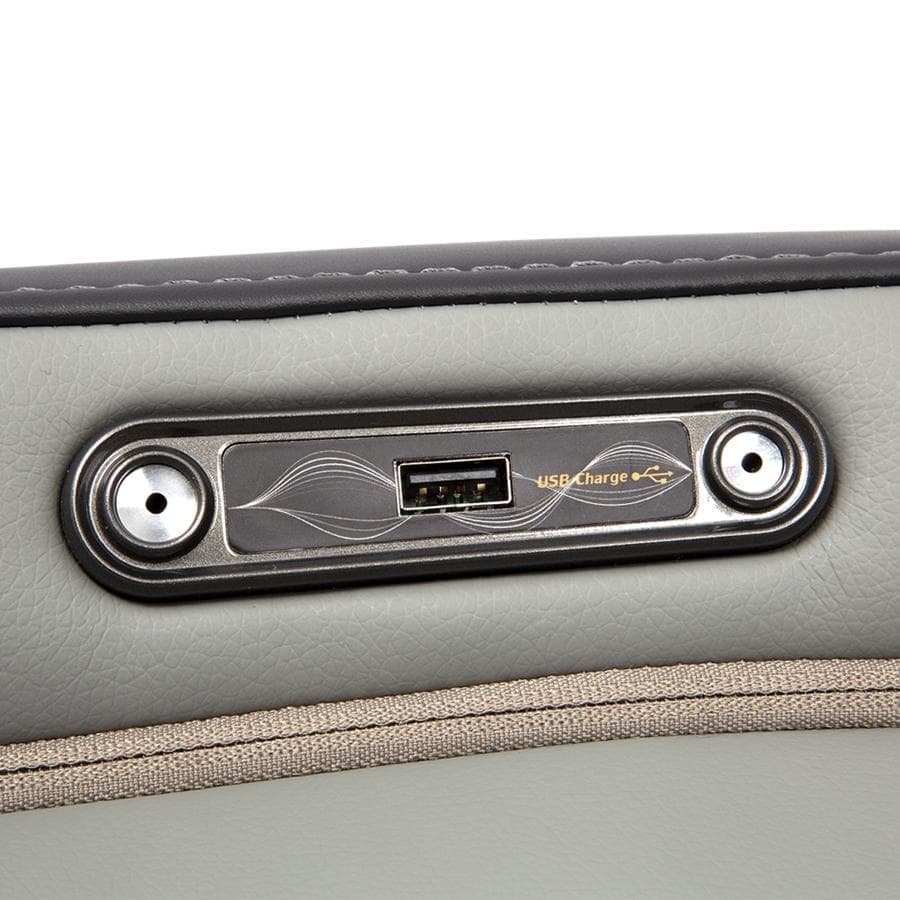 Osaki OS-Pro Admiral II Massage Chair
The Osaki OS-Pro Admiral is one of the best 3D L-Track massage chairs available today for the price. The 3D allows the roller to provide a deeper, more therapeutic massage. The Admiral is also loaded with features which includes 16 programs, targeted massage programs, zero gravity recline, heat for both your back and calves, and deep kneading foot rollers. The Pro Admiral offers a light to deep massage and is great for just about anyone. The Admiral quickly became one of our best-sellers and continues to be a customer favorite.
Learn More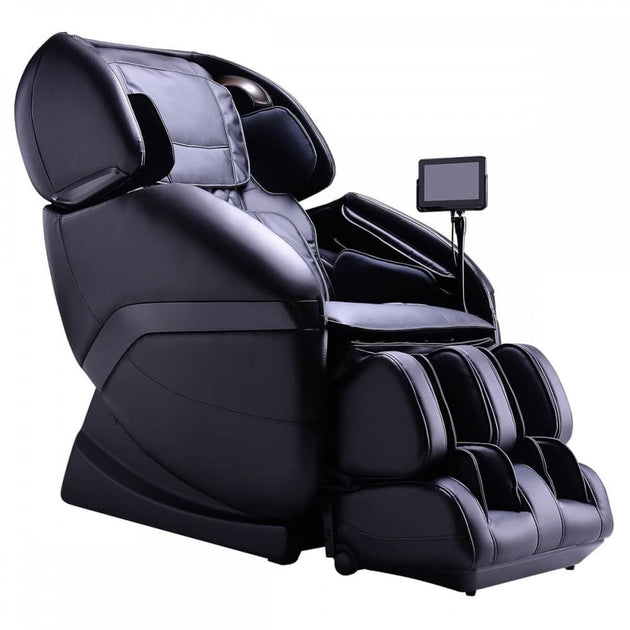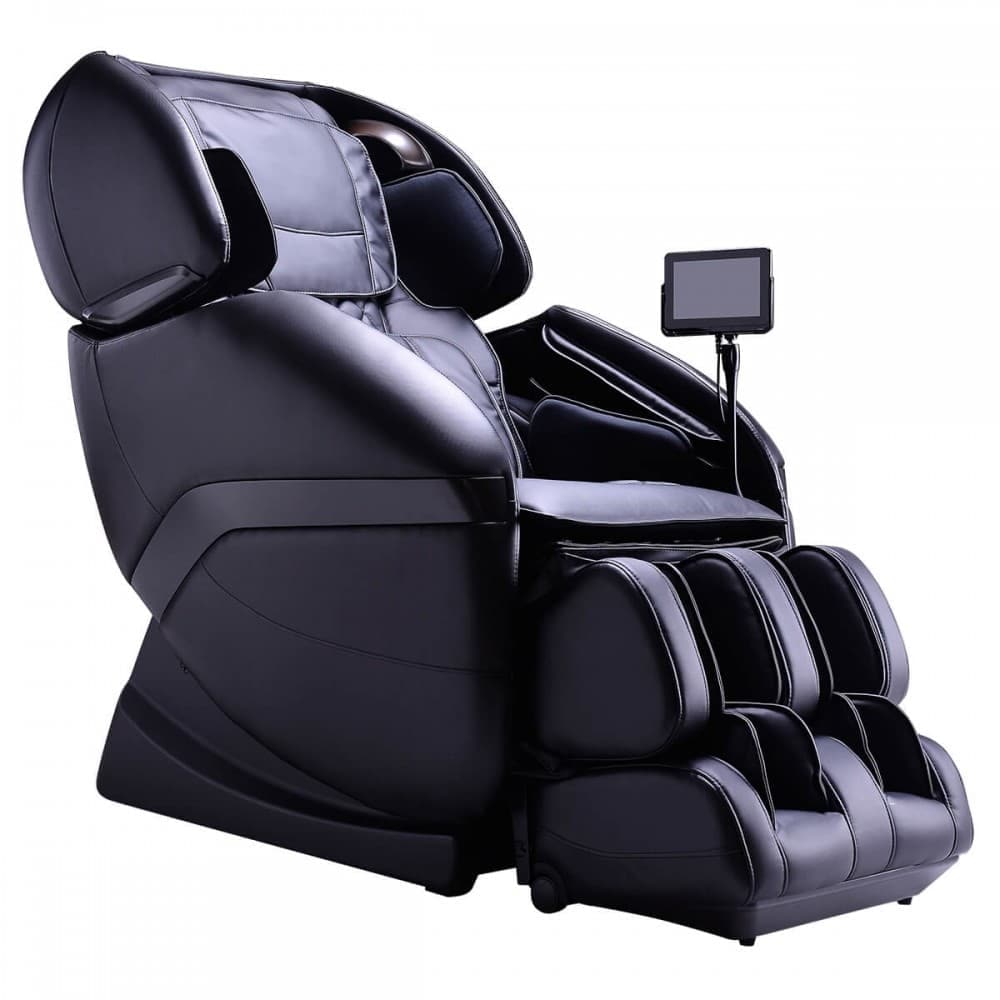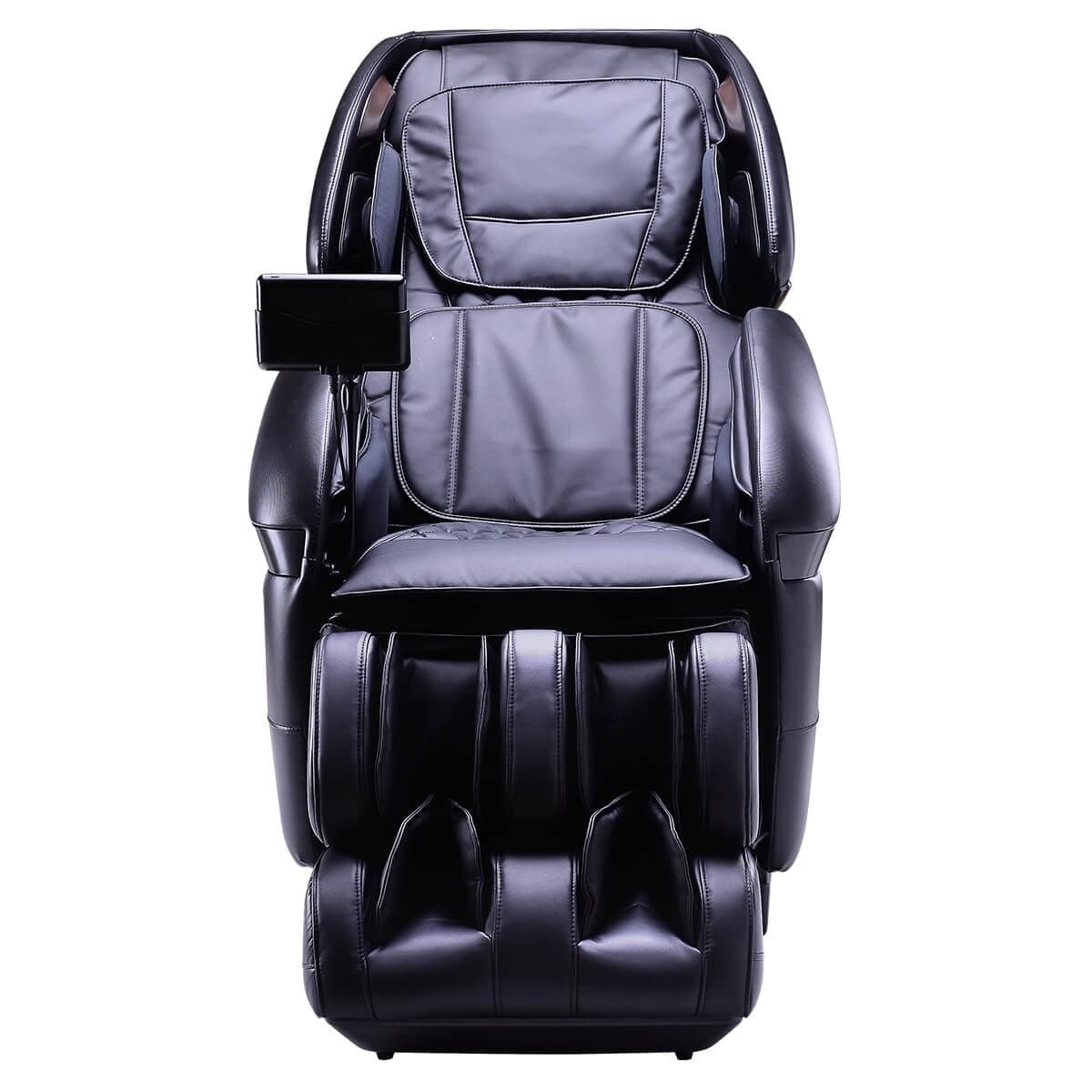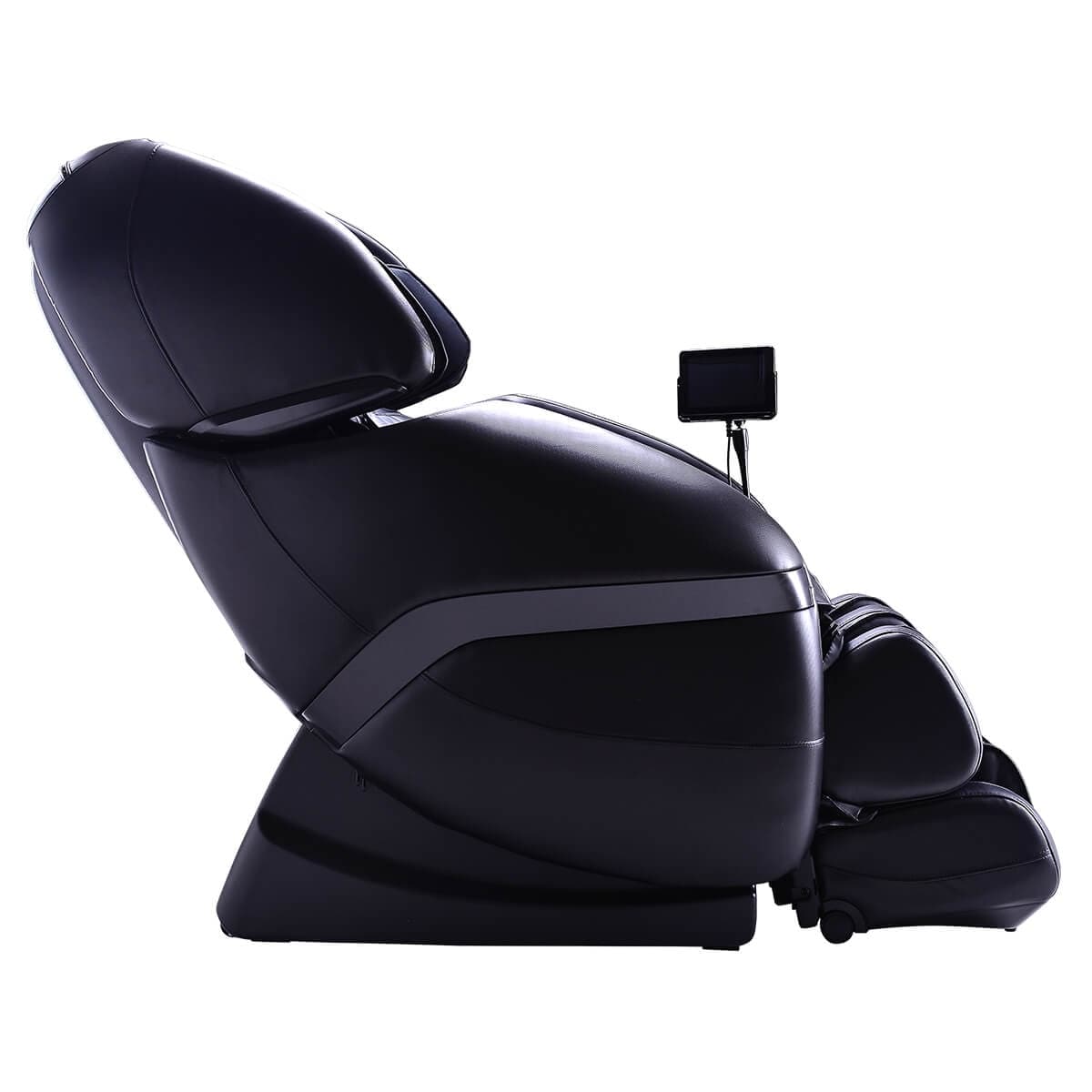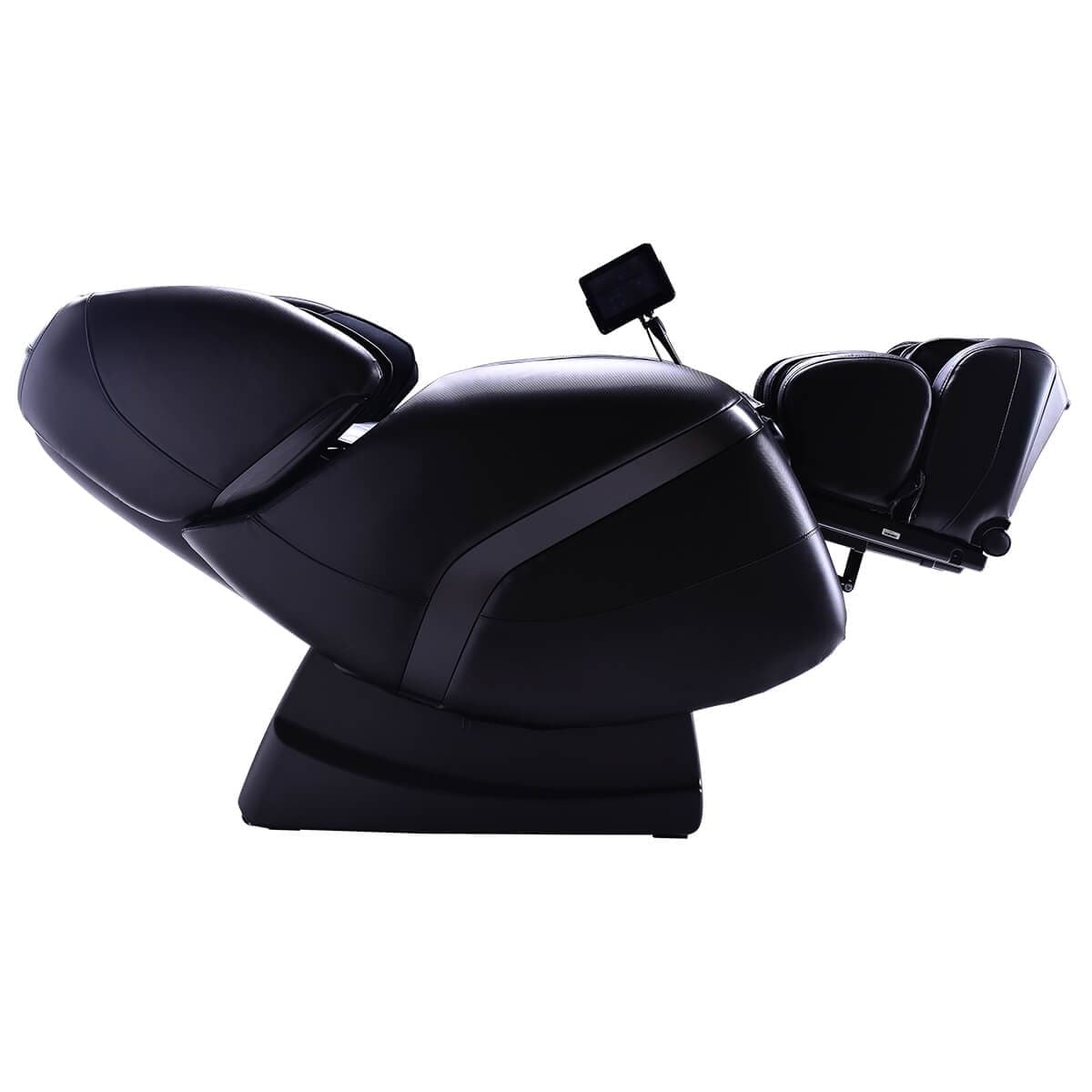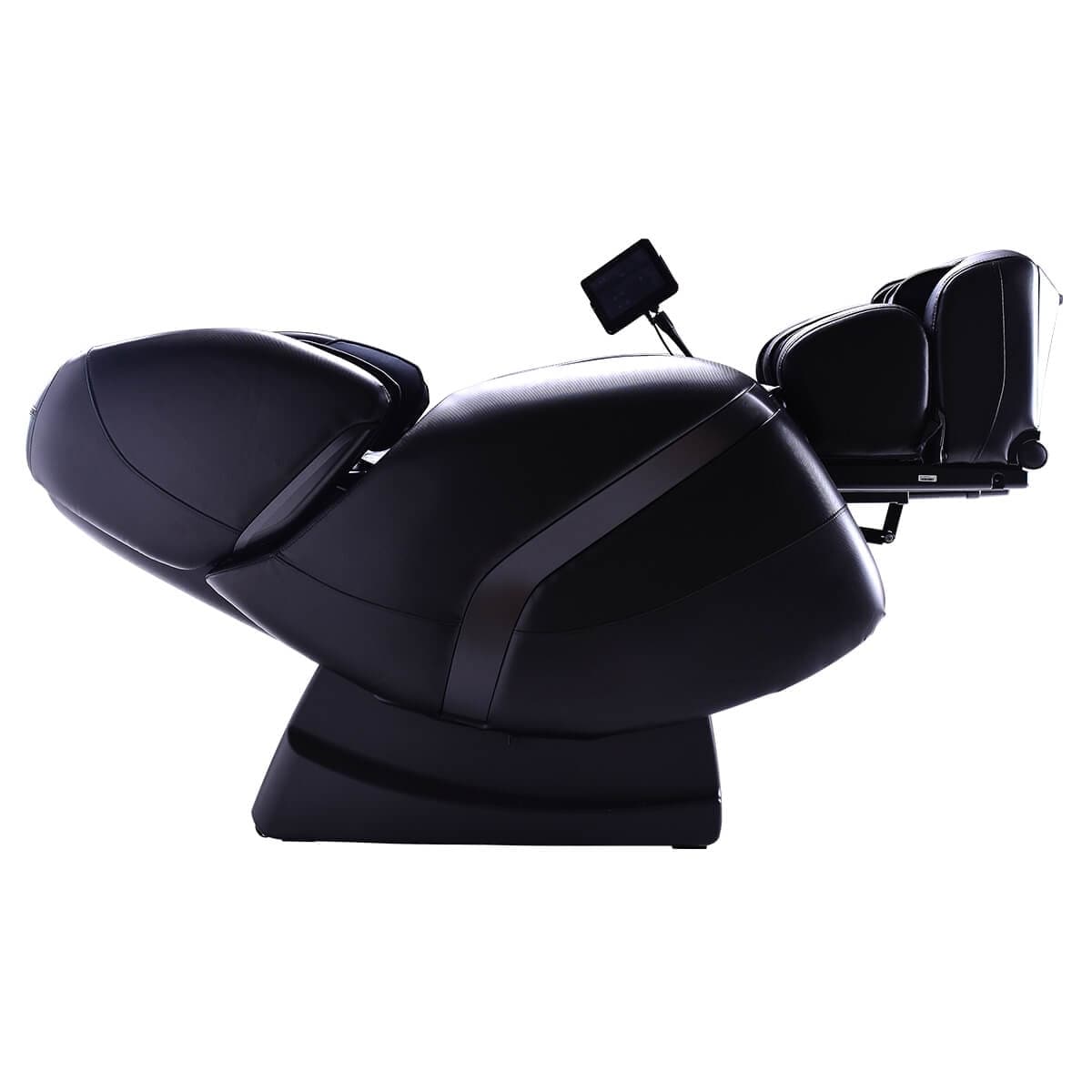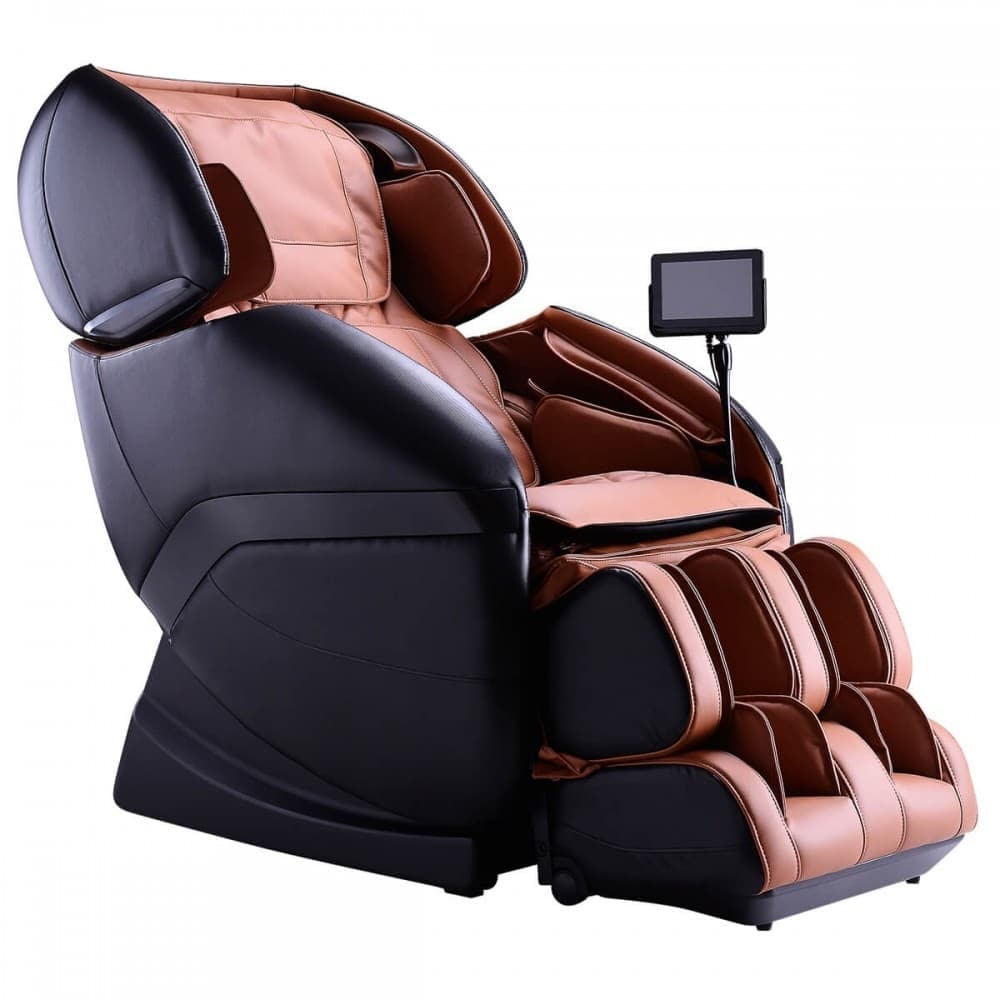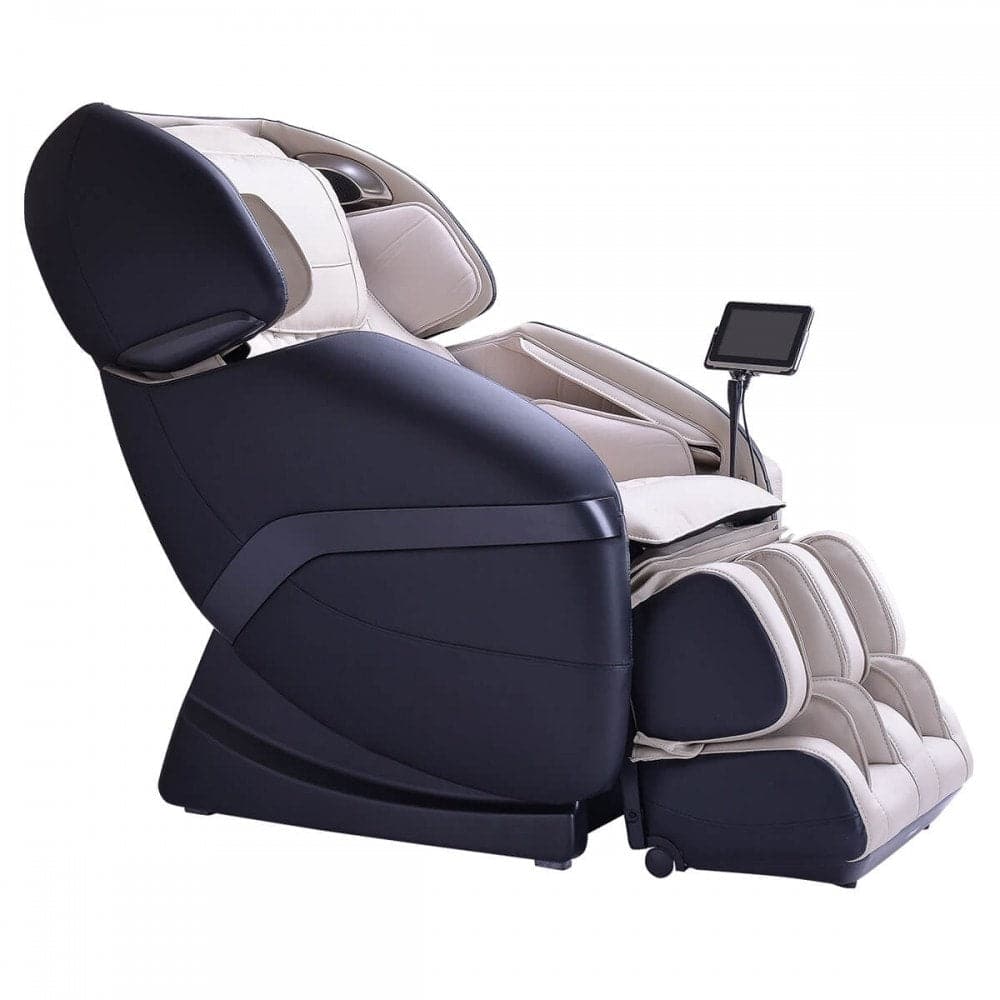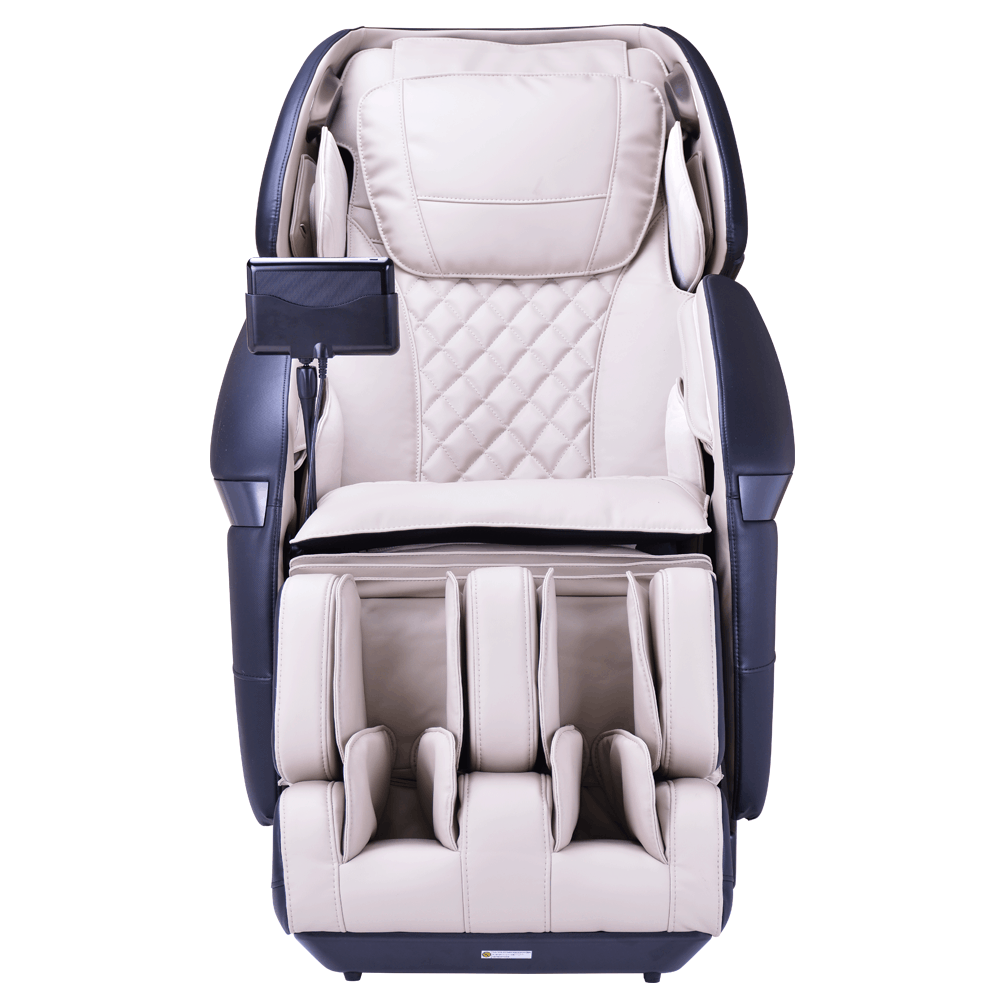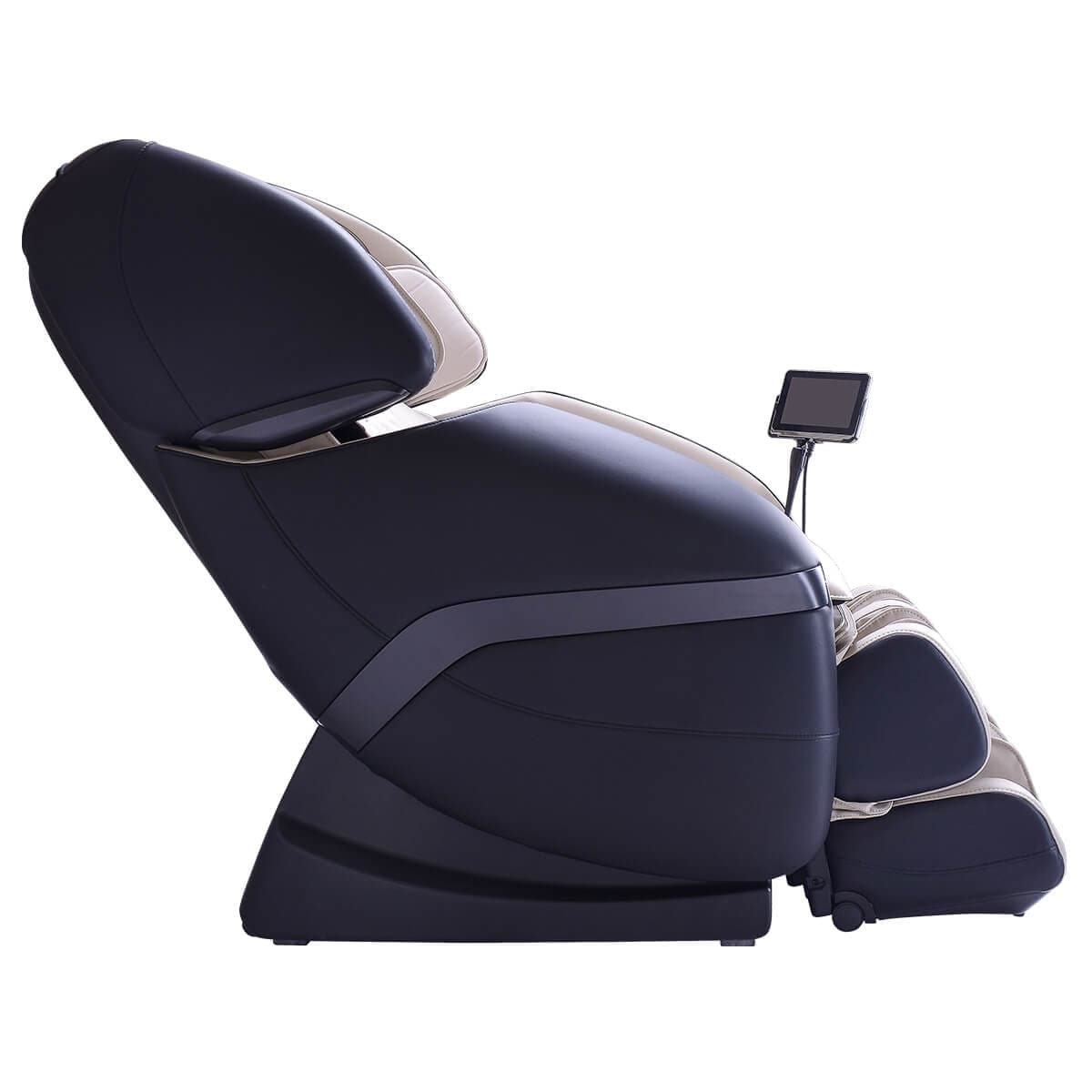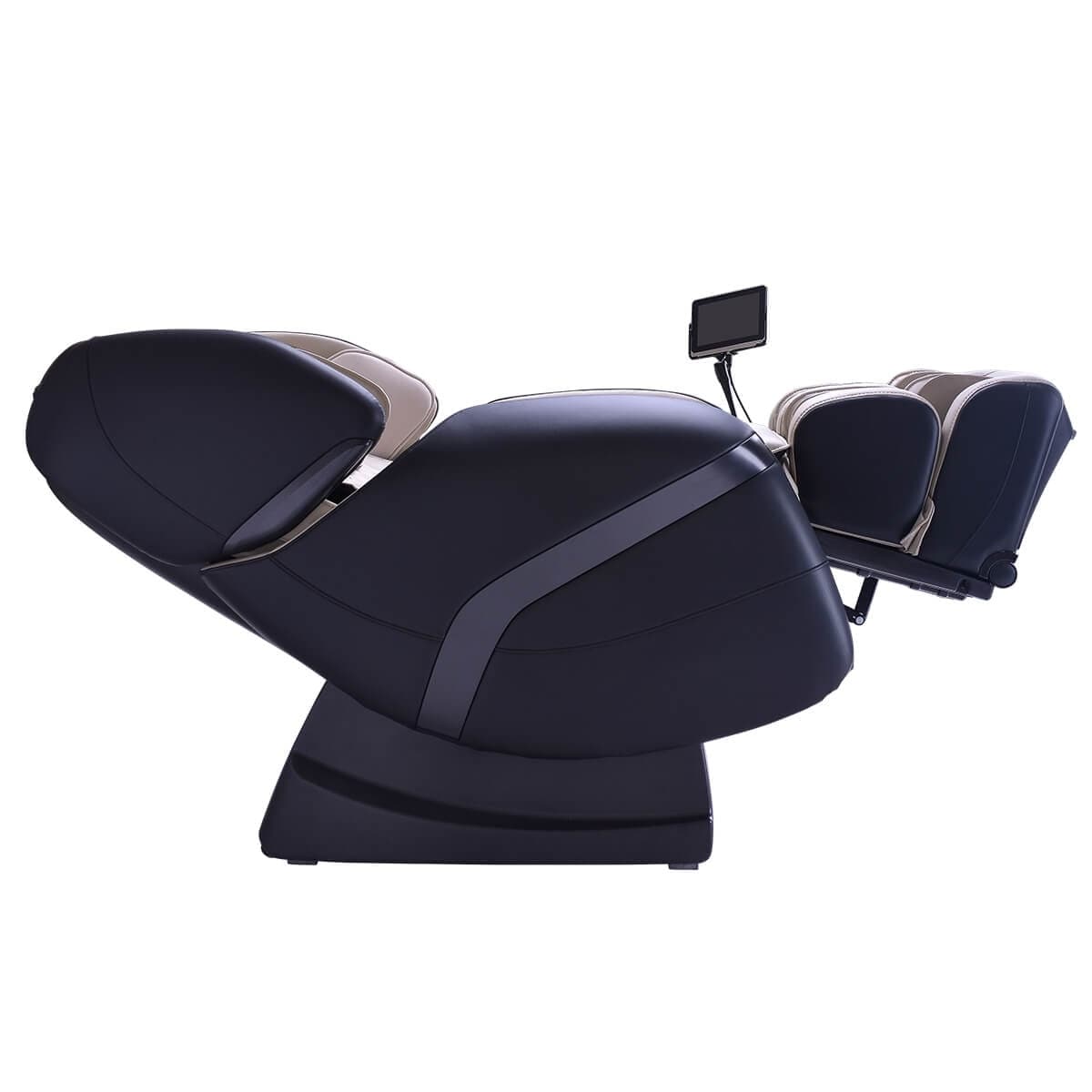 Ogawa Active L Plus Massage Chair
The Ogawa Active L Plus continues to be one of our best-selling L-Track massage chairs of all time. The Active L was just upgraded to the Plus model. The Plus model features three customizable memory programs, which is a huge plus and is a feature usually only found on our premium models. Some other upgrades are an updated leg-scan, and a higher quality overall build. The Active L Plus also has one of the highest customer satisfaction ratings, and one of the top reasons it continues to be a top seller.
Learn More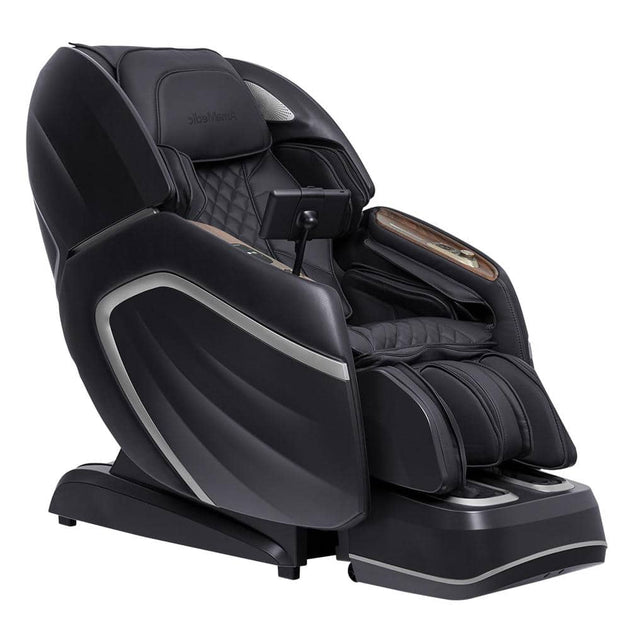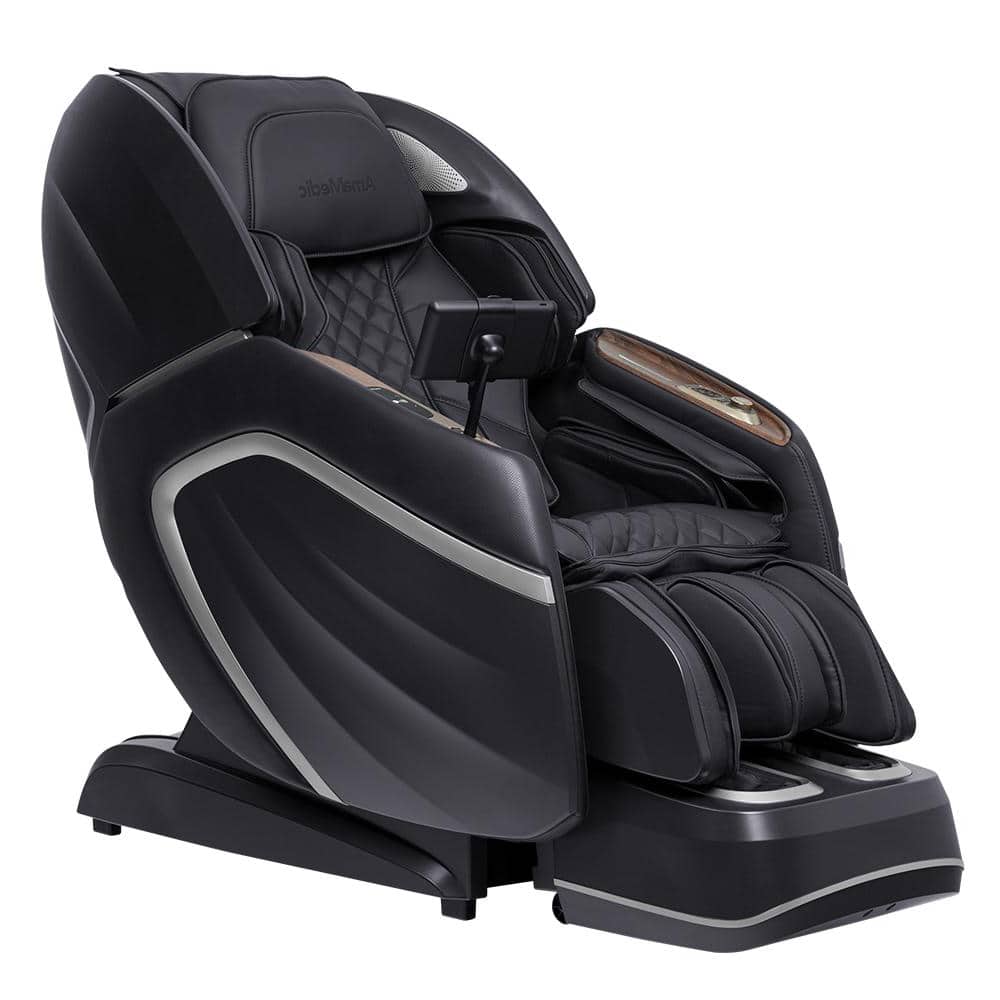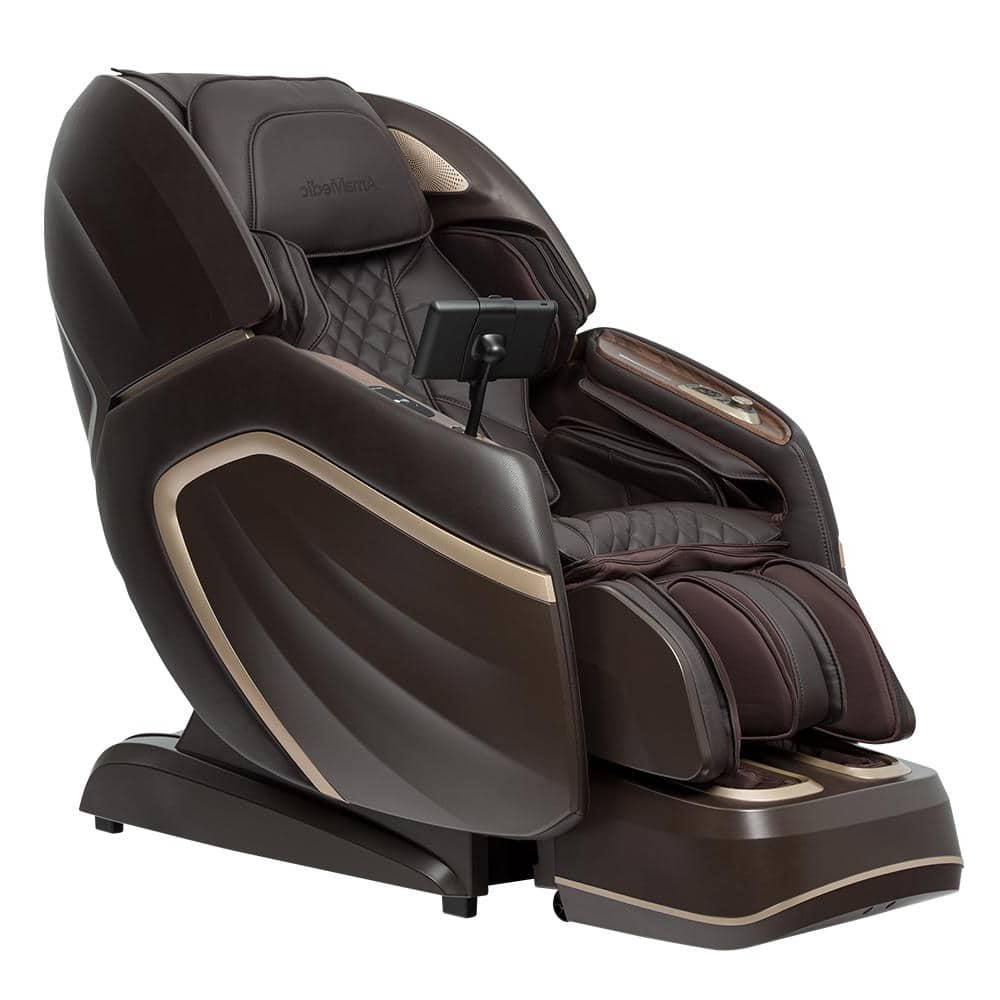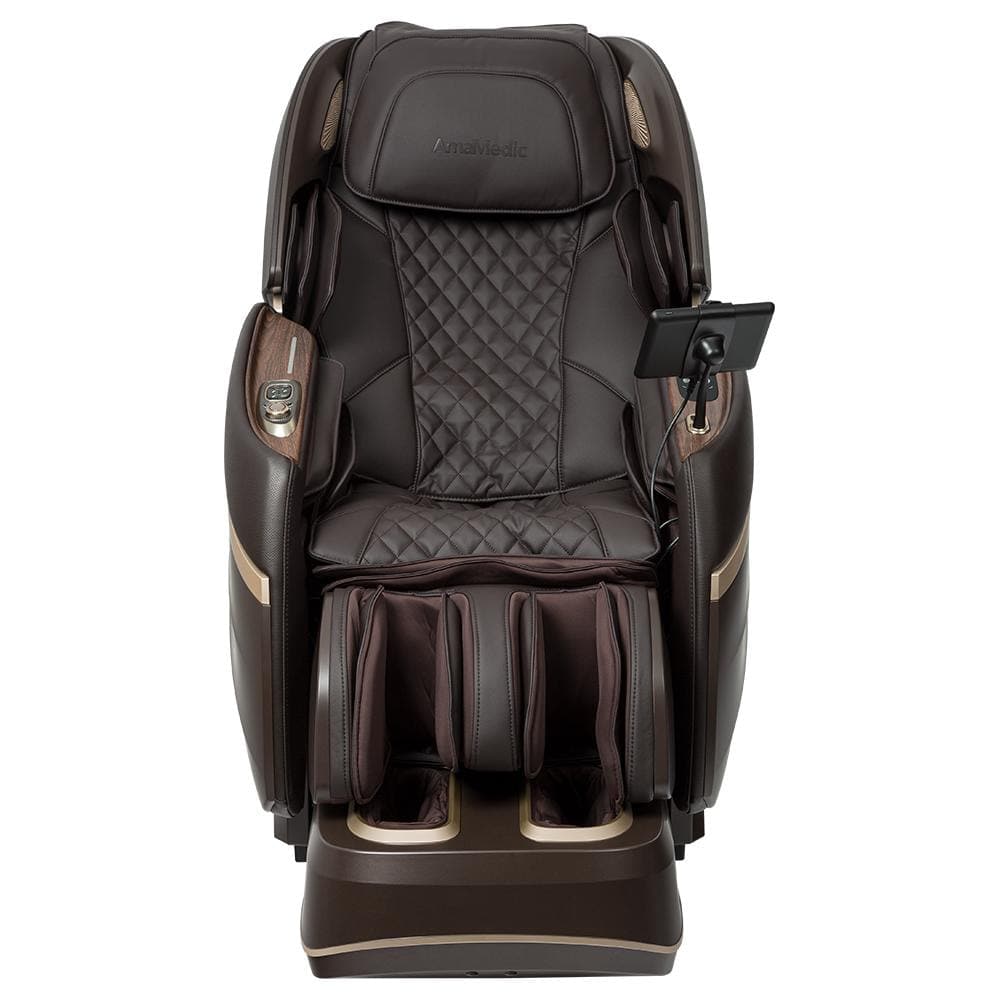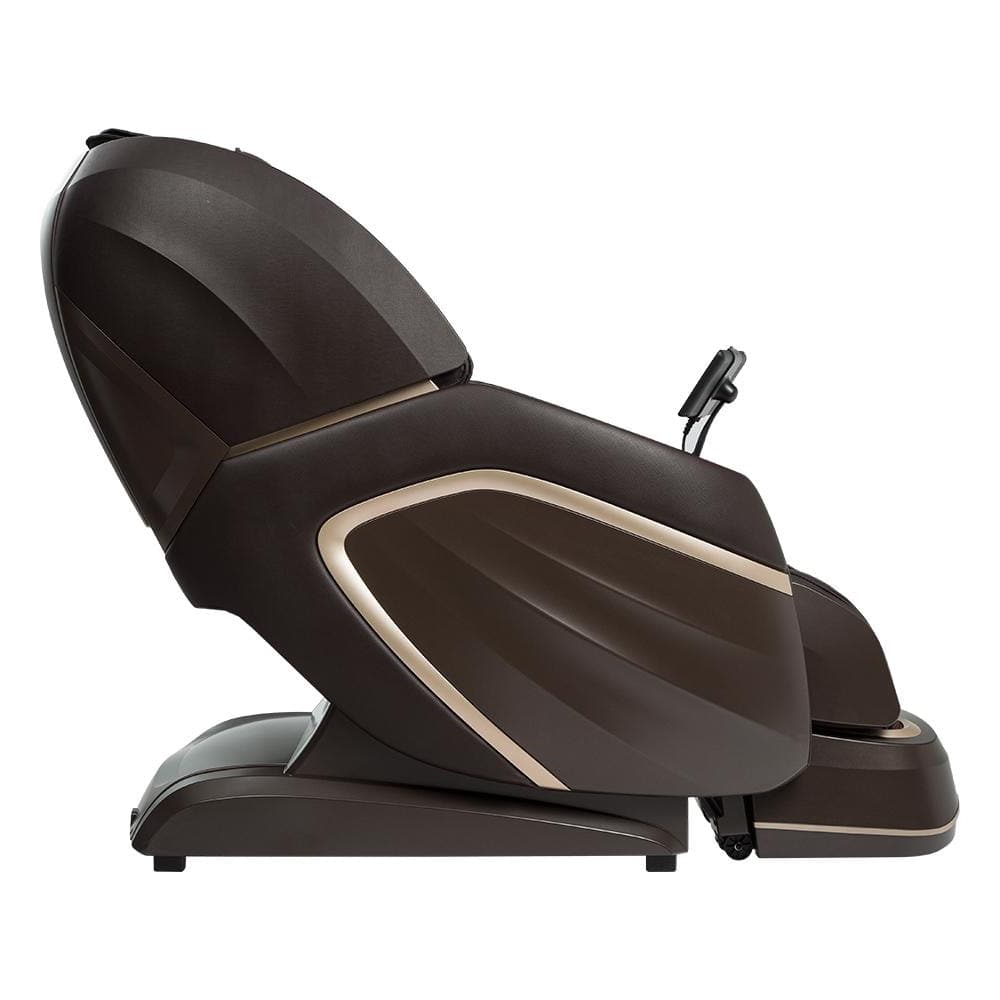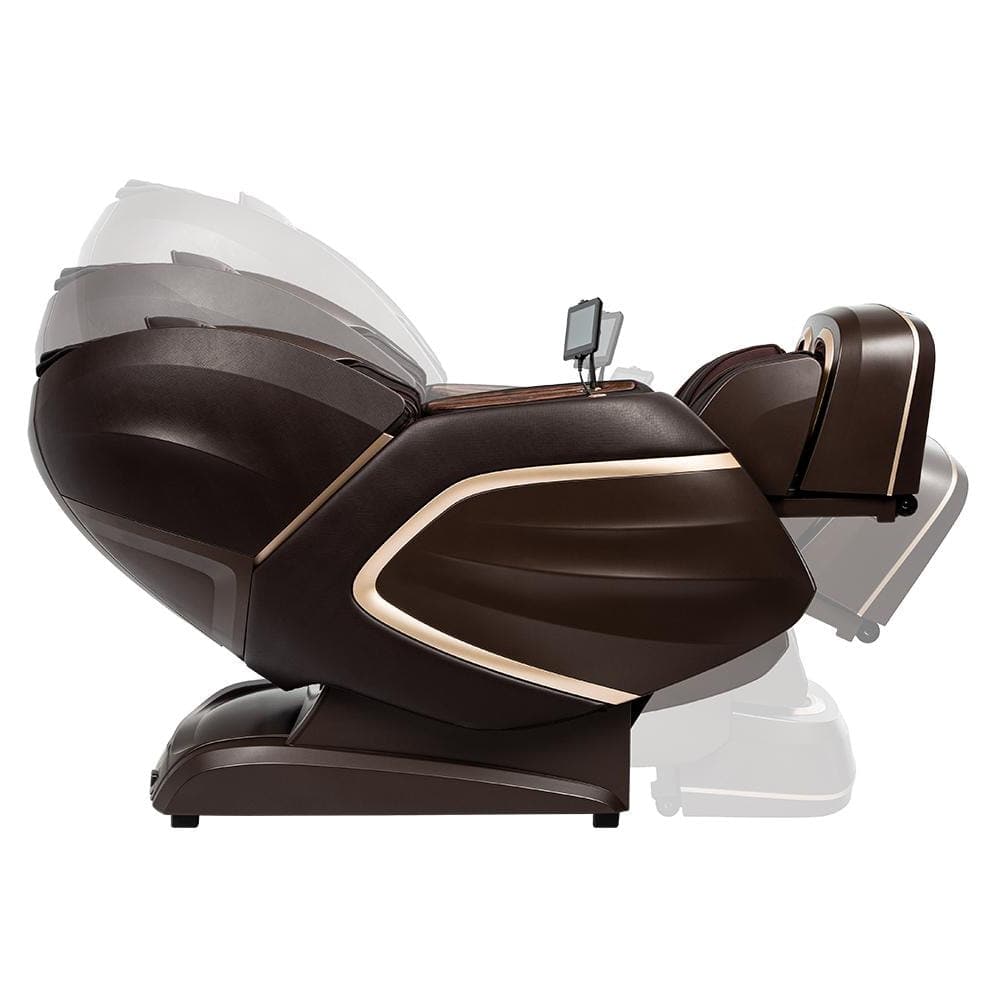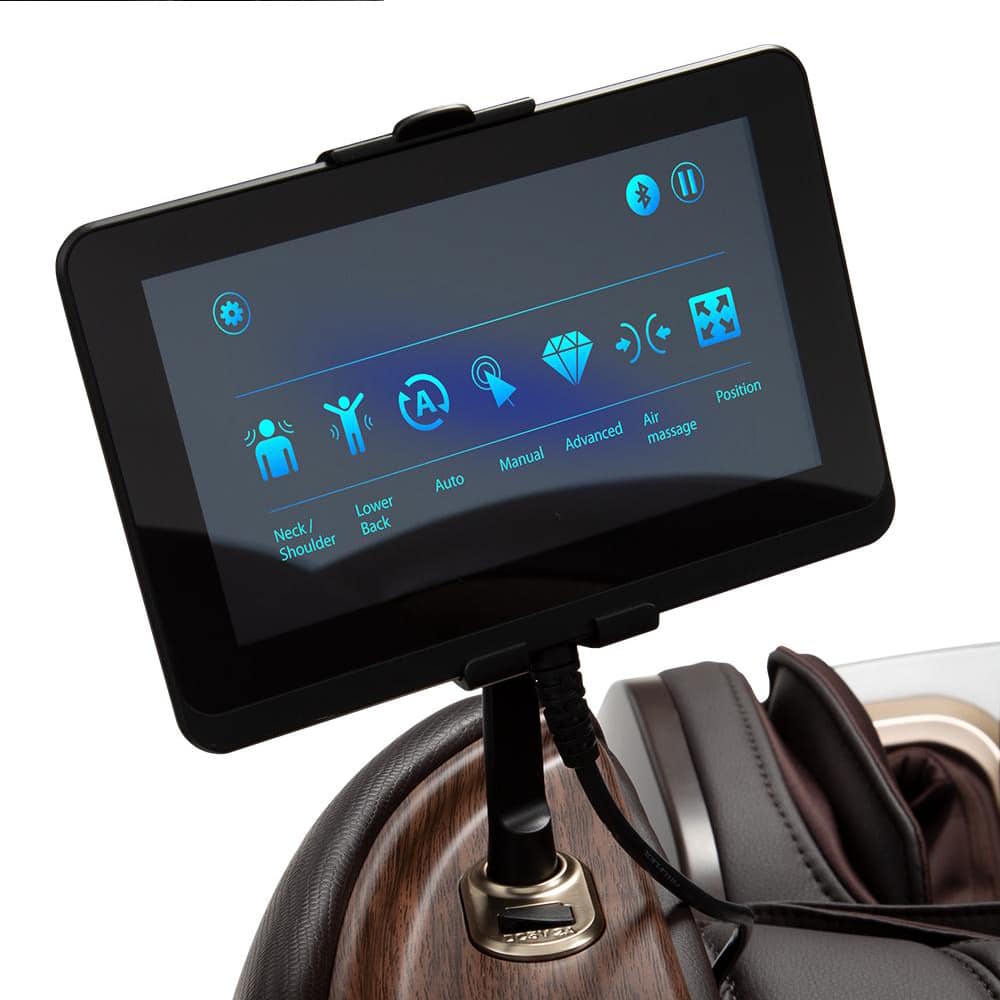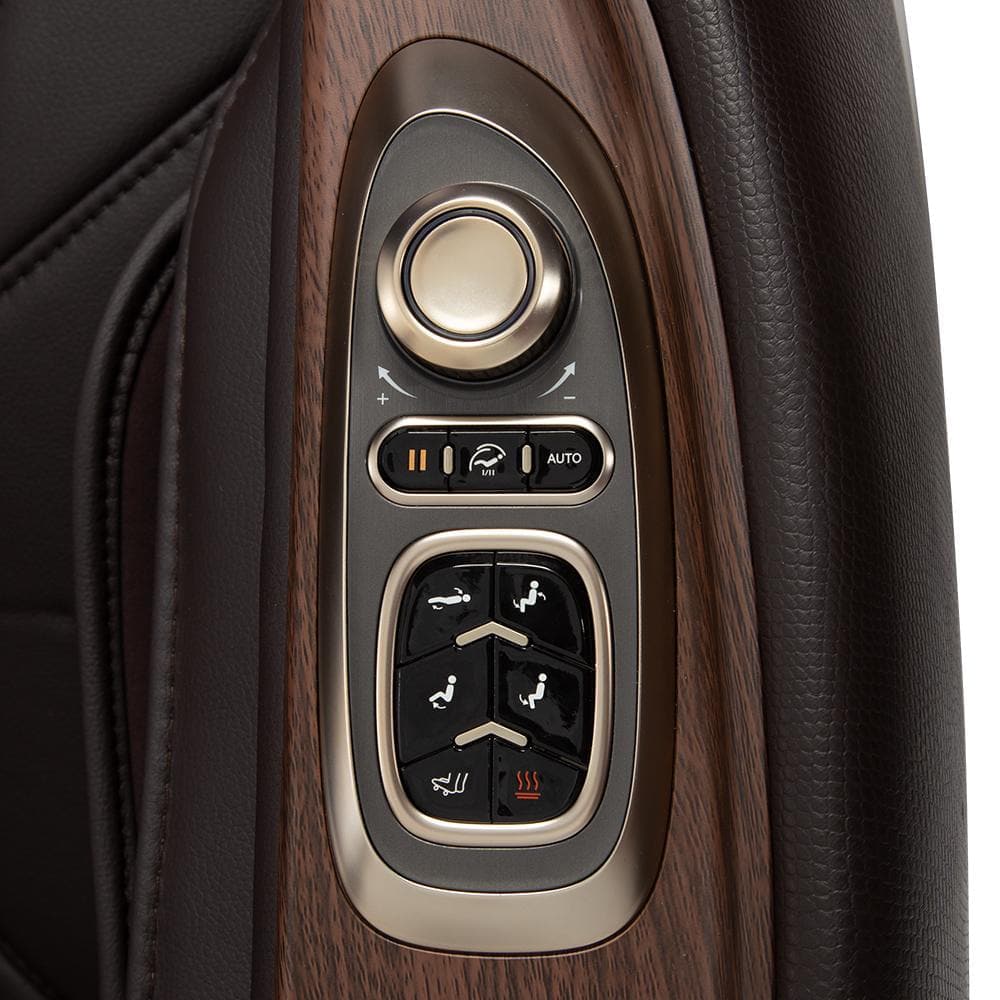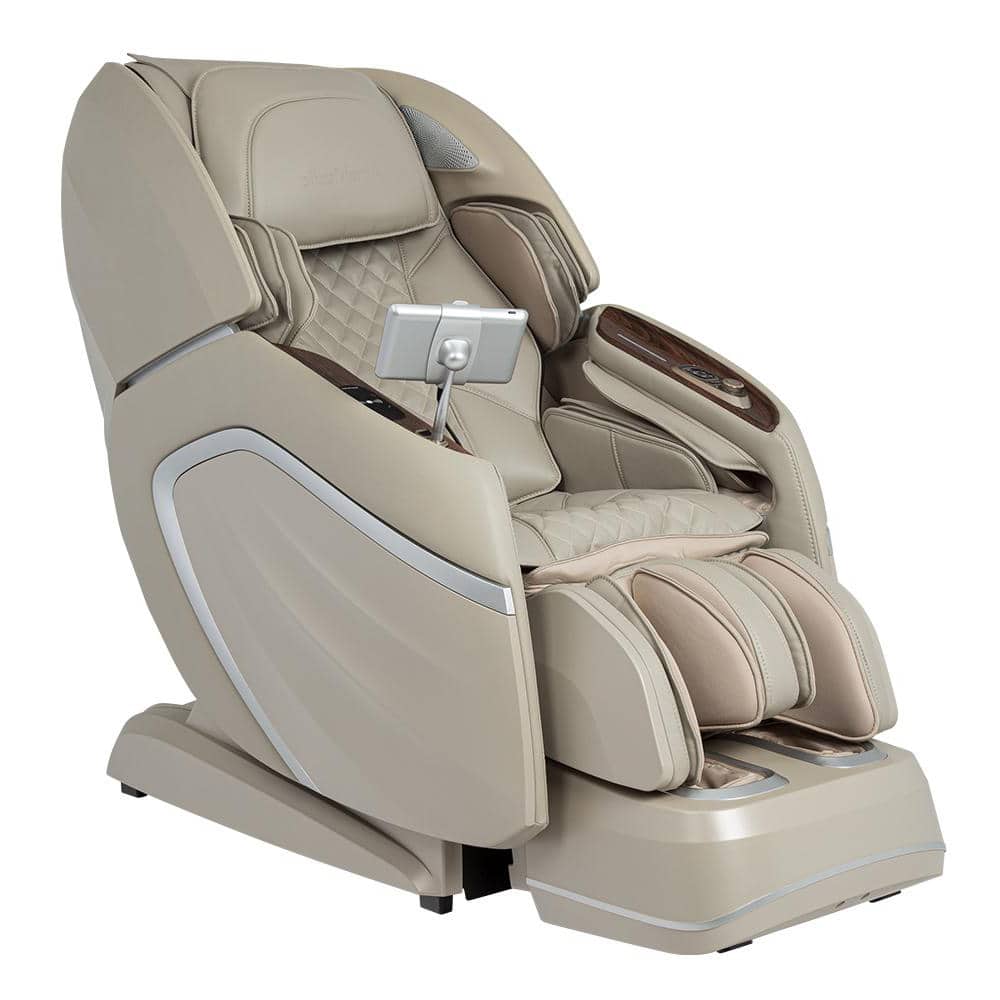 AmaMedic Hilux 4D Massage Chair
The luxurious AmaMedic Hilux 4D massage chair, designed with all the newest technology, luxury, and stylish elegance. Even the smallest of details have been carefully inspected and crafted with the highest quality.
Learn More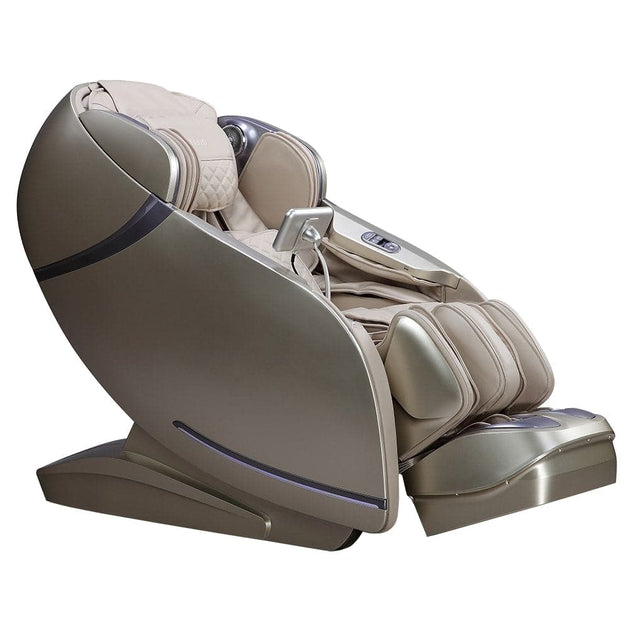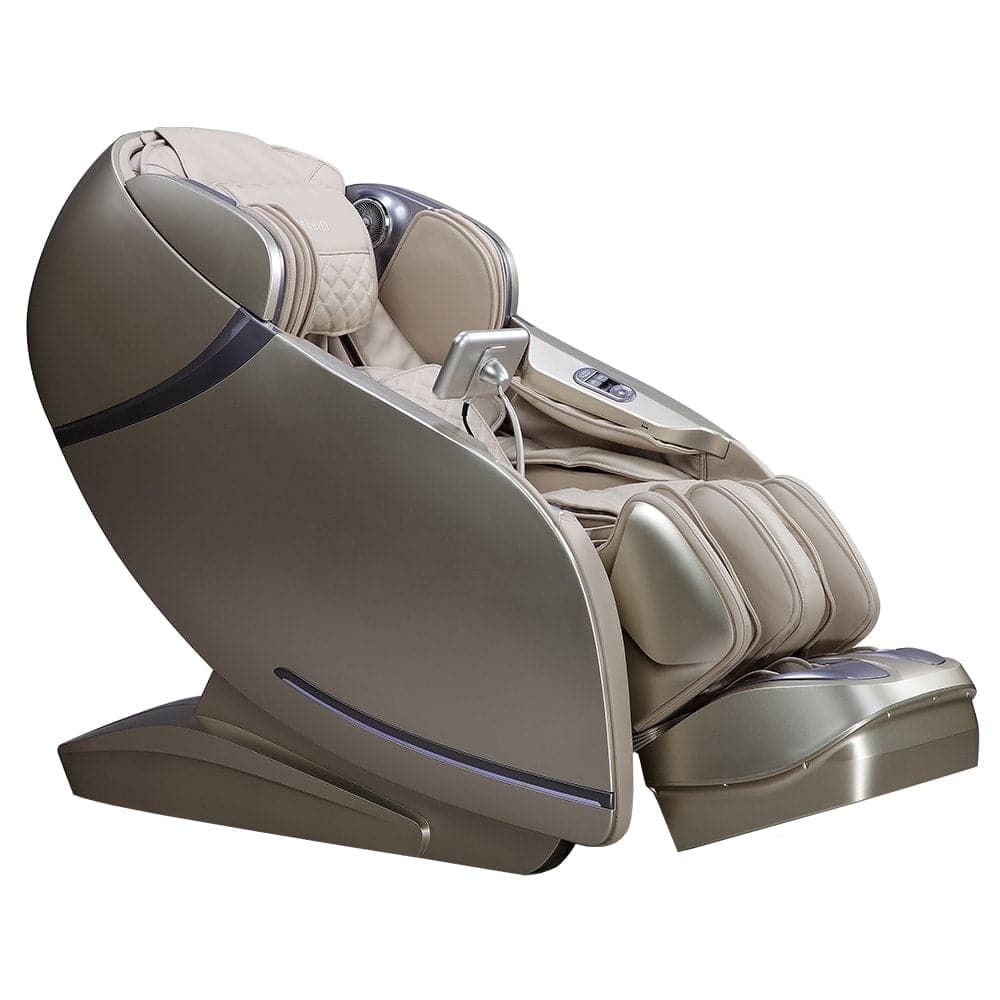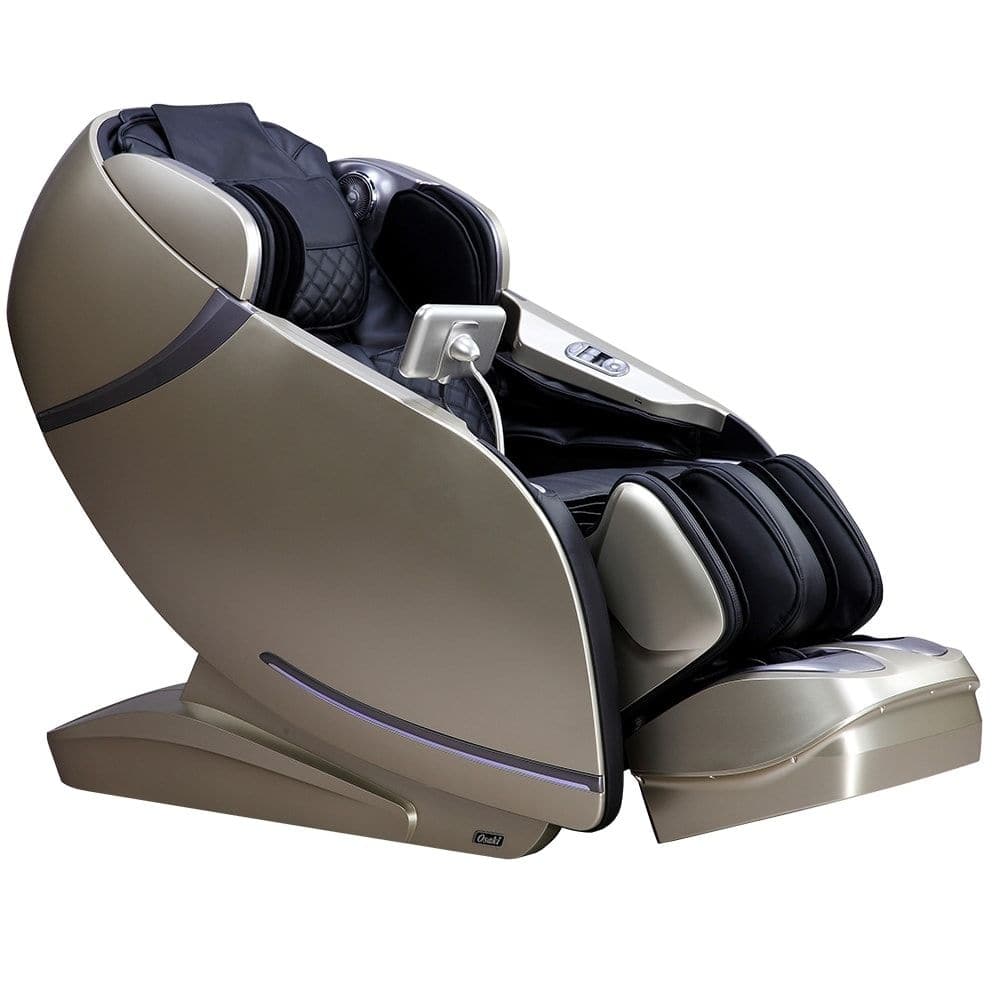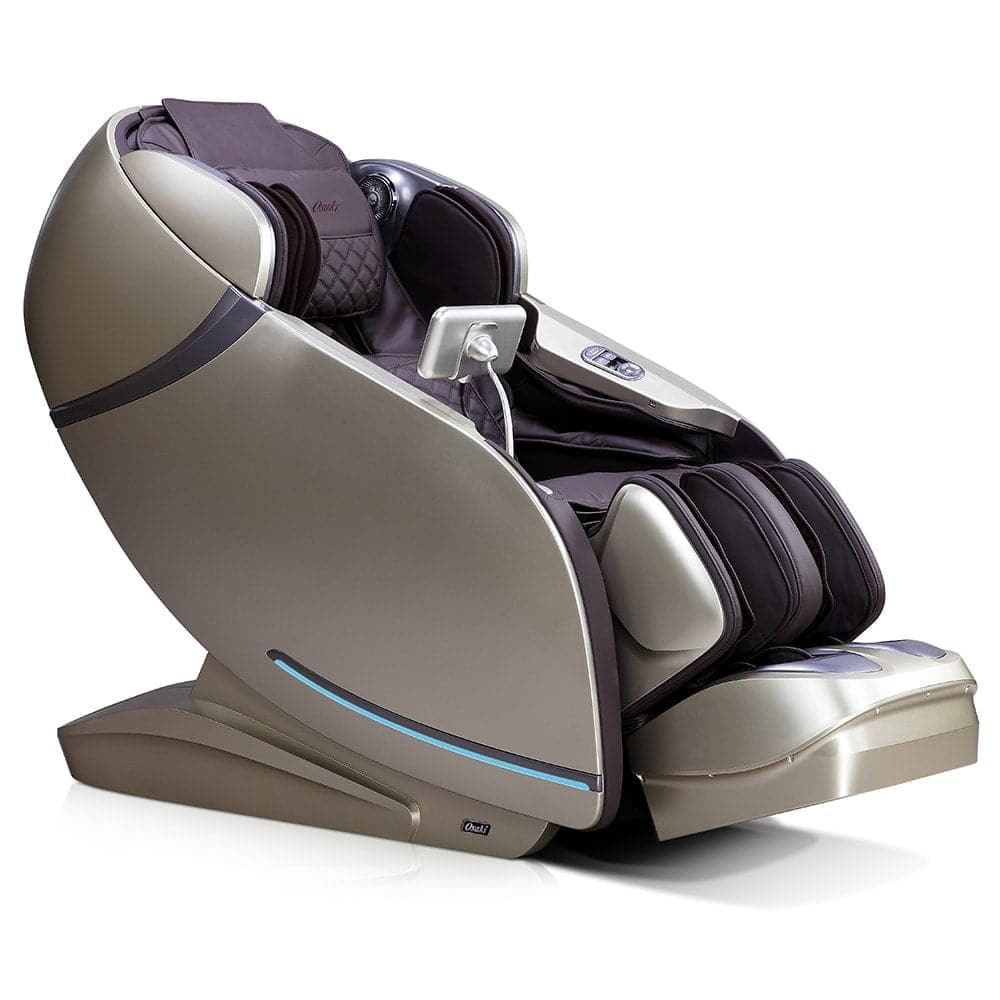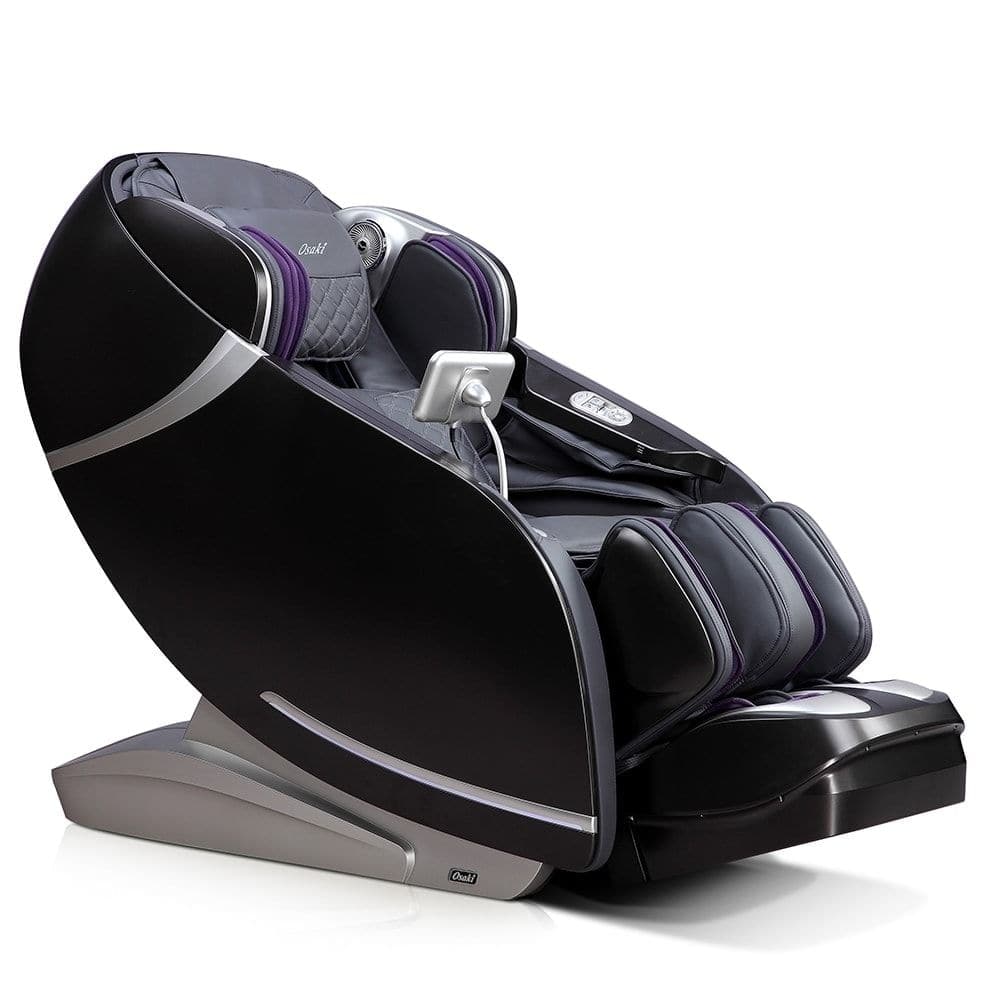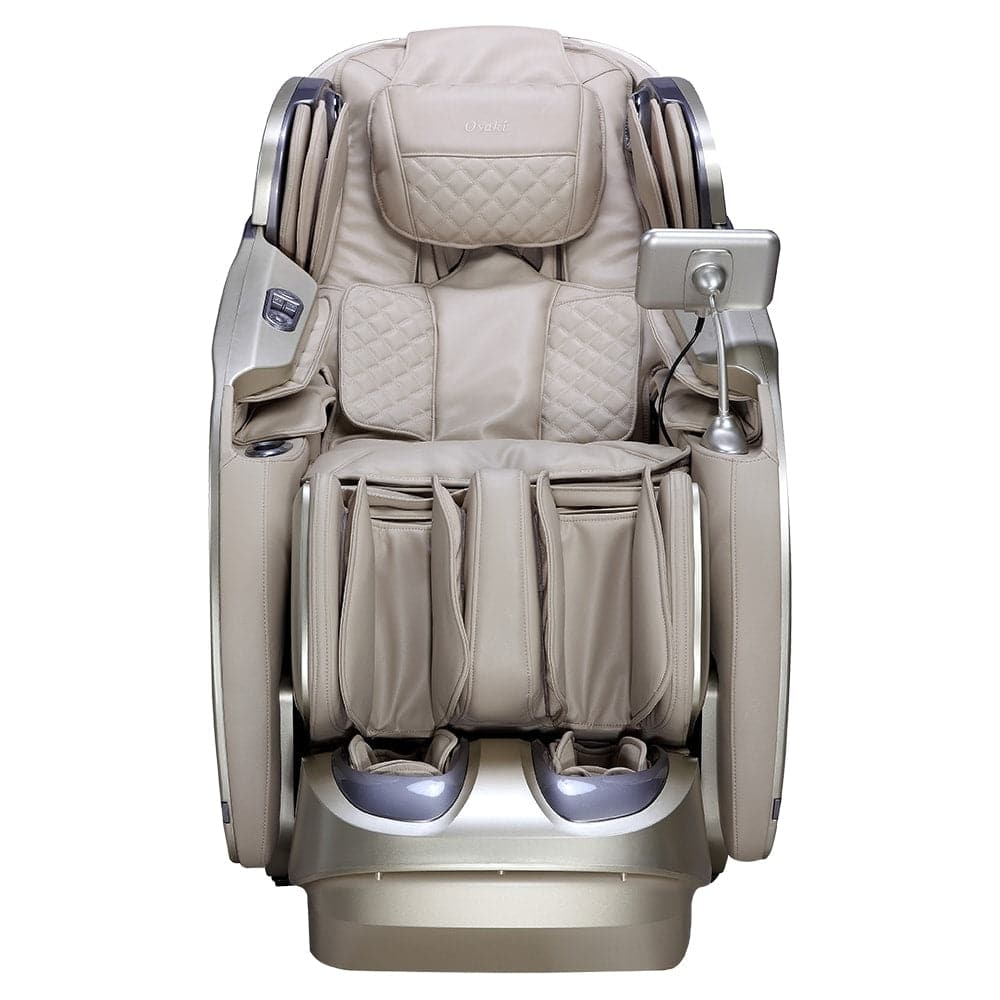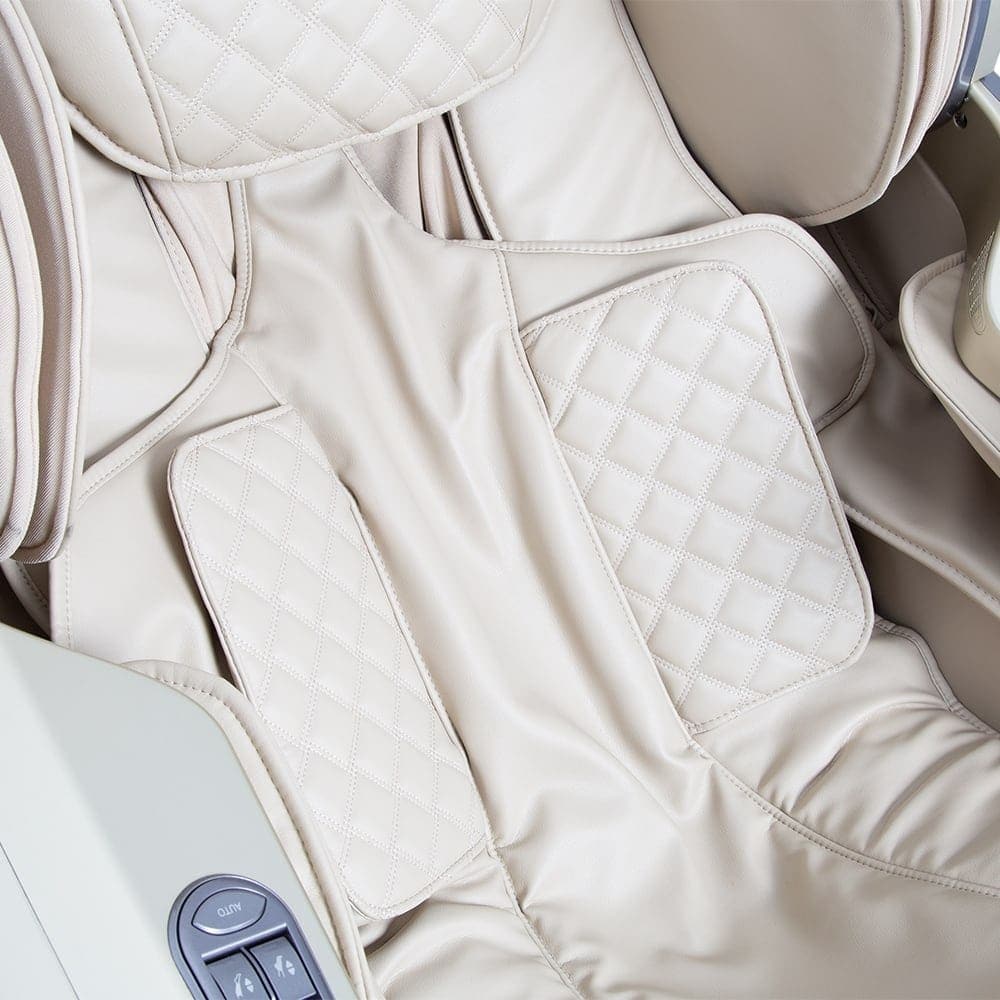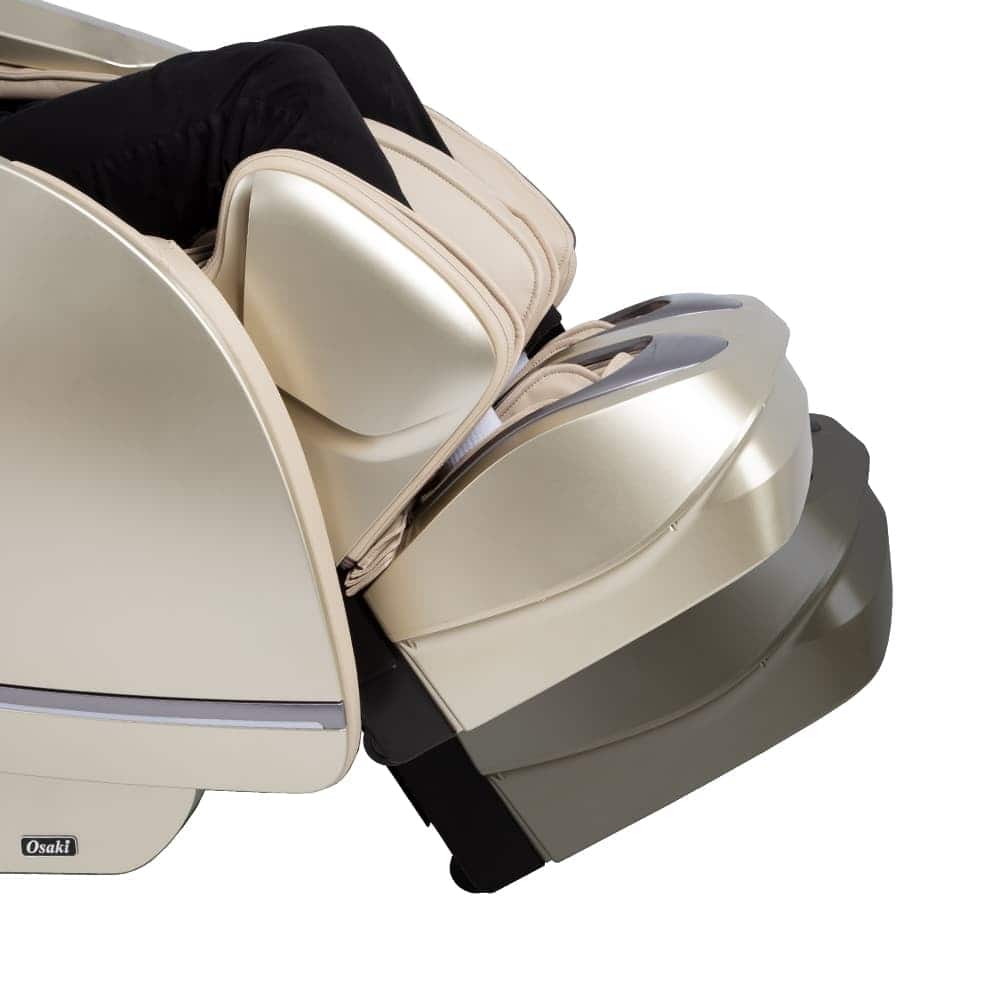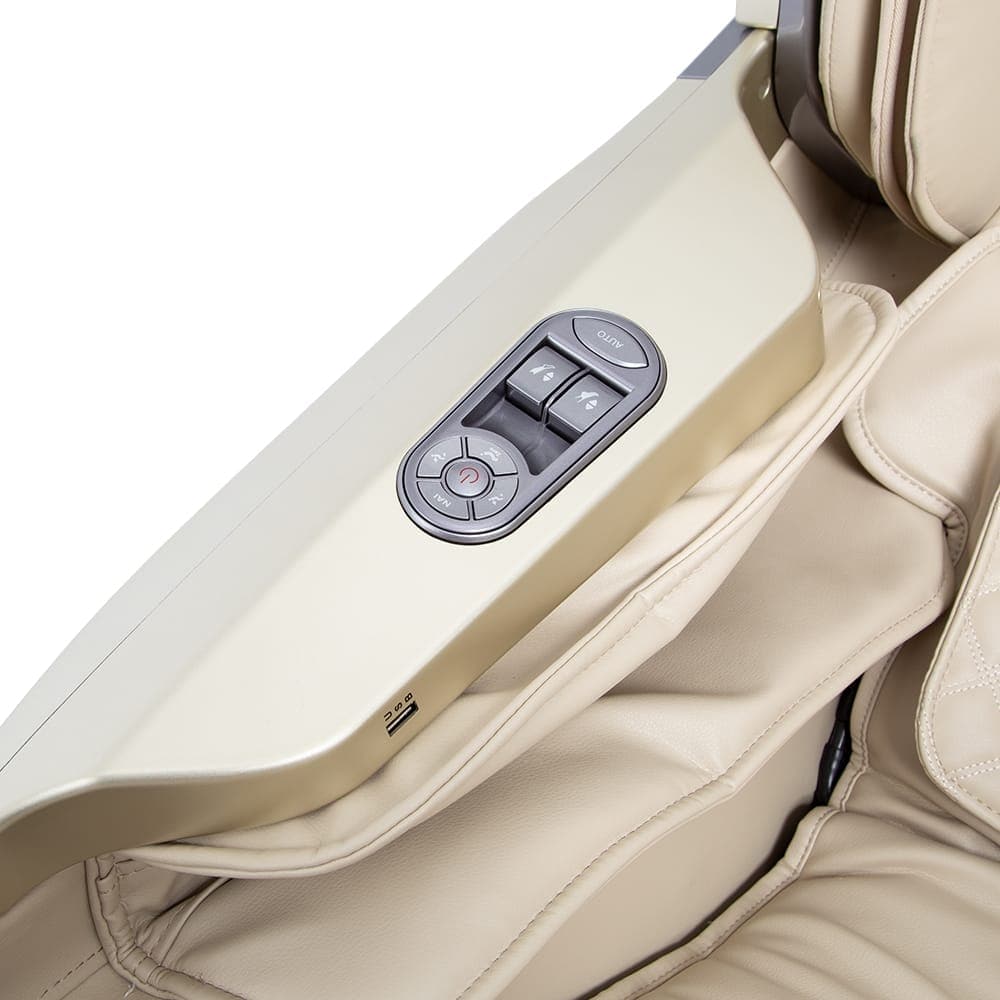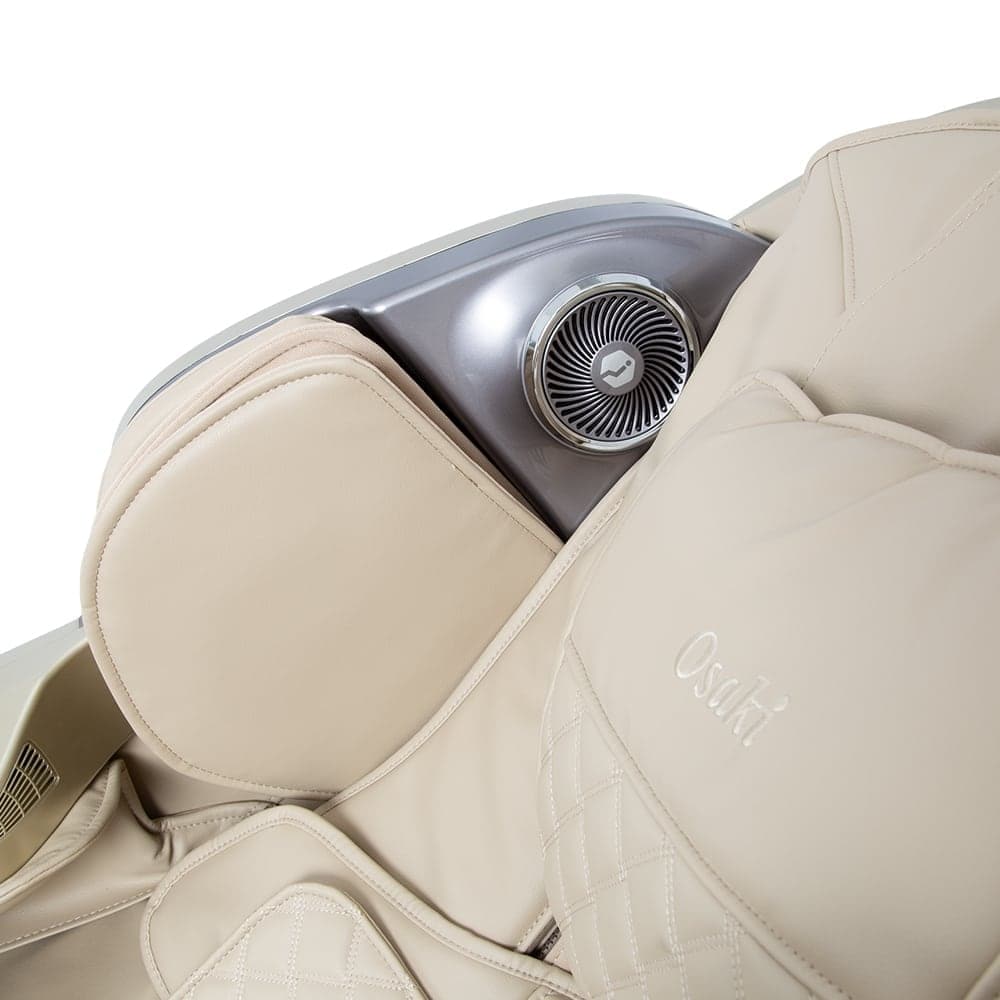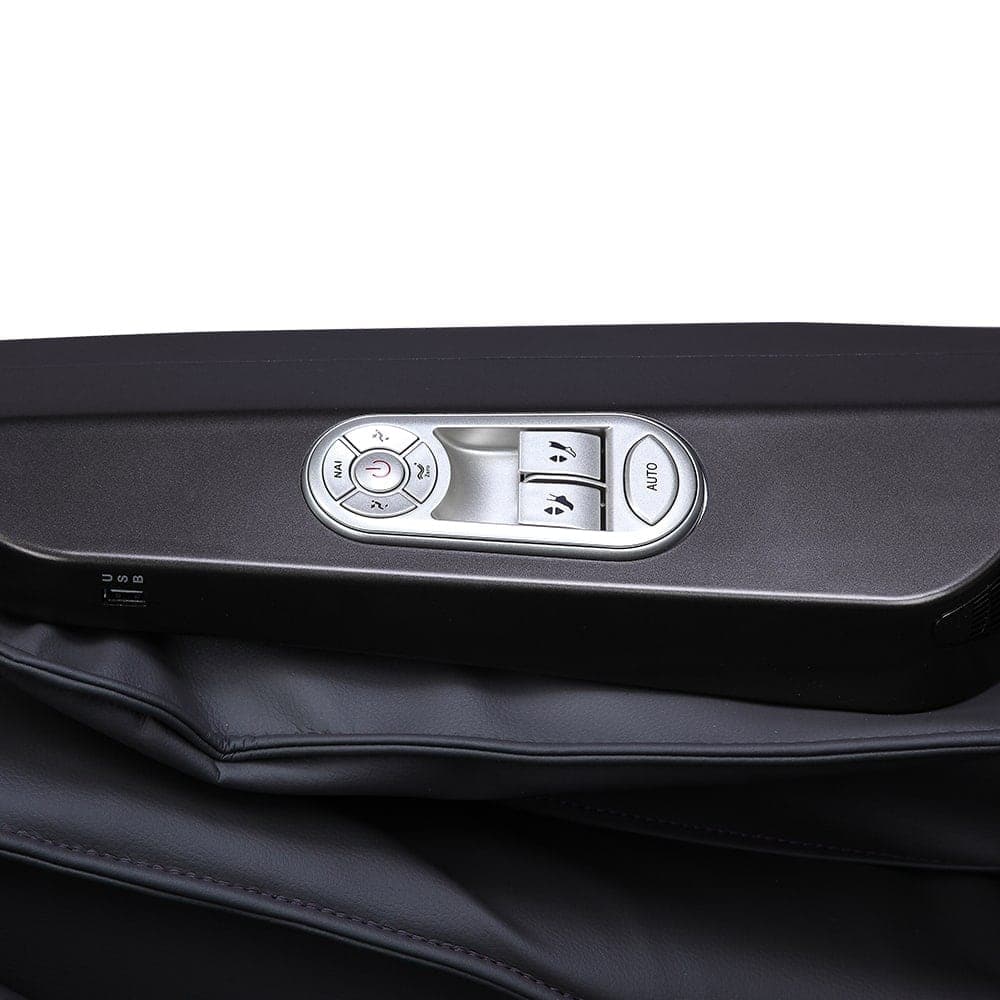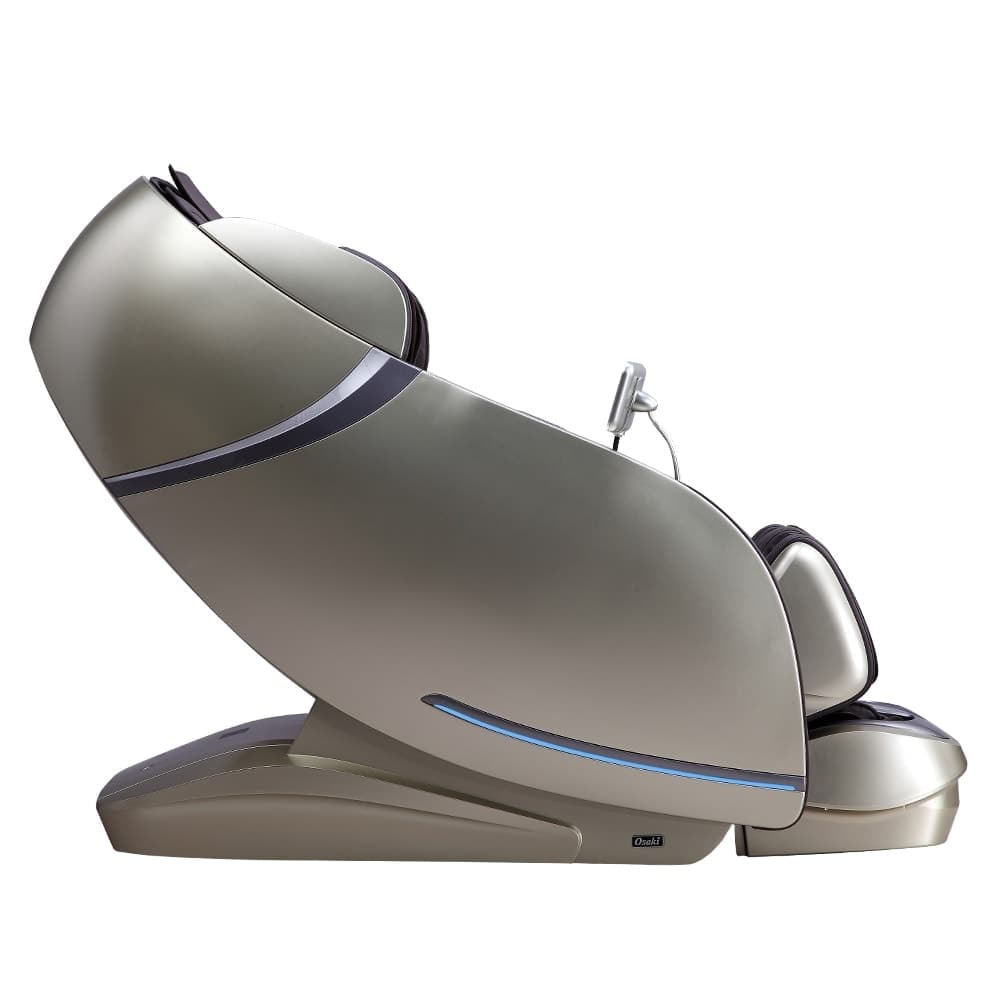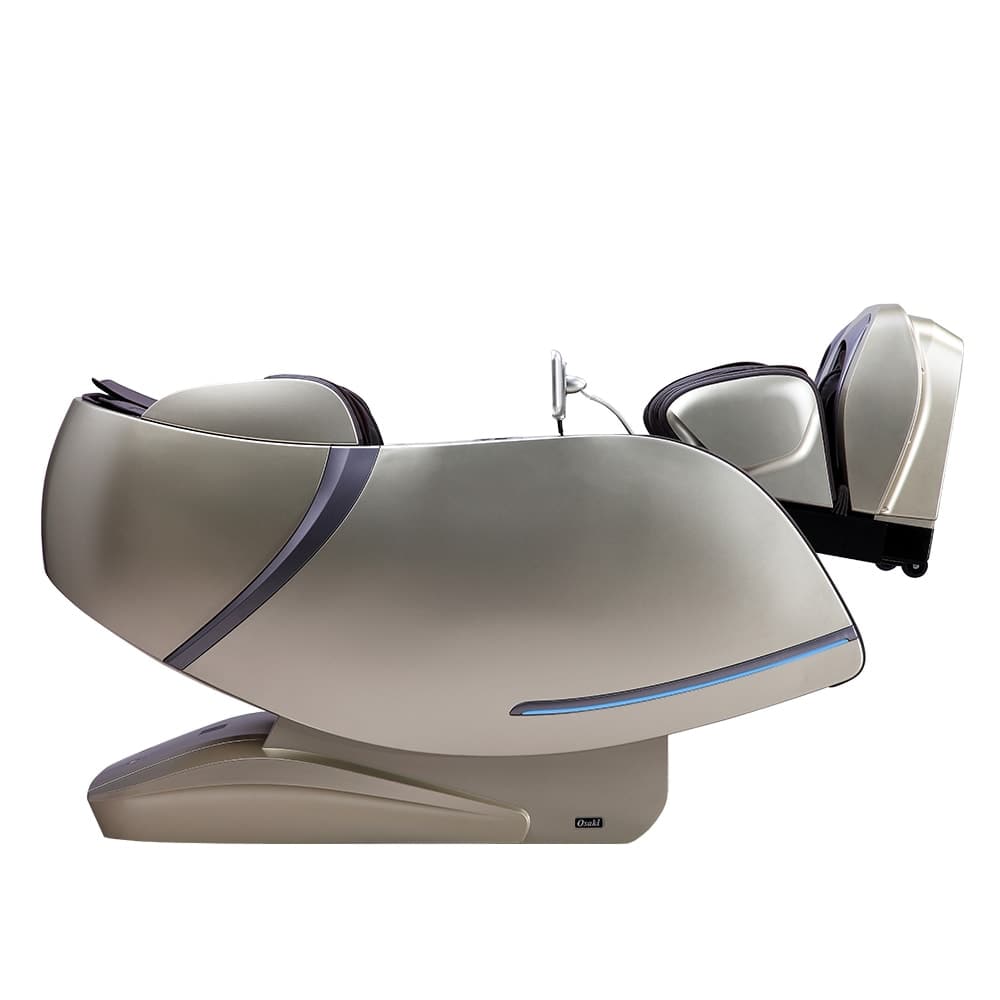 Osaki OS-Pro First Class Massage Chair
The Osaki OS-Pro First Class massage chair features an SL-Track system with 3D rollers, Zero Gravity, 23 Automatic Programs, and Touch Screen Remote for a first-class massage experience. The massage chair is packed with fully adjustable settings with a smart control system; this chair is bound to give you the best experience with quick access from the side controller.
Learn More
Top 10 Massage Chairs - 5 Top Premium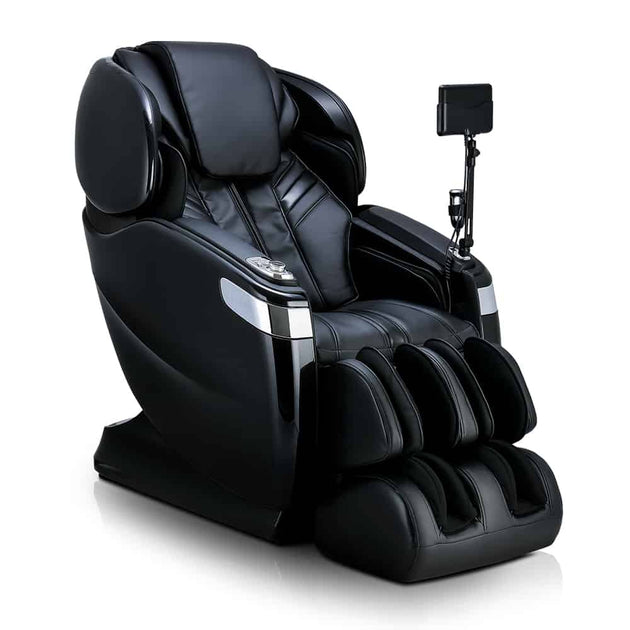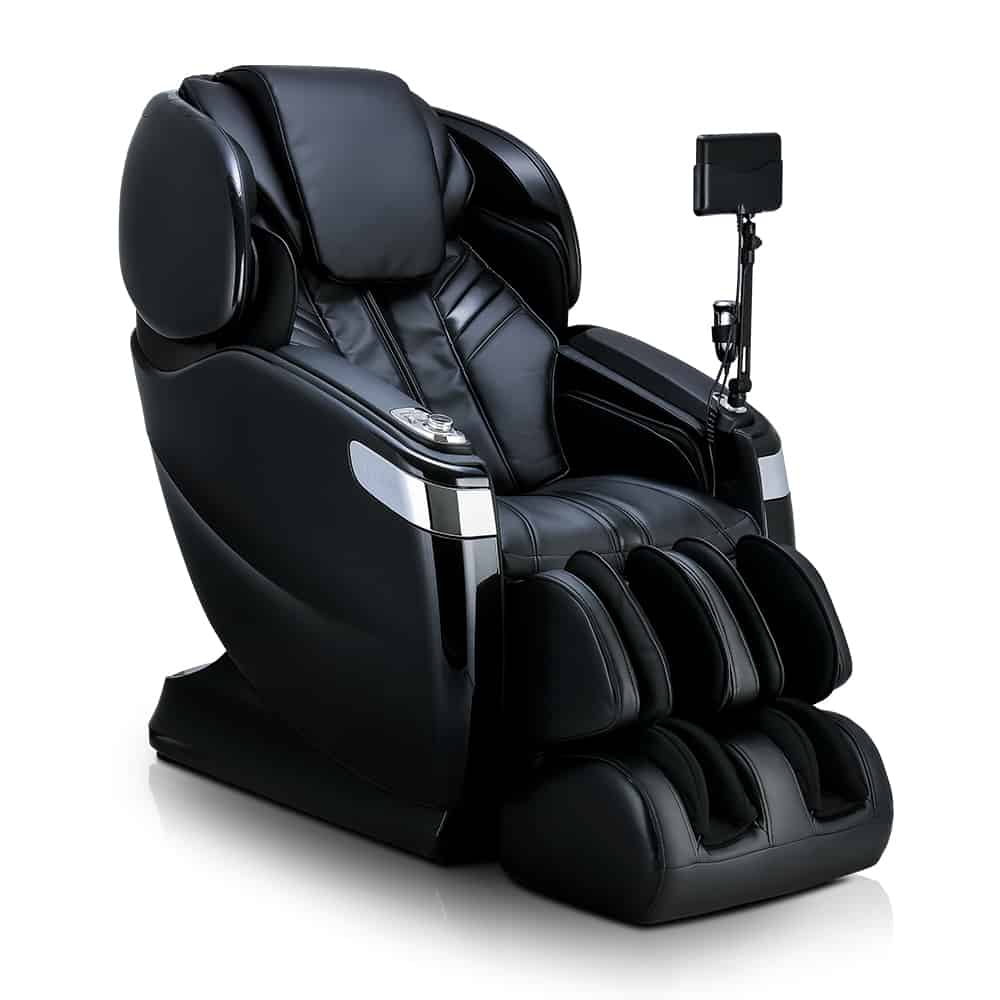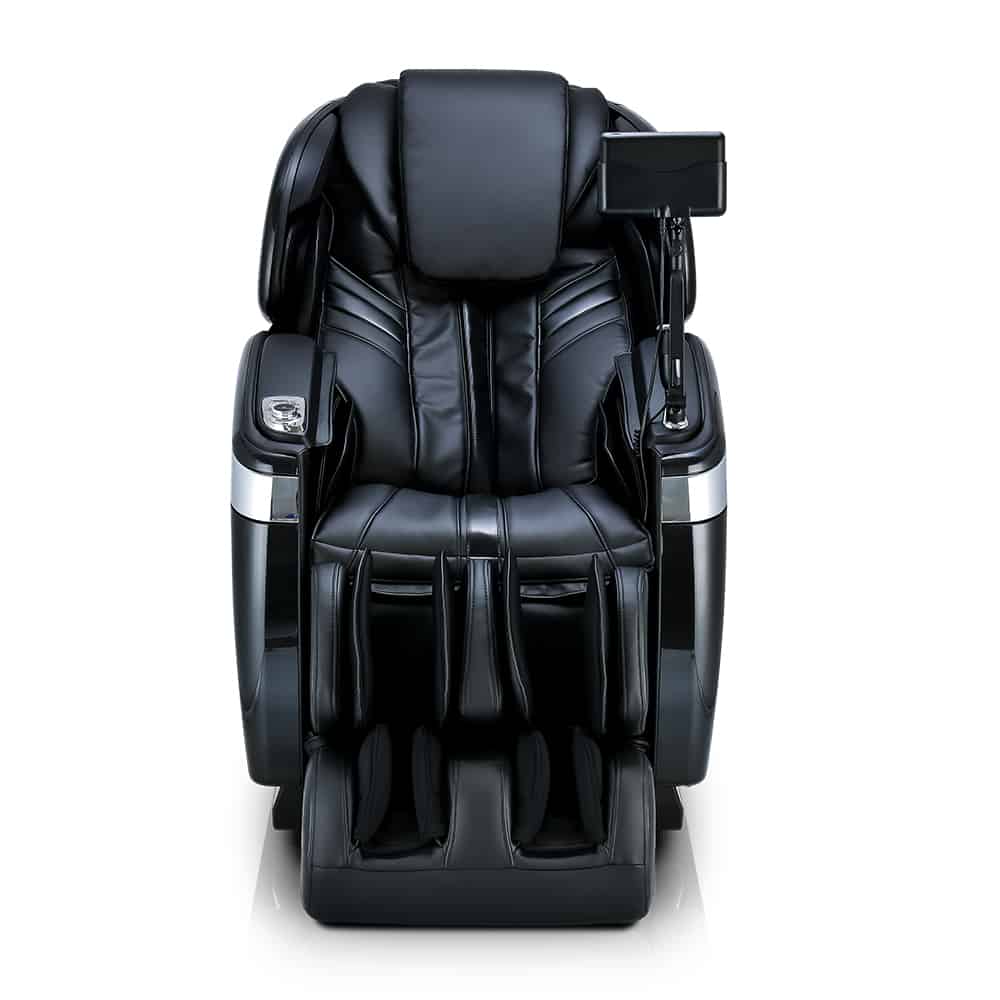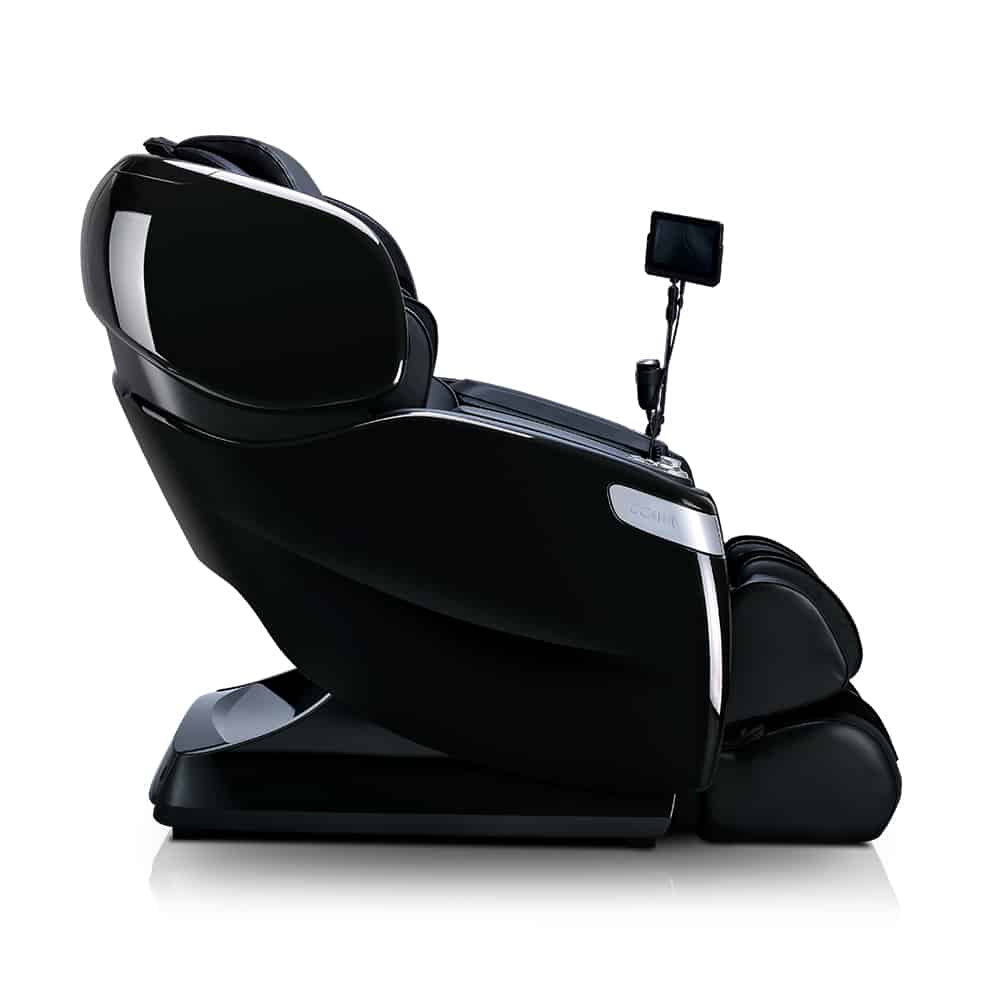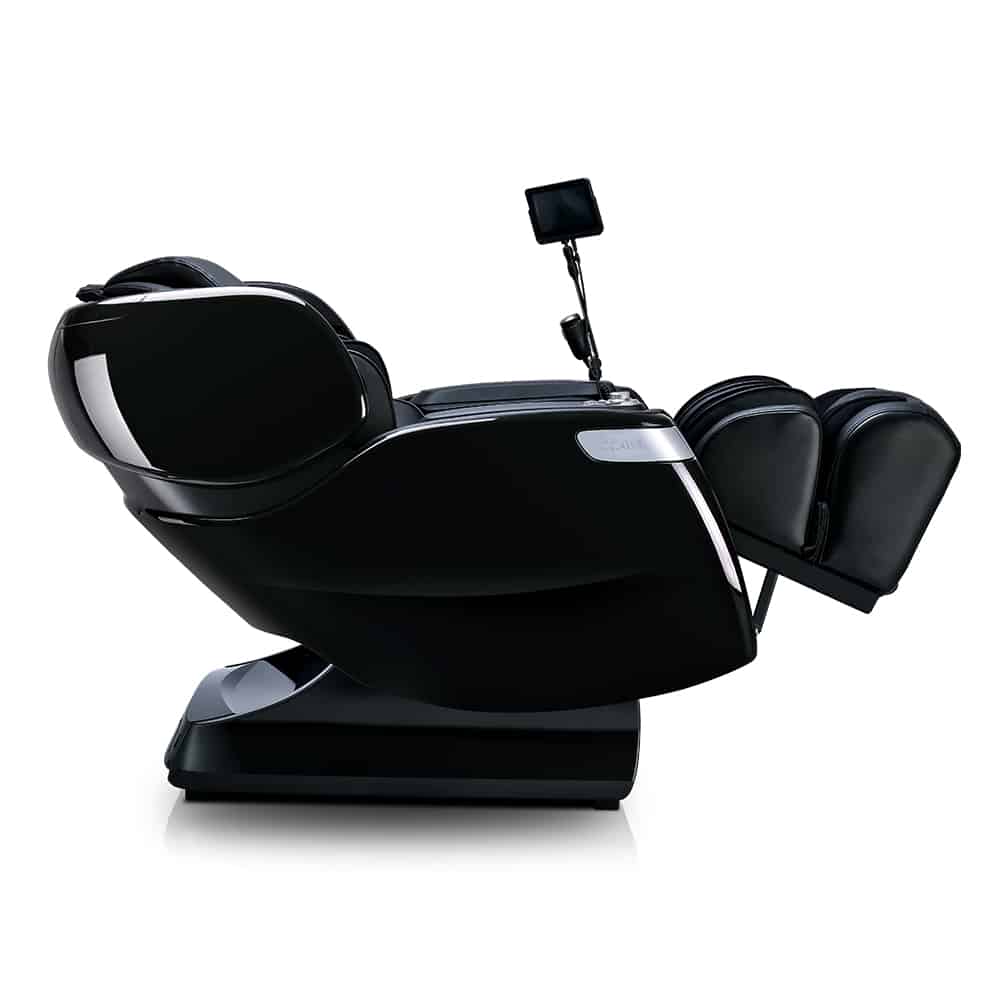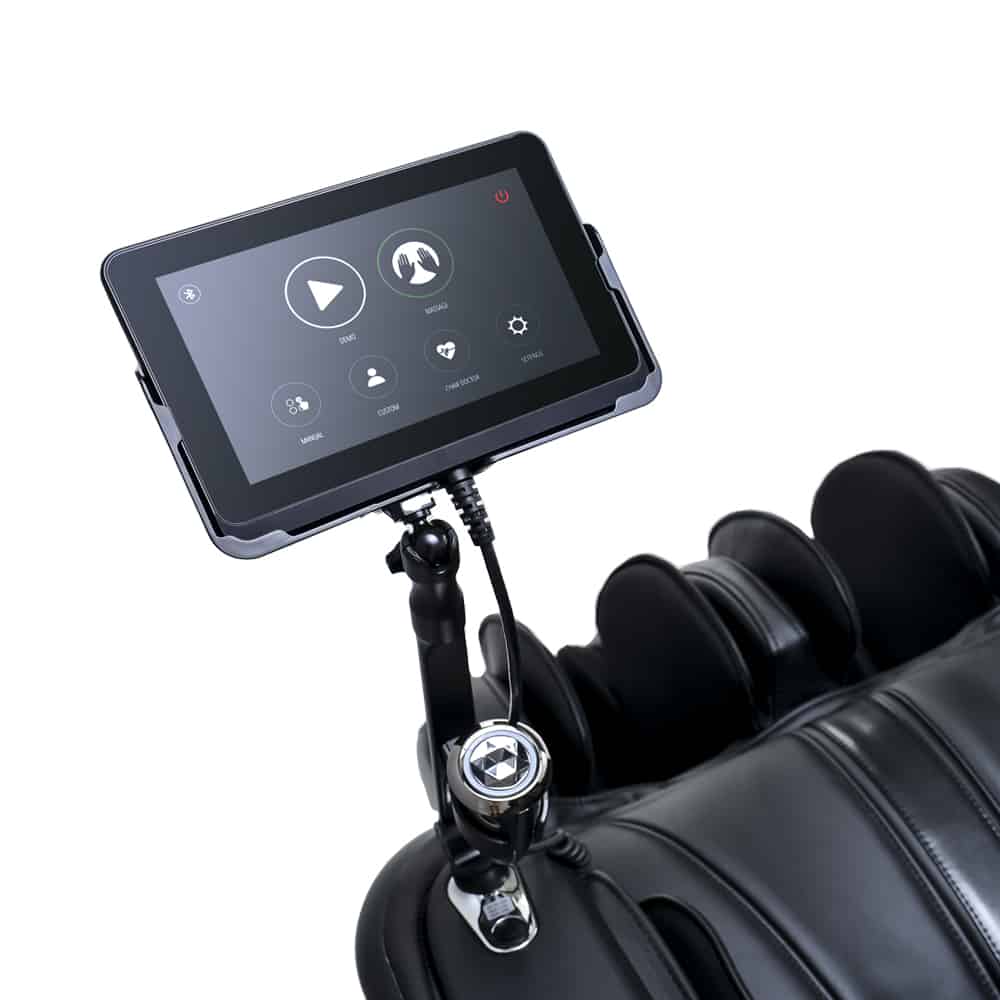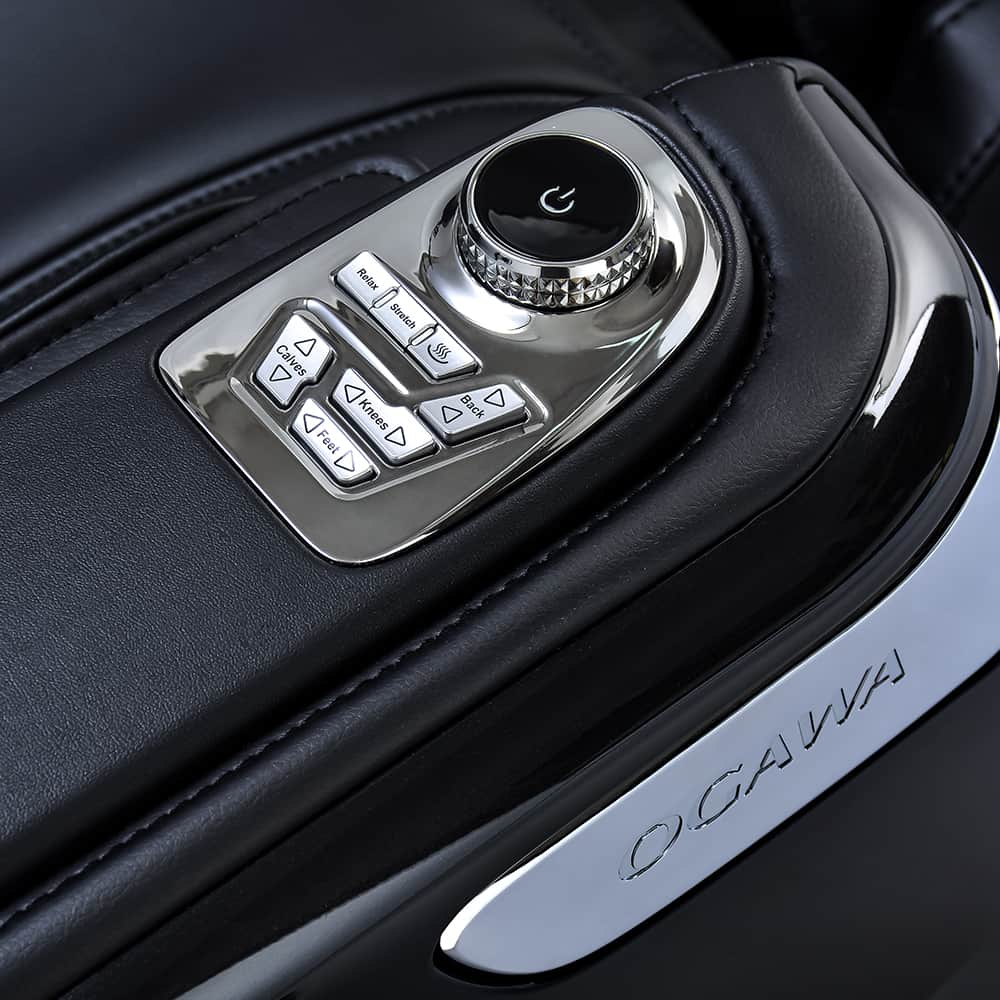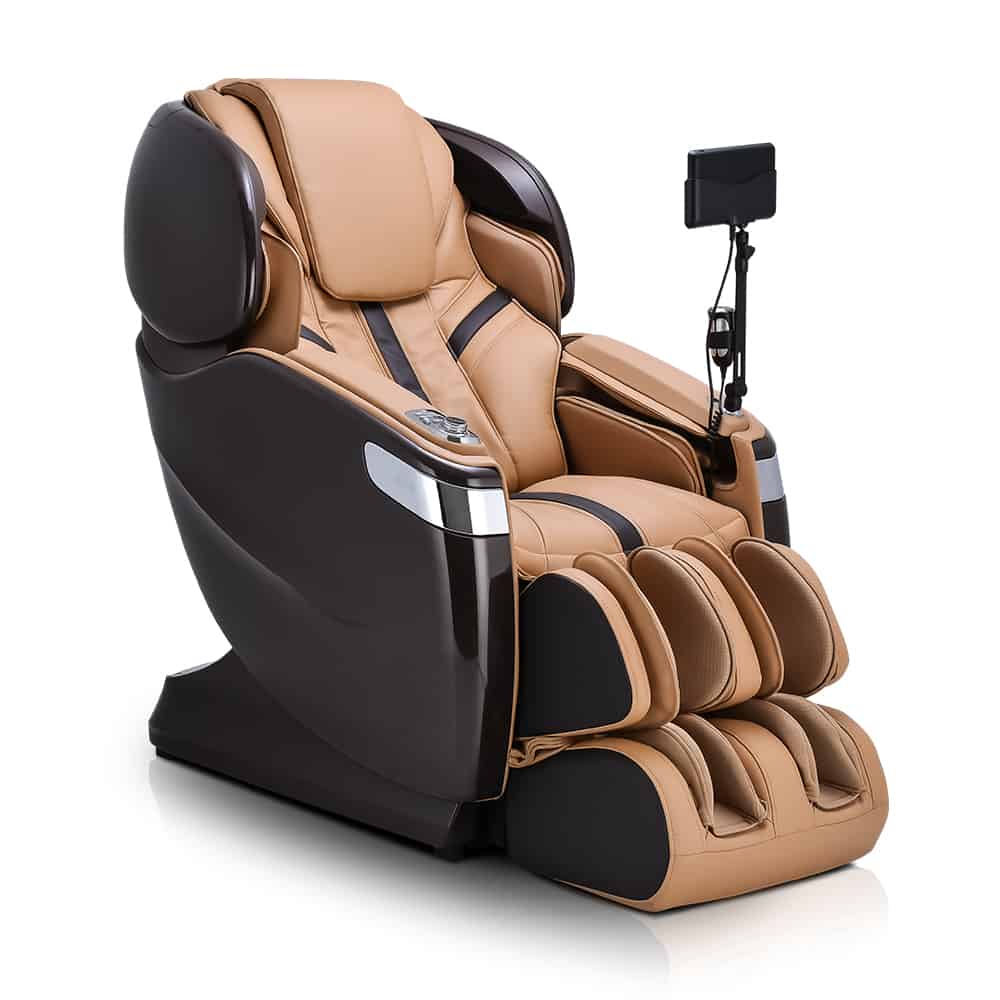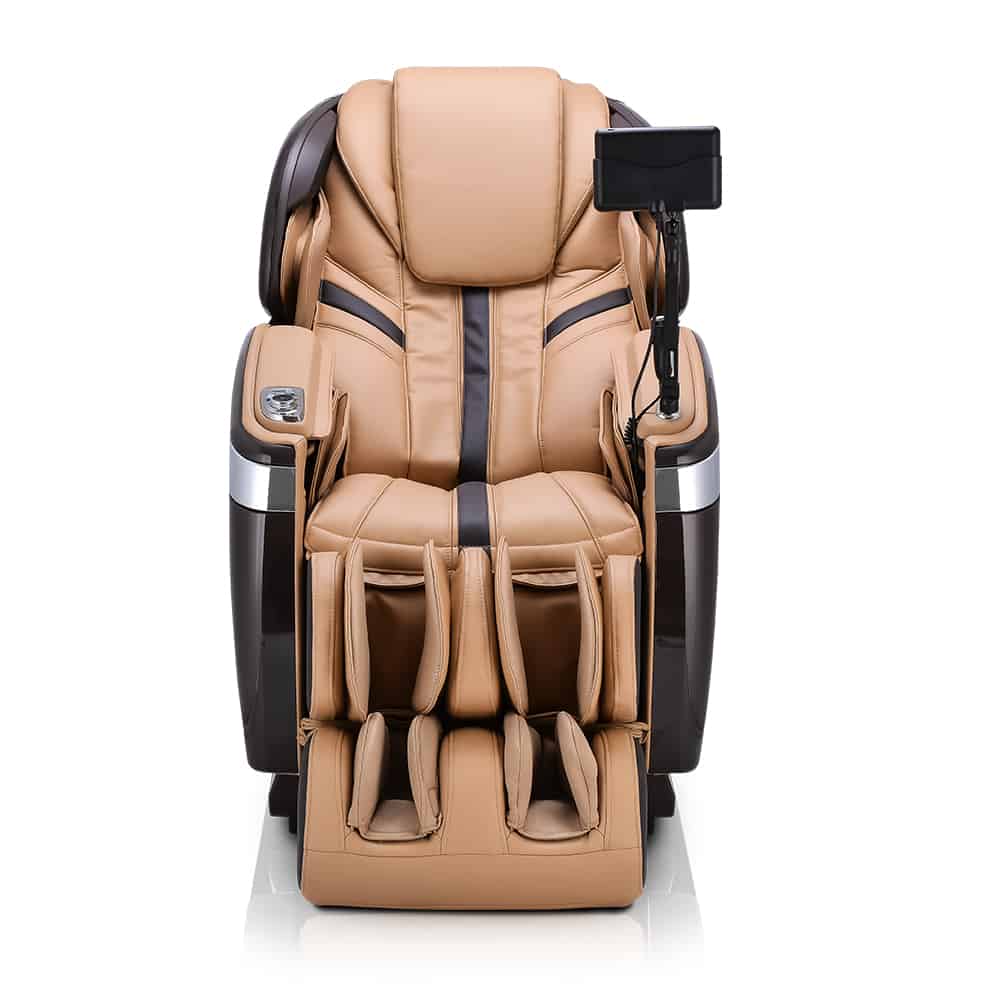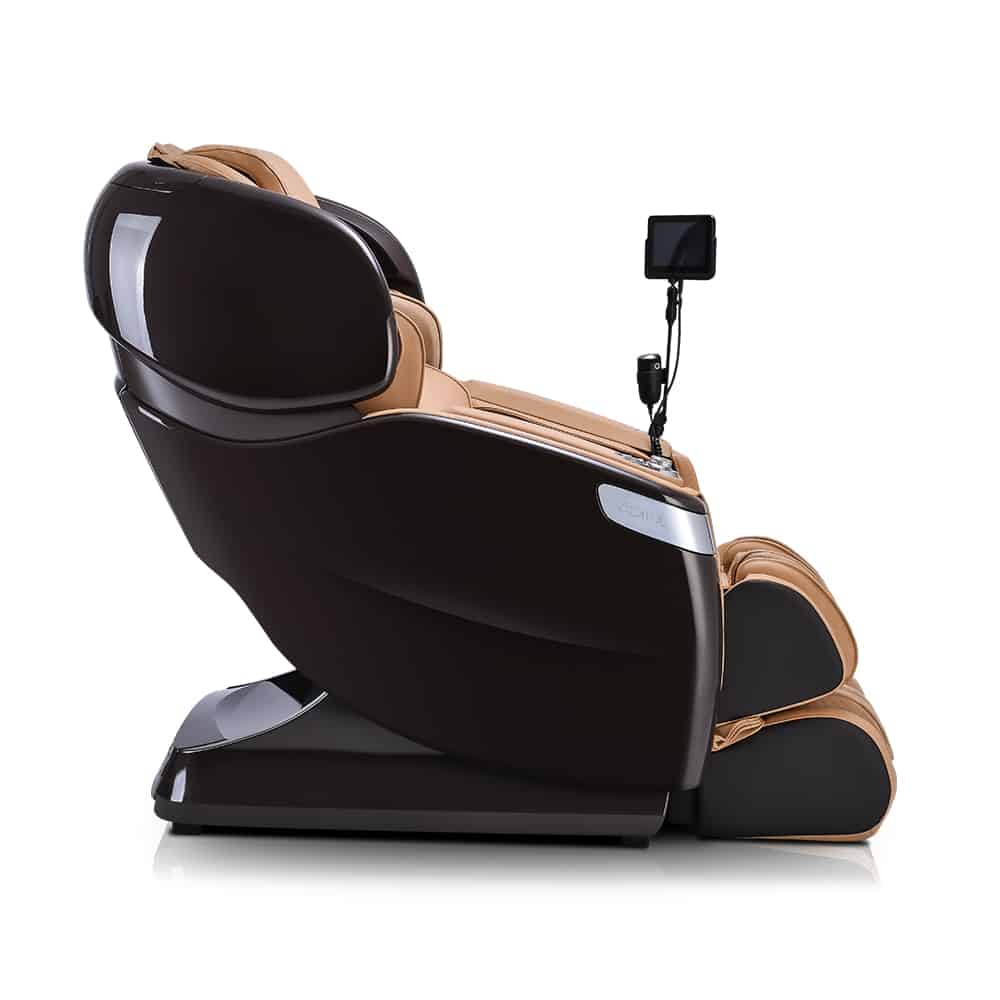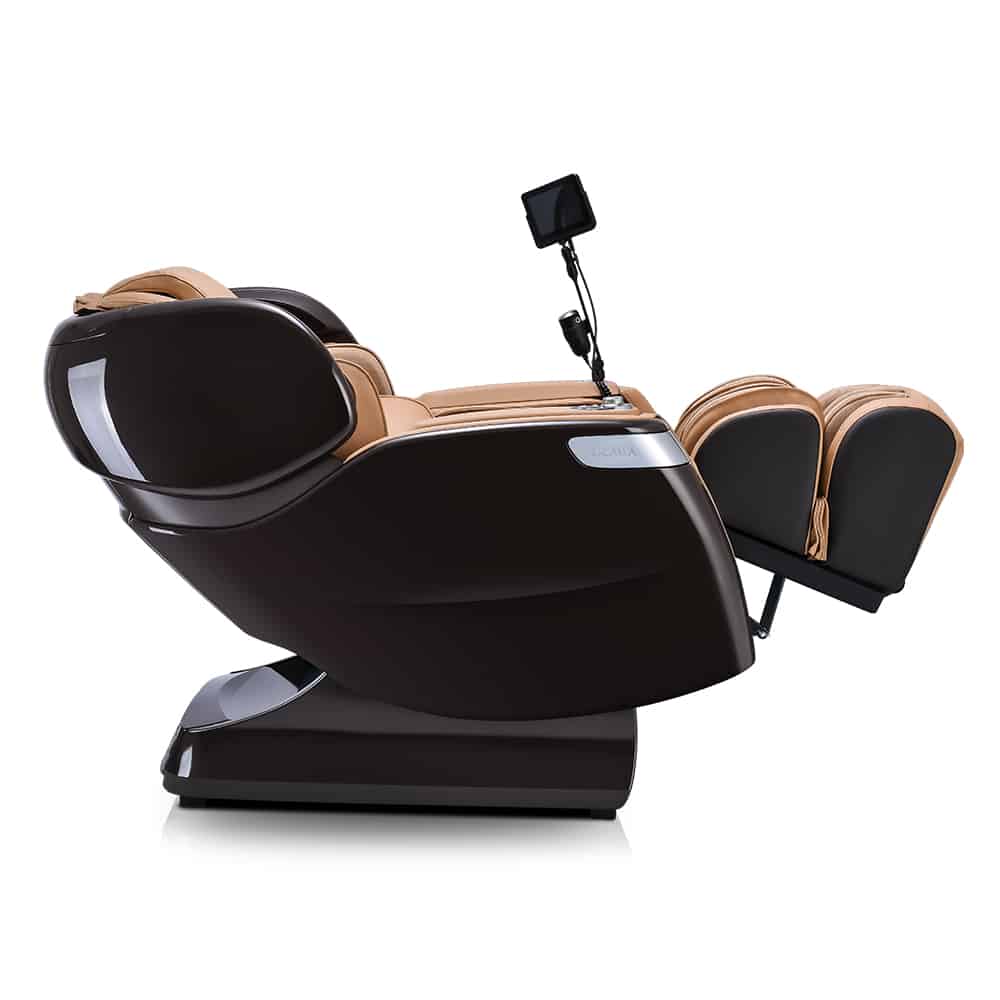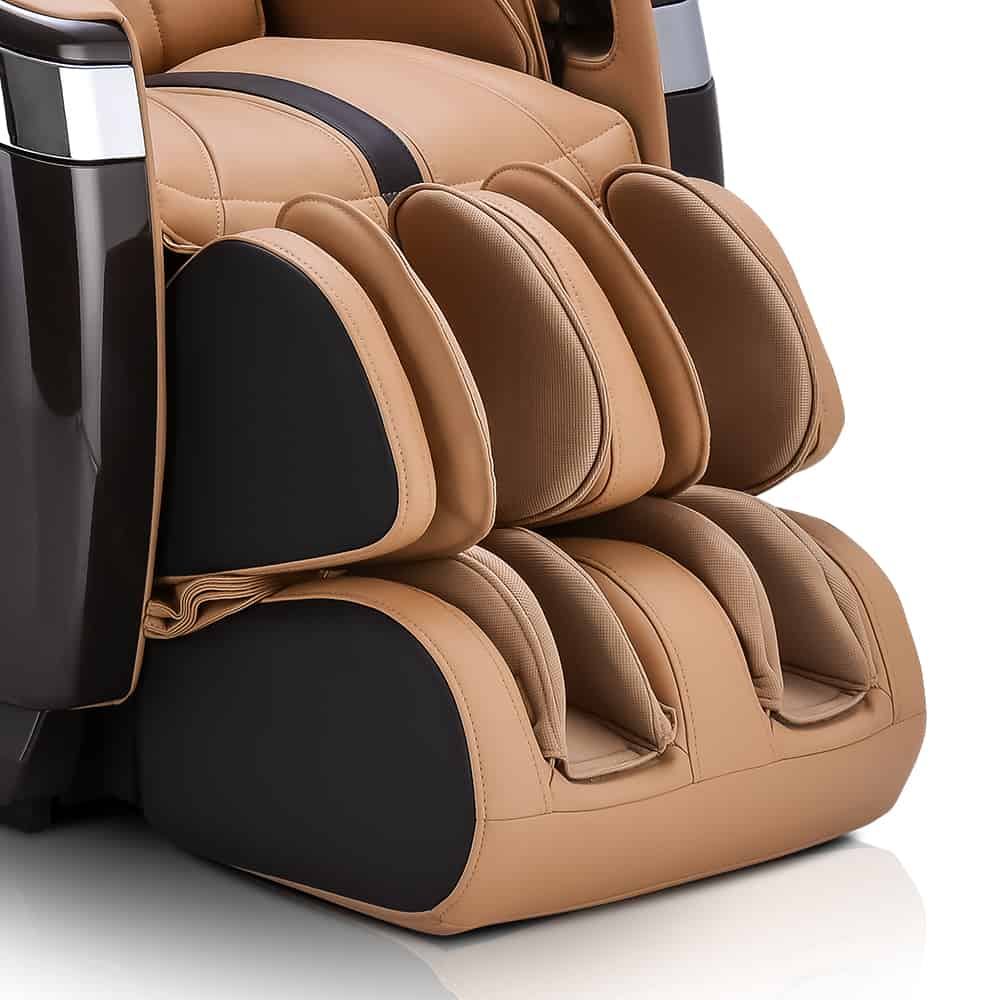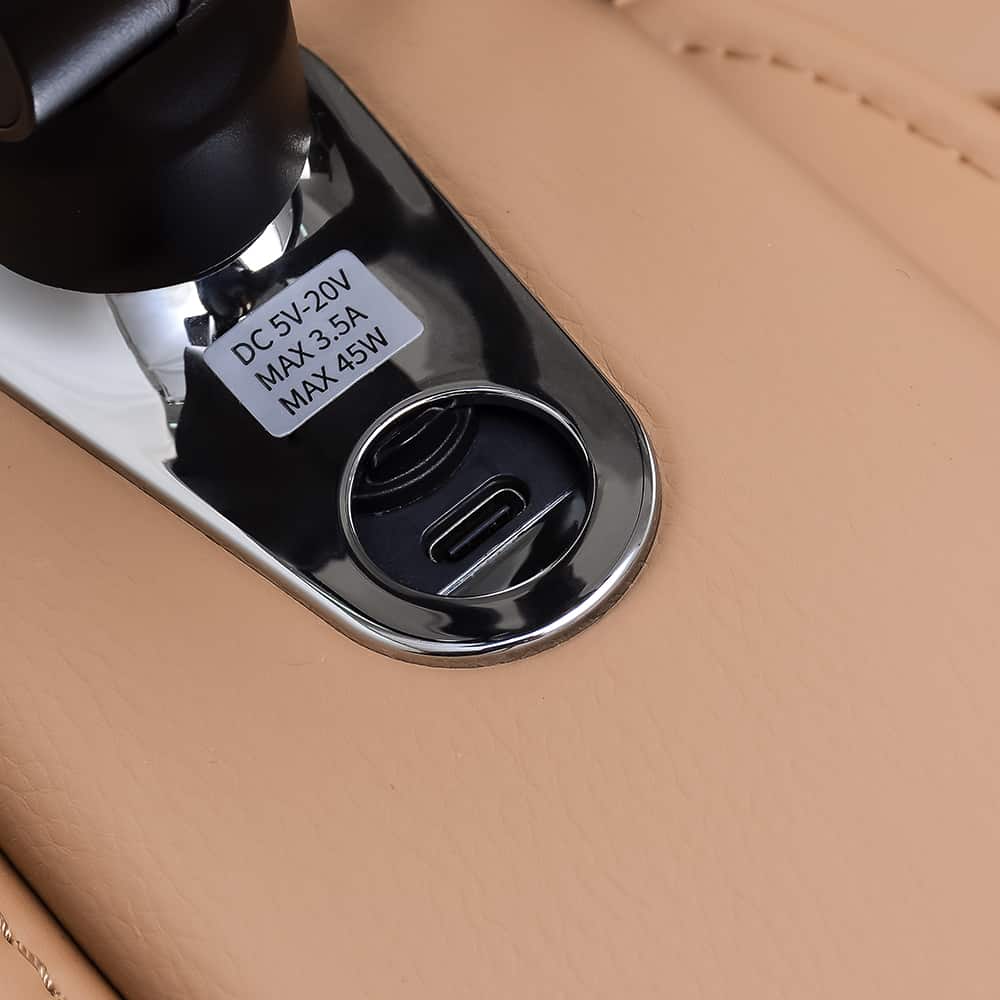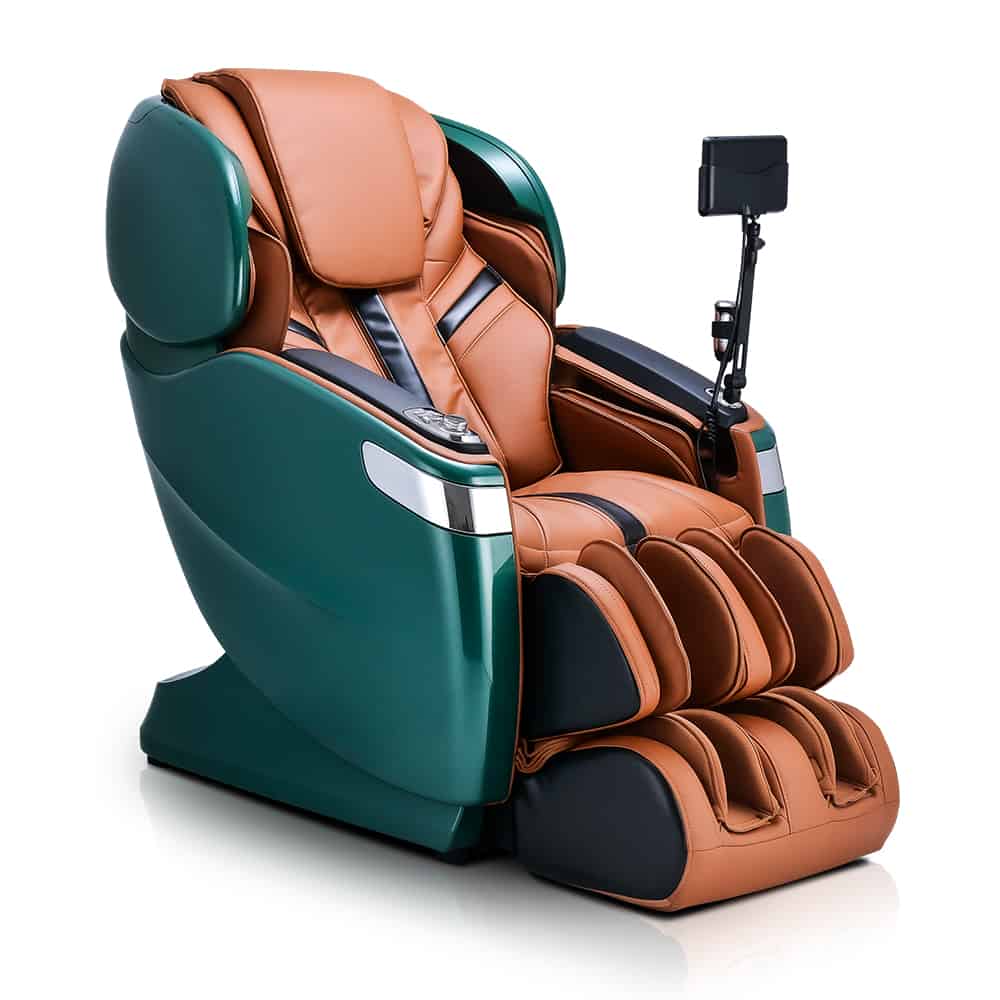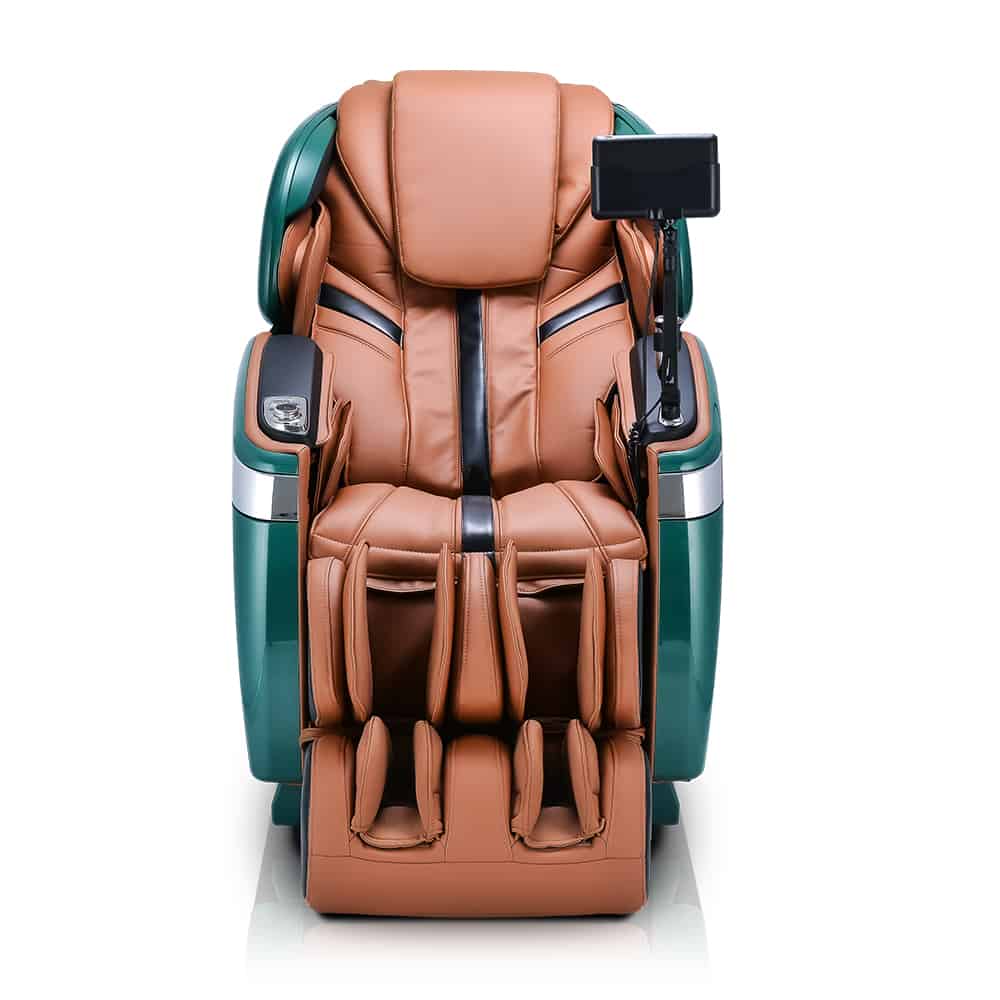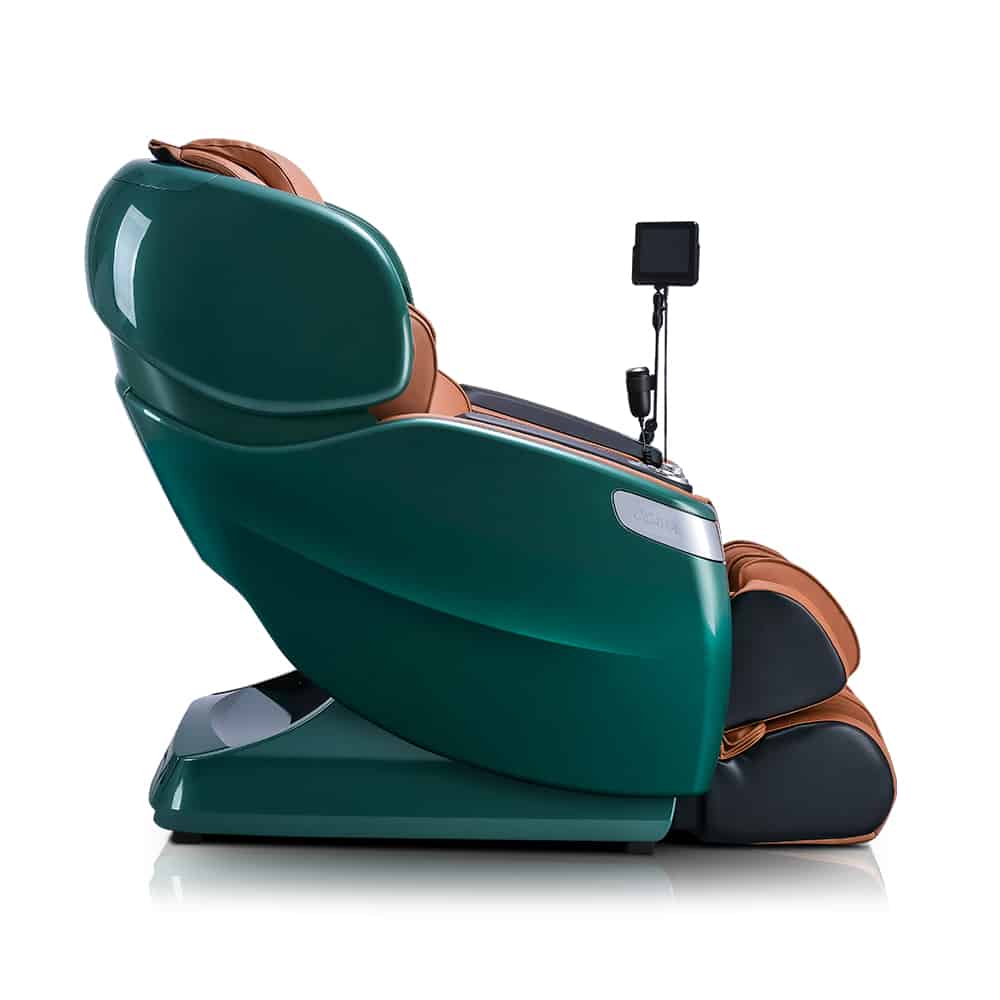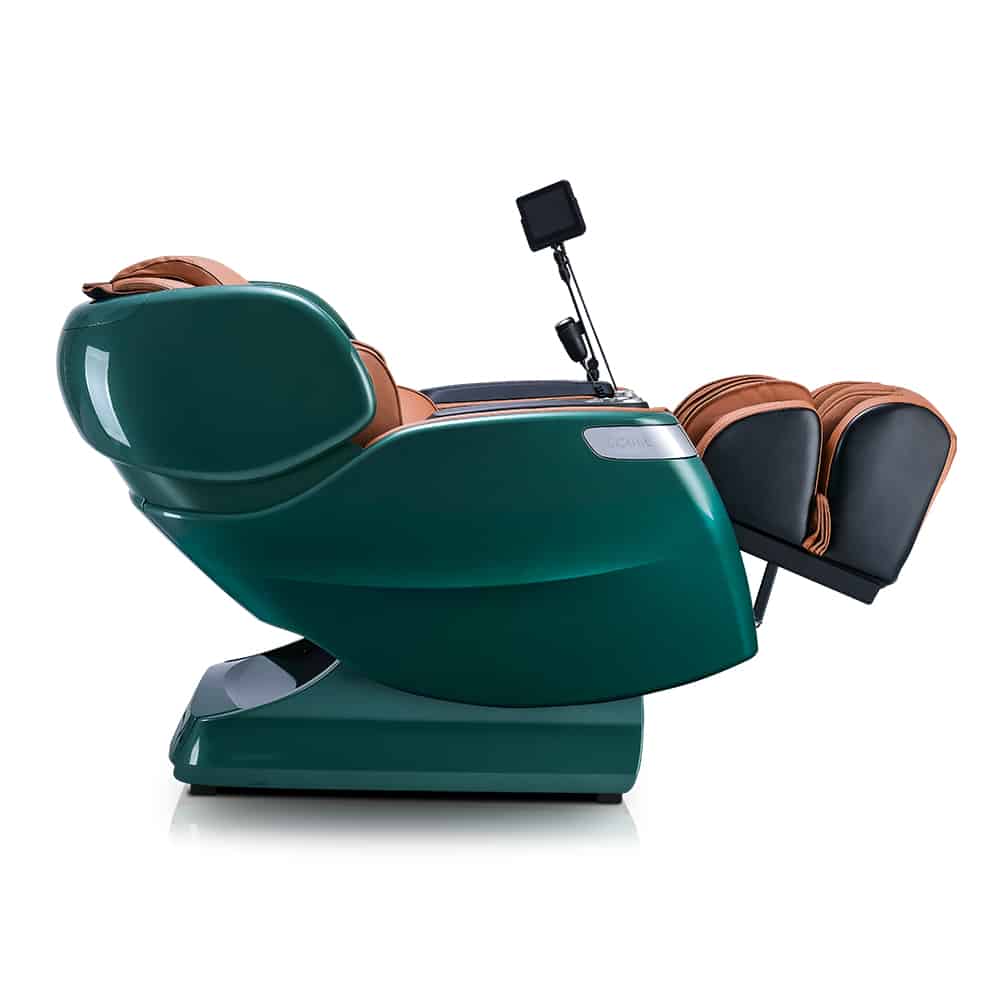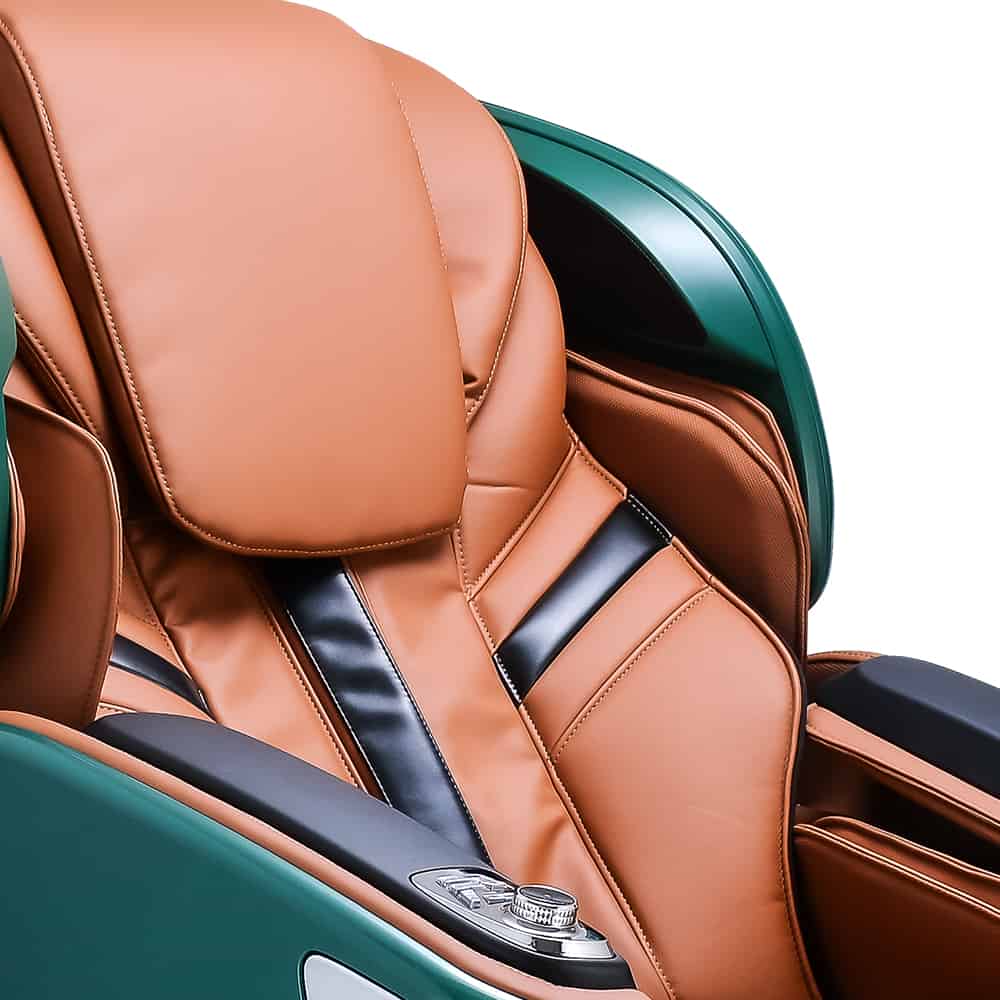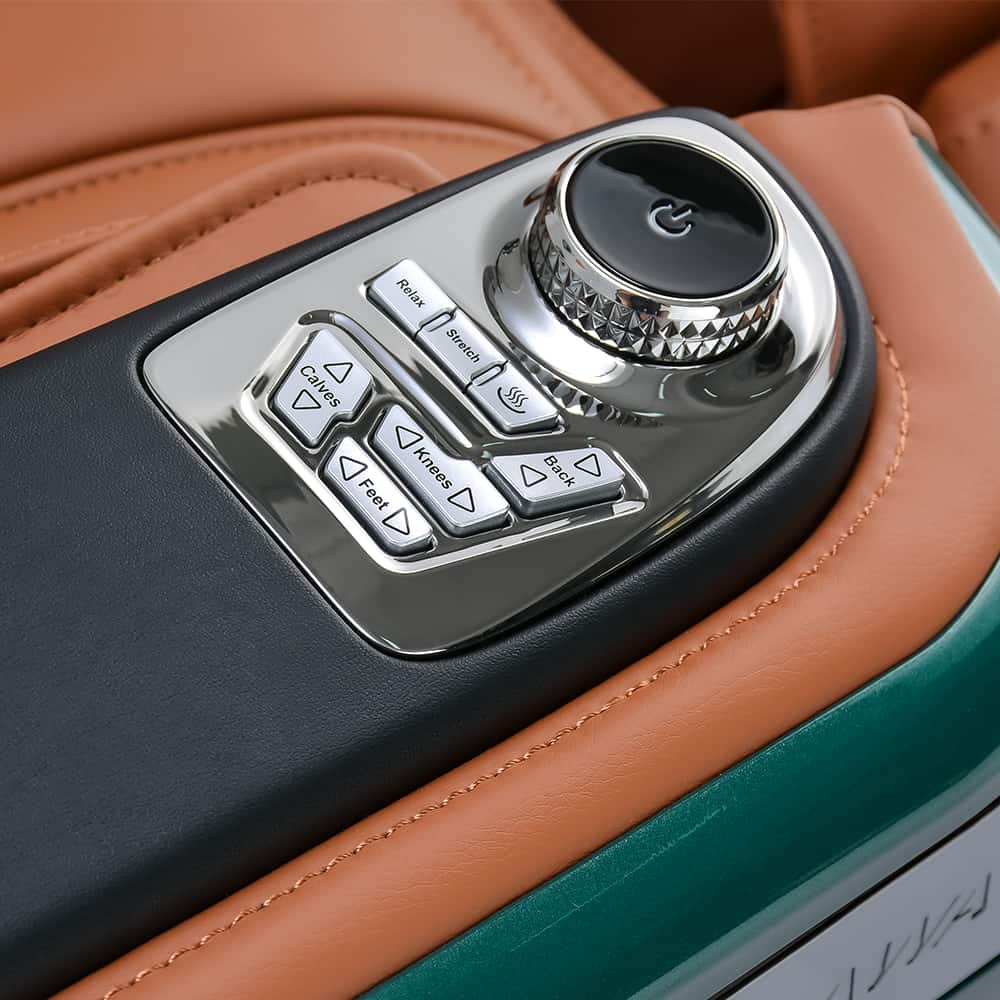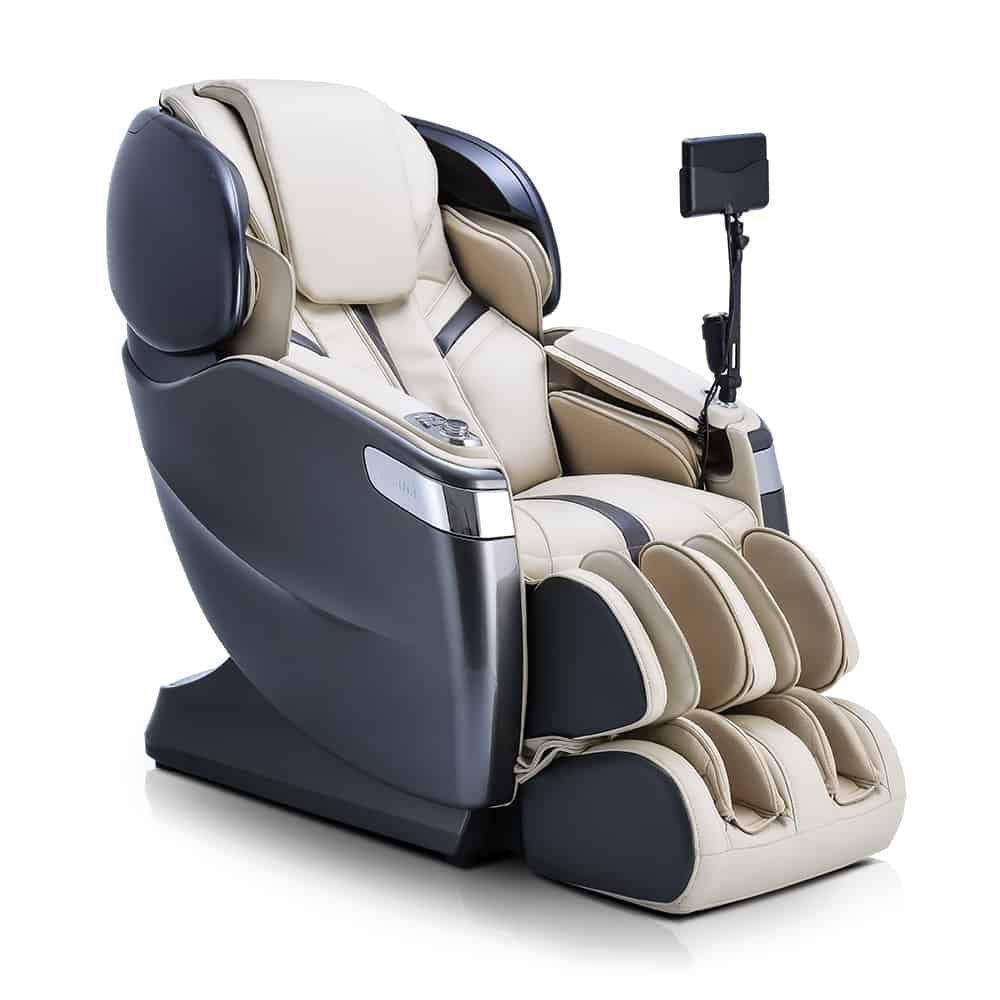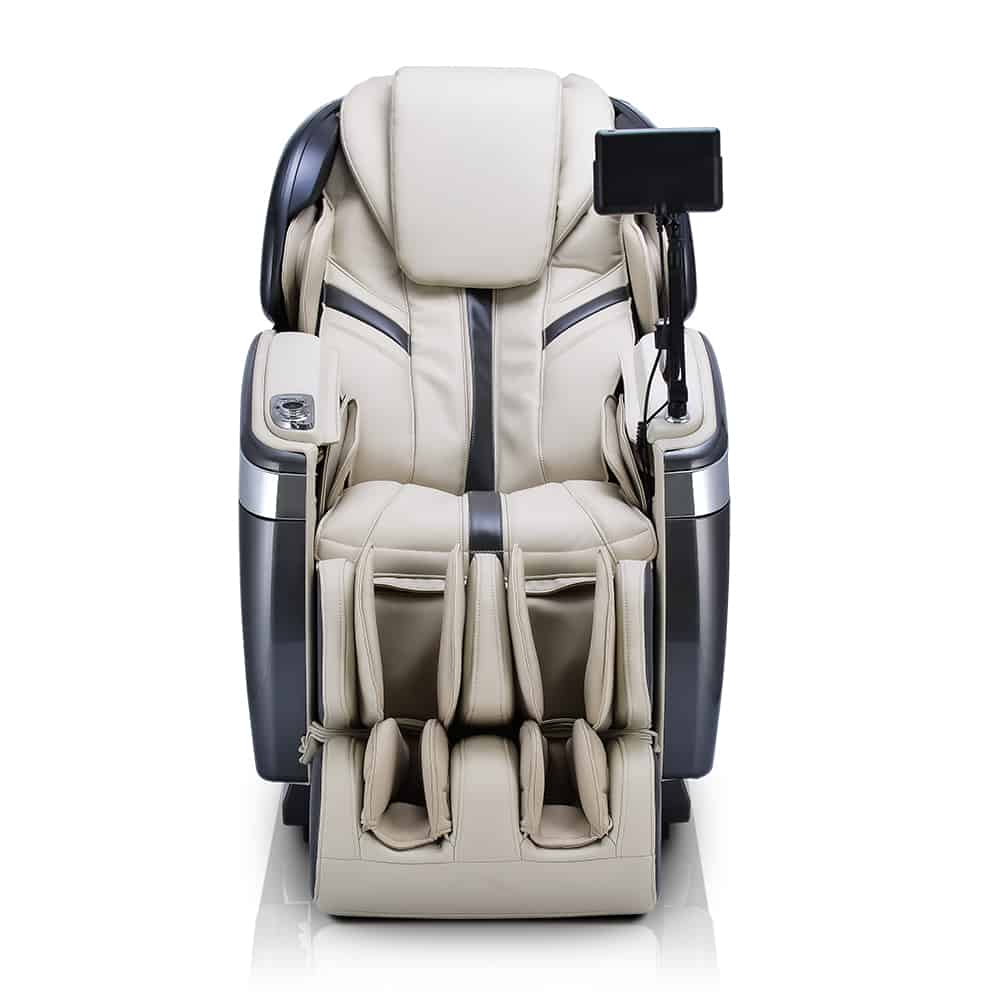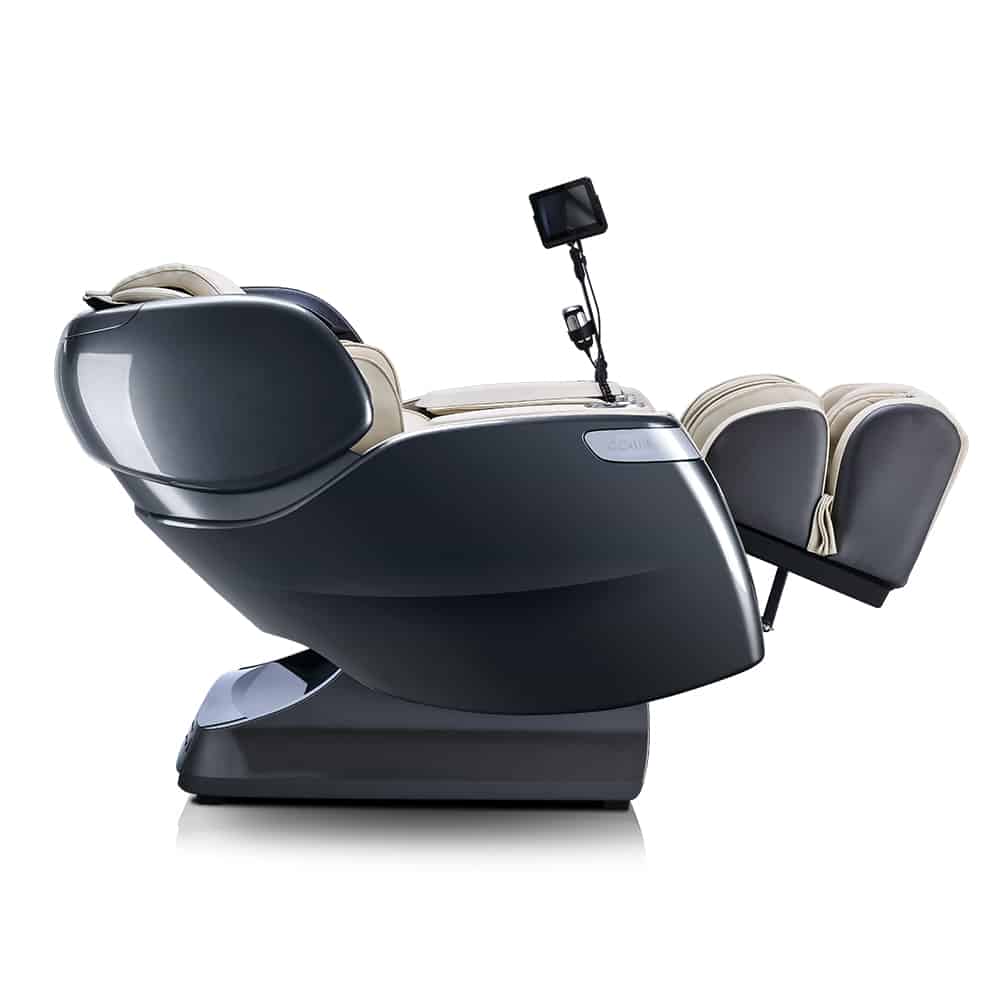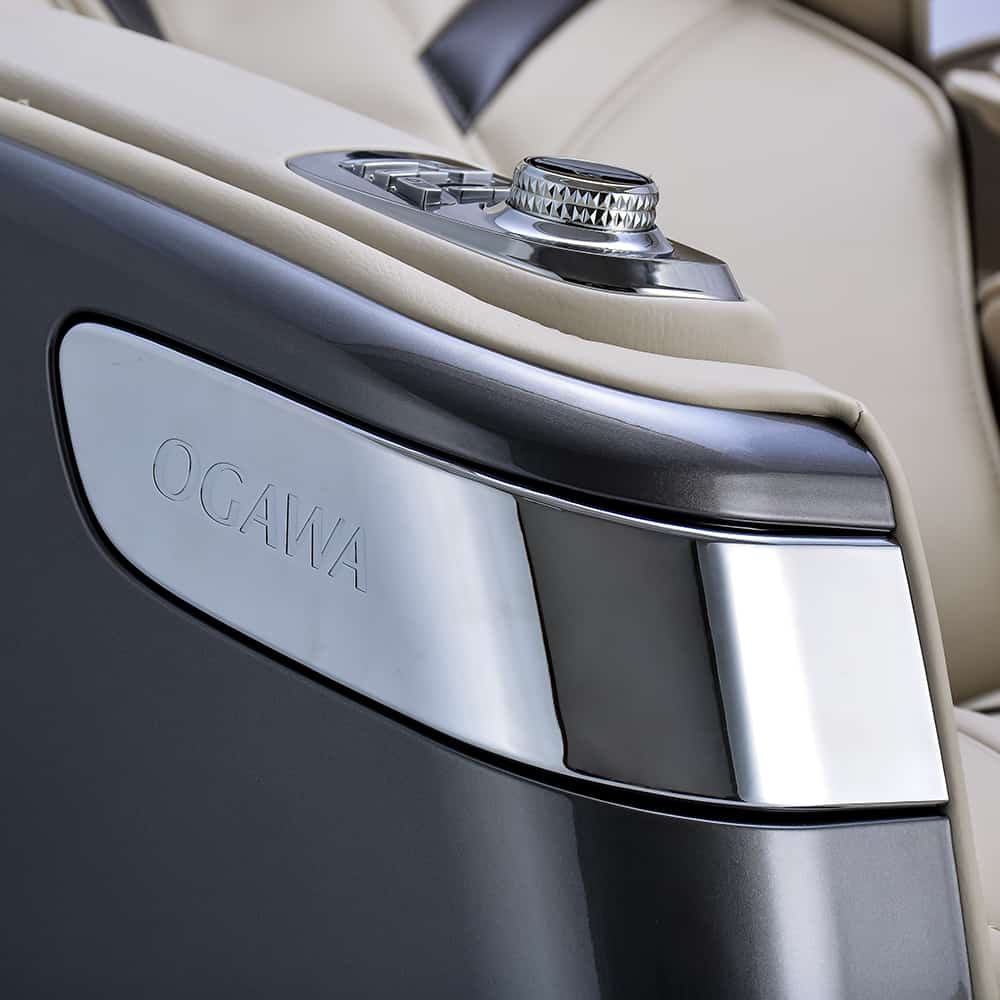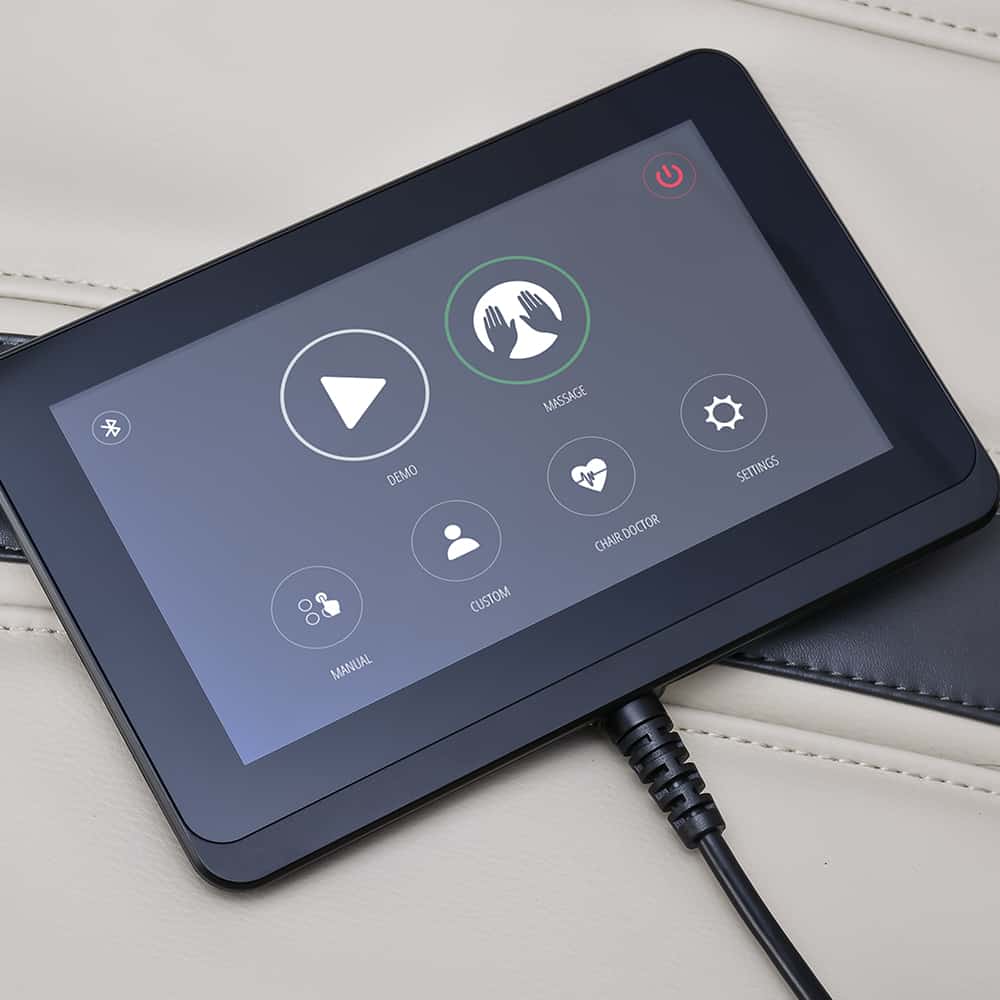 Ogawa Master Drive AI 2.0 Massage Chair
The Ogawa Masterdrive AI 2.0 is a new release and is currently our #1 premium model of 2023, and easily the best chair of the year. The Master Drive AI is packed with next-generation features like 6th Gen 4D Vario motion roller technology (Over 500 Massage Combinations), with more sensors, faster processors, brushless motors, heated knee massage, Samsung Table remote, Alexa Voice Controls, a Dr. Program w/ AI, and much more. There is no other chair that compares You definitely will not be disappointed with the Ogawa Mater Drive AI 2.0 - it is truly a game-changer!
Learn More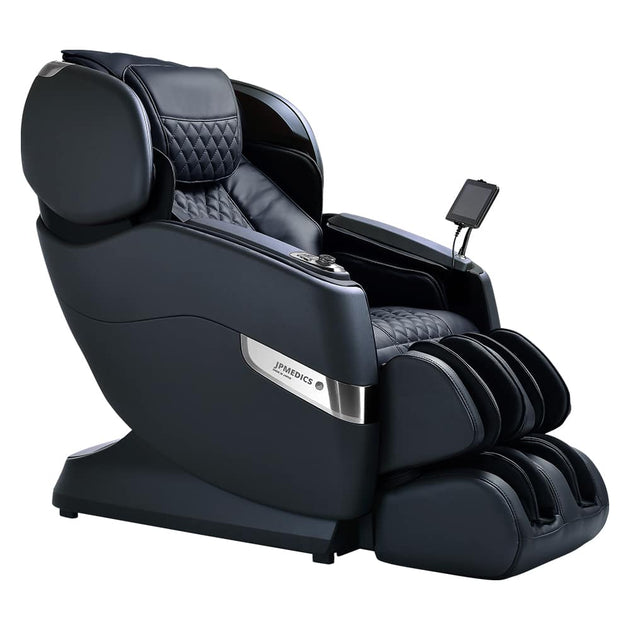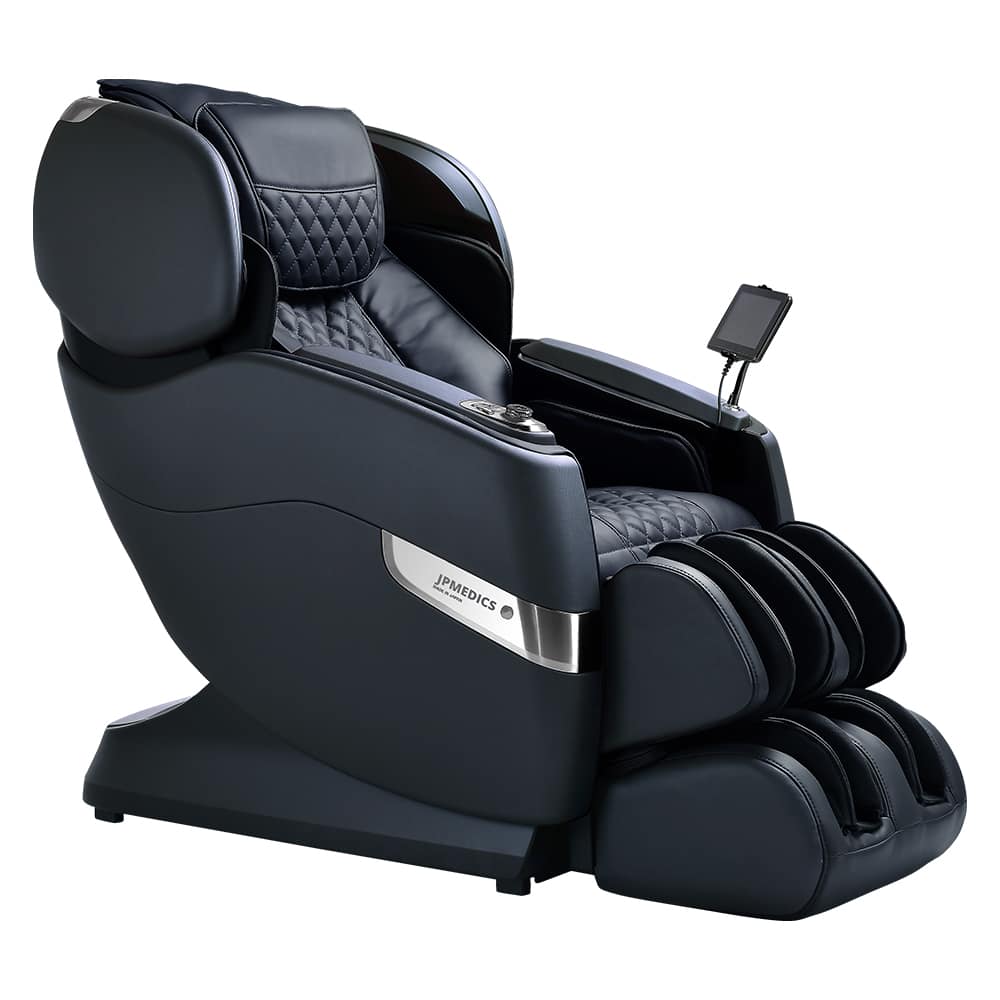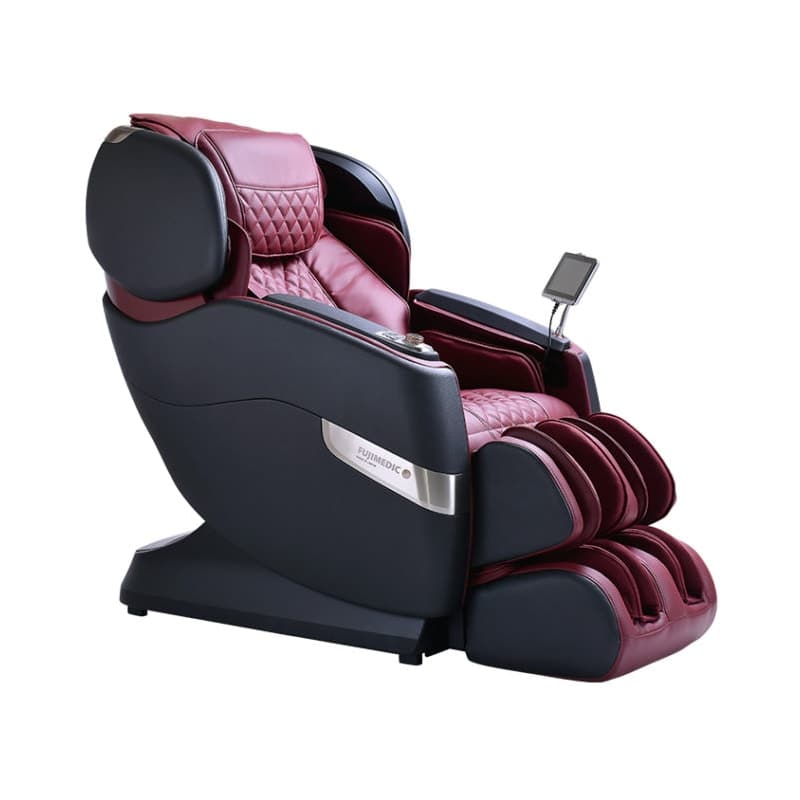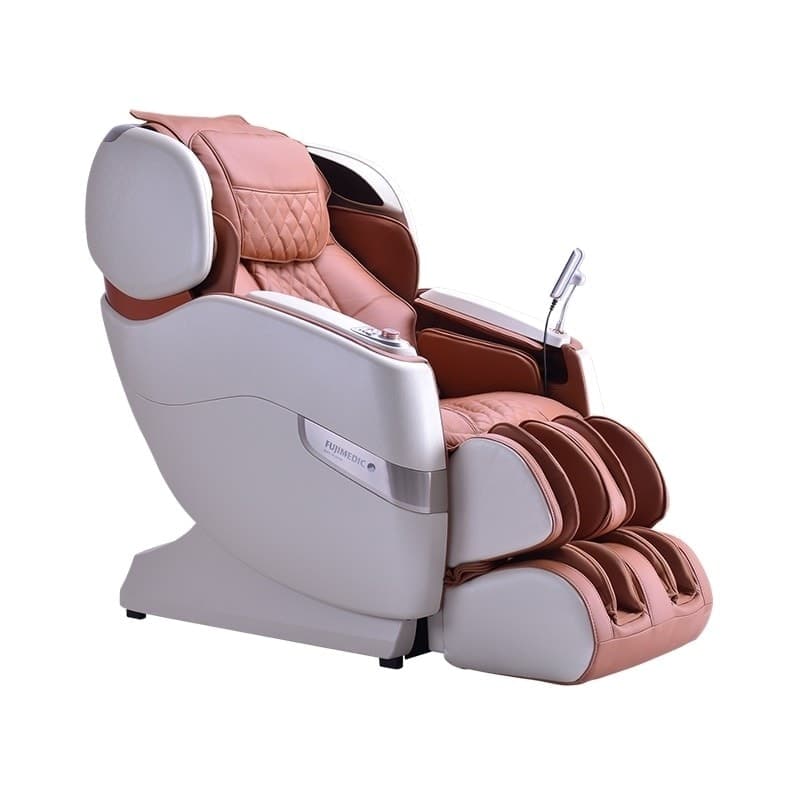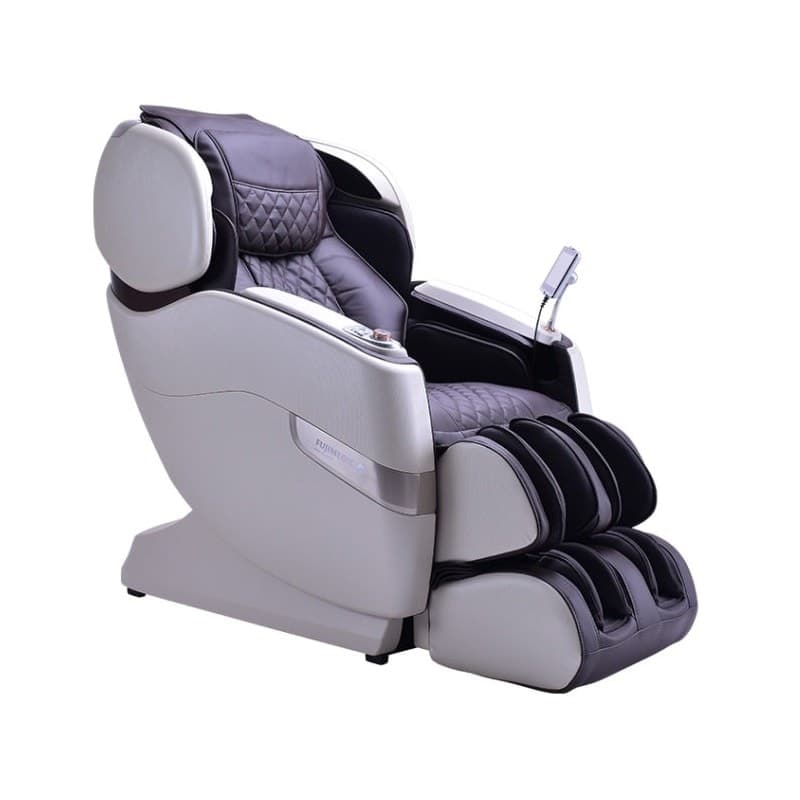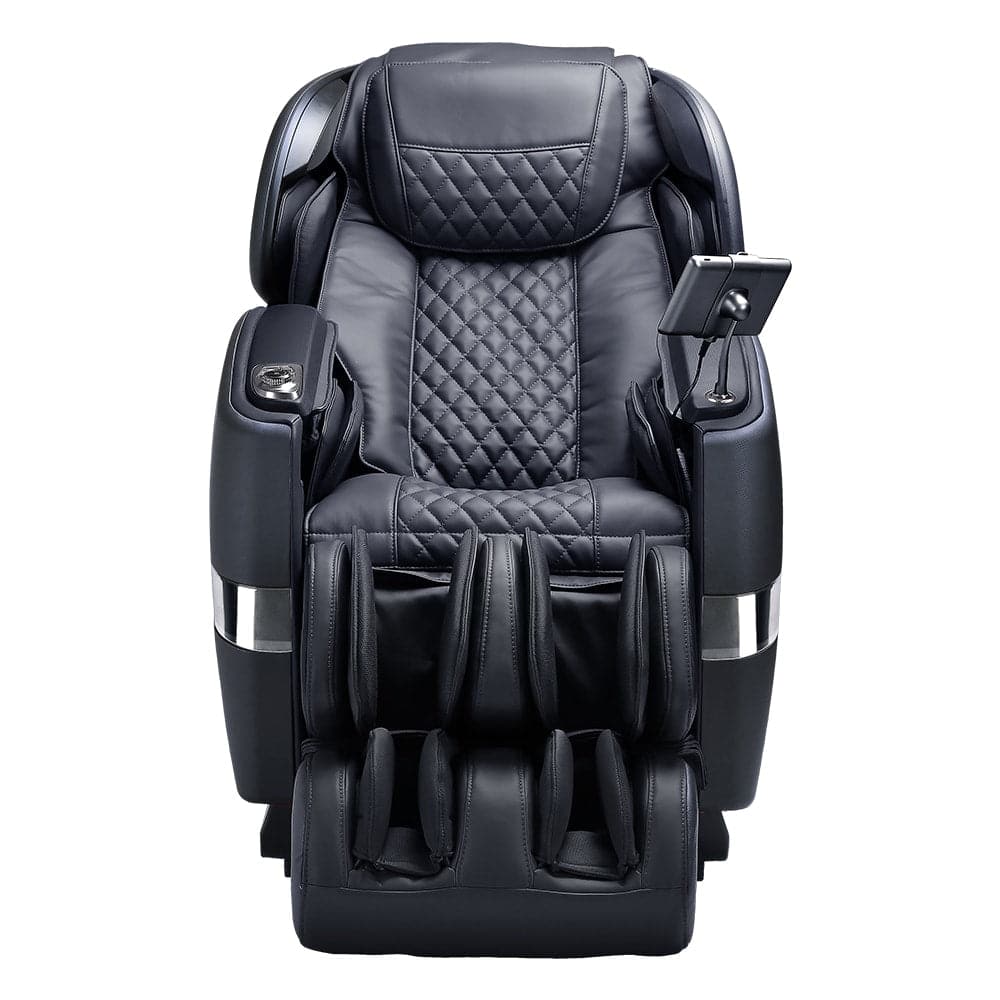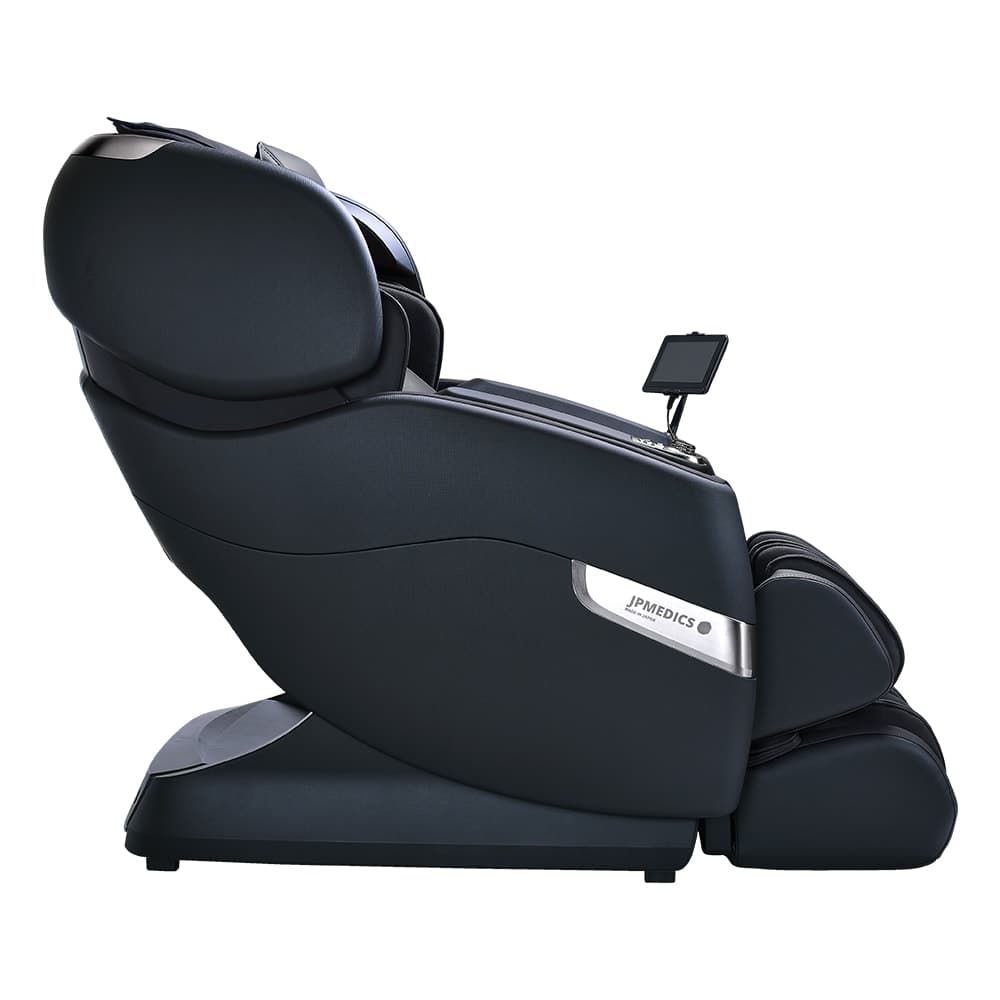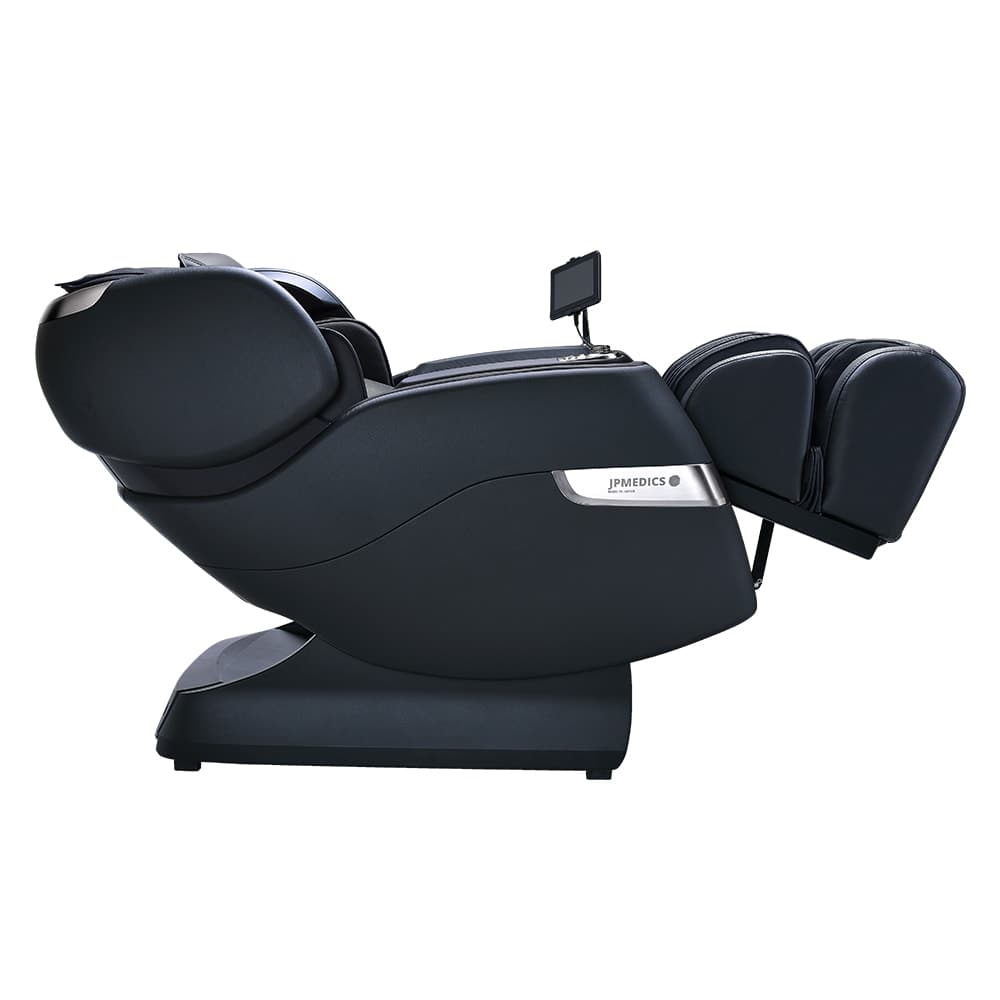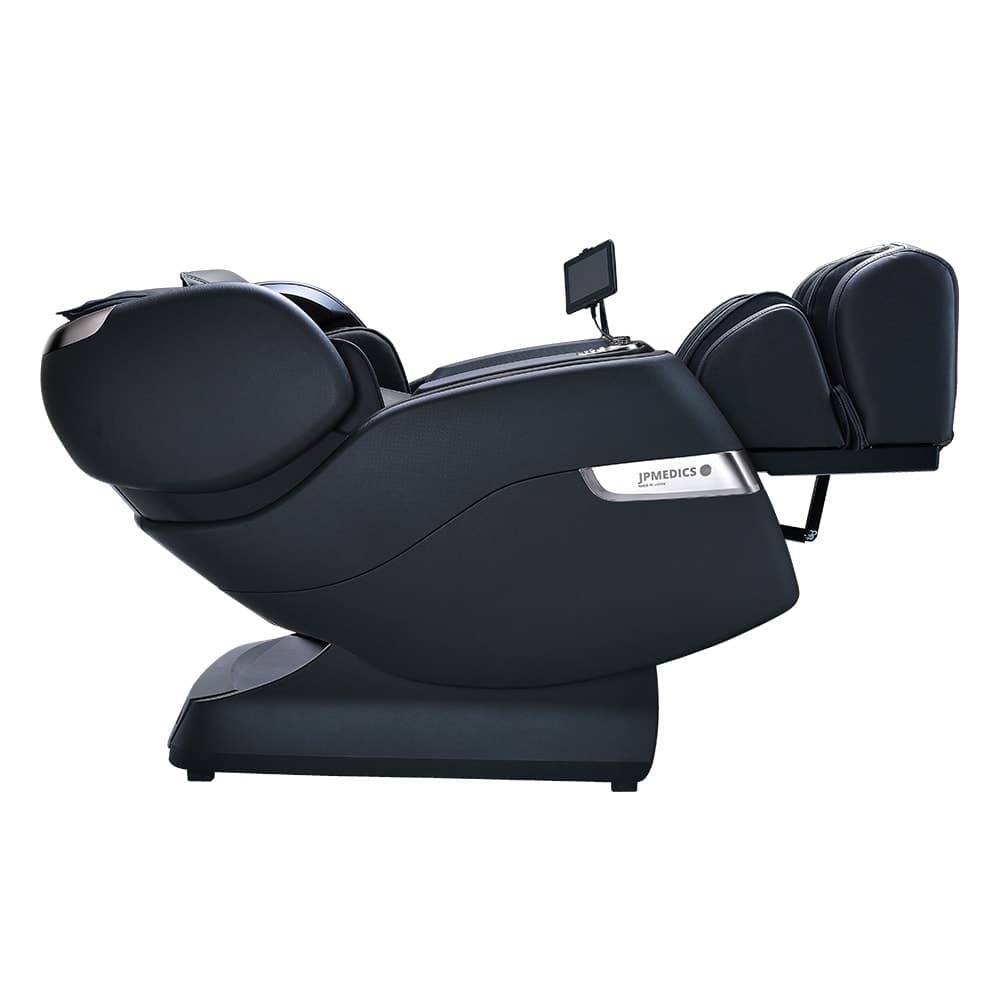 JPMedics Kumo Massage Chair
The JPMedics Kumo Massage Chair is a Japanese made massage chair with 4D massage roller with an advanced L-Track. Unlike most Japanese massage chairs, The Kumo also features Zero Gravity Recline and Reflexology Foot Rollers. Combined with expertly choreographed massage programming, heated knee therapy, and touchscreen tablet design for easy access to massage functions and adjustments.
Learn More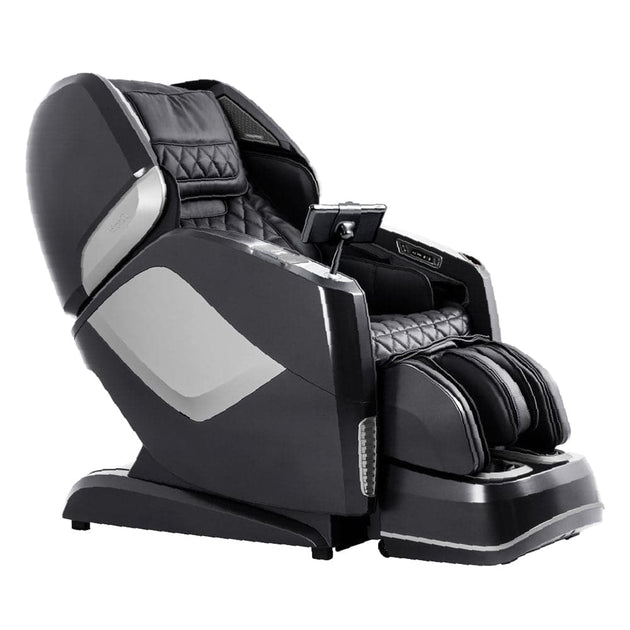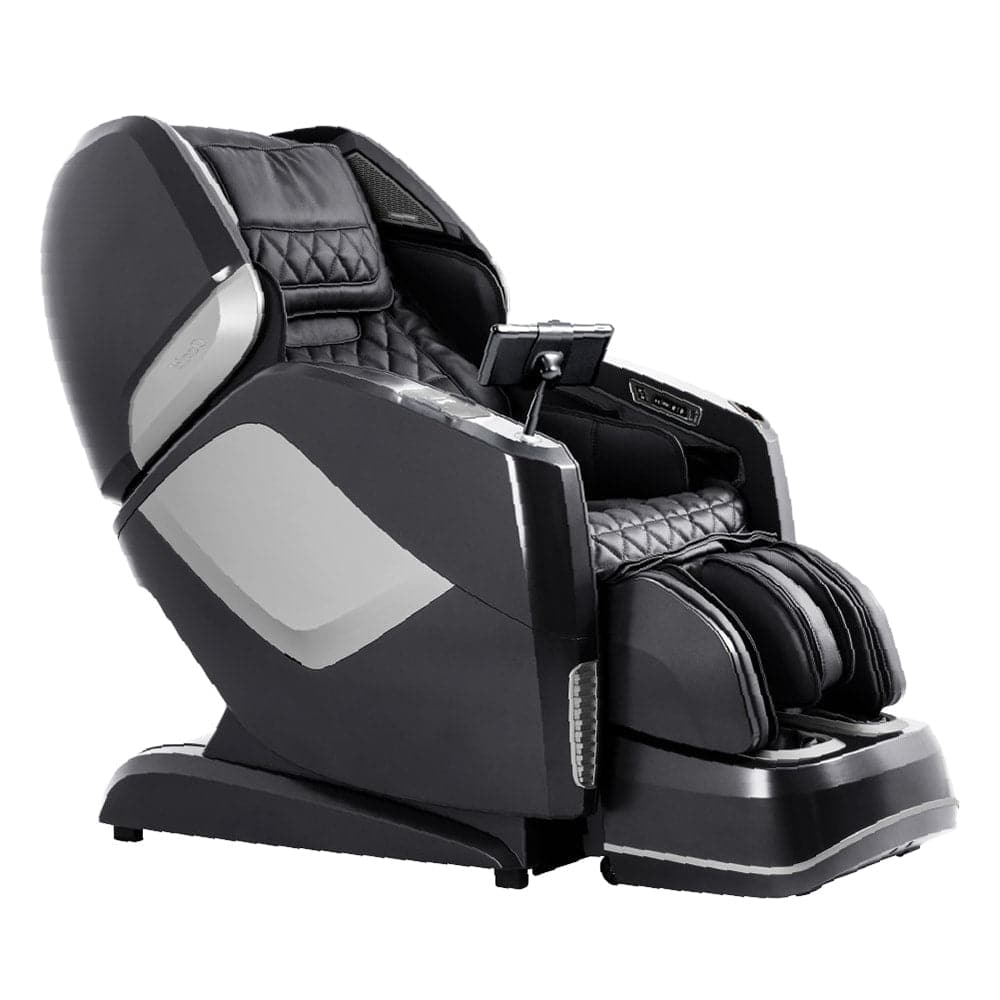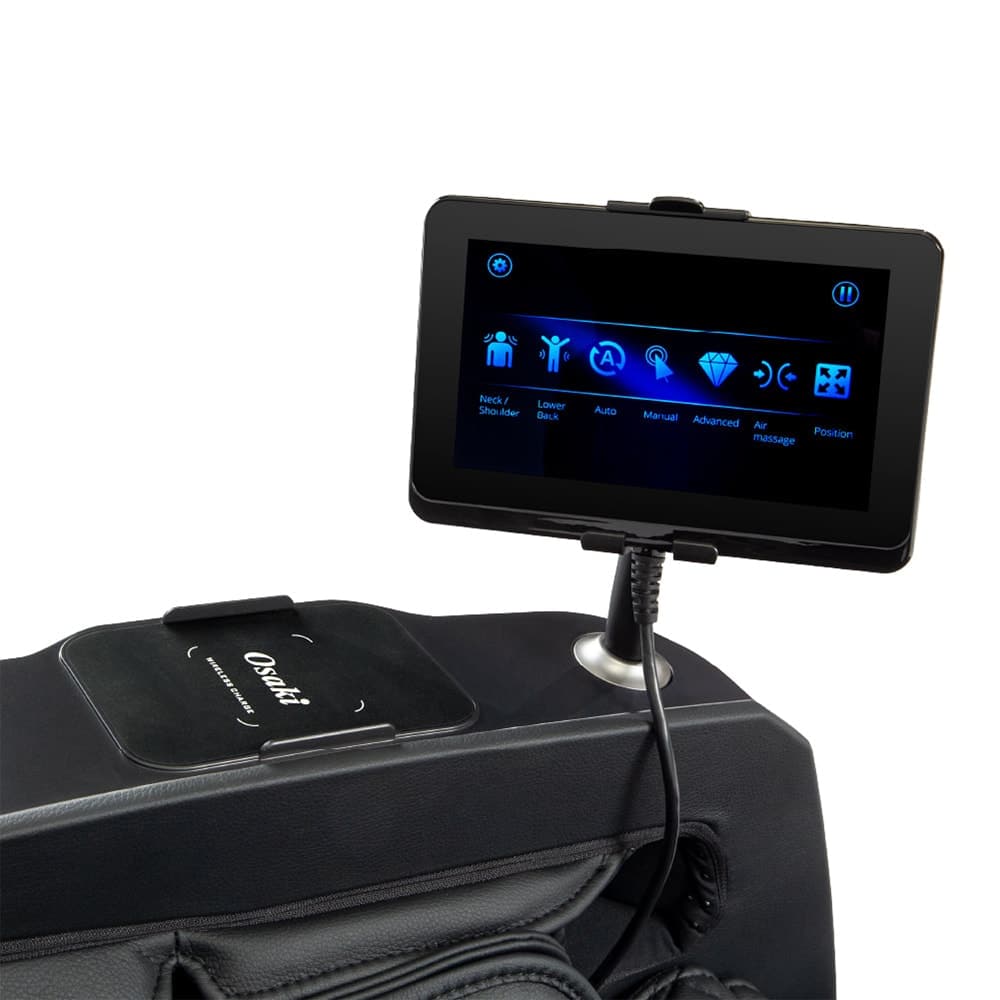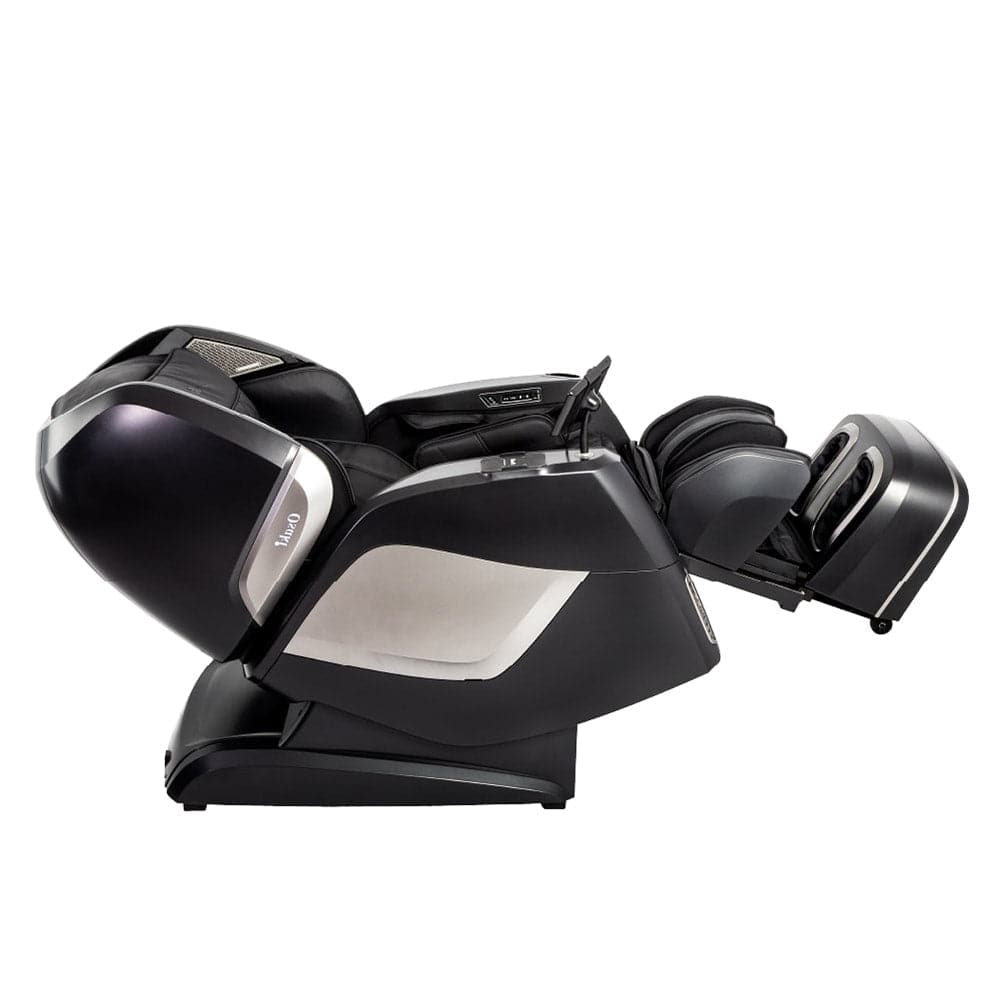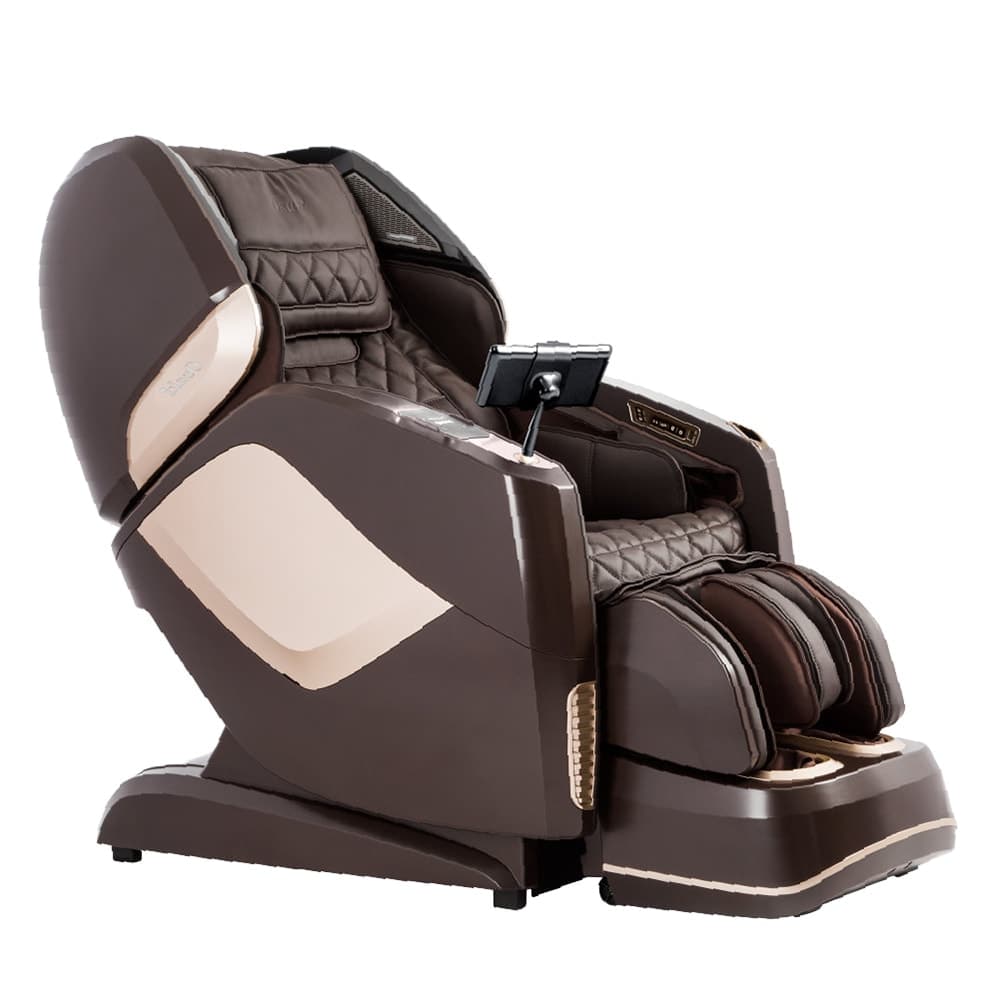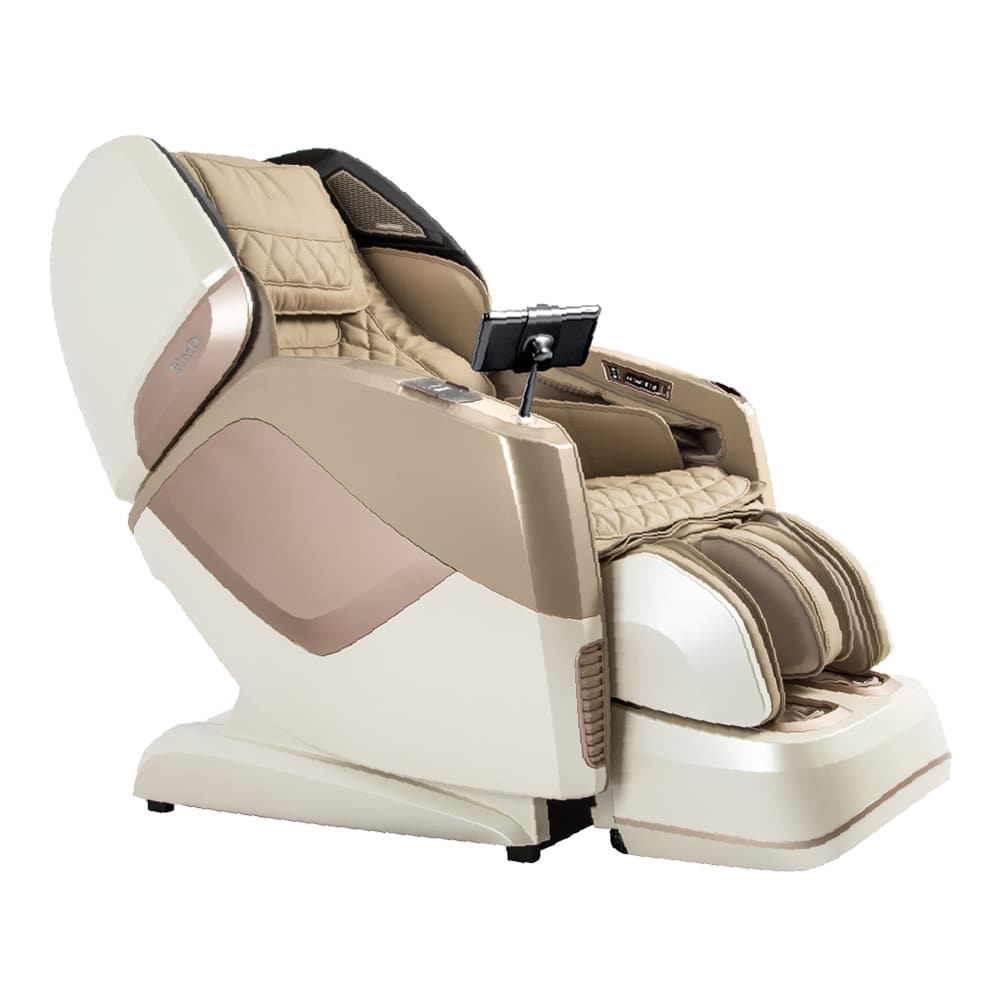 Osaki OS-4D Pro Maestro LE Massage Chair
The Osaki Maestro LE is another new release and is an upgrade to the original Pro-Maestro. The LE model has a smoother and quieter massage experience, updated 4D roller technology, a new easier to use touch-screen remote, wireless charging, more in-depth stretching program, The Maestro LE has quickly taken the place of the Pro Maestro as one of our top-selling models. The new upgraded features made a fantastic chair even better!
Learn More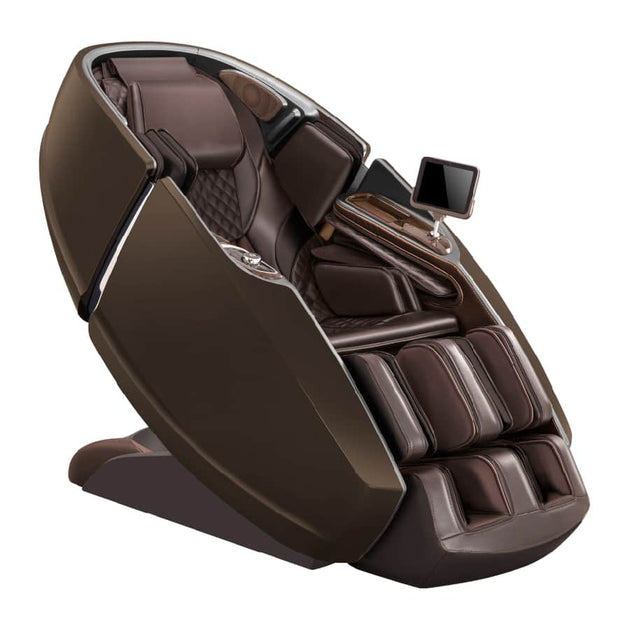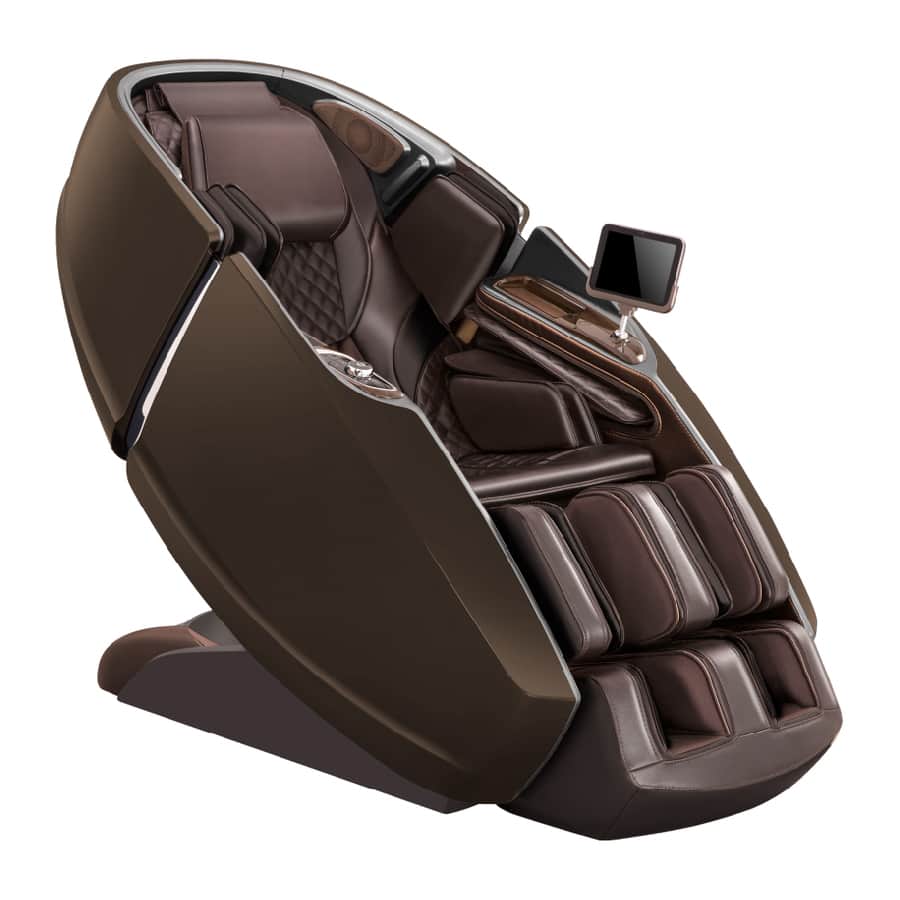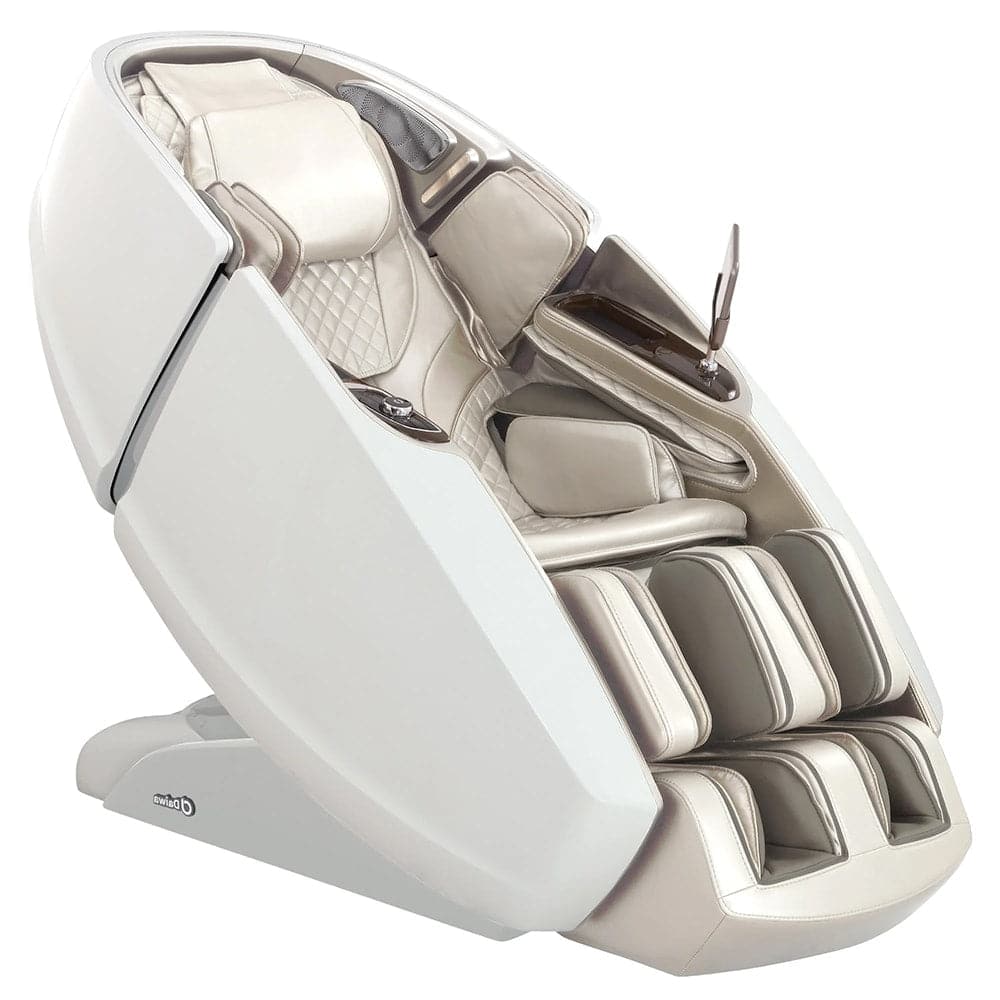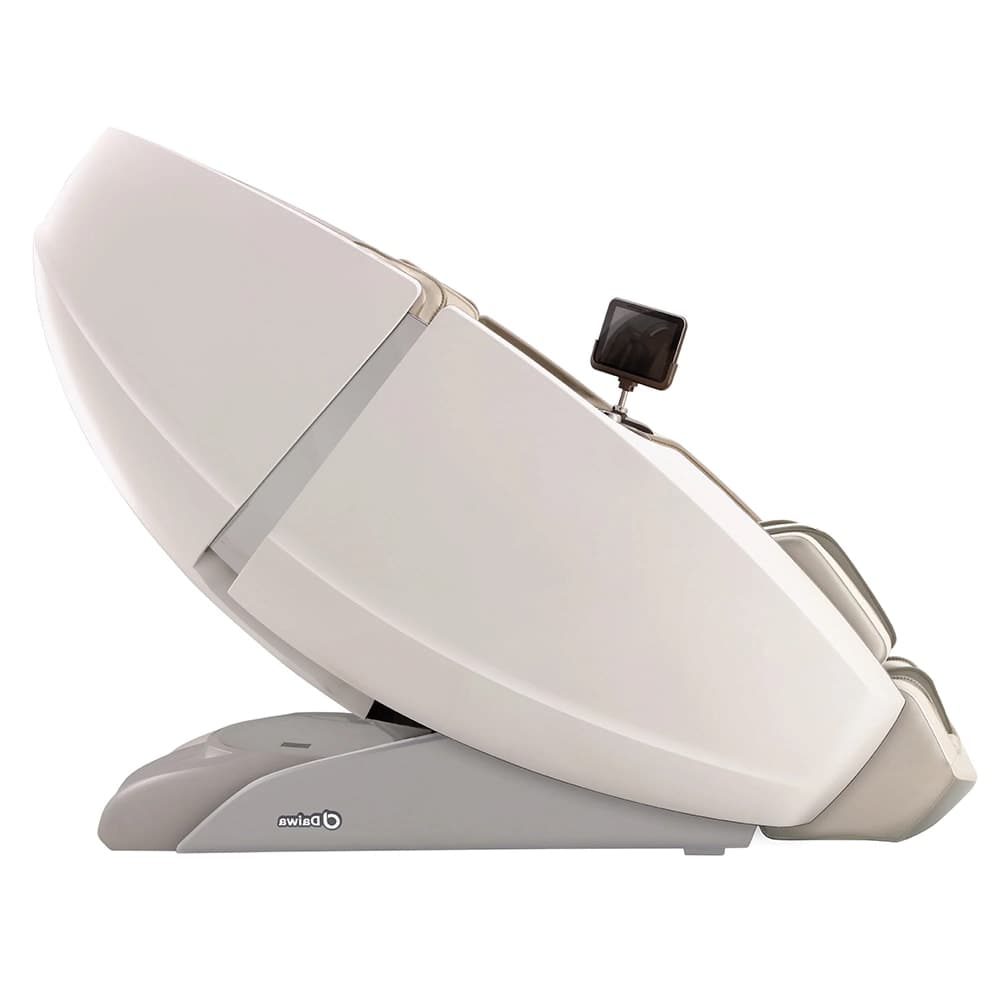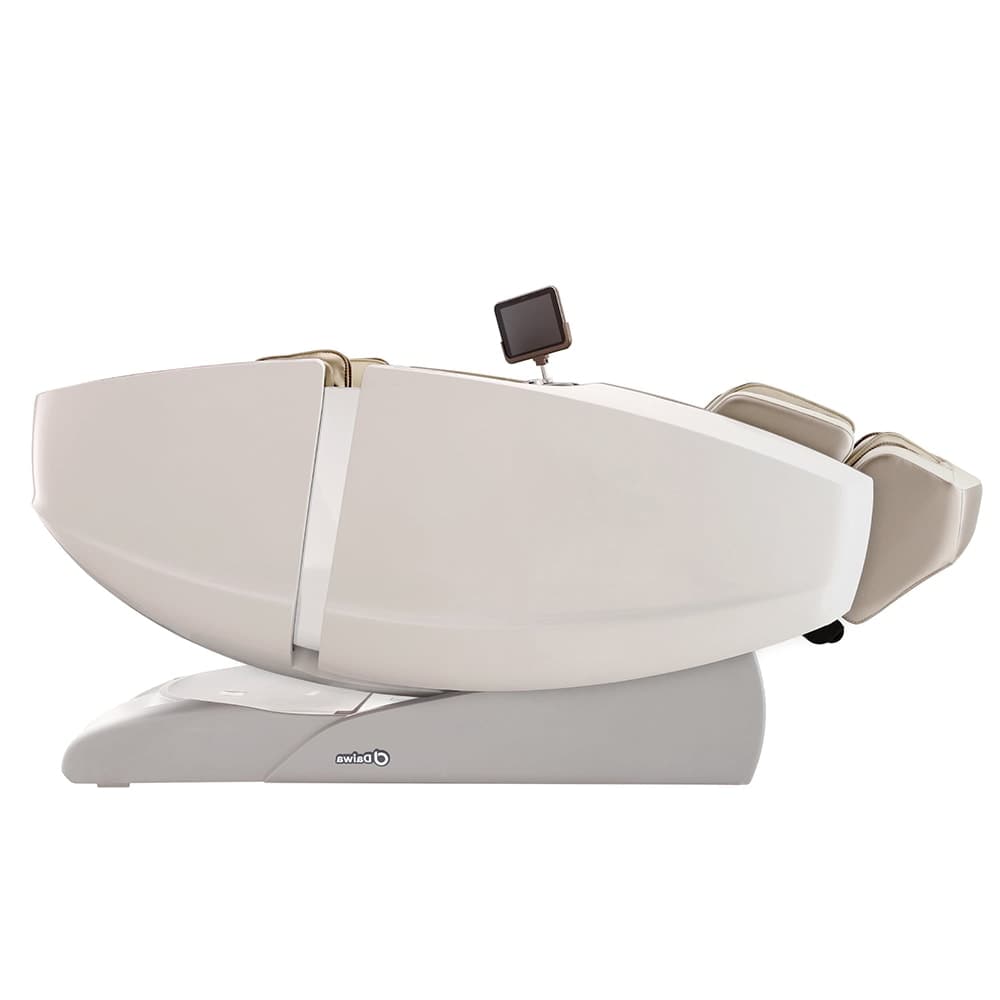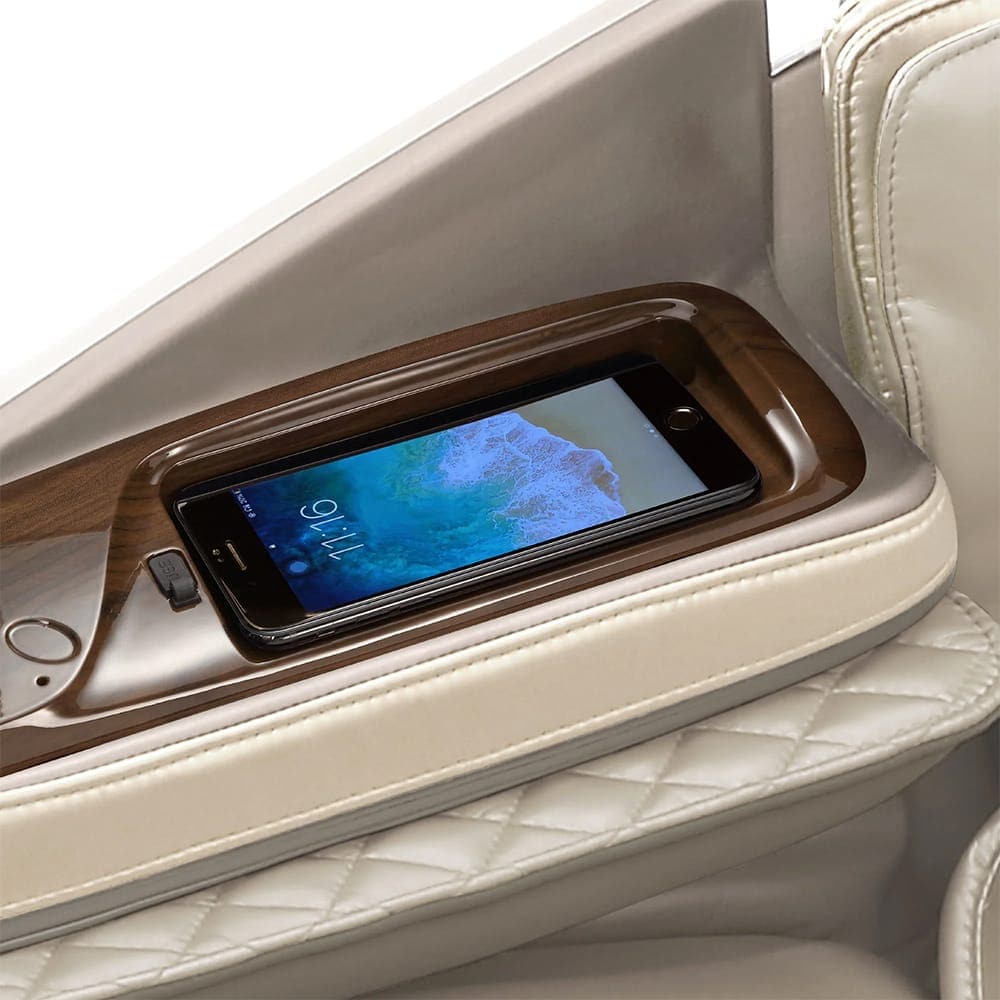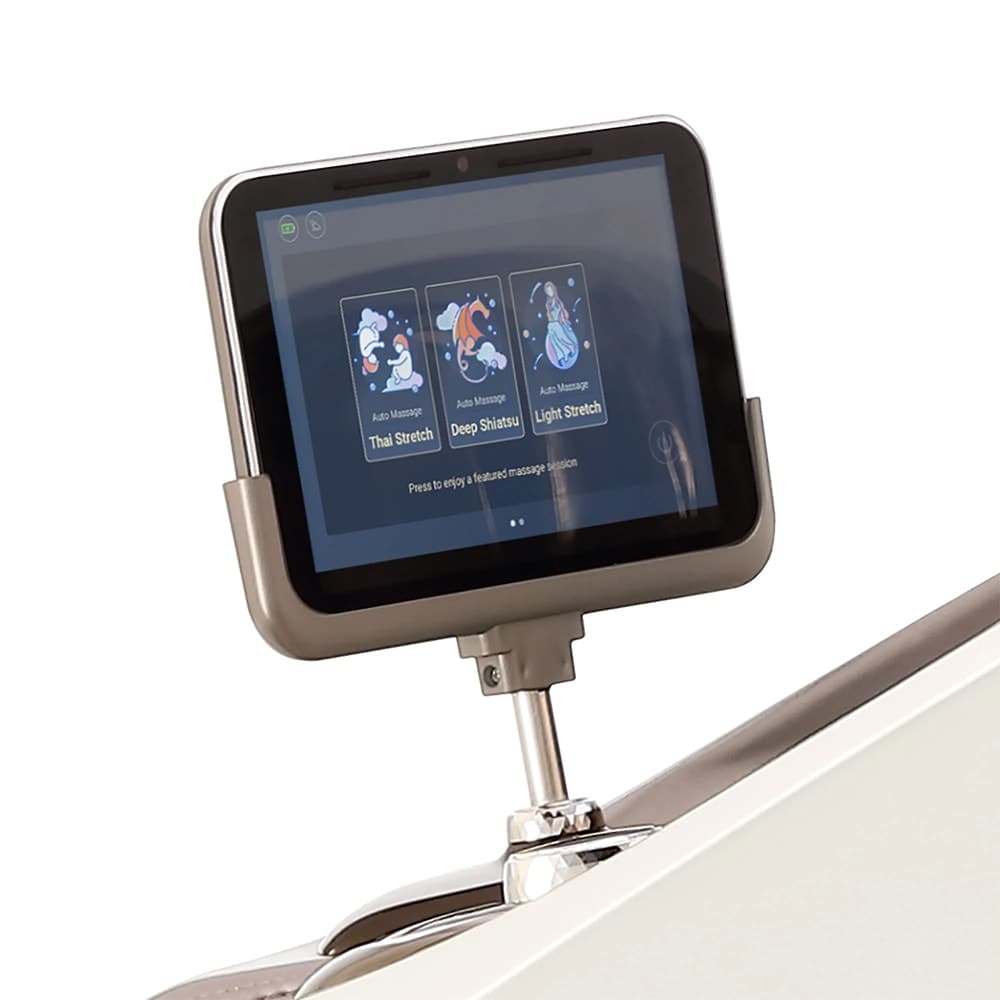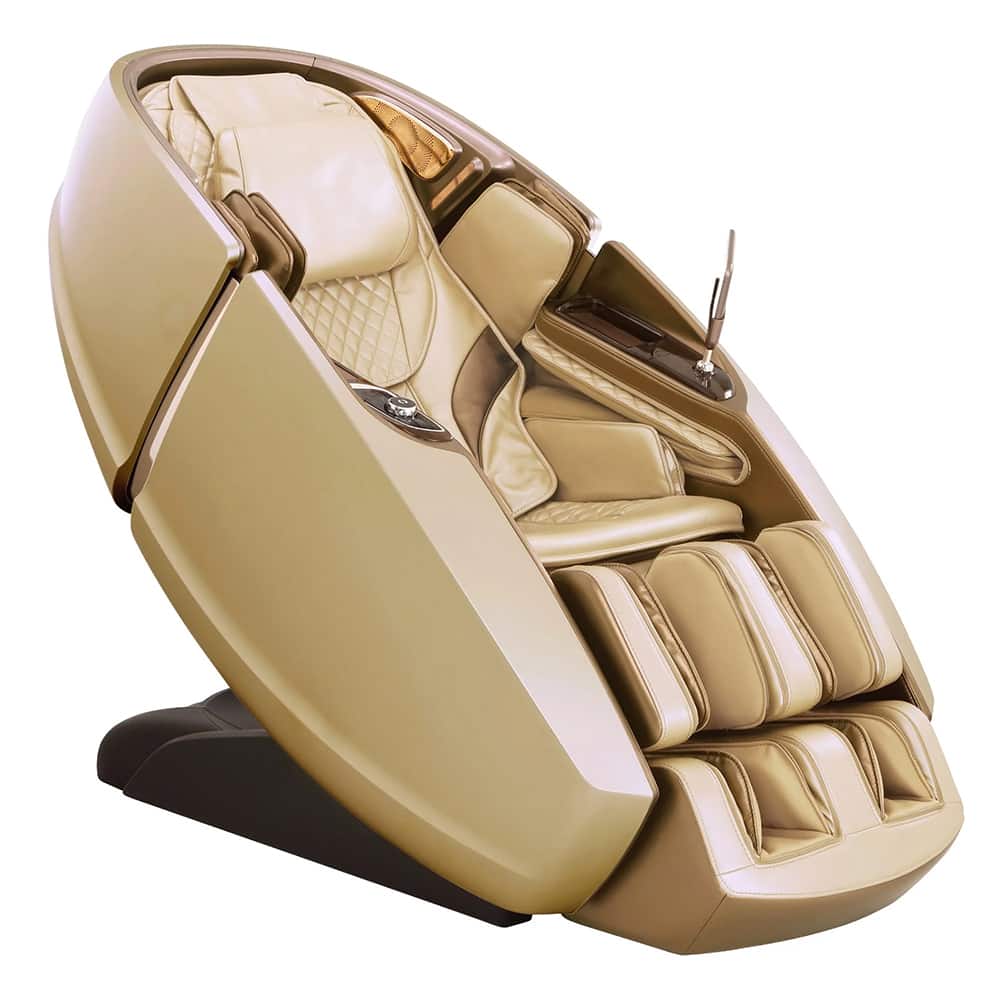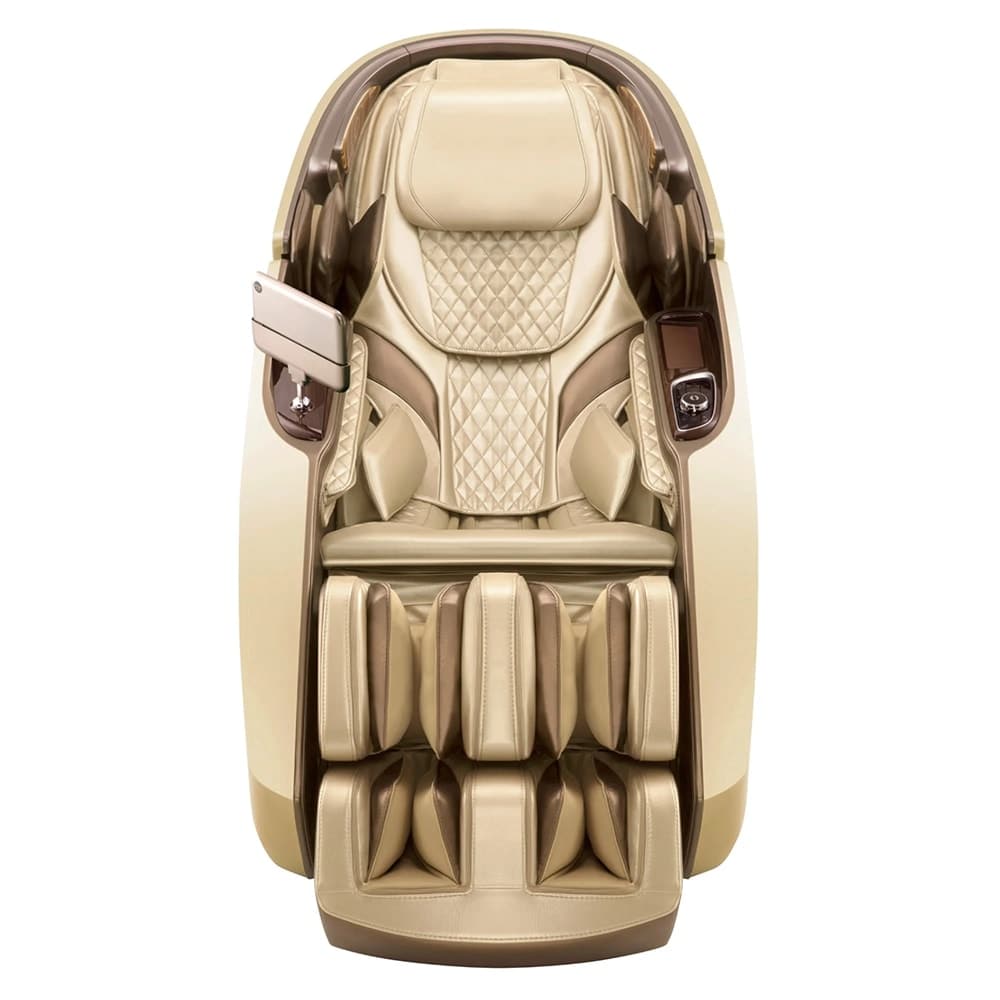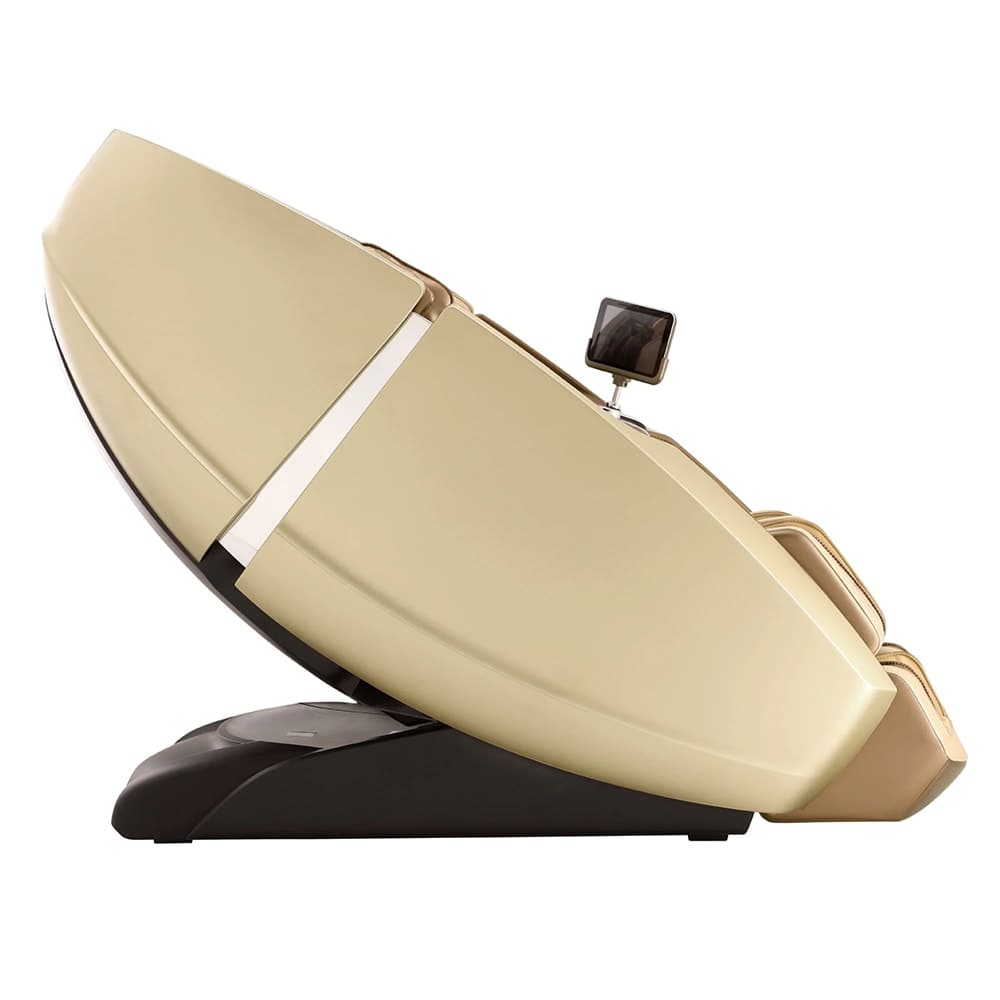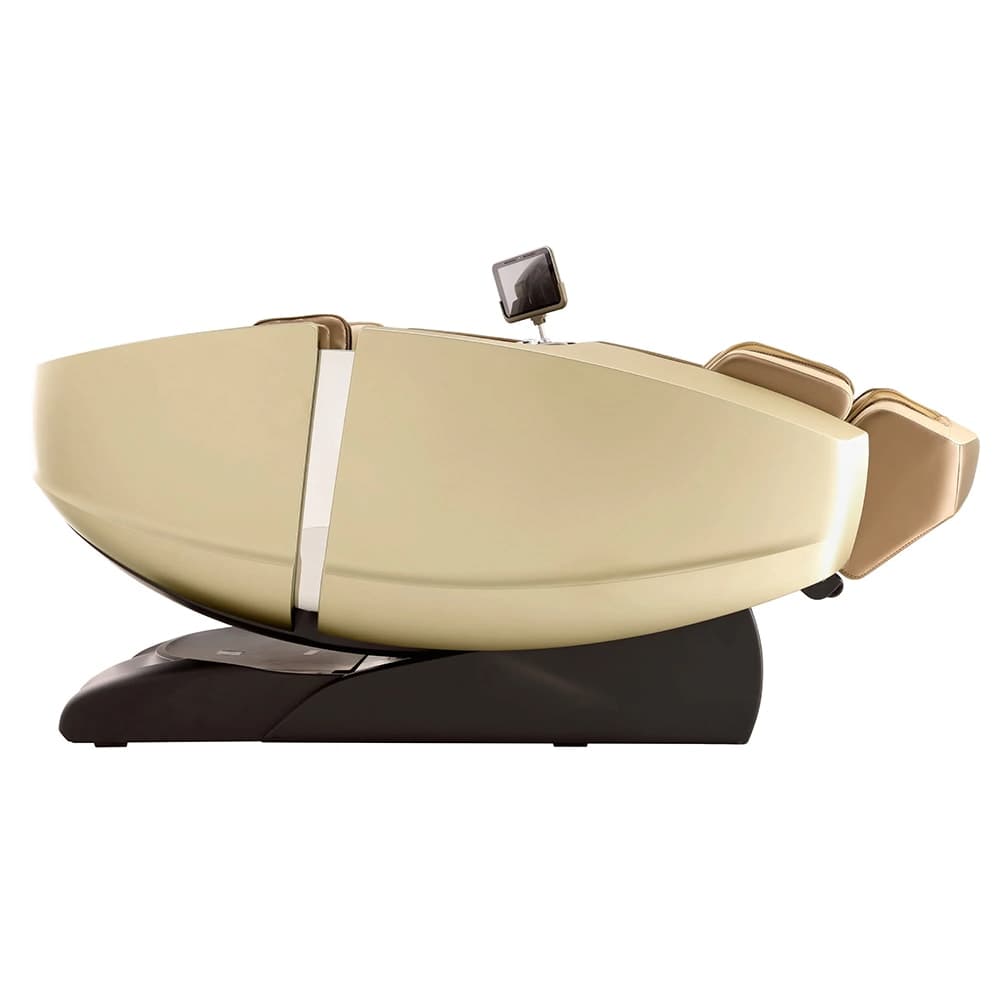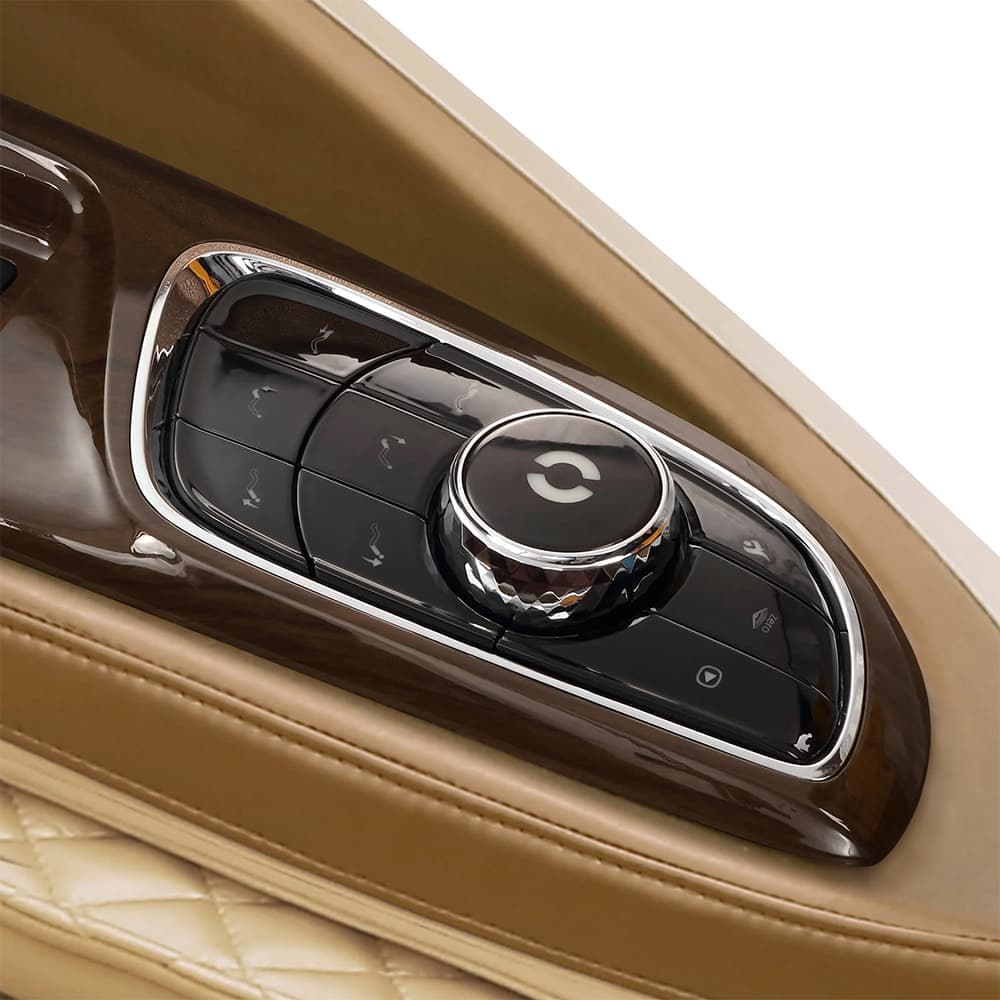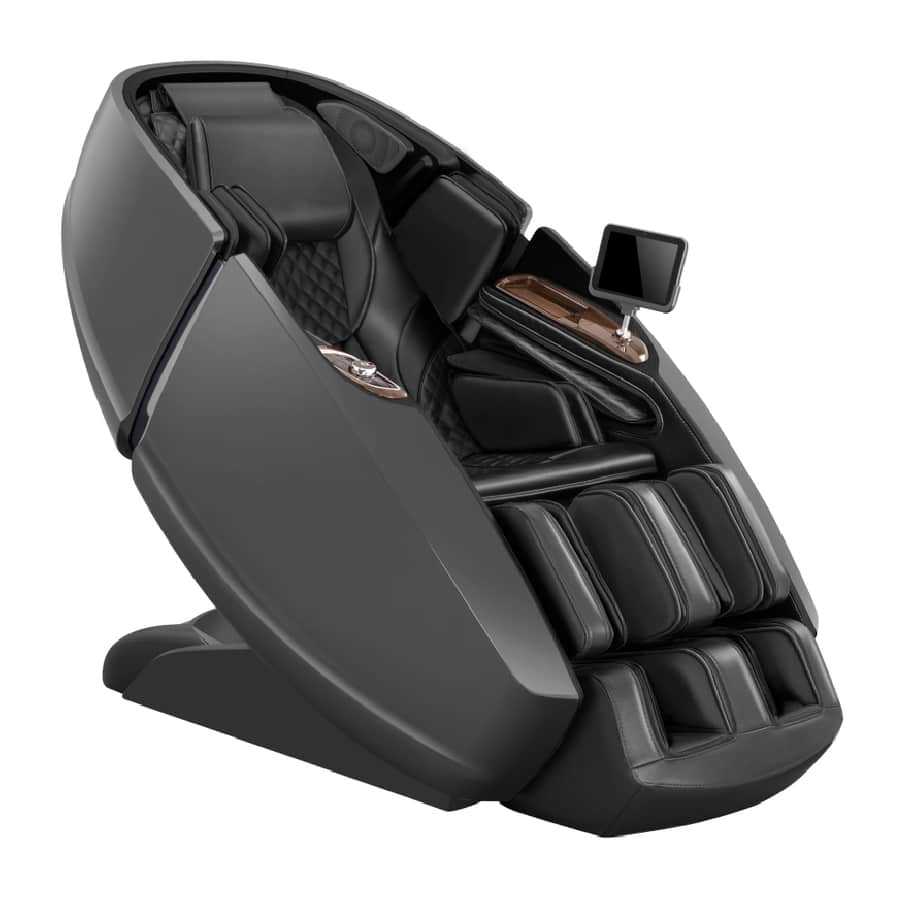 Daiwa Supreme Hybrid Massage Chair
The Daiwa Supreme Hybrid Massage Chair is in a category of its own. Since this hybrid model combines an inversion stretch with an L-shaped massage track, it provides the same effect as a yoga stretch. You can experience a greater reach, a deeper stretch, and a better massage with the multi-stroke 6 rollers system.
Learn More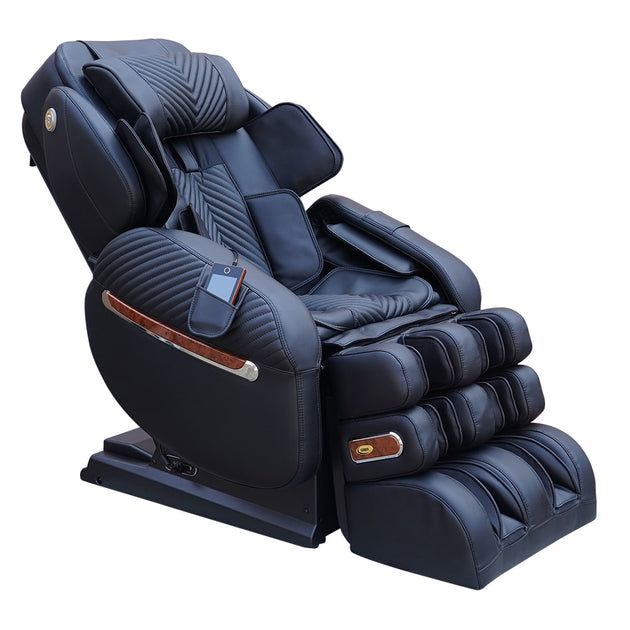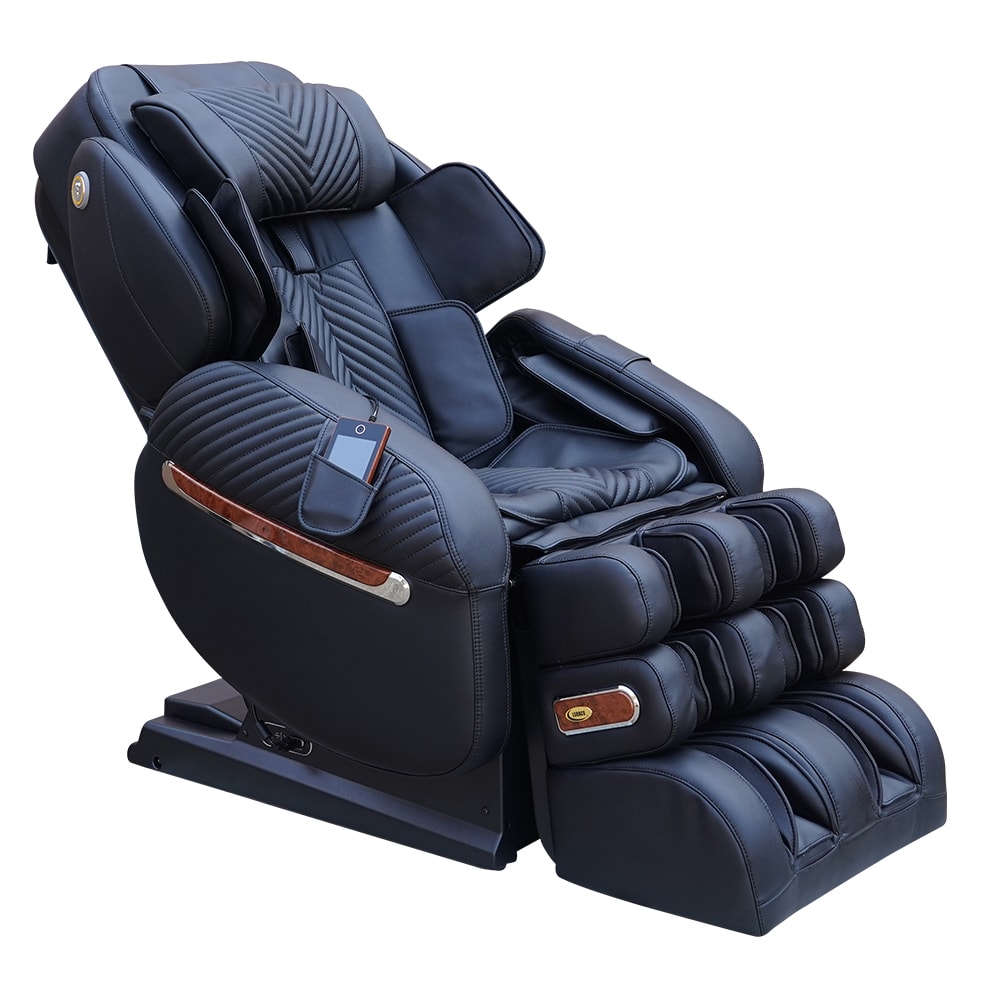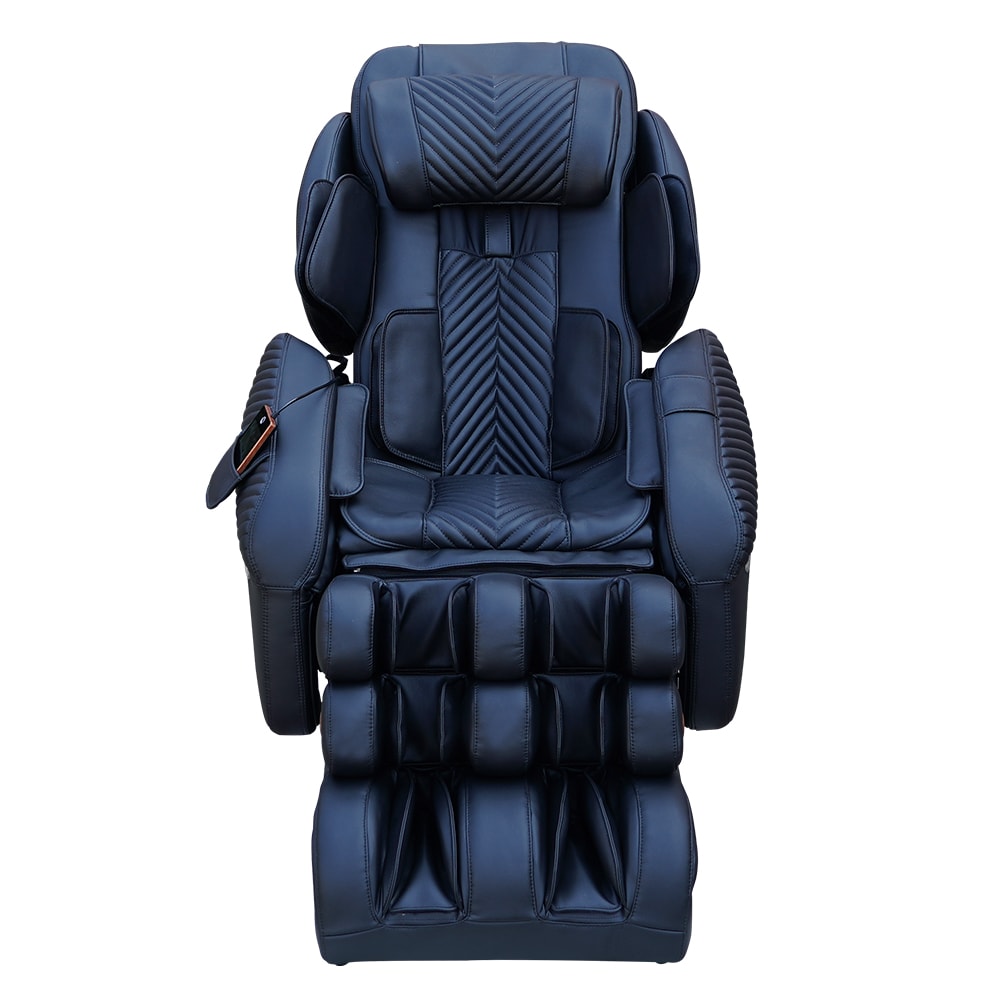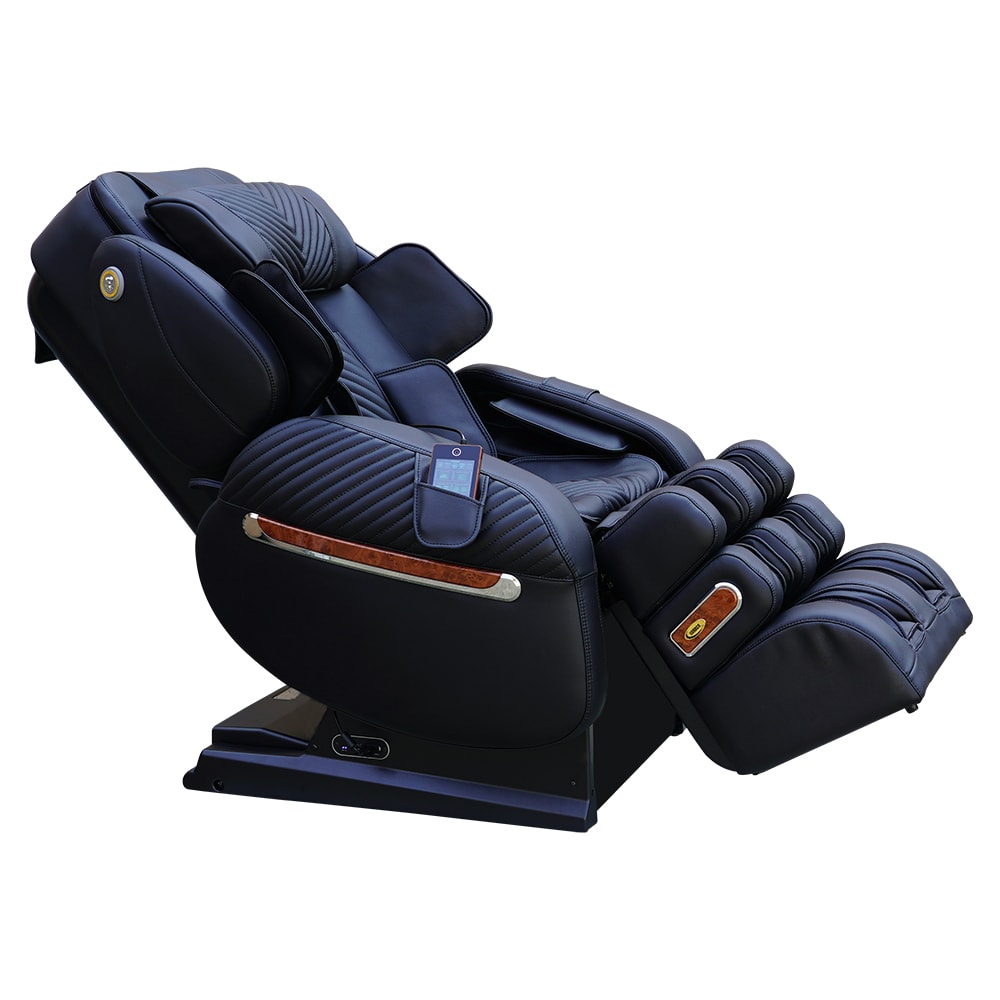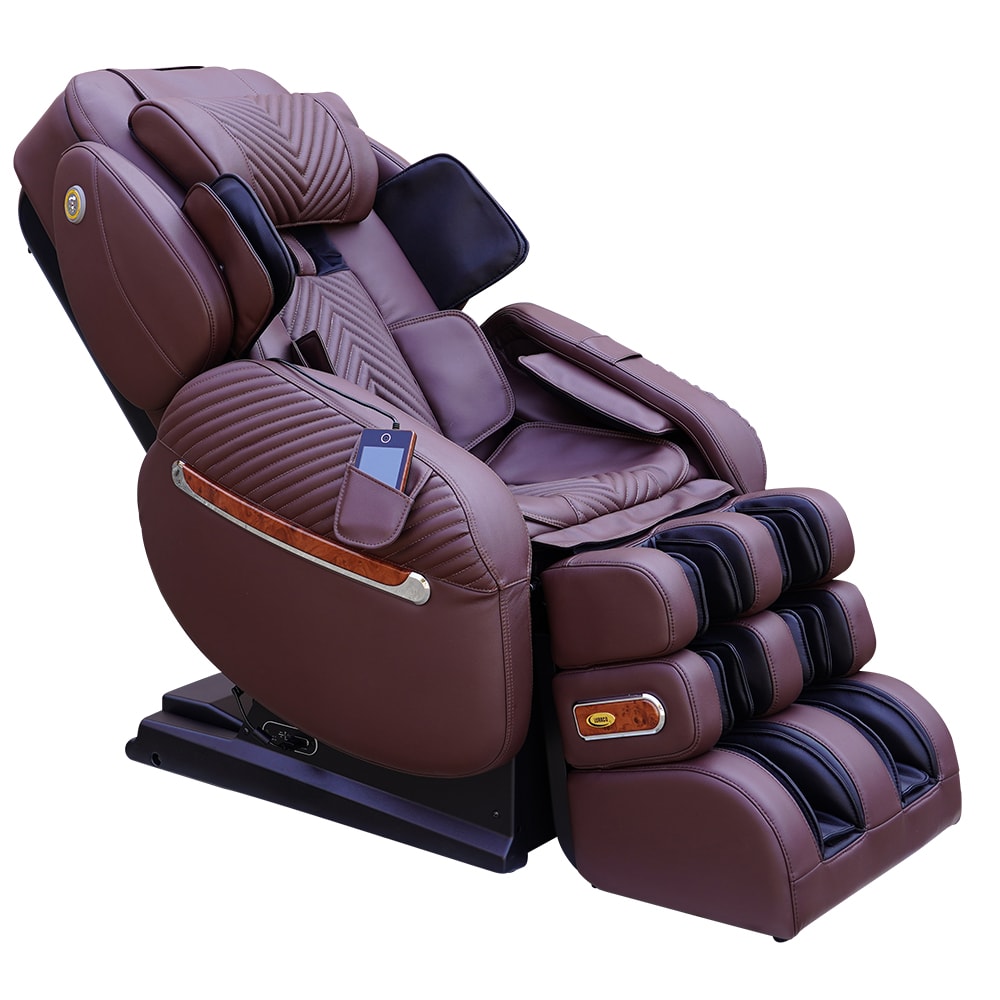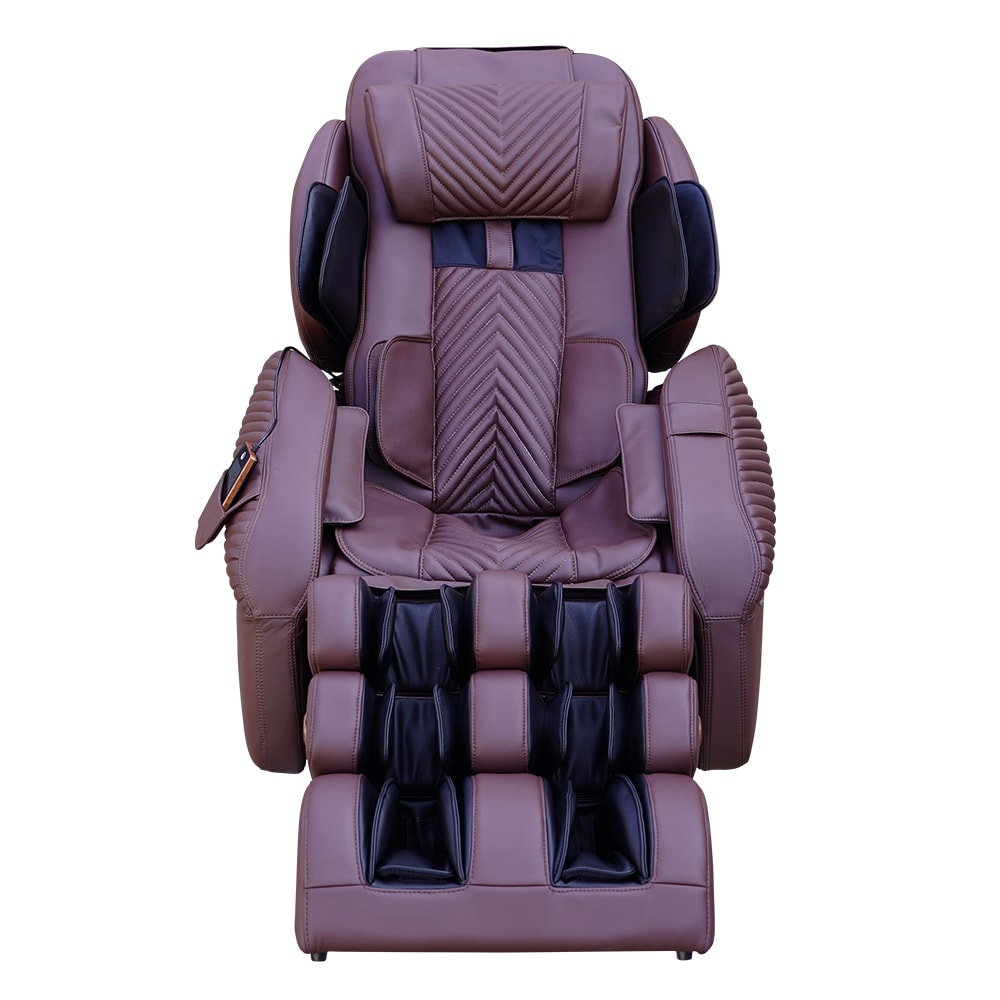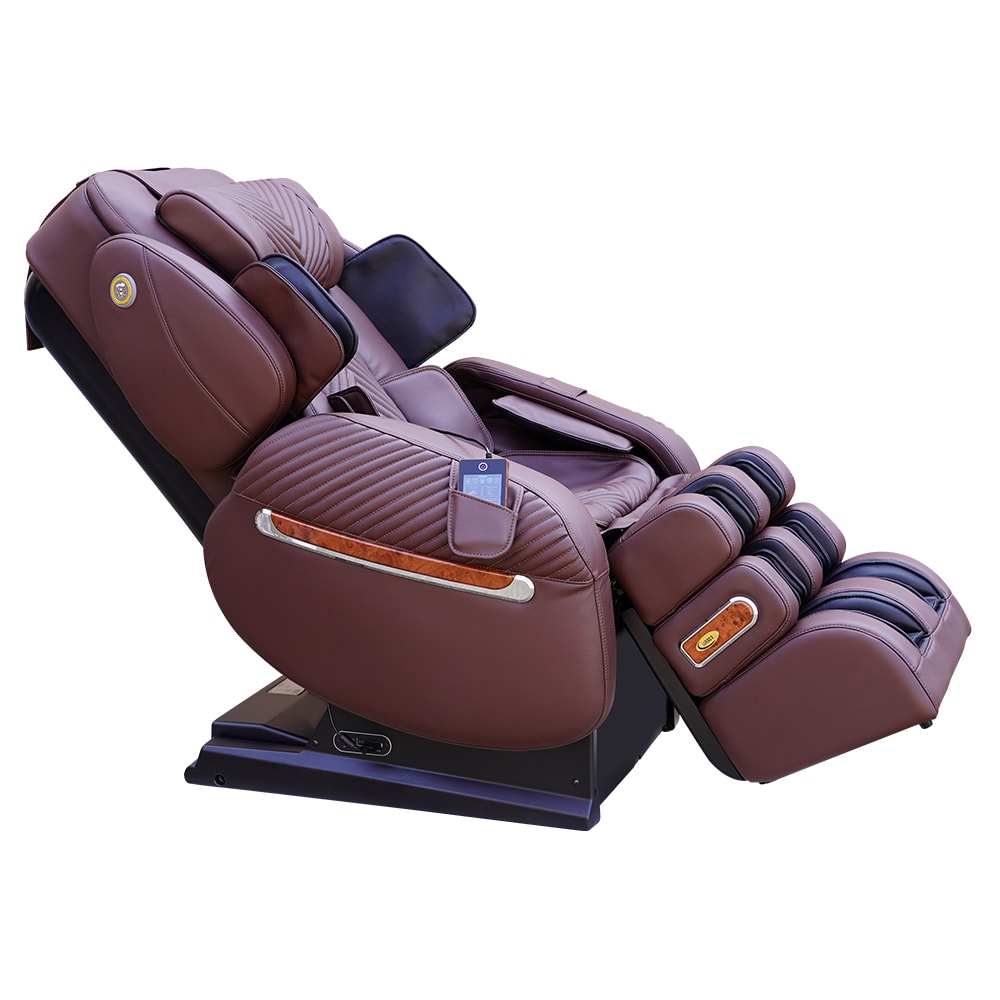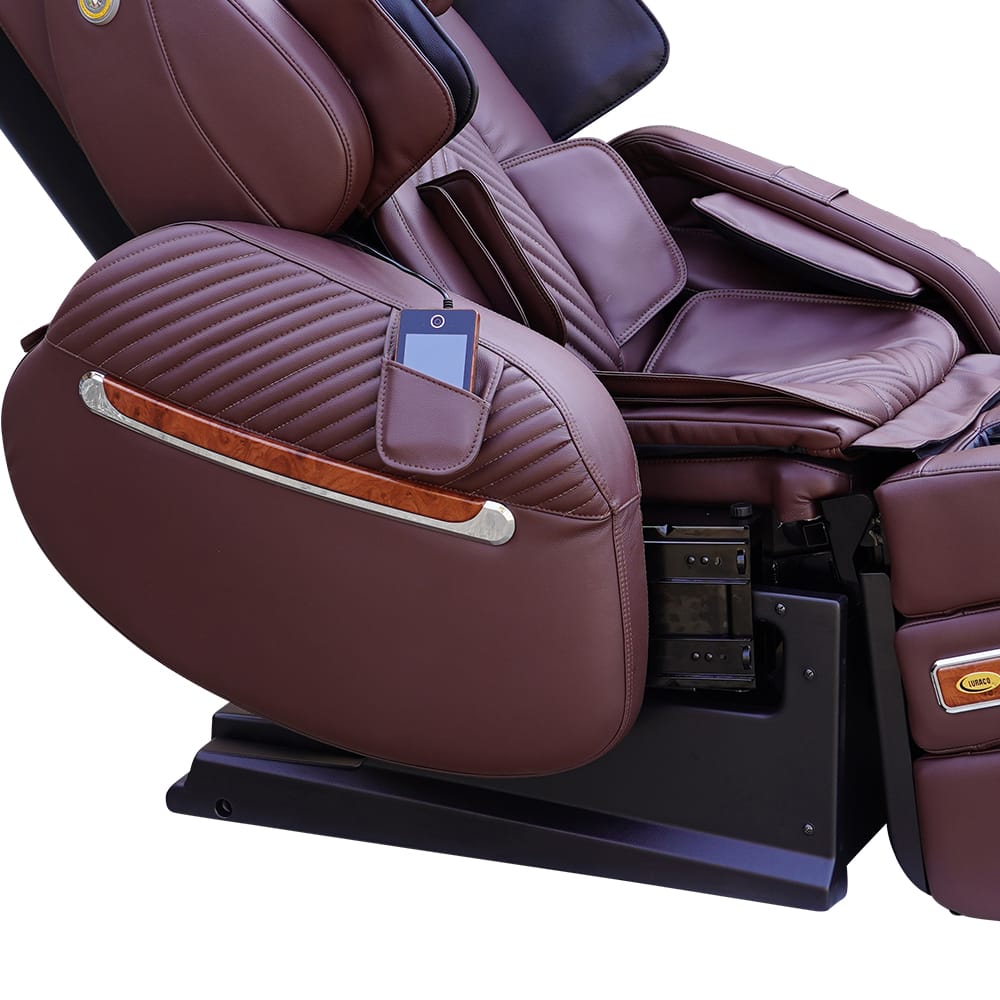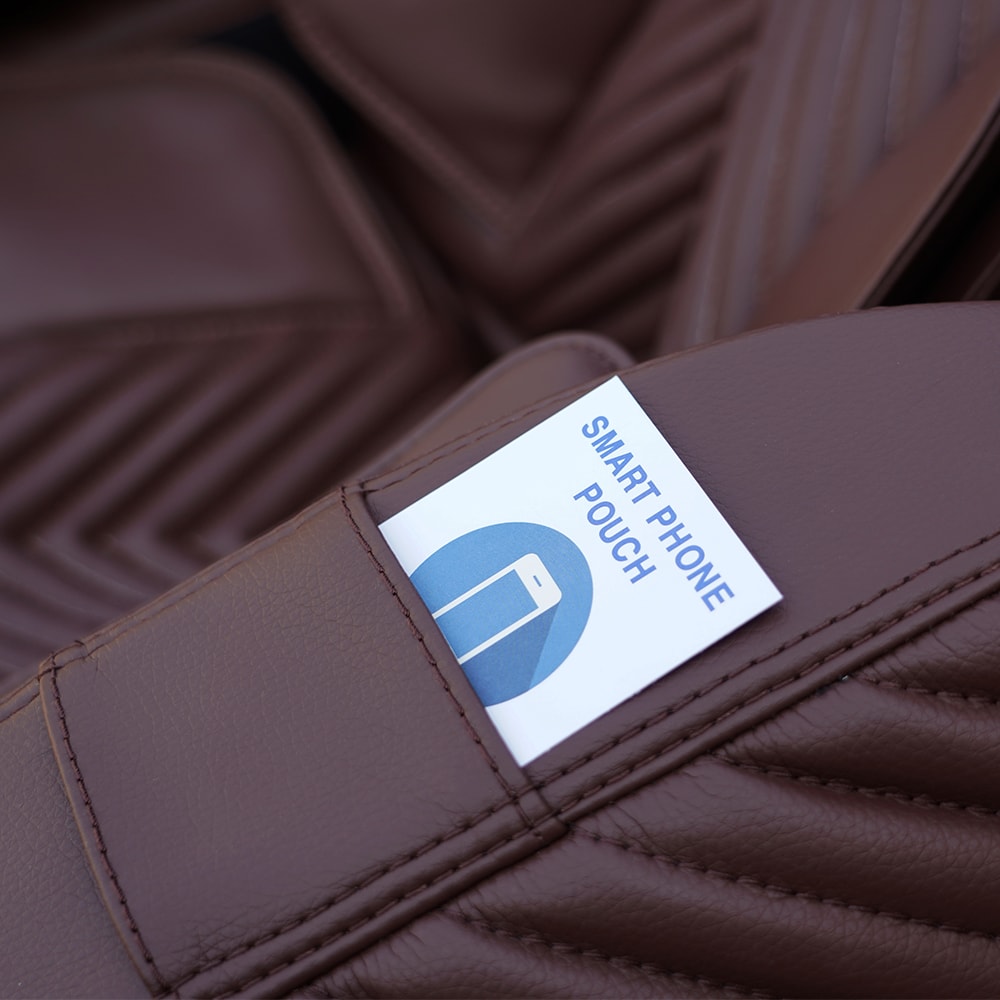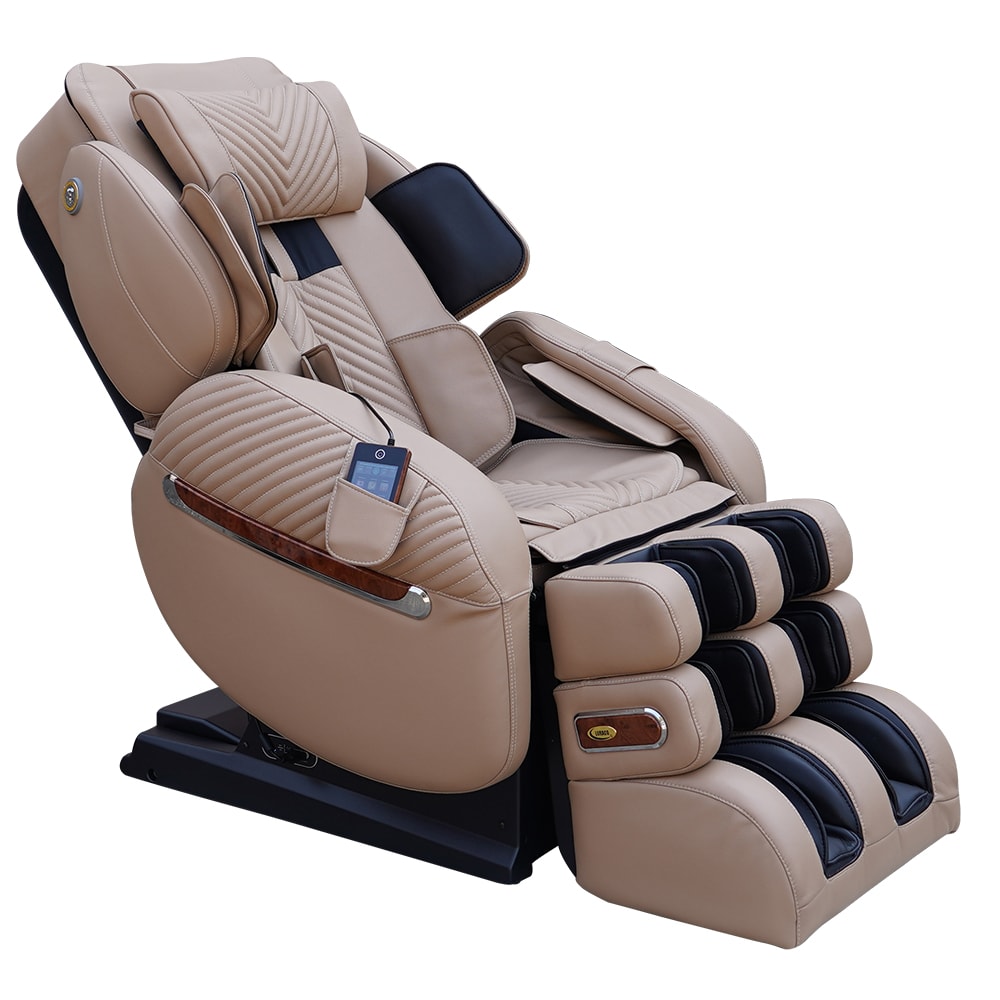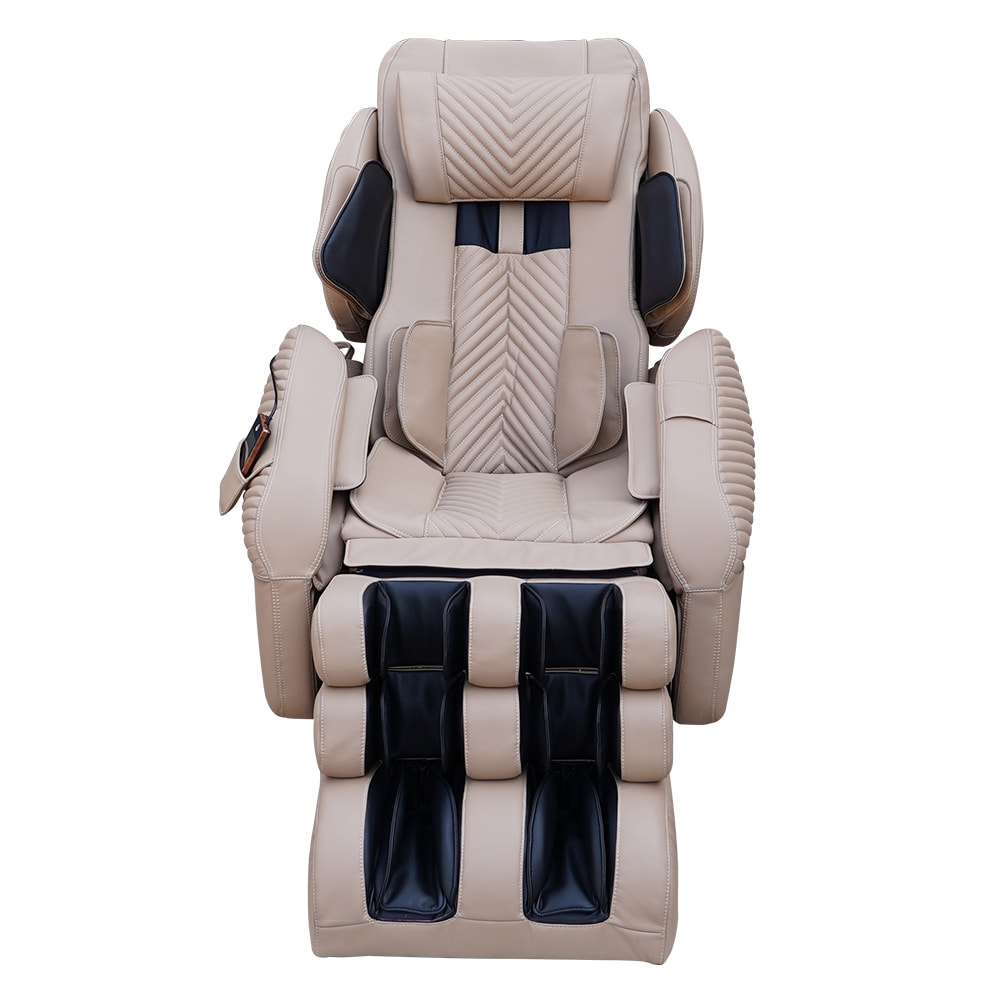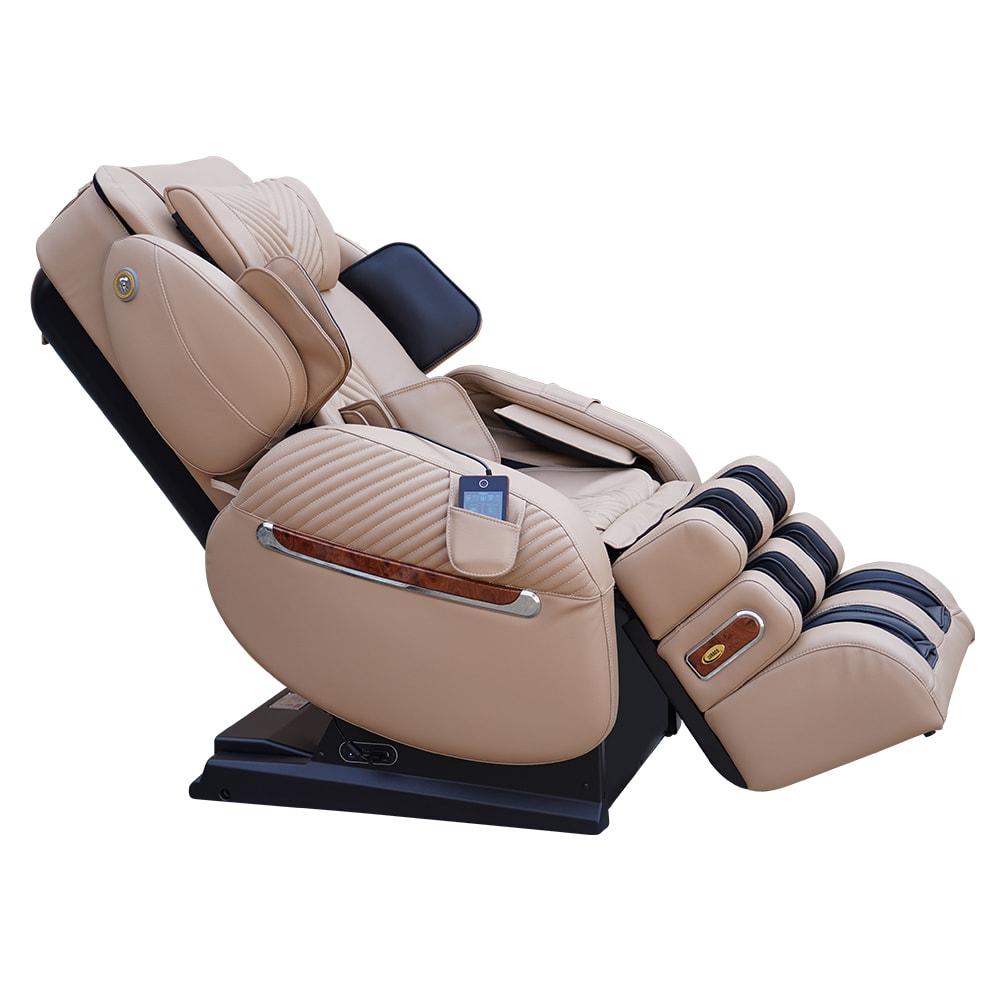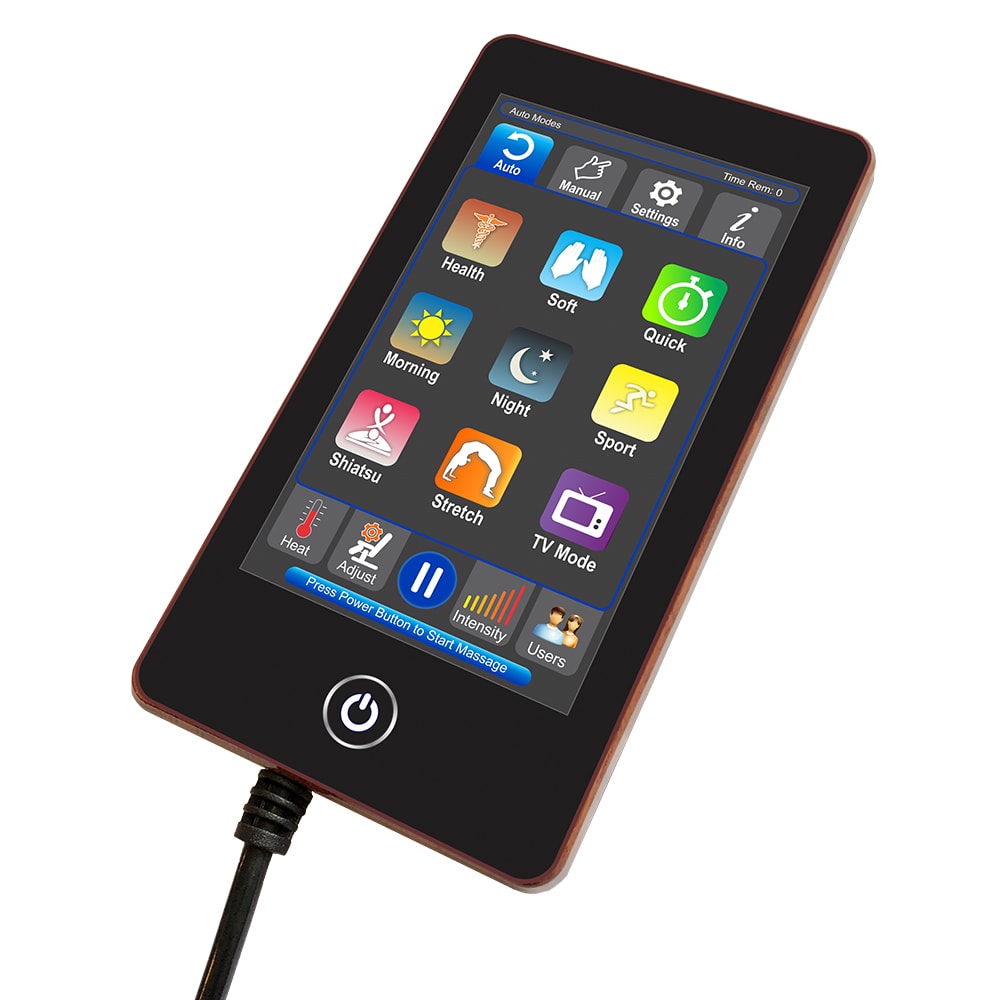 Luraco i9 Max Medical Massage Chair
The Made in the USA Luraco i9 Medical Massage chair has some great new technologies. New is the Split Track that allows the 3D massage rollers to give you the benefits of stretching with the S-Track and the benefits of the L-Track that massages all the way past your glutes to the back of your thighs. In addition, the all-new sliding doors allow you to slide into the chair easily, is perfect for people with mobility issues: new arm massage rollers, and more. Scroll down to learn more about the Luraco i9 Medical Massage Chair.
Learn More