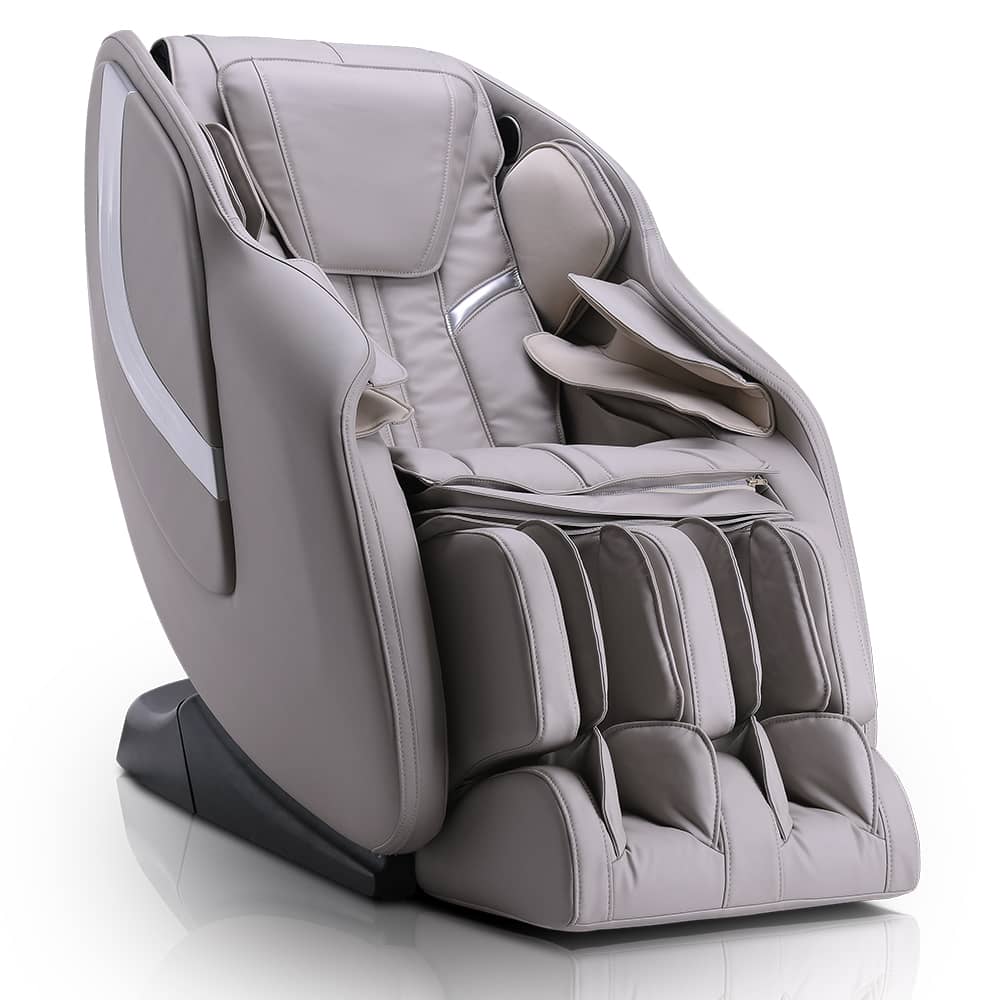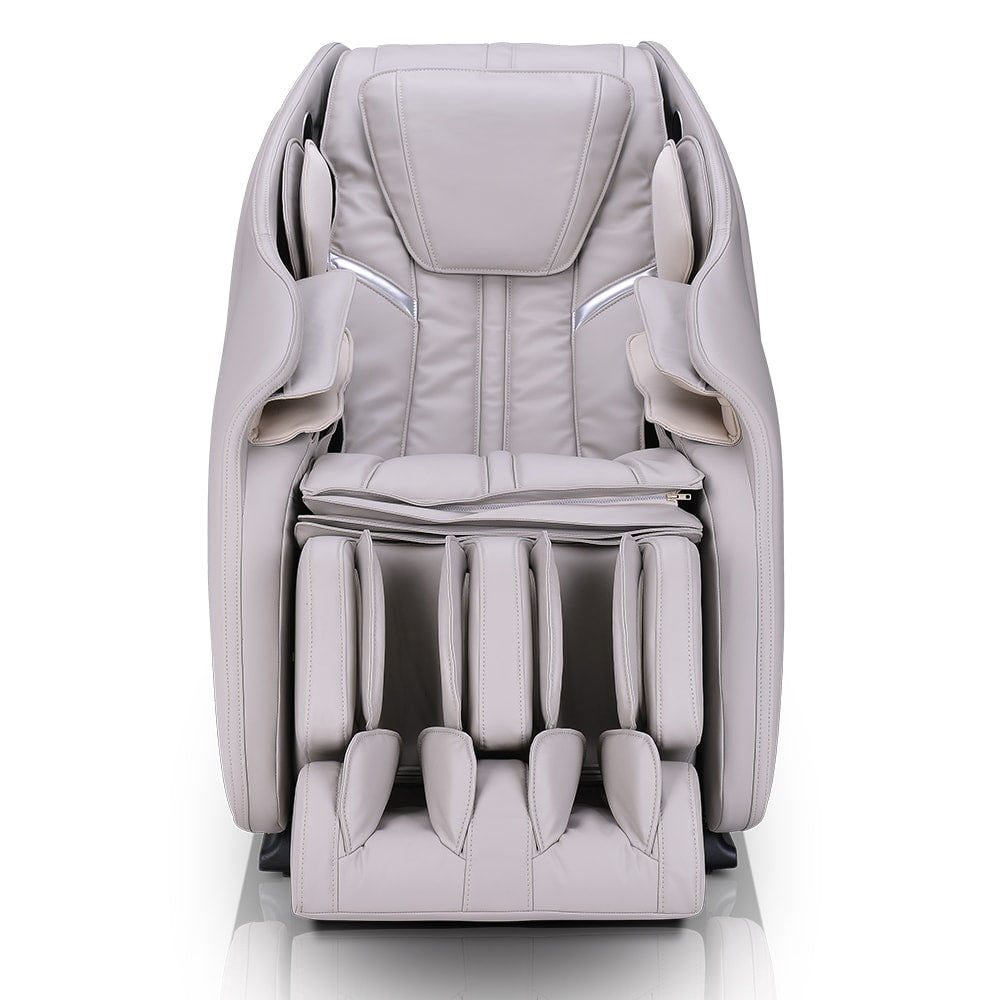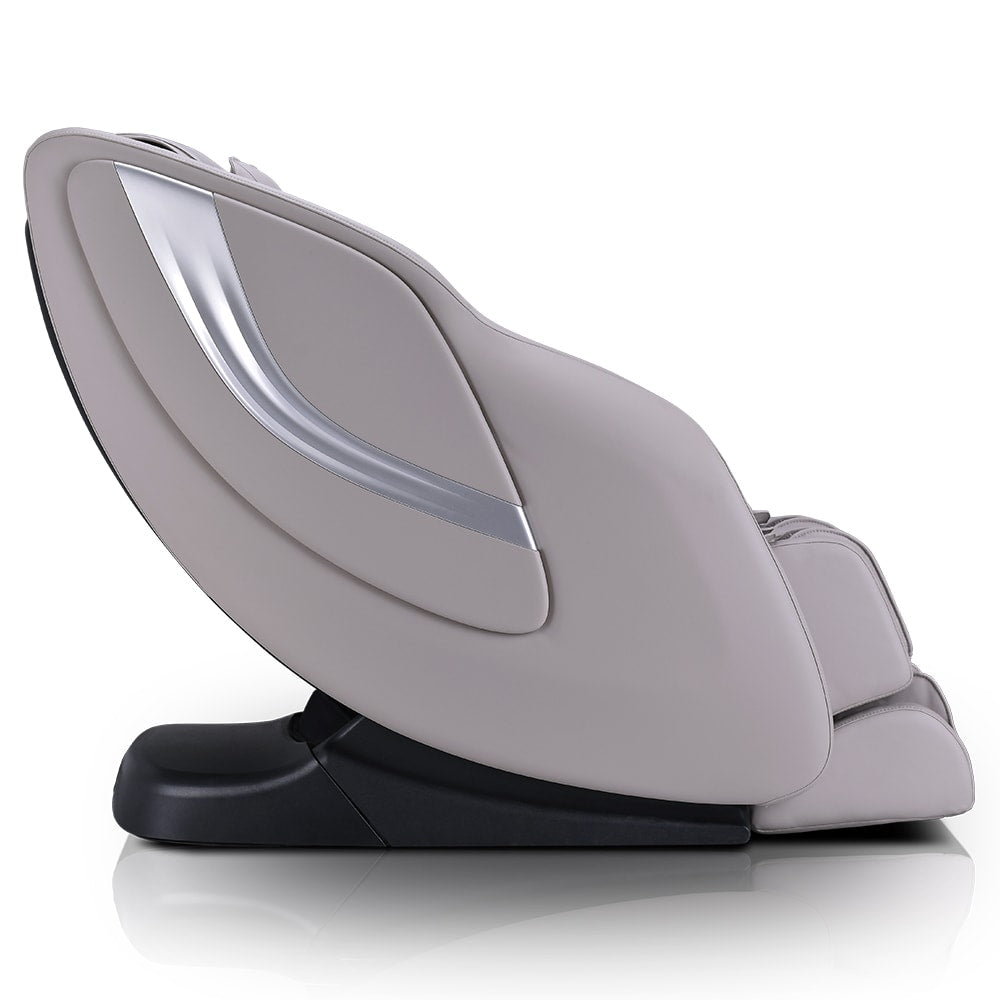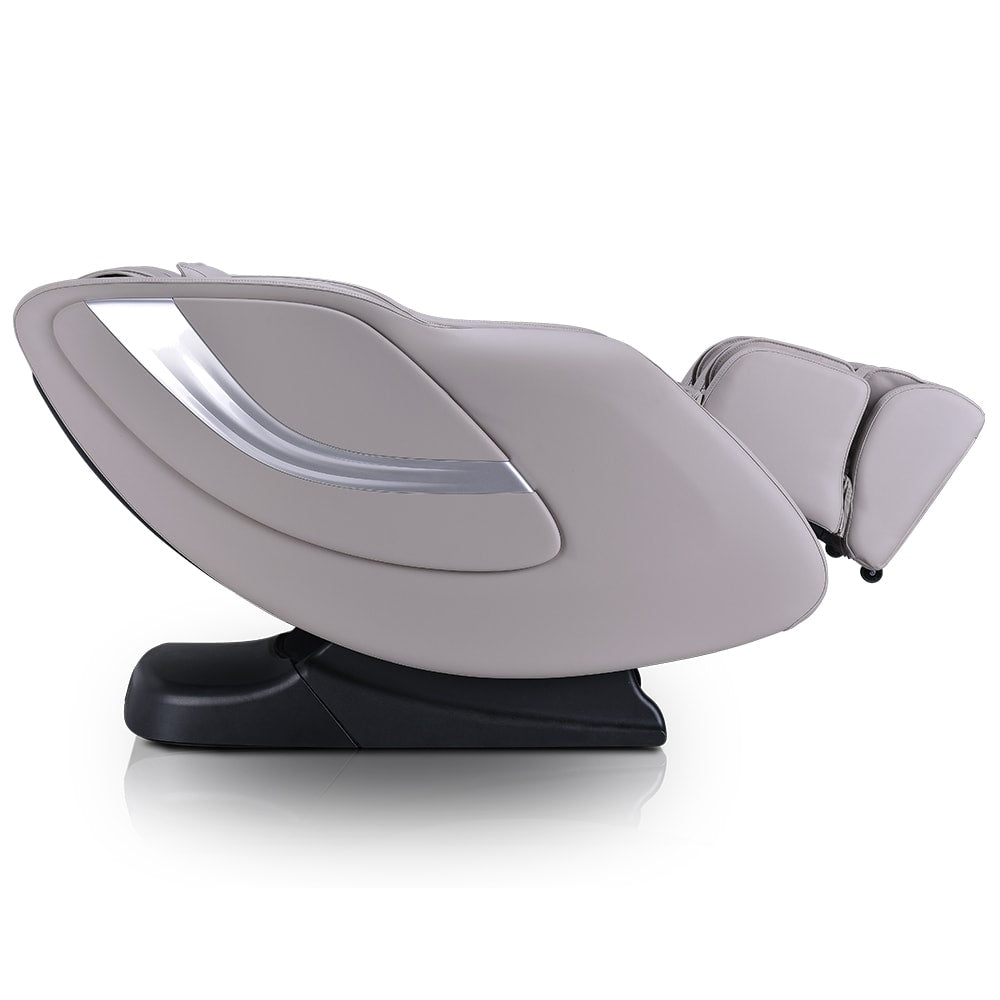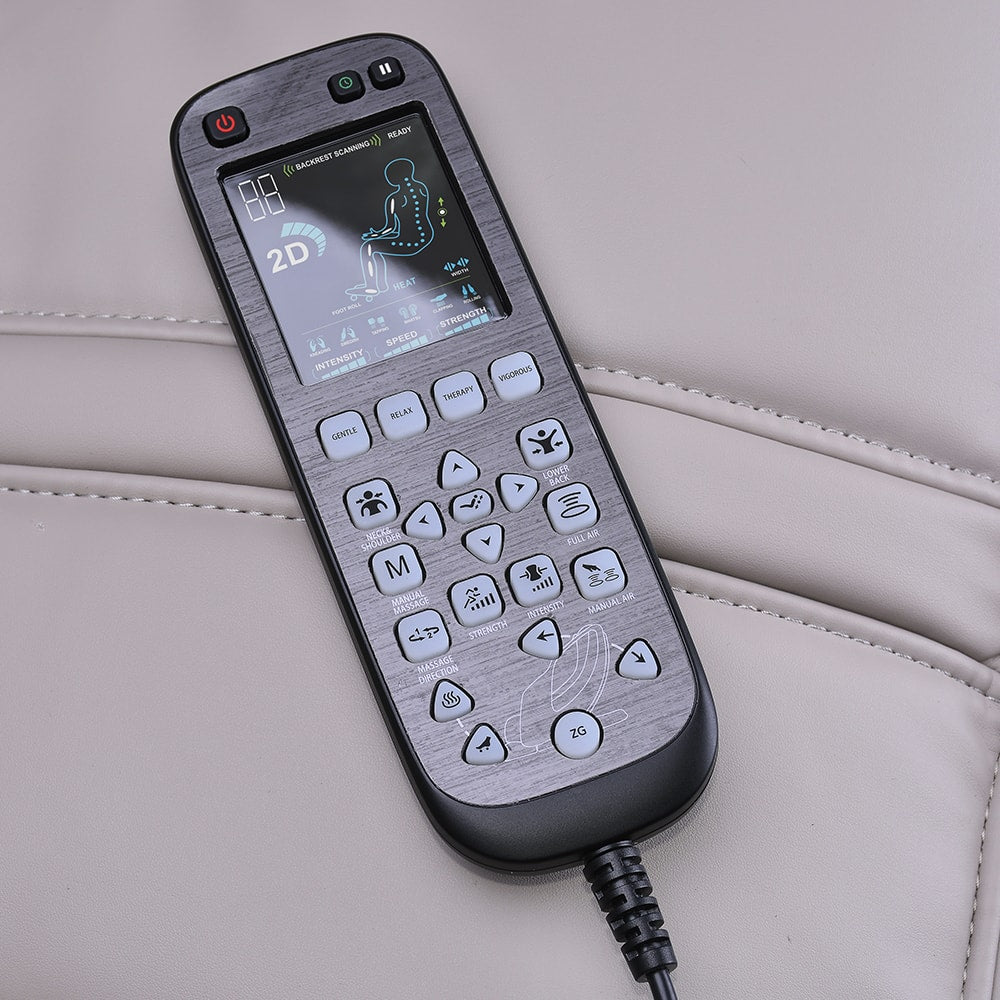 Ogawa Refresh L Massage Chair
Free Shipping
7-10 Business Days
In Home Assembly
10-14 Business Days
In Stock: Ready to ship free
Free Curbside Delivery – Avg. Shipping Time 7-10 Business Days
Curbside Delivery ships via Freight to the 48 contiguous states. The freight company will deliver your massage chair to a carport or first-floor entryway. Please check the box dimensions and ensure it will fit through your doorway. Assembly is required and can take 30-90 minutes, depending on the chair.
In-Home Delivery – Avg. Shipping Time 7-10 Business Days
In-Home Delivery ships via Freight to the 48 contiguous states. The freight company will deliver your massage chair inside your home (no stairs) just inside the doorway. Please check the box dimensions and ensure it will fit through your doorway. Assembly is required and can take 30-90 minutes, depending on the chair.
In-Home Delivery and Assembly – Avg. Shipping Time 10-20 Business Days
In-Home Delivery and Assembly is the same as White Glove Delivery. Your massage chair will be shipped via Freight to the White Glove Delivery warehouse. They will contact you to schedule a delivery time and date when they receive your order.
The White Glove Delivery team consists of a two person installation team that will deliver (up to 2 flights of stairs), unpack, and install your massage chair in your room of choice. These are not professional massage chair installation experts but a furniture installation team. They may or may not have installed your massage chair model before.
Massage chairs are heavy, so make sure you have some extra help to move the boxes and help in assembly.
Please contact us for a shipping quote if you live in Hawaii, Alaska, or Canada.
Ogawa Manufacturer's Warranty
1 Year In-Home Service
2 Years Parts
5 Years Structural Framework
Ogawa Extended Warranty
3 Year In-Home Service
3 Years Parts
5 Years Structural Framework


Product description
Specifications
Videos
Ogawa Refresh L Massage Chair
Experience the rejuvenating embrace of the Ogawa Refresh L Massage Chair. This cutting-edge chair redefines relaxation, providing a soothing SL massage track that cradles your body, tending to each muscle along your spine with precision. Whether it's kneading away tension in your neck and shoulders, elongating and stretching your spine, or gently caressing the soles of your feet, the Refresh L is your ticket to total body wellness. This remarkable chair combines humanistic, seamless massages with a suite of features including Air Compression, Heat Therapy, Zero Gravity, Foot Rollers, and Bluetooth Speakers, offering you an all-encompassing relaxation experience.
SL Track
The Refresh L boasts a specially contoured extended roller track that spans from the back of your head and neck all the way down to the upper thigh. Unlike standard L tracks, the upper portion of this track mirrors the shape of your spine, seamlessly transitioning beneath your buttocks for unparalleled relaxation and pain relief.
Quad Style Rollers
The Ogawa Refresh L Massage Chair integrates the latest Quad Style Roller Technology and Body Scan Technology to deliver a truly personalized massage tailored to your unique height and body type. With precision scanning, the Refresh L accurately positions the Quad Rollers along your spine, targeting each muscle group with finesse. You can choose from 5 speed levels and 3 roller widths for a customized experience.
Zero Gravity Recline
By elevating your knees above your heart, the Refresh L creates a sensation of complete weightlessness in the Zero Gravity position. In this ergonomic embrace, pressure is lifted from your spine, your heart rate is reduced, and the massage's depth and effectiveness are amplified. Zero Gravity can enhance circulation, decompress the spine, improve heart health, alleviate back pain, soothe sore muscles, and enhance overall breathing.
Reflexology Foot Rollers
Experience an invigorating foot massage with the Refresh L's combination of air compression and reflexology rollers. These rollers strategically target acupressure points to release tension throughout your body, leaving your feet and toes revived.
Air Compression Massage
Equipped with 32 airbags and 3 intensity levels, the Ogawa Refresh L Massage Chair provides a humanistic pressure massage for areas beyond the reach of the massage rollers. Enjoy the benefits of arm and hand, outer shoulder, as well as foot and leg compression, which work to relax all your muscles for a comprehensive full-body massage.
Automatic Programs
The Refresh L offers 6 Pre-Programmed massages that blend massage roller technology and air compression techniques. Choose from Gentle Relax, Therapy, Vigorous, Lower Back, and Neck and Shoulder programs, each offering varying levels of intensity and speed for a tailor-made massage experience that will leave you feeling refreshed all day long.
Massage Techniques
With 7 massage techniques available in manual settings, you can choose from Shiatsu, Kneading, Clapping, Tapping, Kneading and Tapping, Rolling, and Dual Action massages. You can even reverse the direction of the massage for ultimate customization.
Spot and Partial Massage
Target specific areas along your entire back with the spot feature or focus on a region along the spine with the partial feature. Simply select your desired location, and let the rollers work their magic within a 6-inch radius.
Quiet Technology
The patented spring suspension technology ensures that the air pump operates in near silence, creating a peaceful environment for your relaxation.
Space Saving
Designed to optimize space usage, the Ogawa Refresh L easily rotates away from the wall, requiring less than 3 inches of clearance.
Heat Therapy
Enjoy the soothing warmth as heat therapy gently relaxes tight lumbar muscles, alleviating discomfort and promoting healthy circulation, preparing your muscles for a deeper massage experience.
Bluetooth Sound
Immerse yourself in your favorite music, meditation, or podcasts with the built-in Bluetooth speakers, allowing you to escape from the outside world while you relax.
Easy to Use Remote
The user-friendly remote features specific buttons to activate or deactivate various functions, and its LCD screen keeps you informed about your massage chair's activity. When not in use, store it in the aesthetically pleasing storage slot.
| | |
| --- | --- |
| Downloads | Manual / Installation |
| Country of Manufacture | China |
| Massage Roller | 2D Quad Style Roller |
| Massage Roller Track | L-Track |
| Massage Roller Adjustments | 5 Levels of Speed and 3 Levels of Width |
| Glute Massage | Massage Roller |
| Removable Back Pad | Yes |
| Body Scan Technology | Yes |
| Foot Massage | Foot Rollers and Air Compression Massage |
| Recline | Powered Recline but no Powered Ottoman |
| Zero Gravity Recline | Yes |
| Automatic Programs | 6 Automatic Programs |
| Manual Programs | Spot and Partial |
| Massage Techniques | Shiatsu, Kneading, Clapping, Tapping, Kneading and Tapping, Rolling, and Dual Action |
| Heat Therapy | Lumbar |
| Total Airbags | 32 |
| Airbag Intensity Adjustments | 3 Intensity Levels |
| Calf Massage | Air Compression Massage |
| Ottoman Length Adjustment | Spring Loaded |
| Bluetooth Speakers | Yes |
| Upholstery | High End Synthetic Leather |
| Timer Setting | 15 Minutes with +5 minutes adjustment |
| Air Massage | Shoulders, Arms, Calves, and Feet |
| Distance to Wall | 3" |
| Height Range | 5'0" - 6'2" |
| Controller Types | Slim LCD Remote |
| Dimensions Upright | 59.1"L x 29.5"W x 44.1"H |
| Dimensions Recline | 66.1"L x 29.5"W x 35.8"H |
| Seat Width | 21.3" |
| Weight | 167lbs |
| Recommended Weight | 320lbs. |
| Shipping Dimensions | 60.6"L x 31.5"W x 33.9"H, 23.2"L x 20.1"W x 21.7"H |
| Warranty | 5 Year Limited Warranty |